The TCS New York City Marathon has grown from a Central Park race with 55 finishers to the world's biggest and most popular marathon, with 55,000+ finishers in 2018. It is the marquee event of the New York Road Runners organization. 
As the chief designer of NYRR, I led many projects related to the event, including the program and results magazines, the participant medal and shirt as well as the kids' race medal and branding. 
I worked closely with the CEOs, the marketing department, the writers and the photo department as well as managed our team of designers to bring design excellence and consistency to all the collaterals we built around the event. 
I contacted Remko Heemserk to create the illustration for the 2016 and 2917 magazine covers and special edition posters, and worked closely with him to develop visuals that would fit in the TCS New York City Marathon brand while staying true to his aesthetic. 
The original TCS New York City Marathon brand identity has been created by Double Space.
(Cover Art Illustration: Yoni Alter)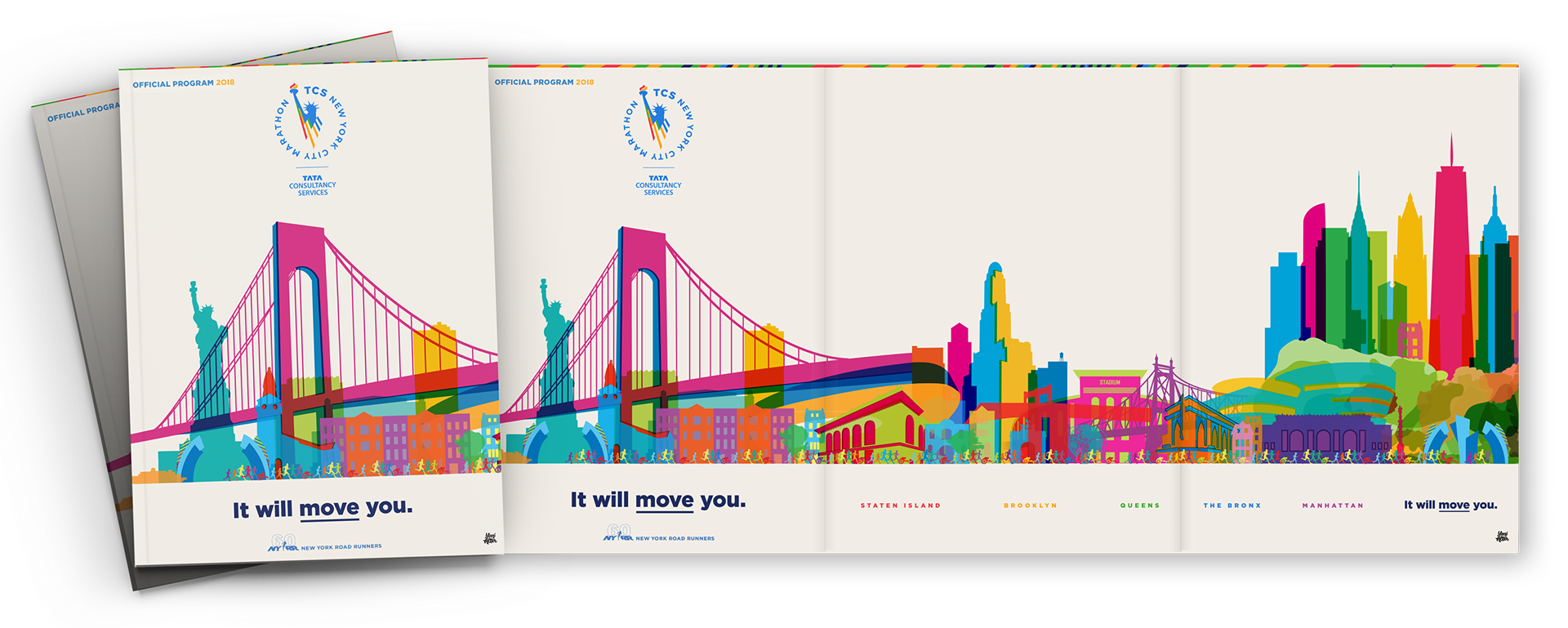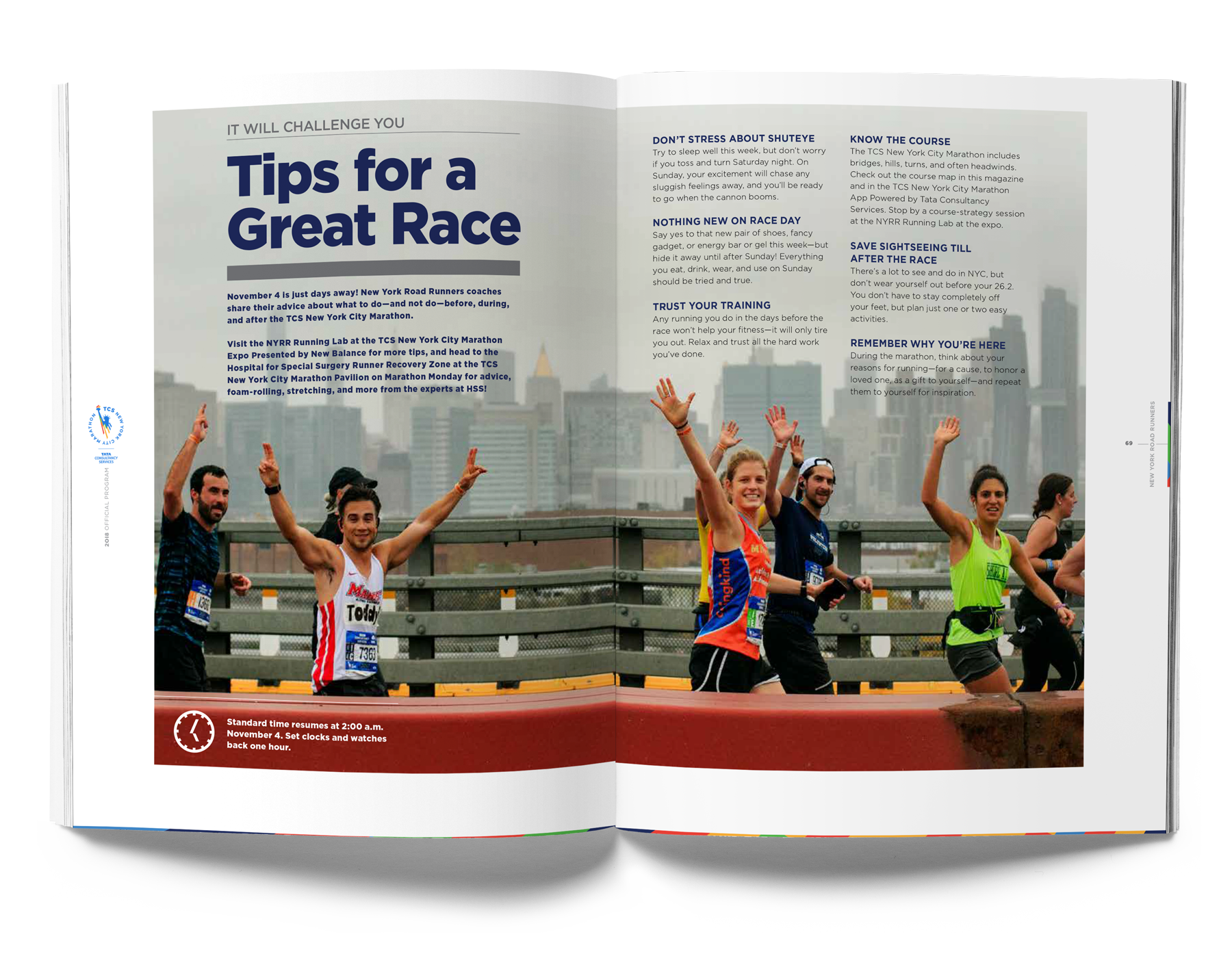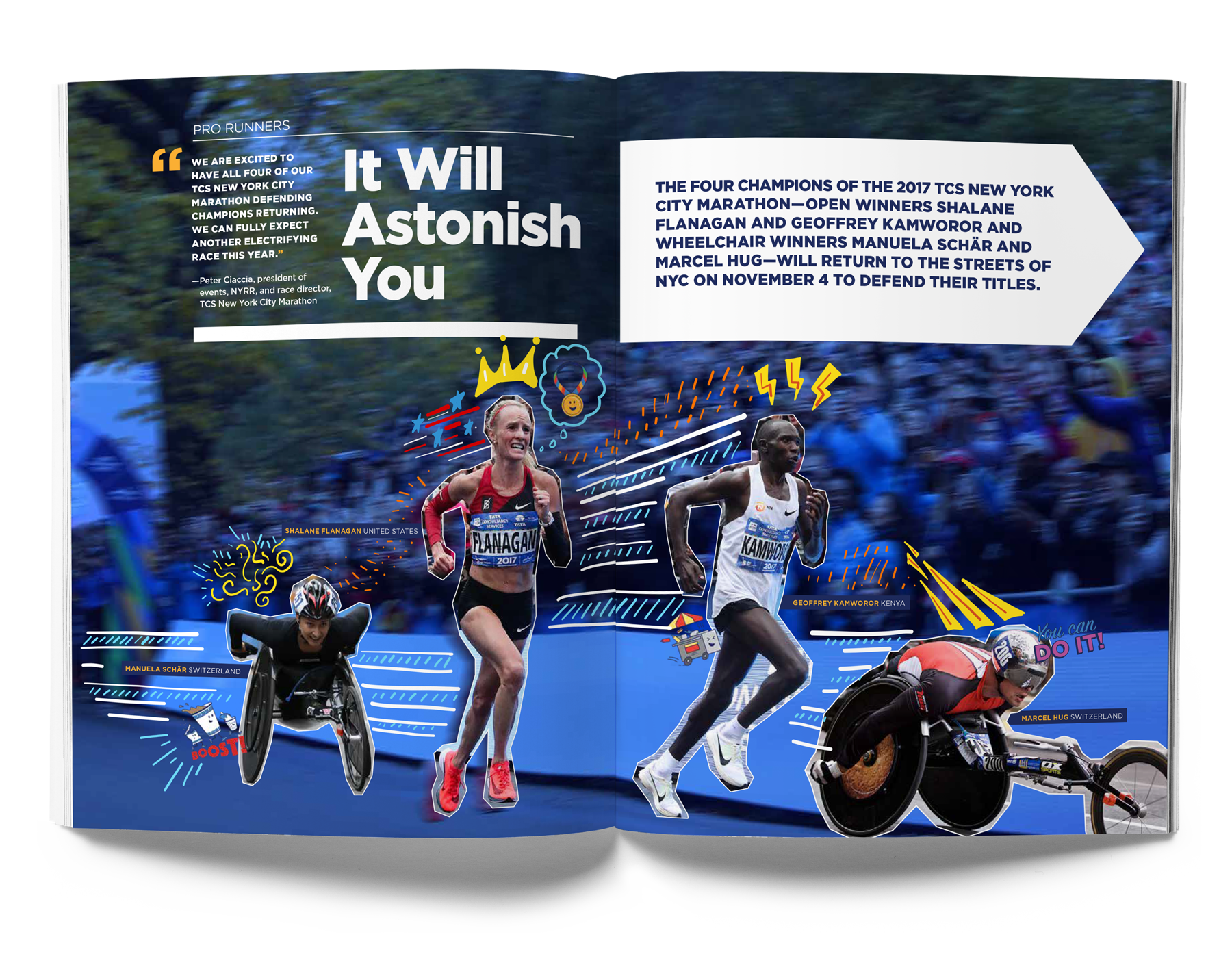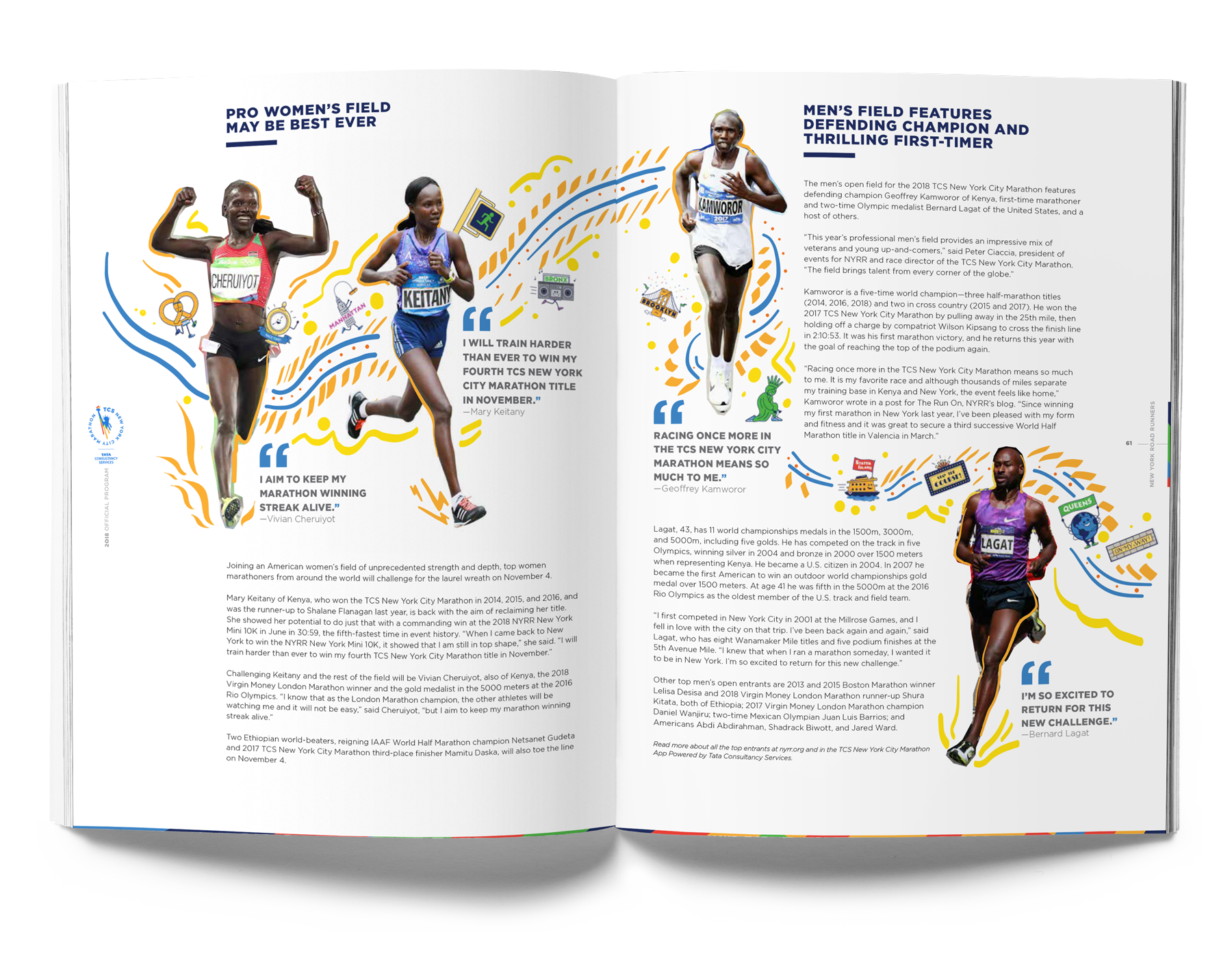 2018 Social Media Countdown 
(100K + impressions, 40% engagement progression YOY)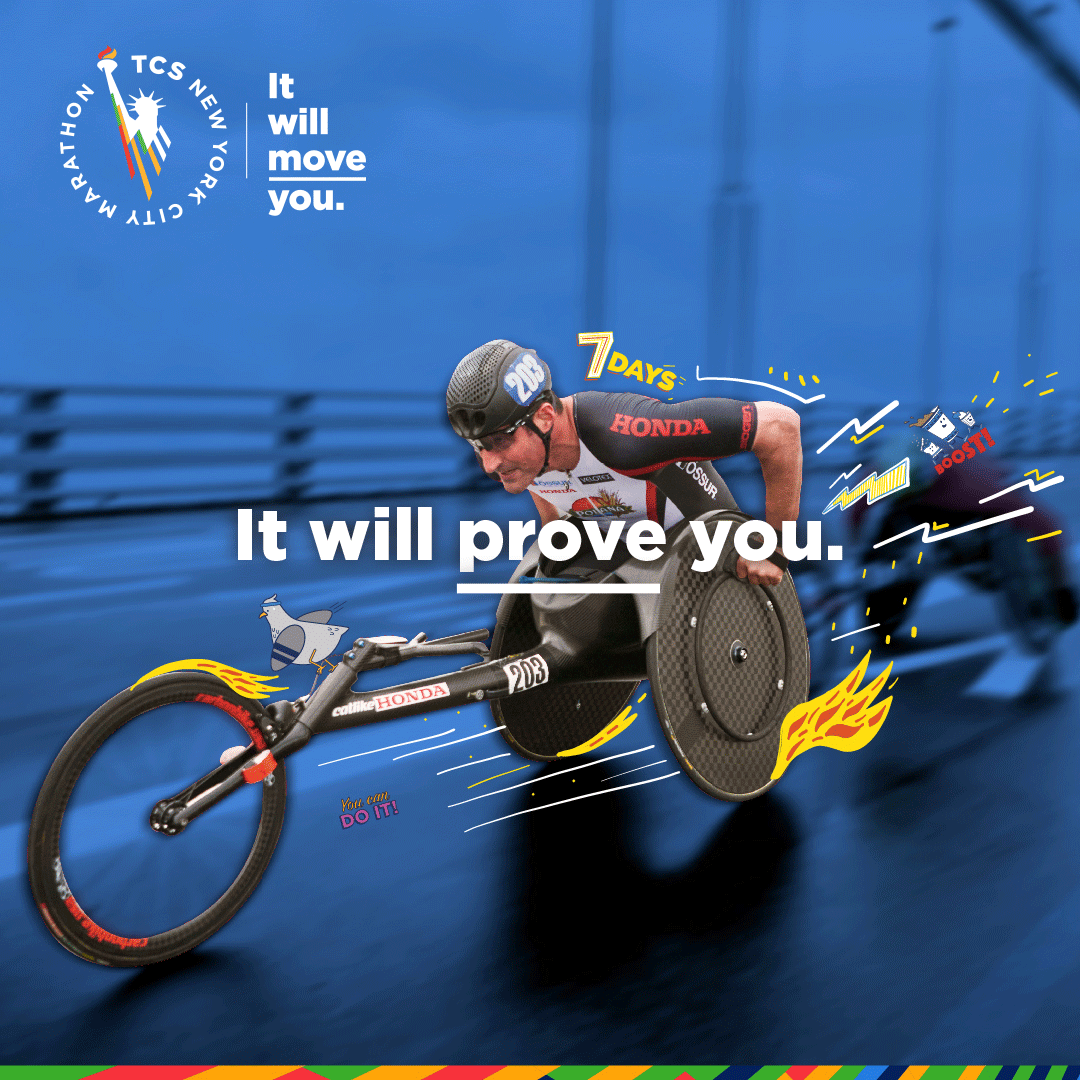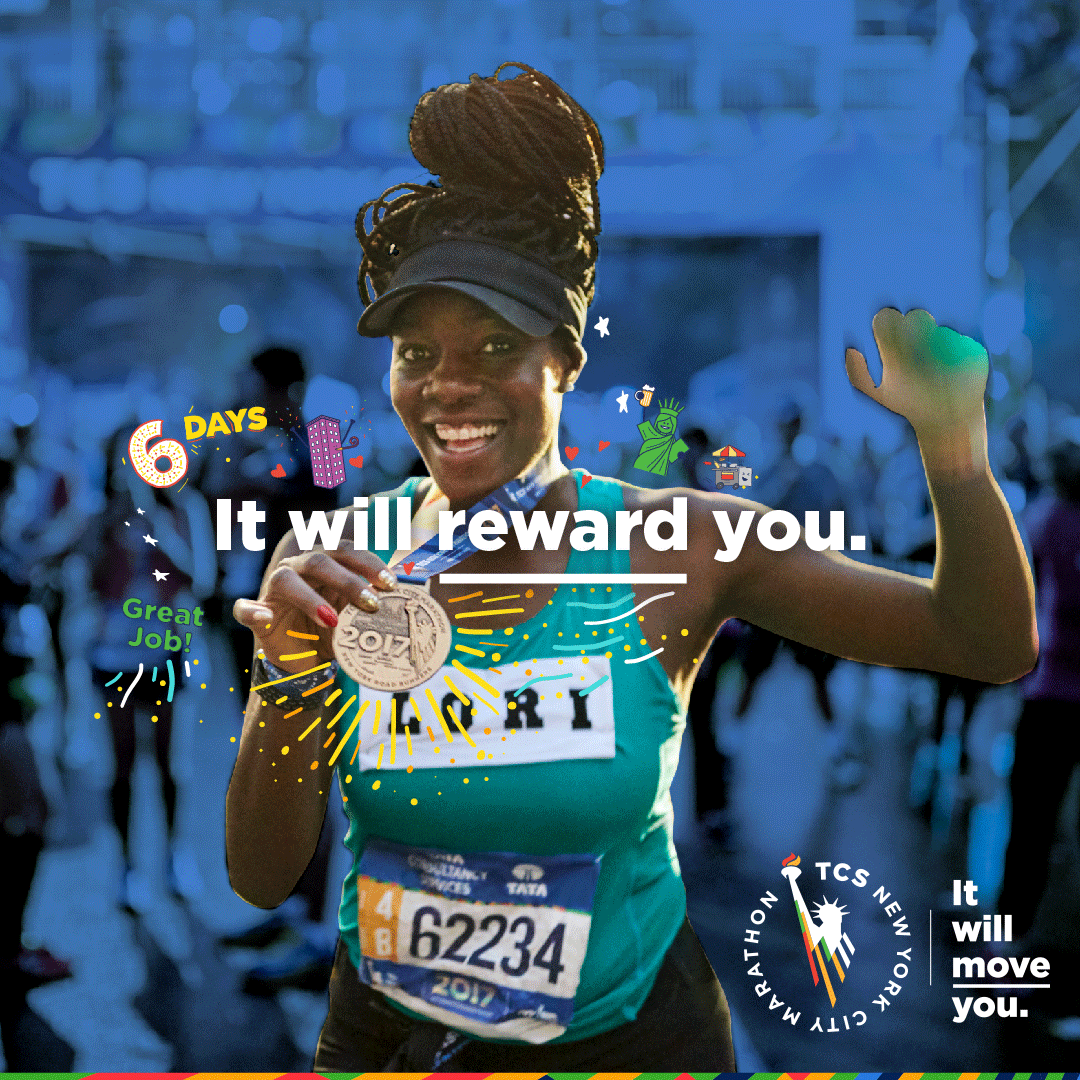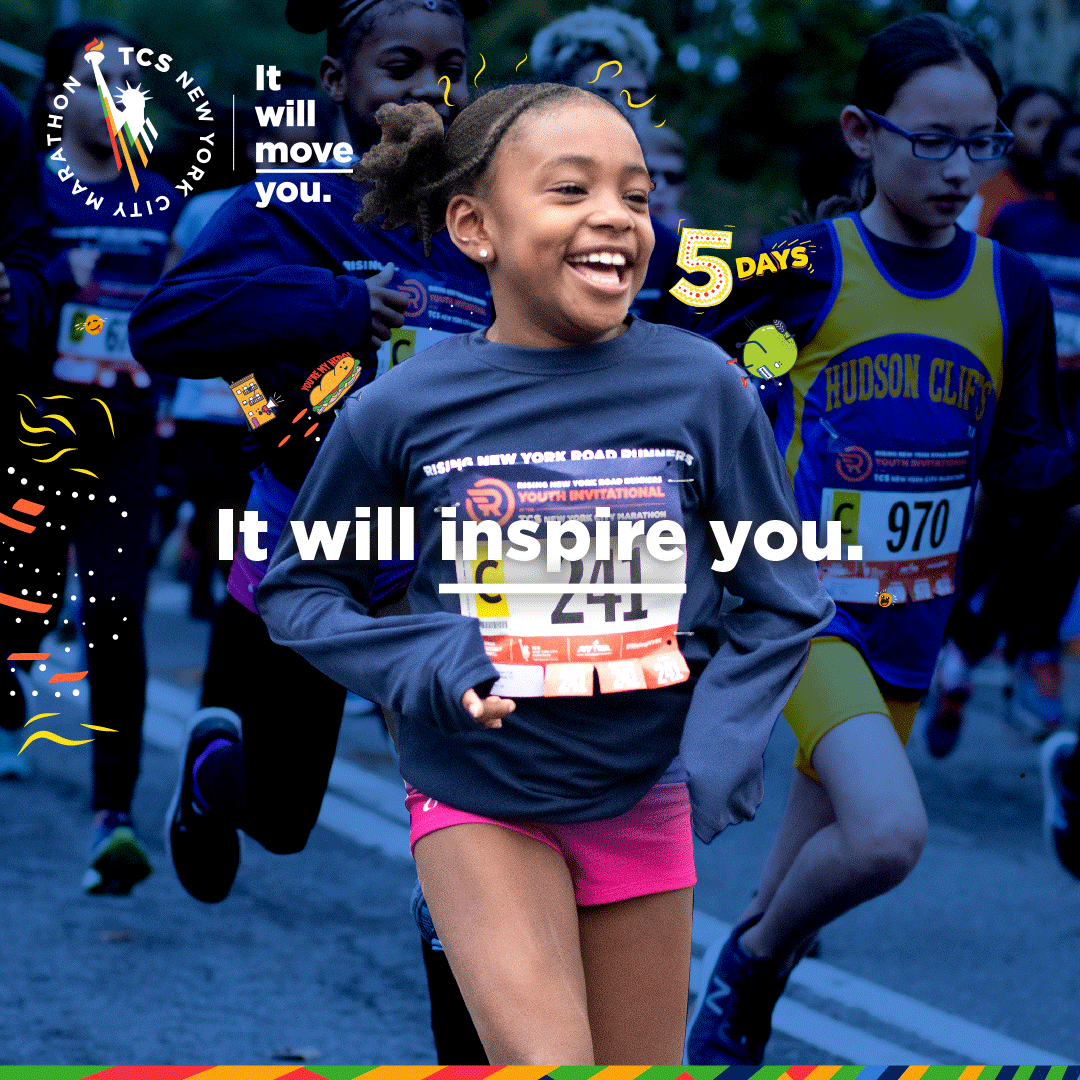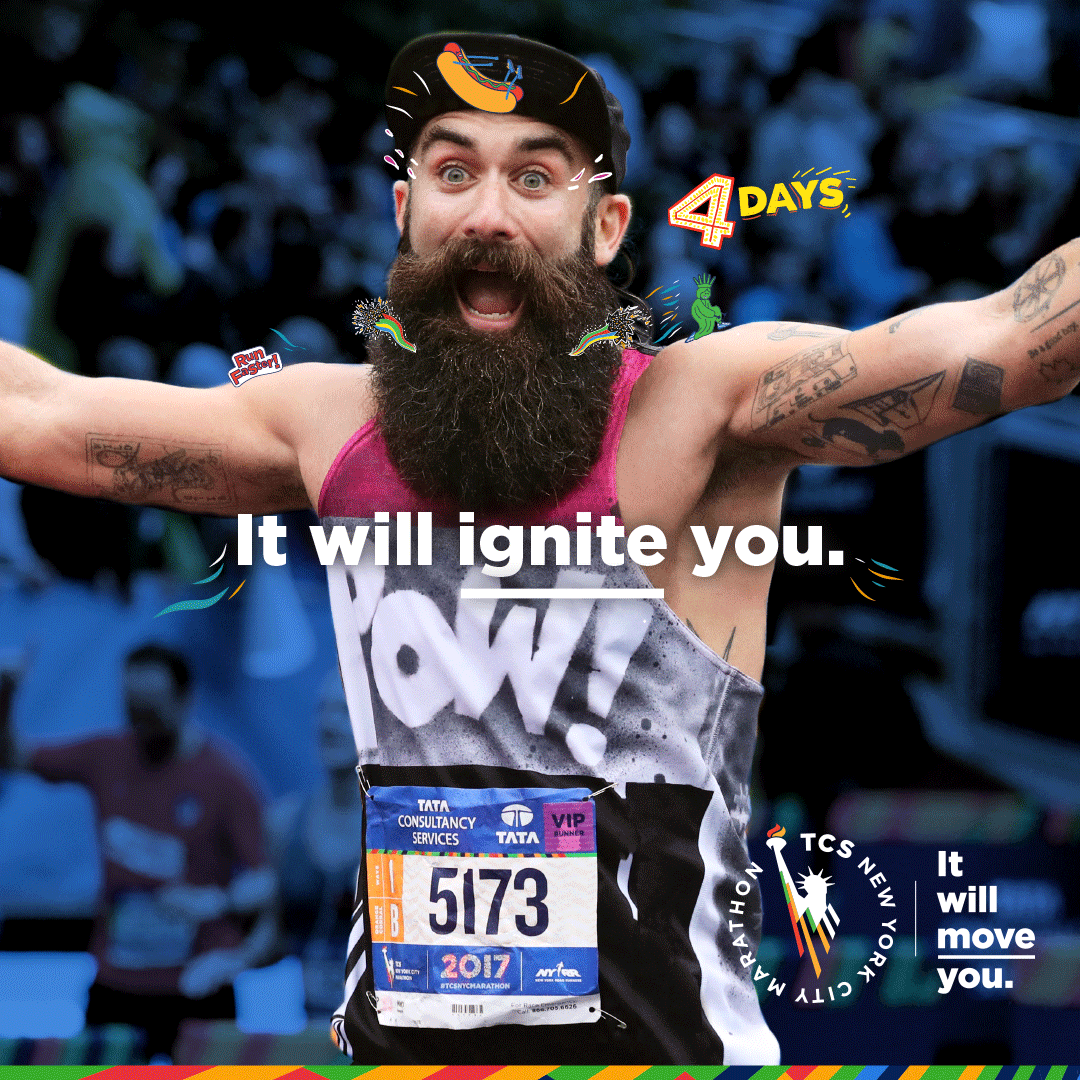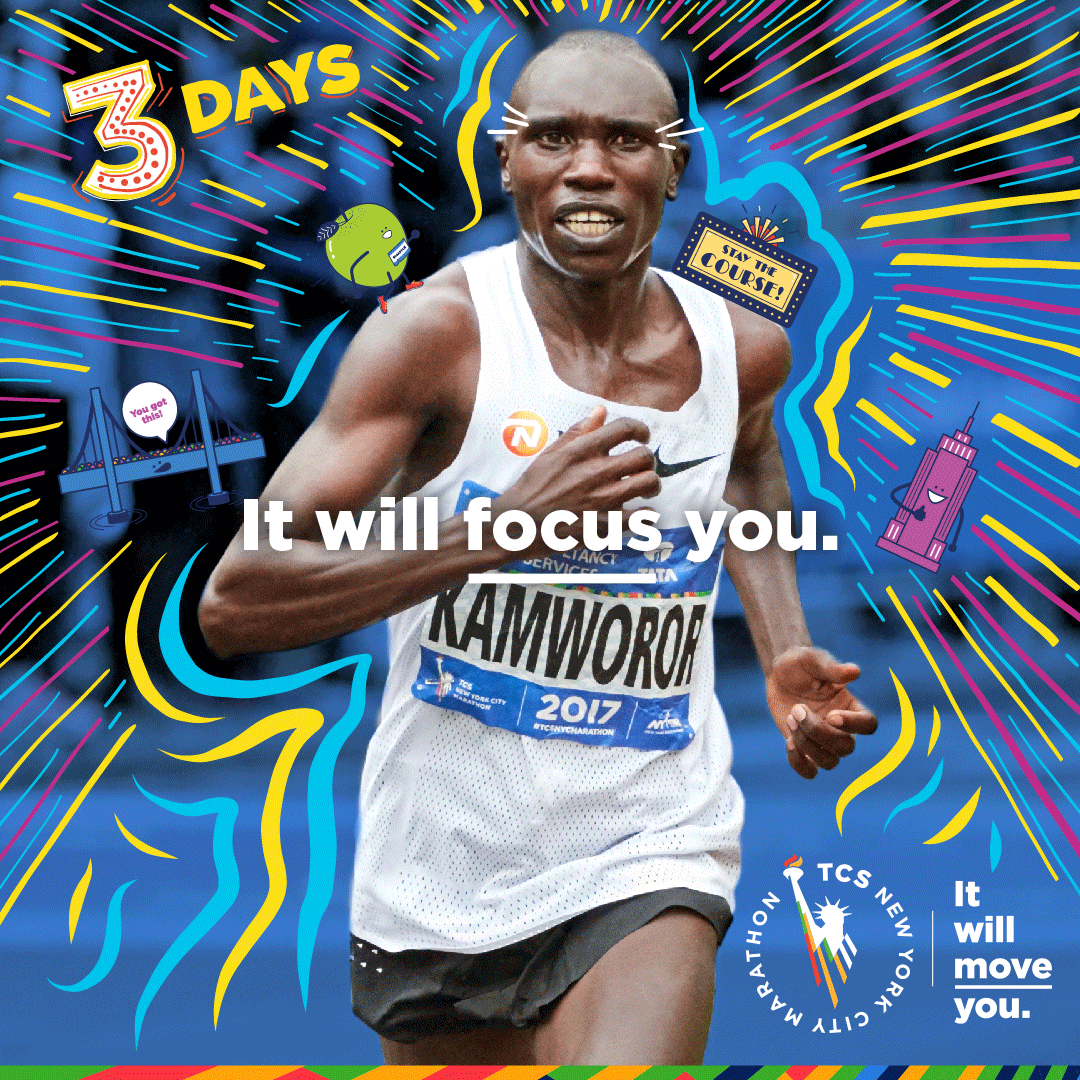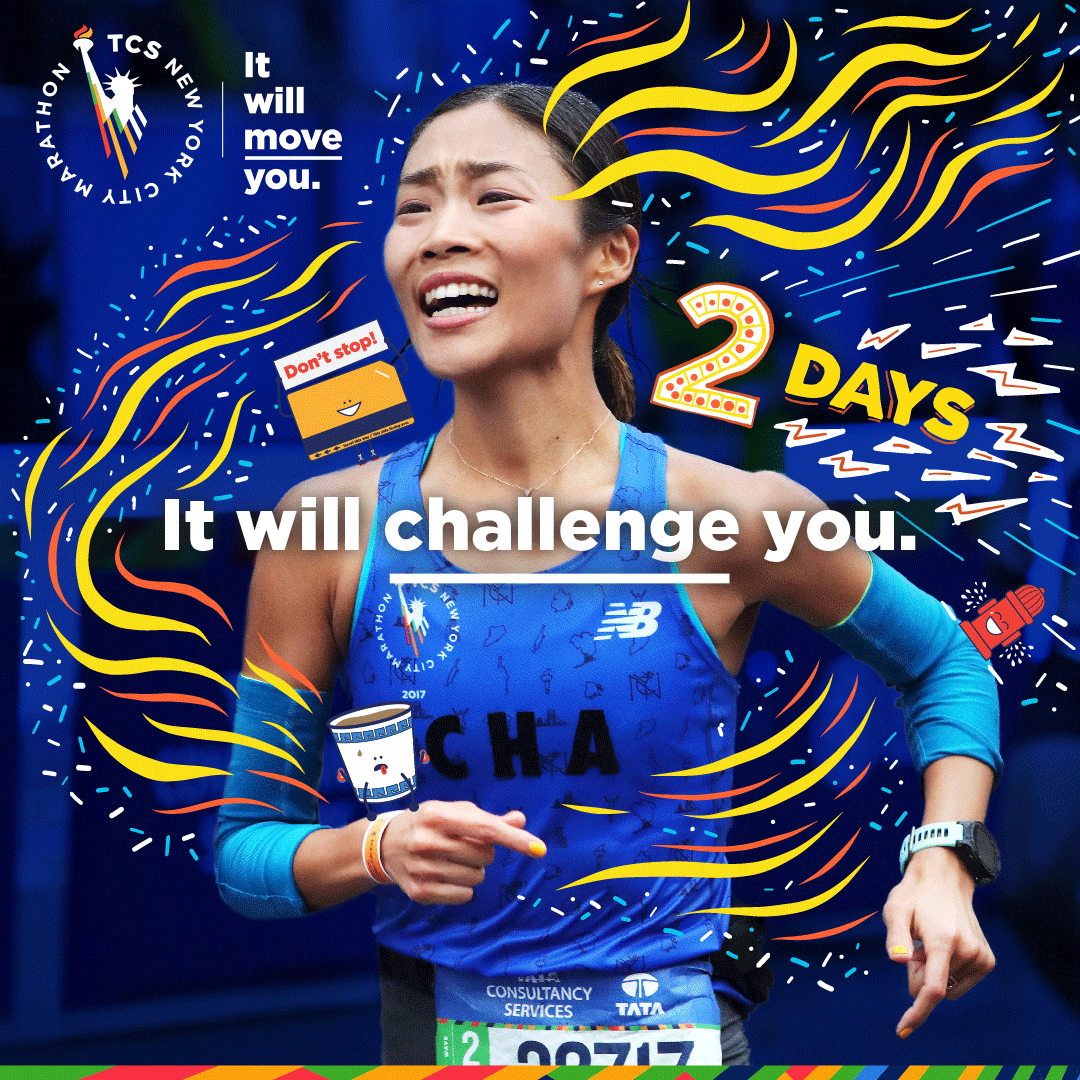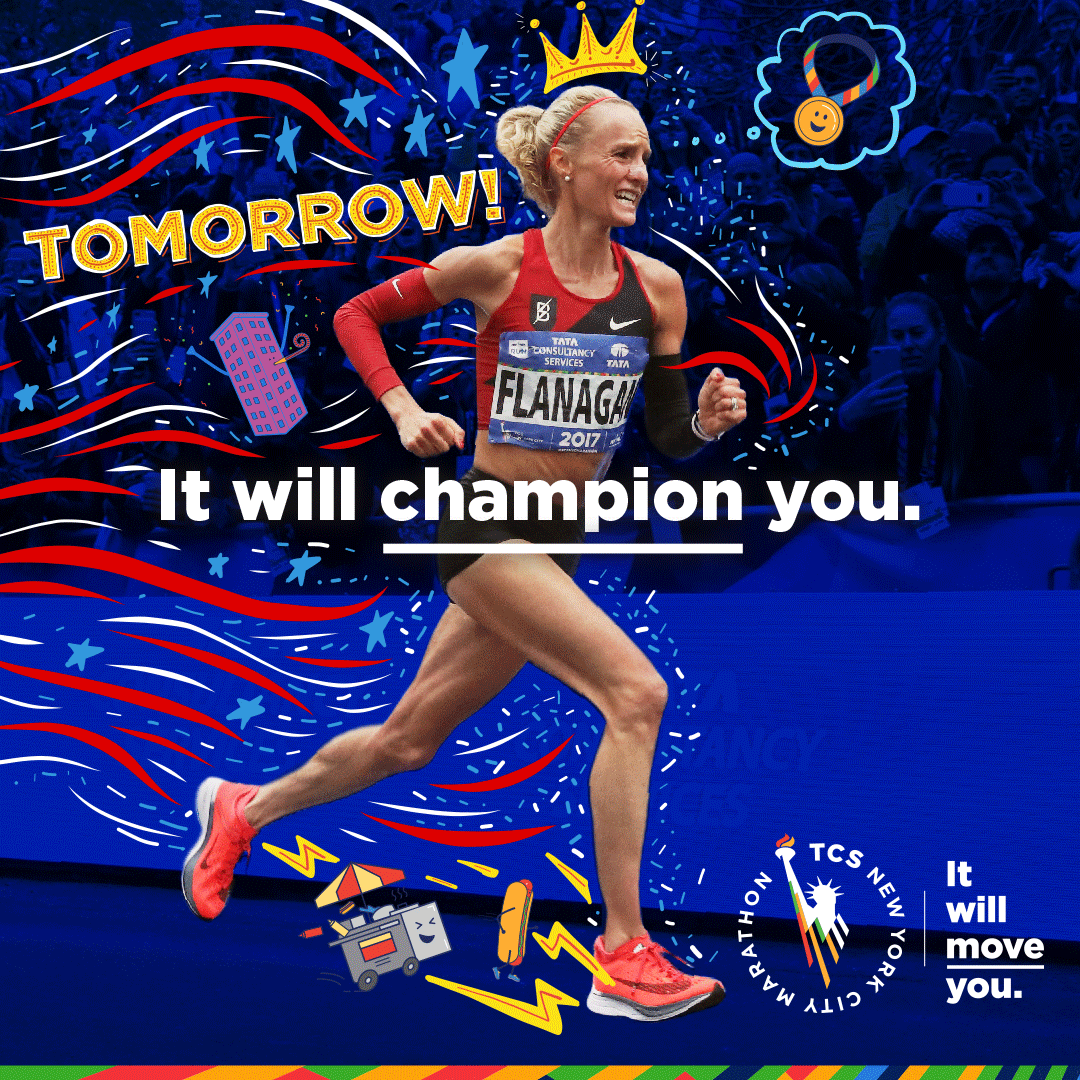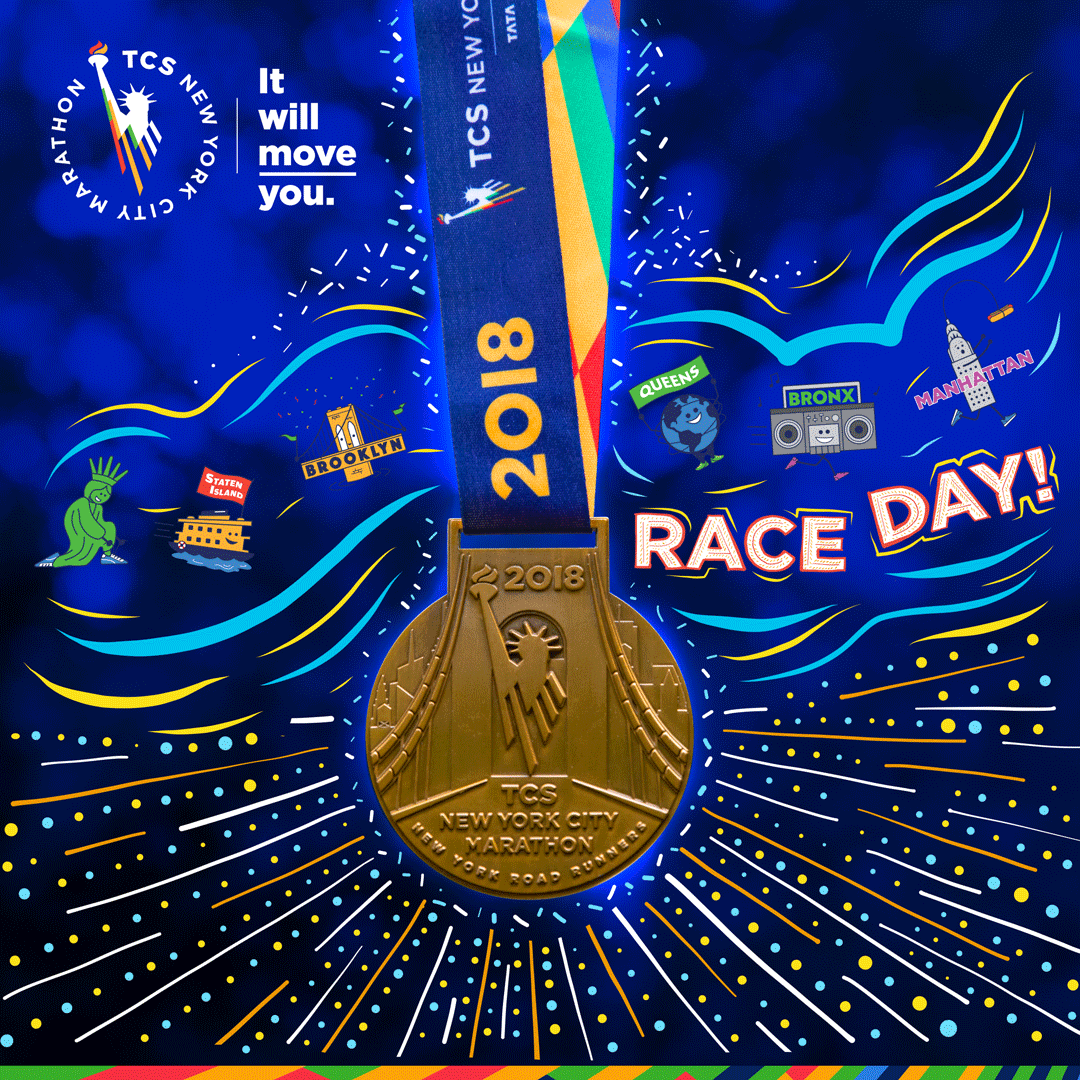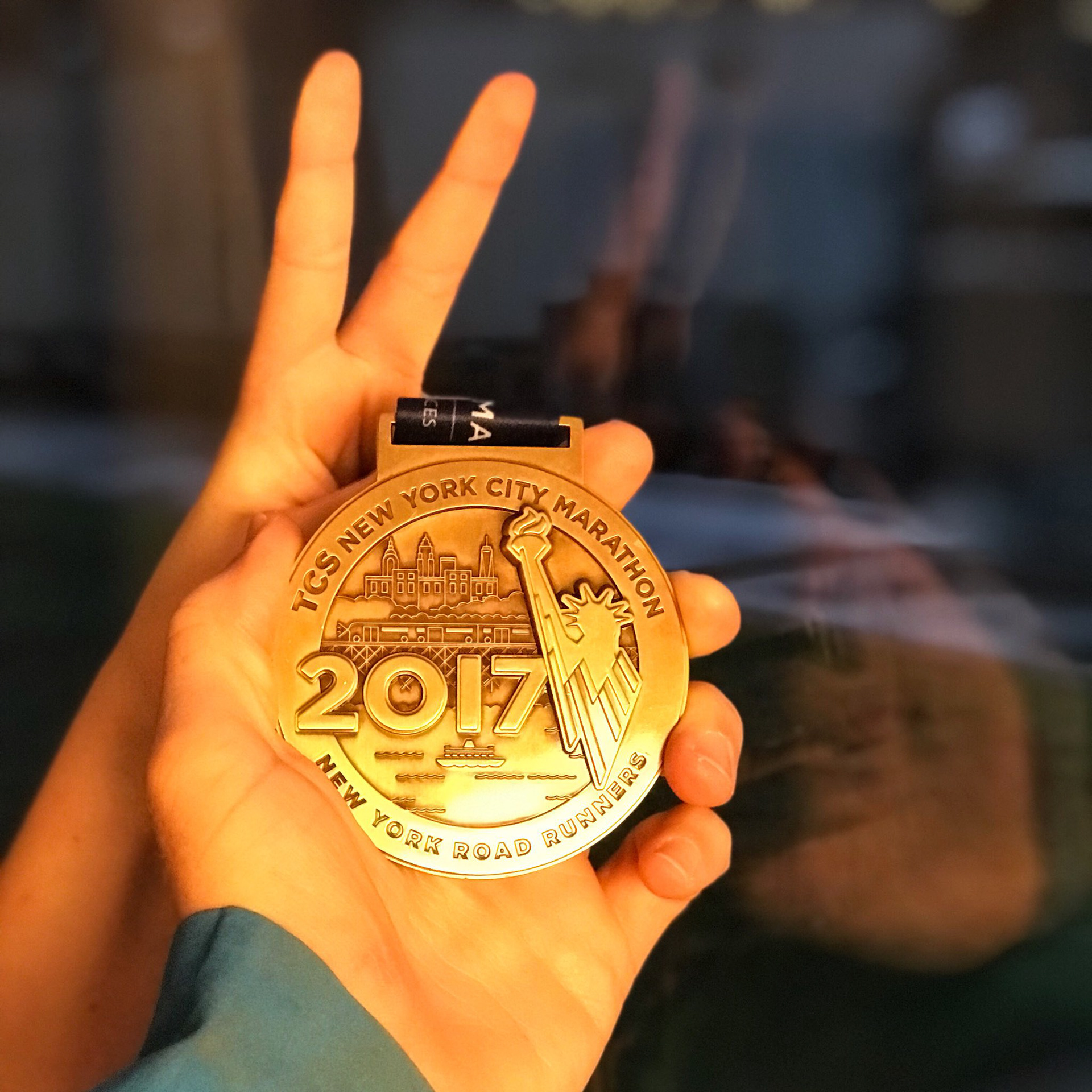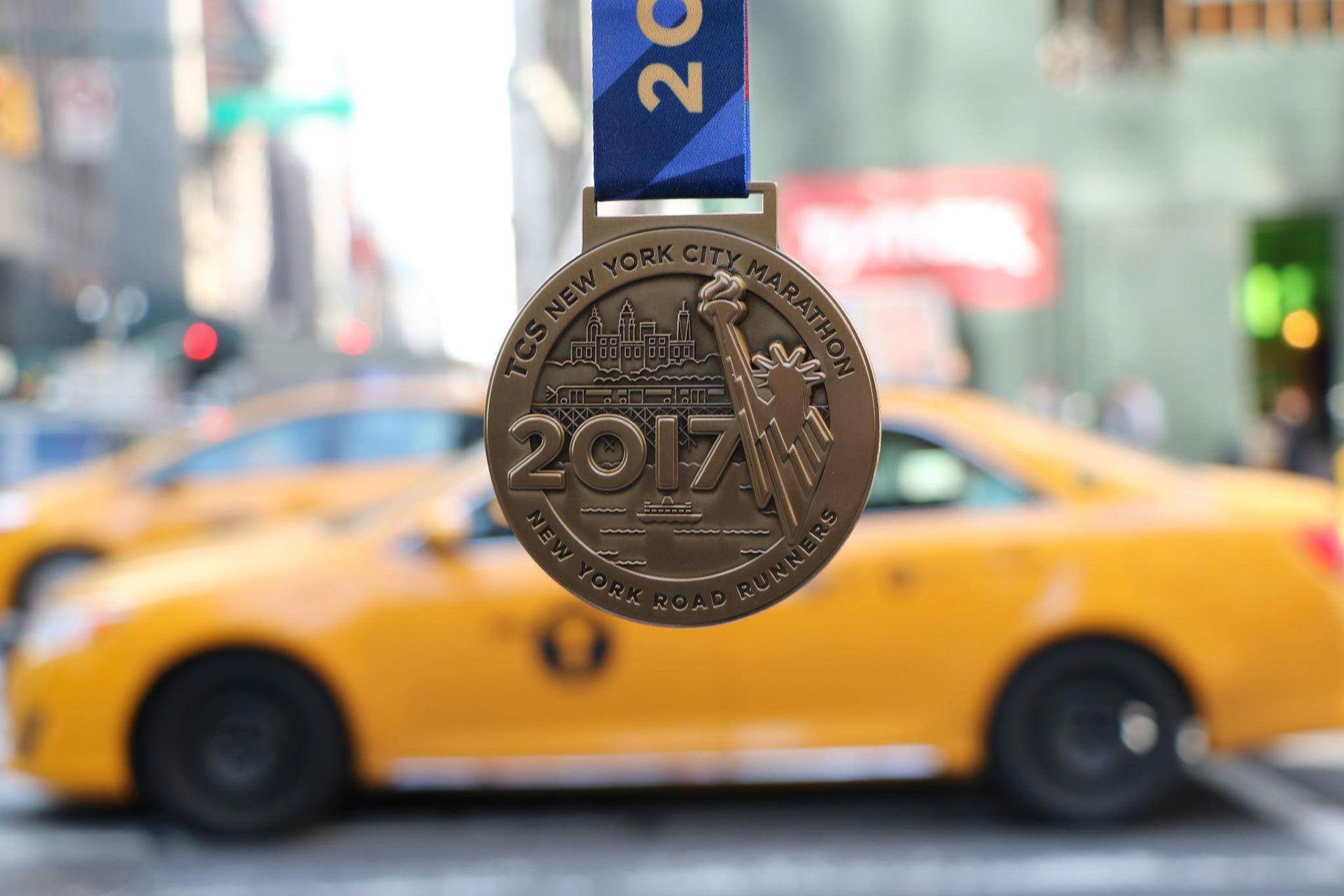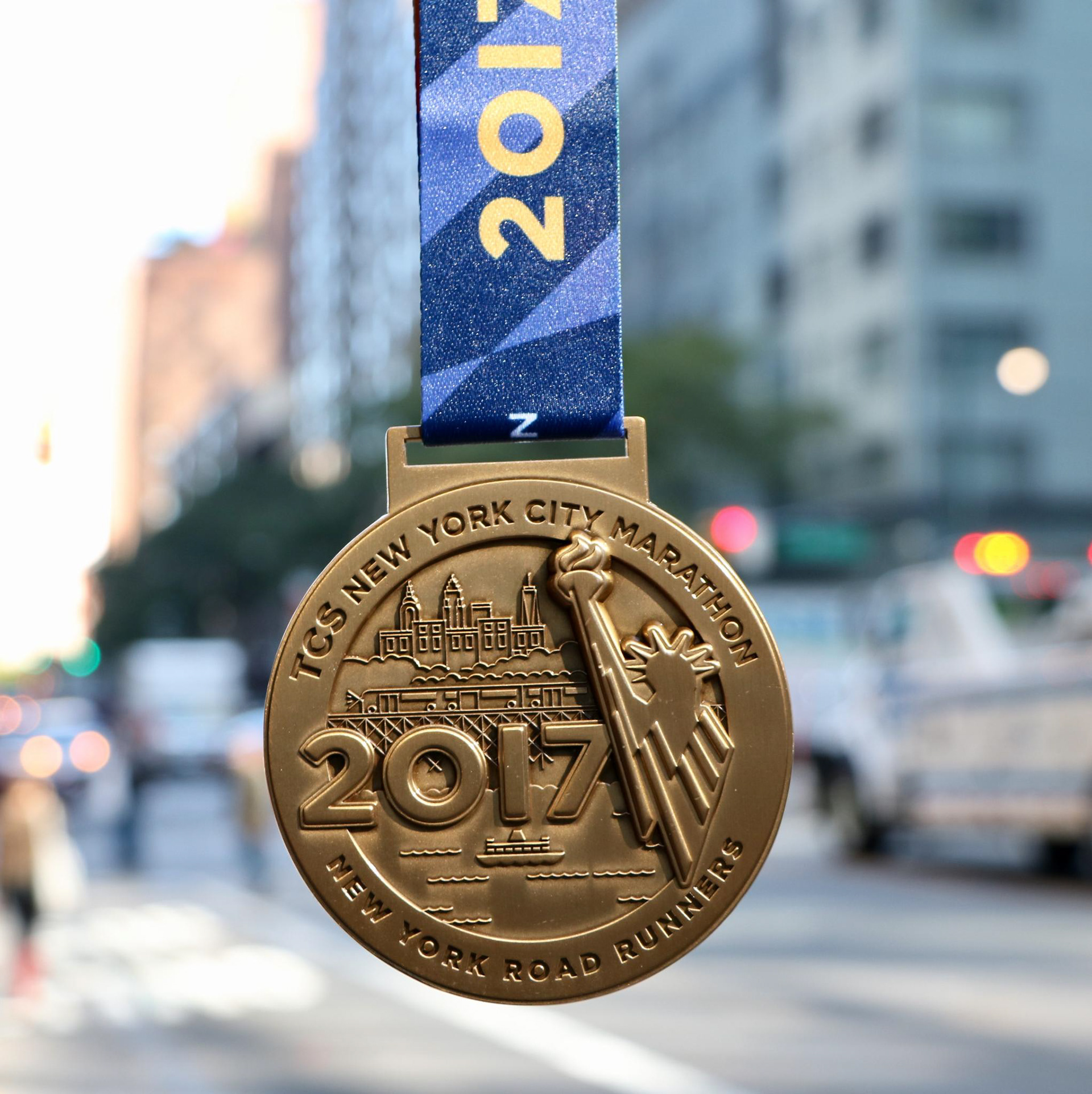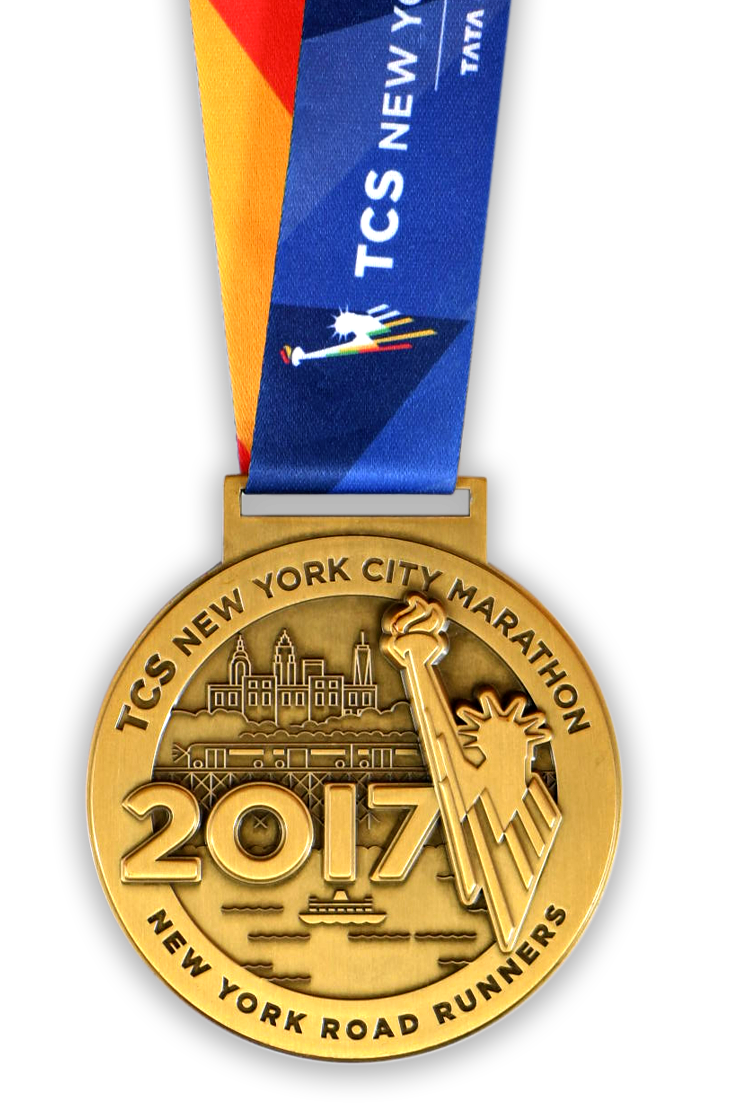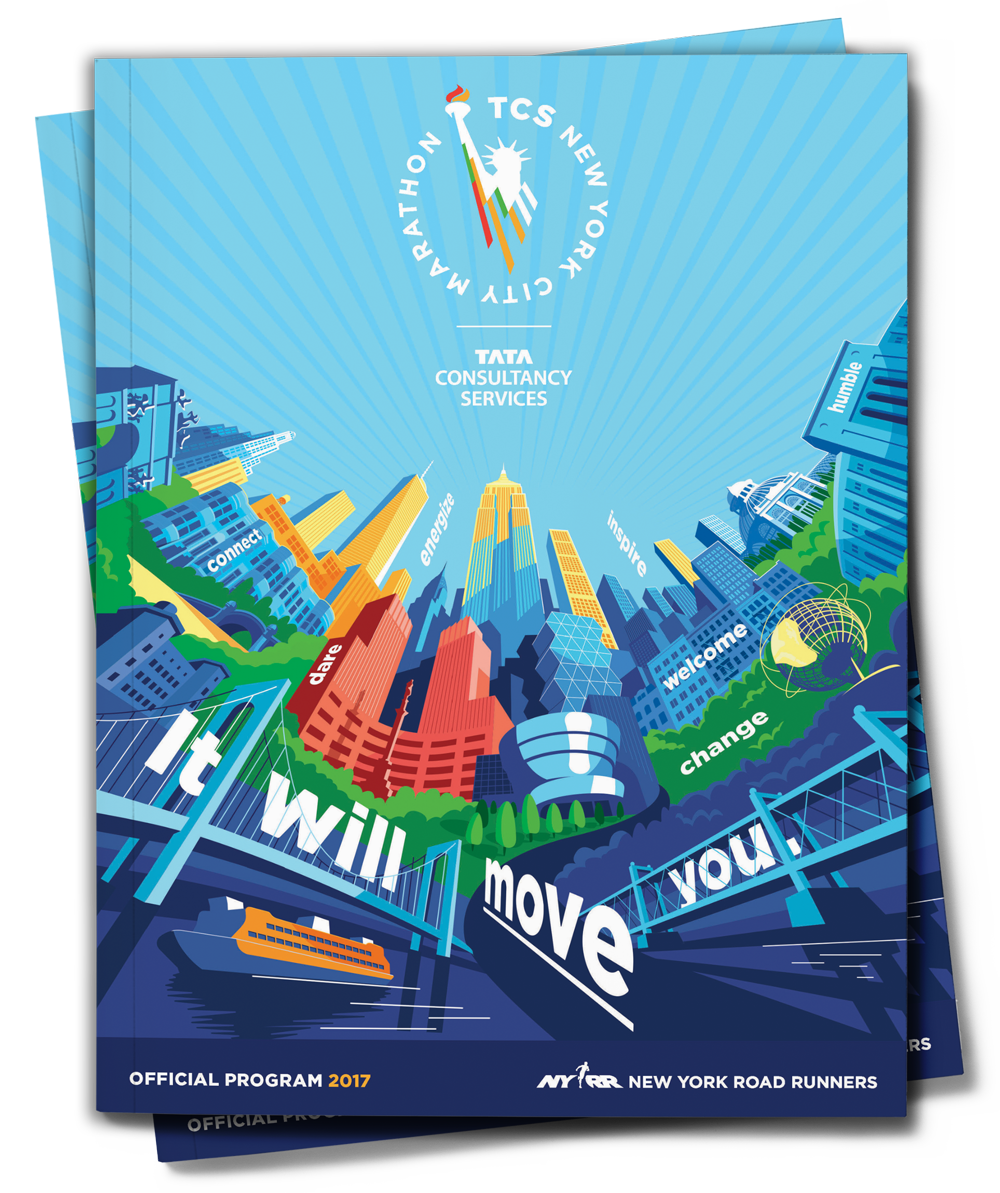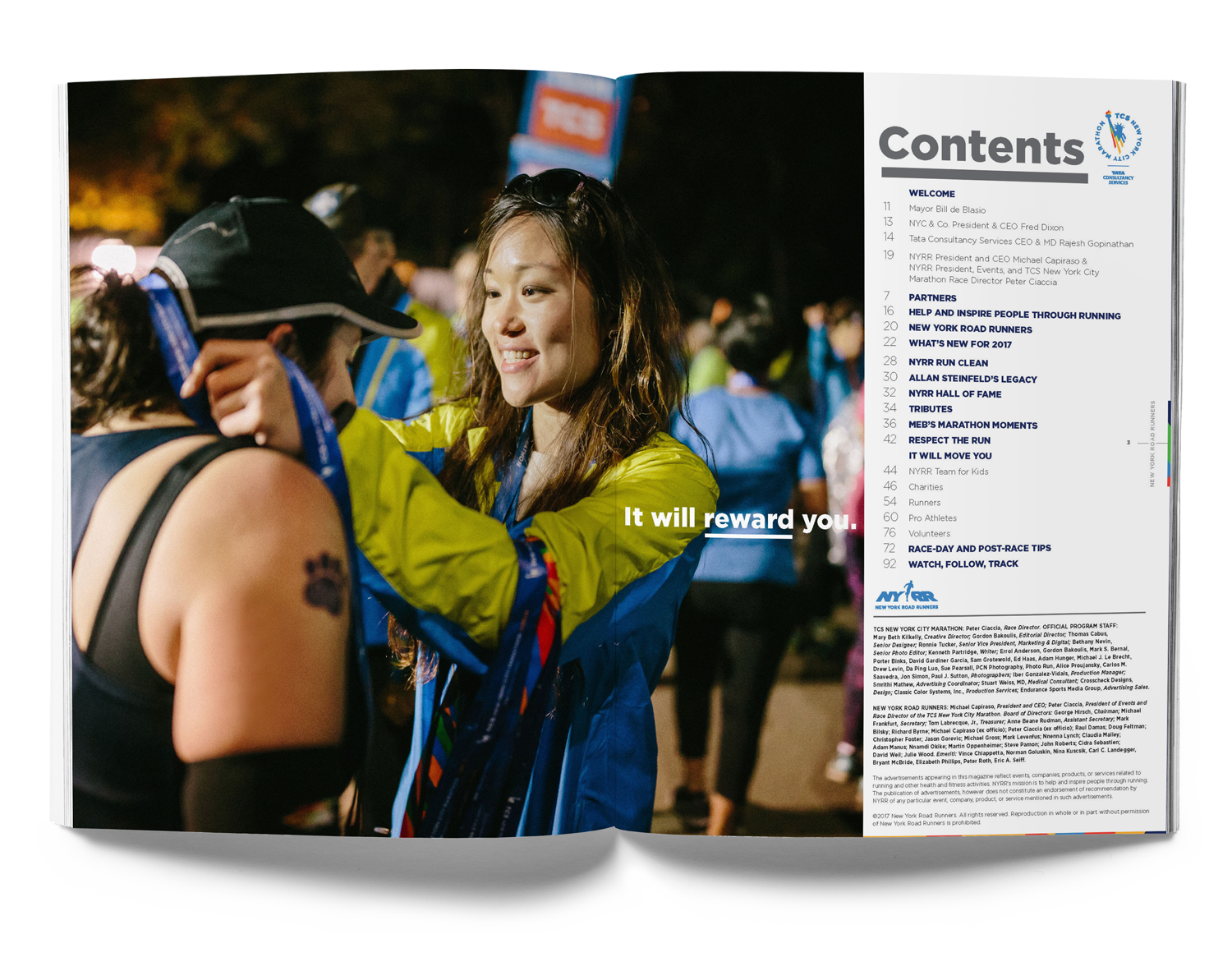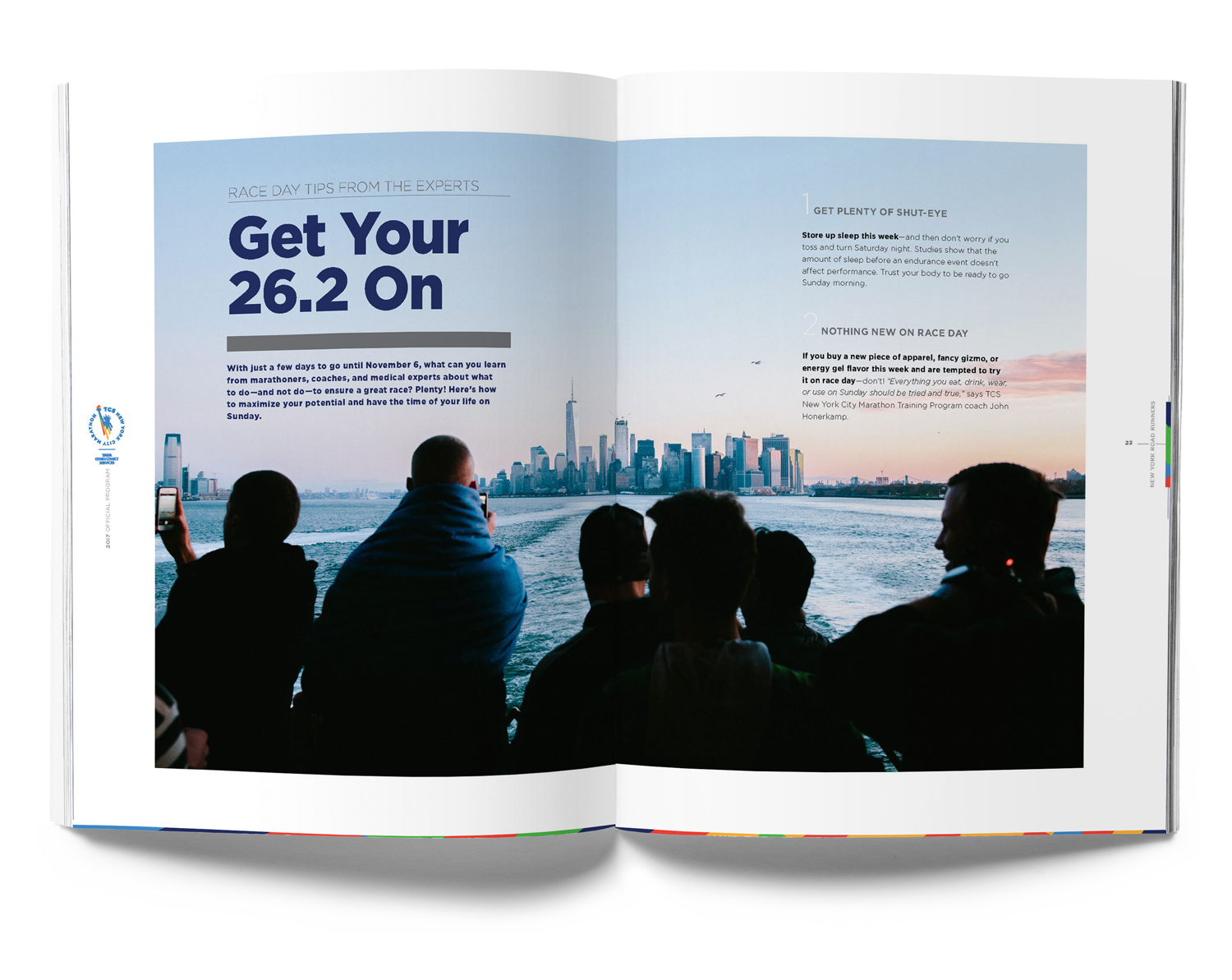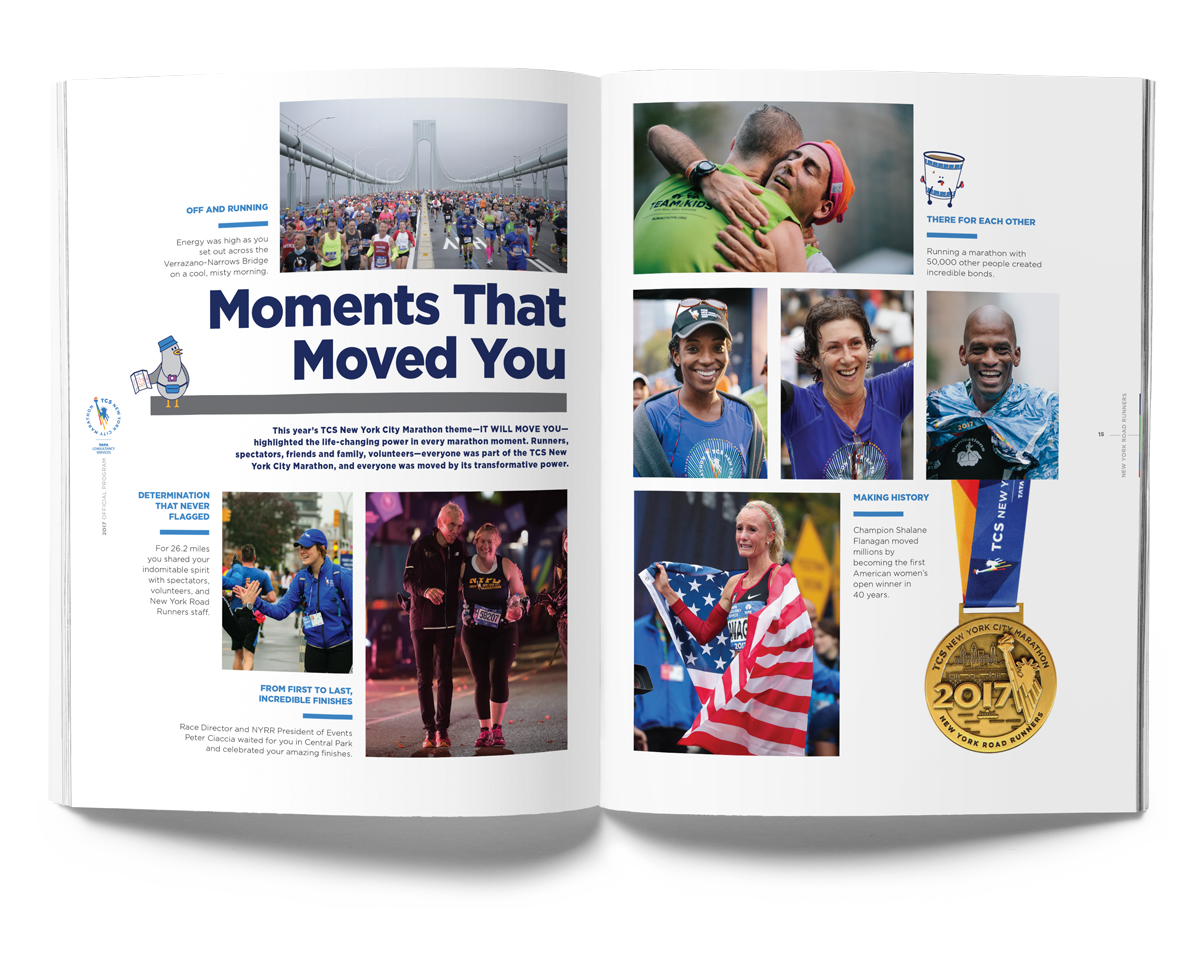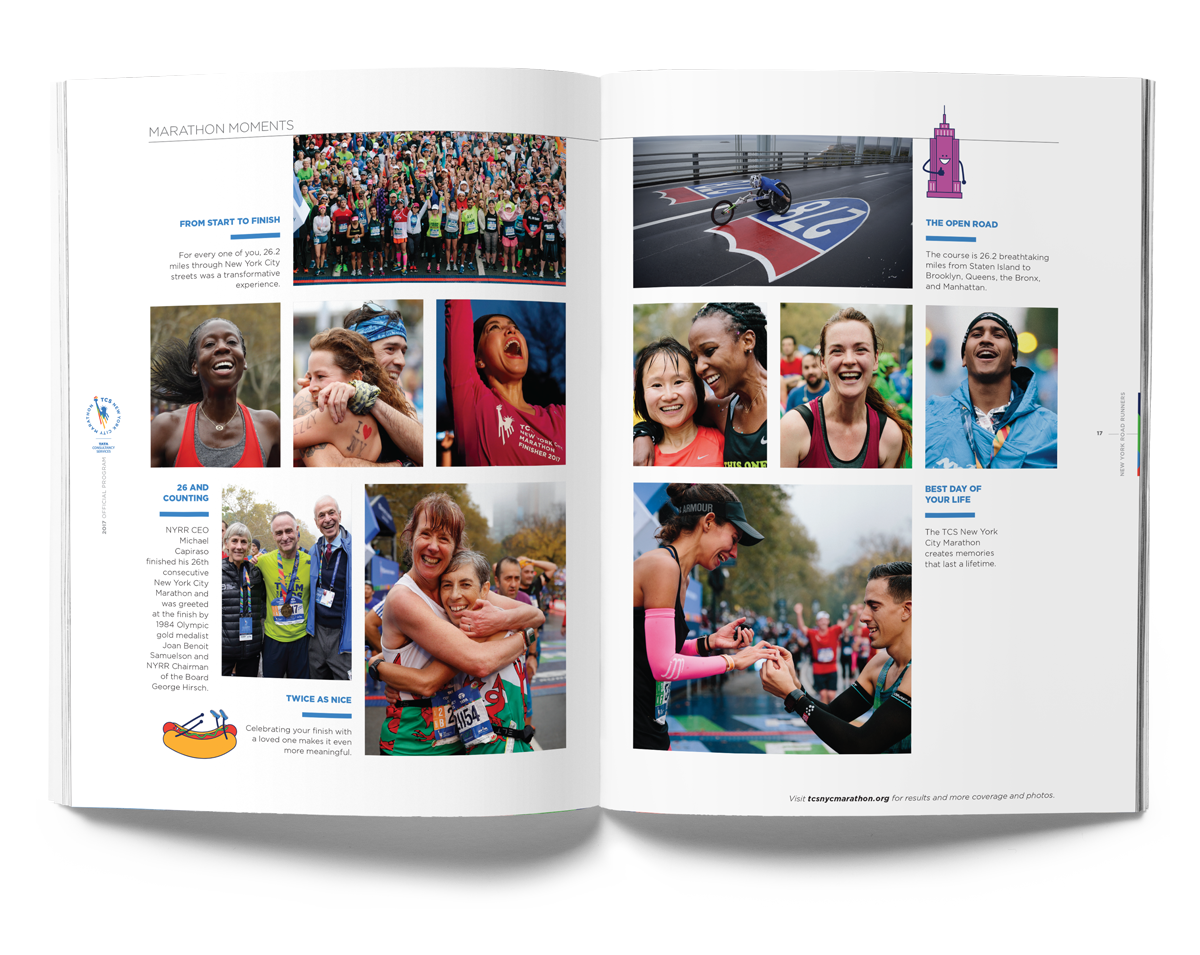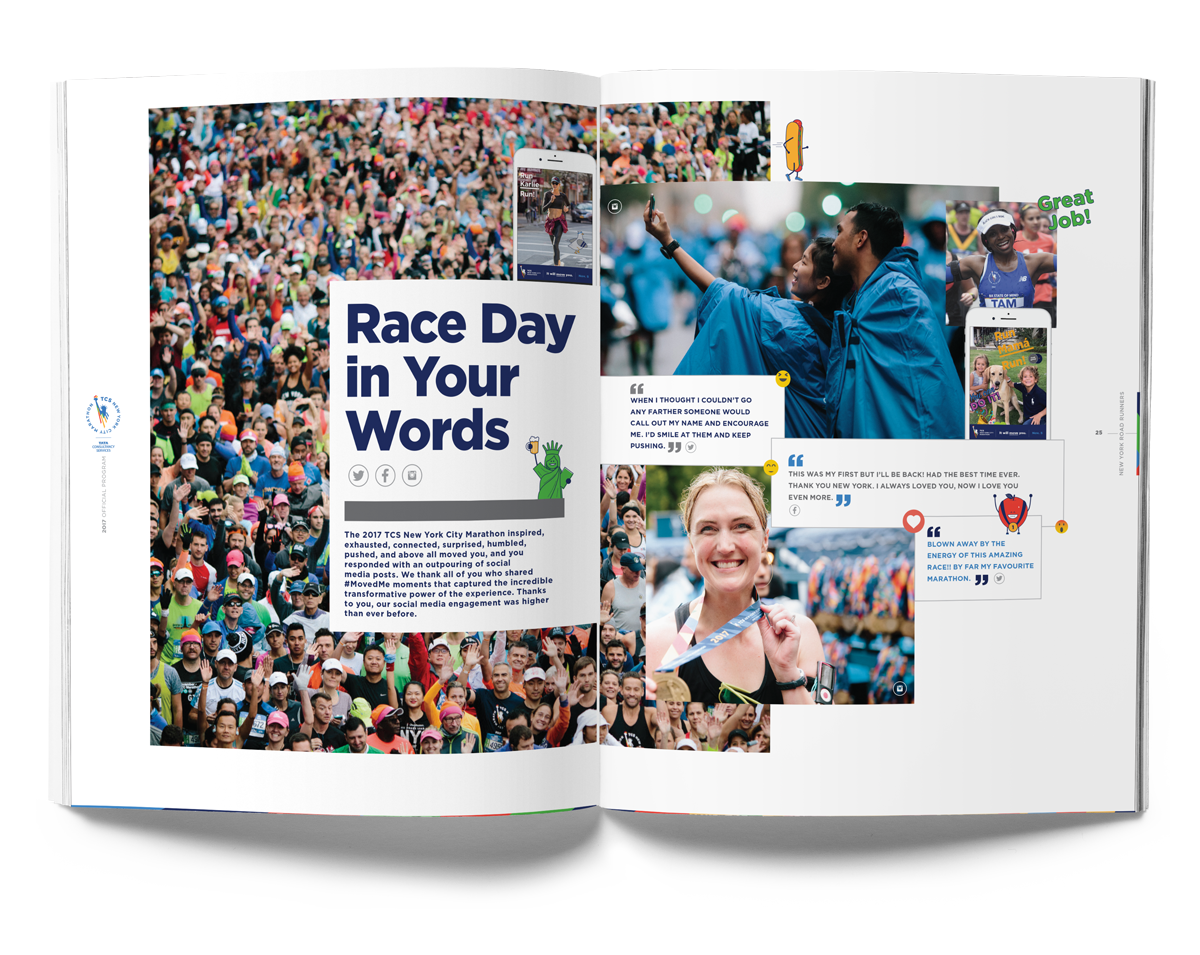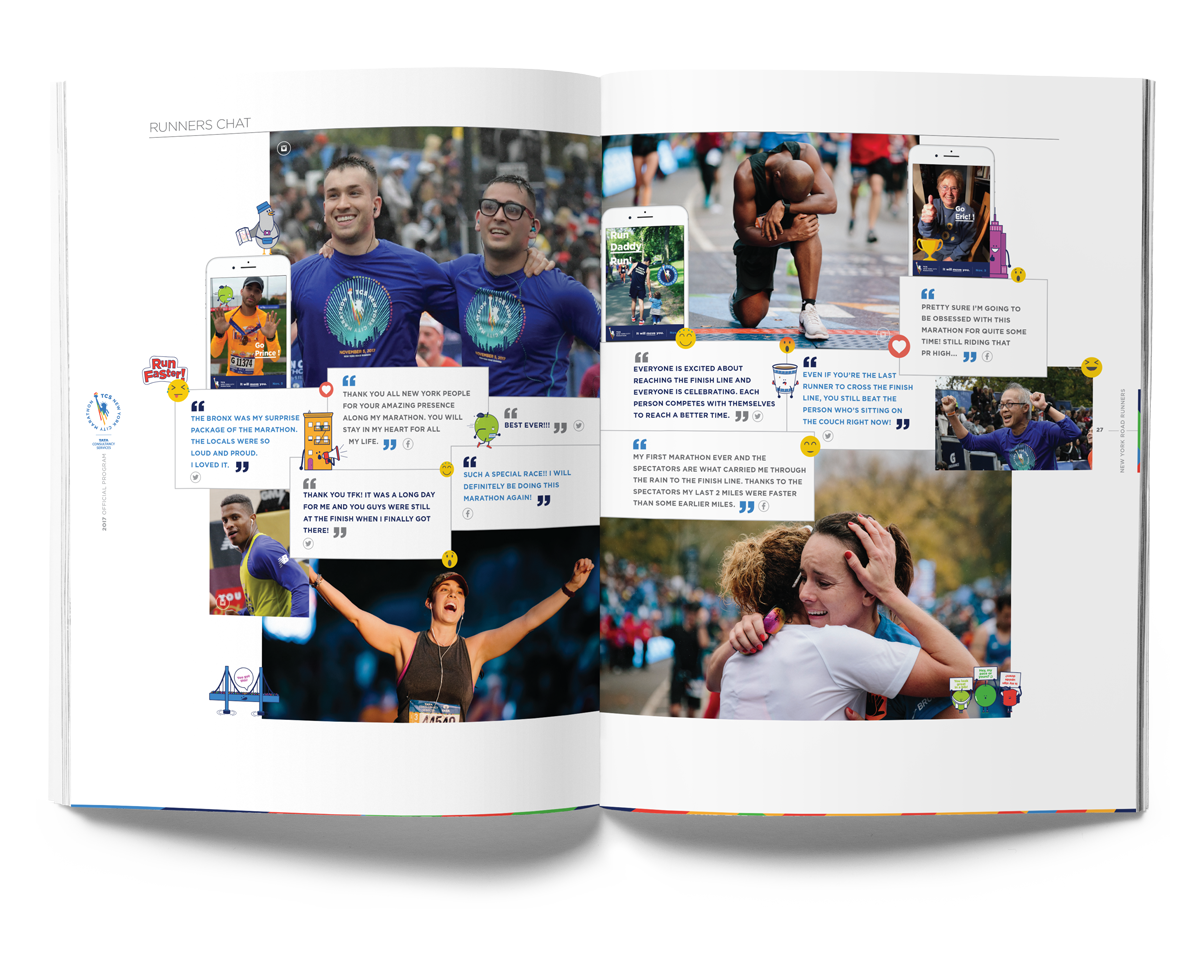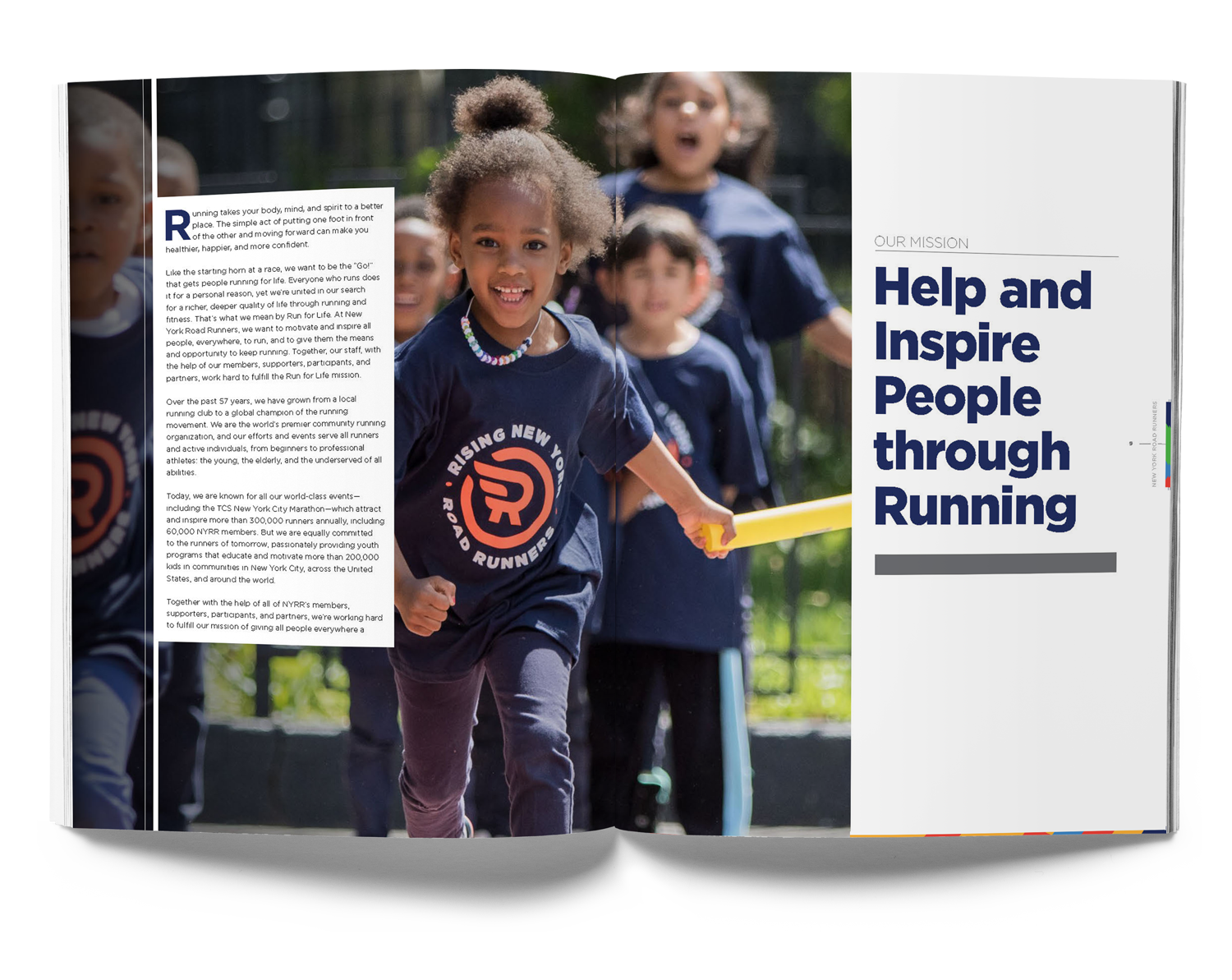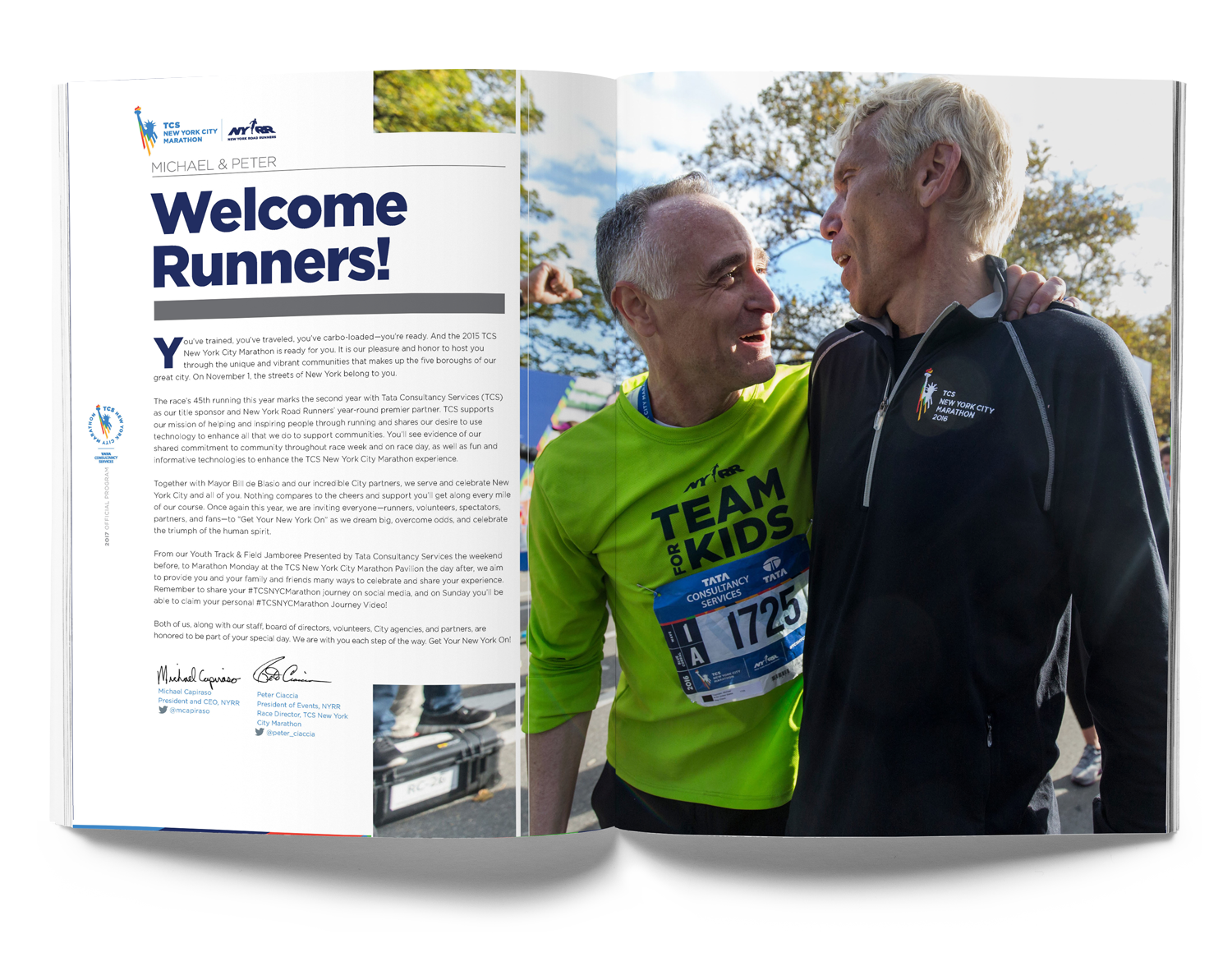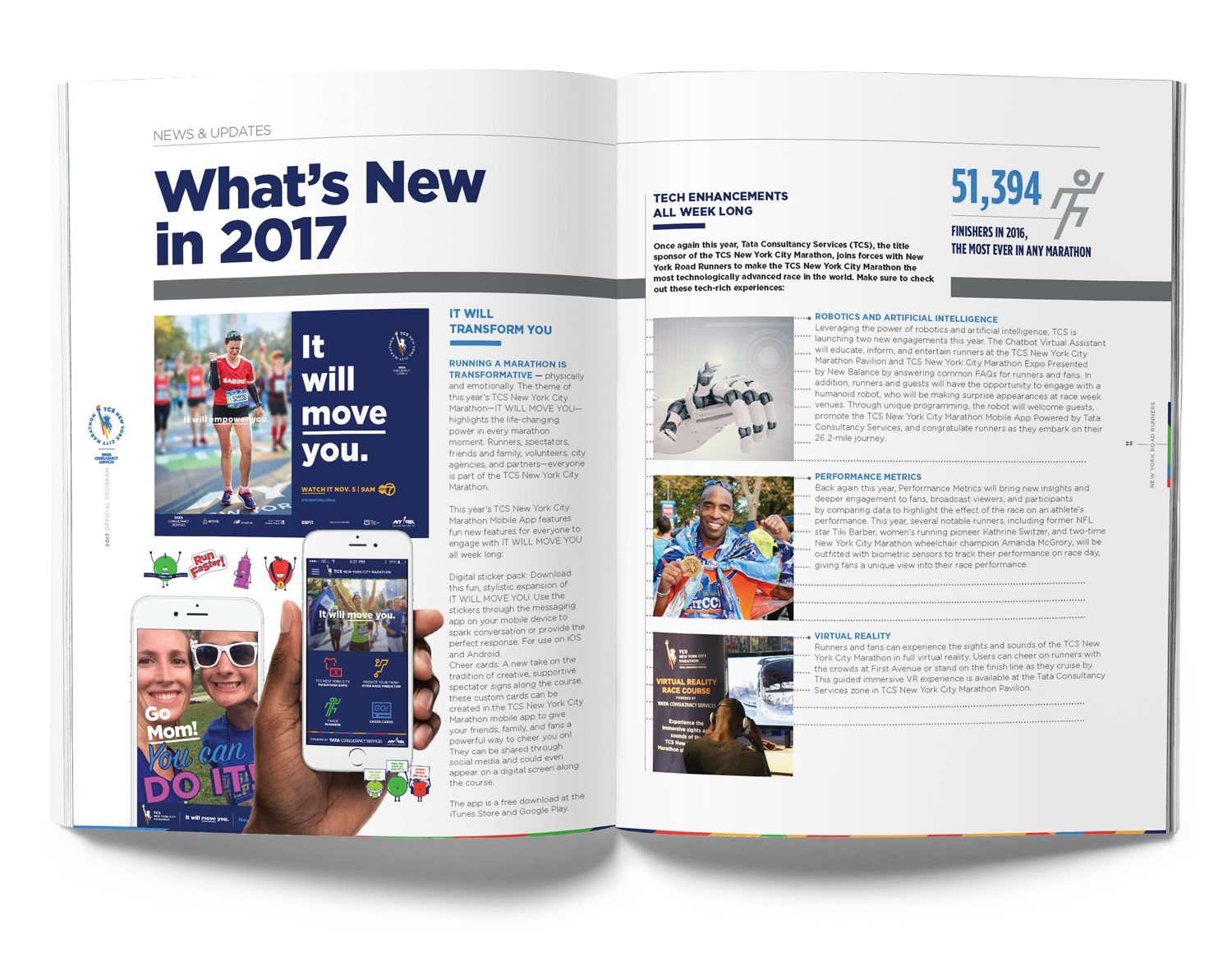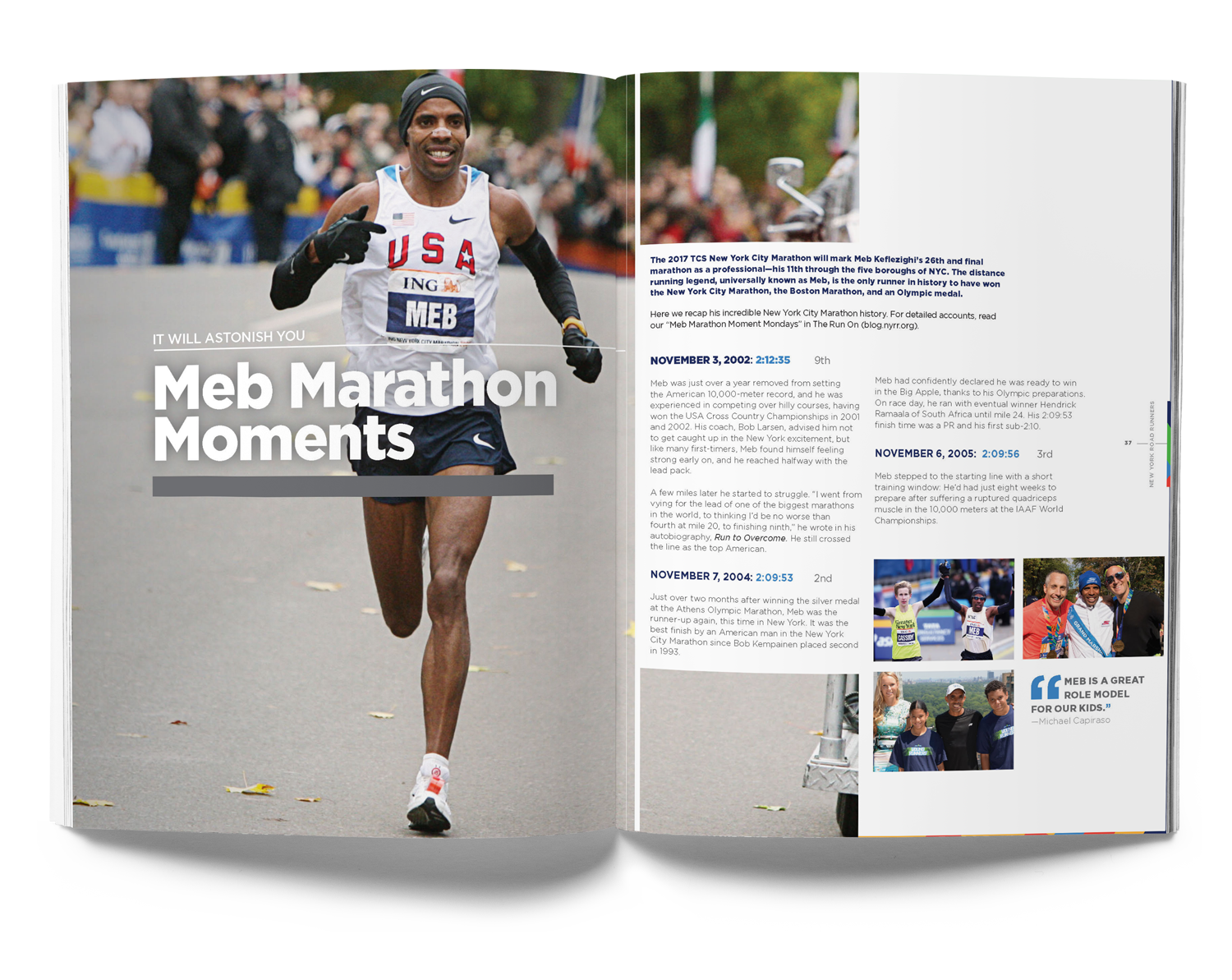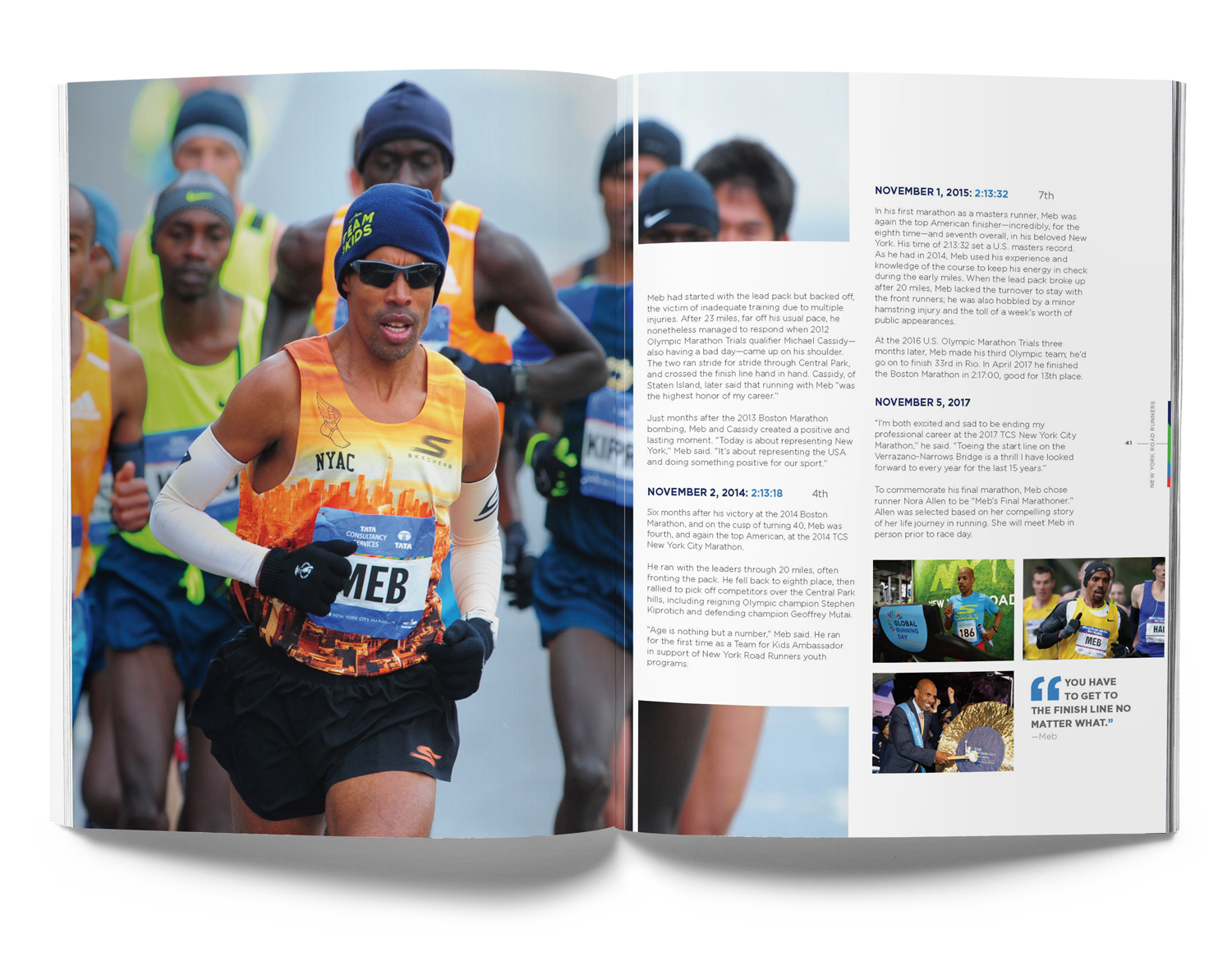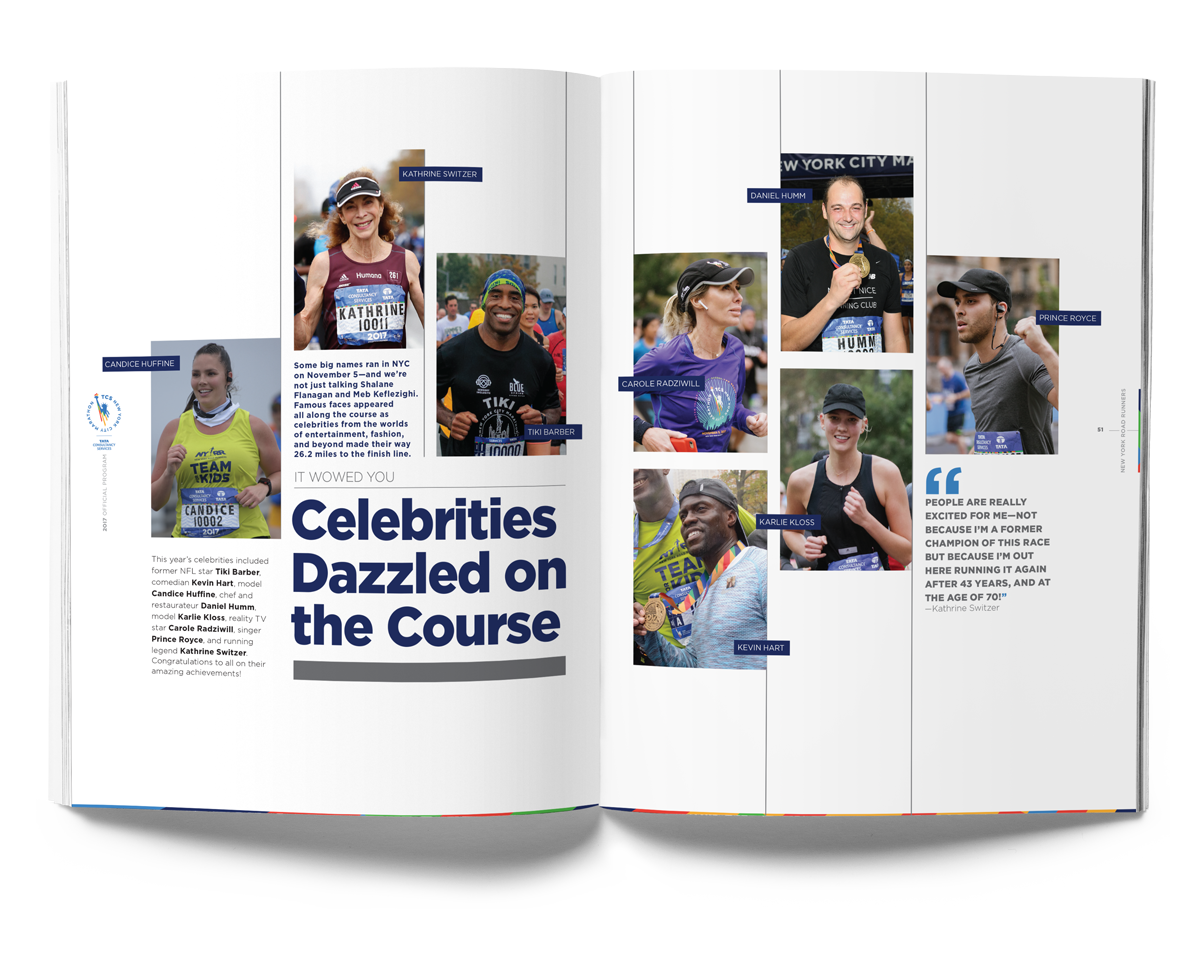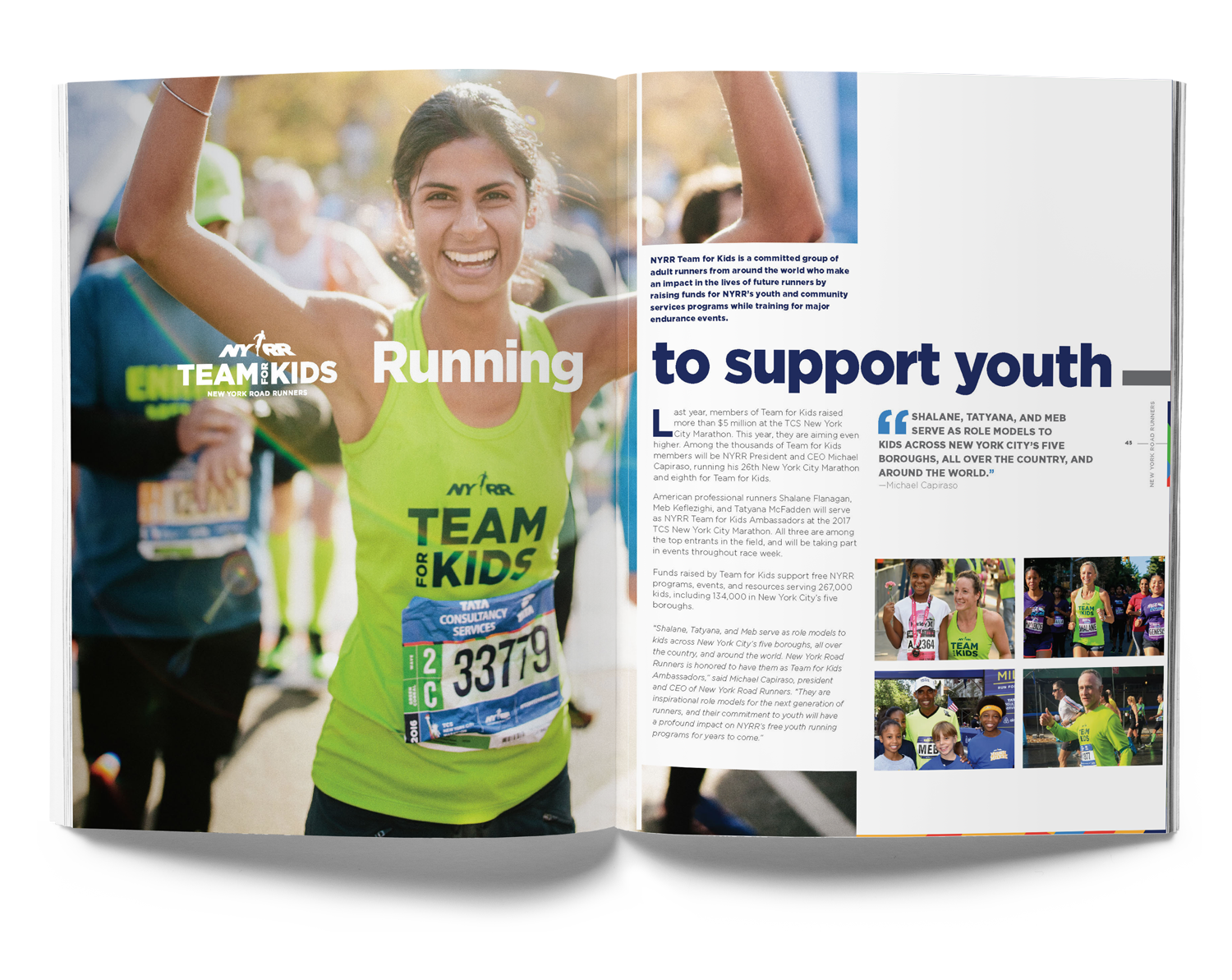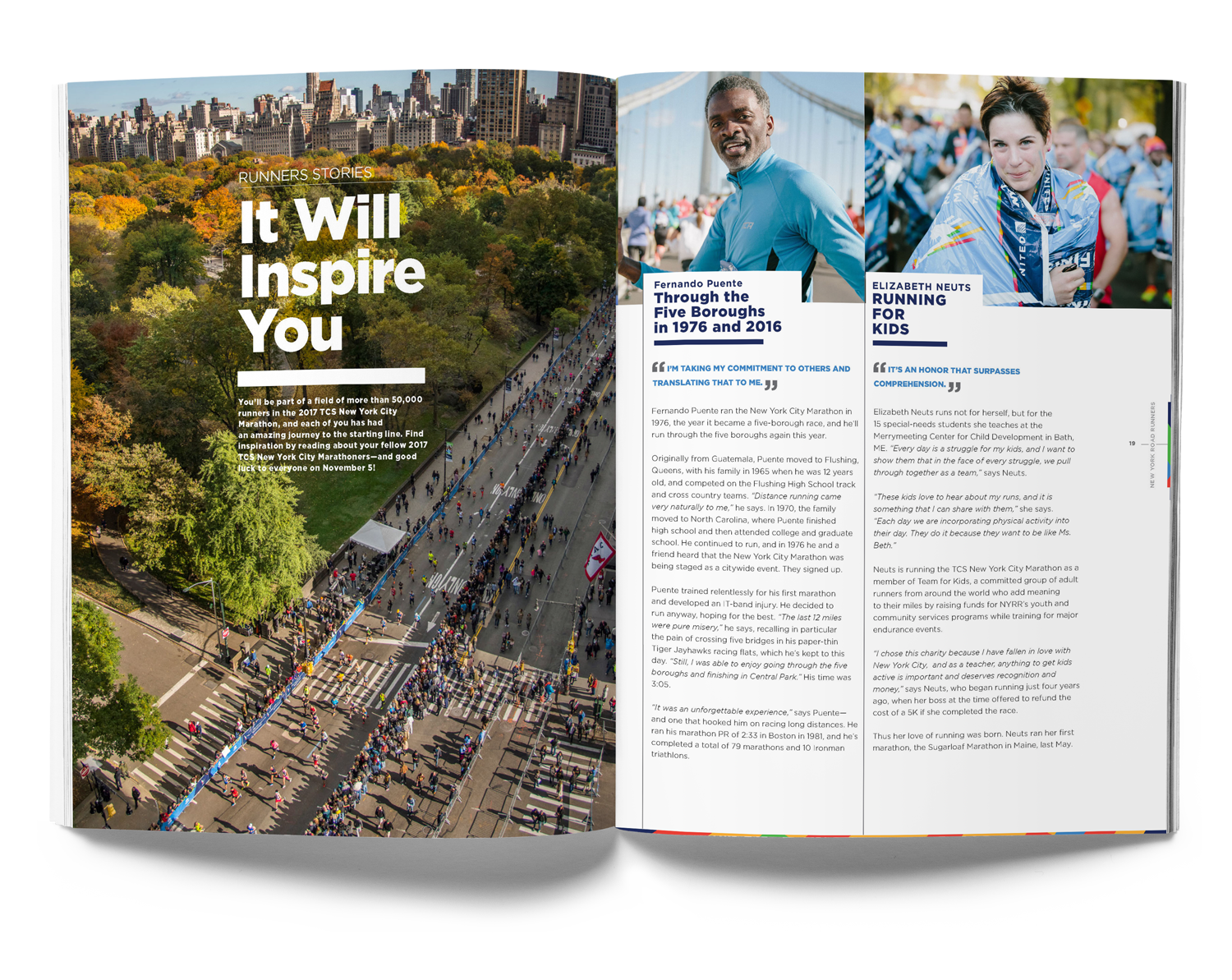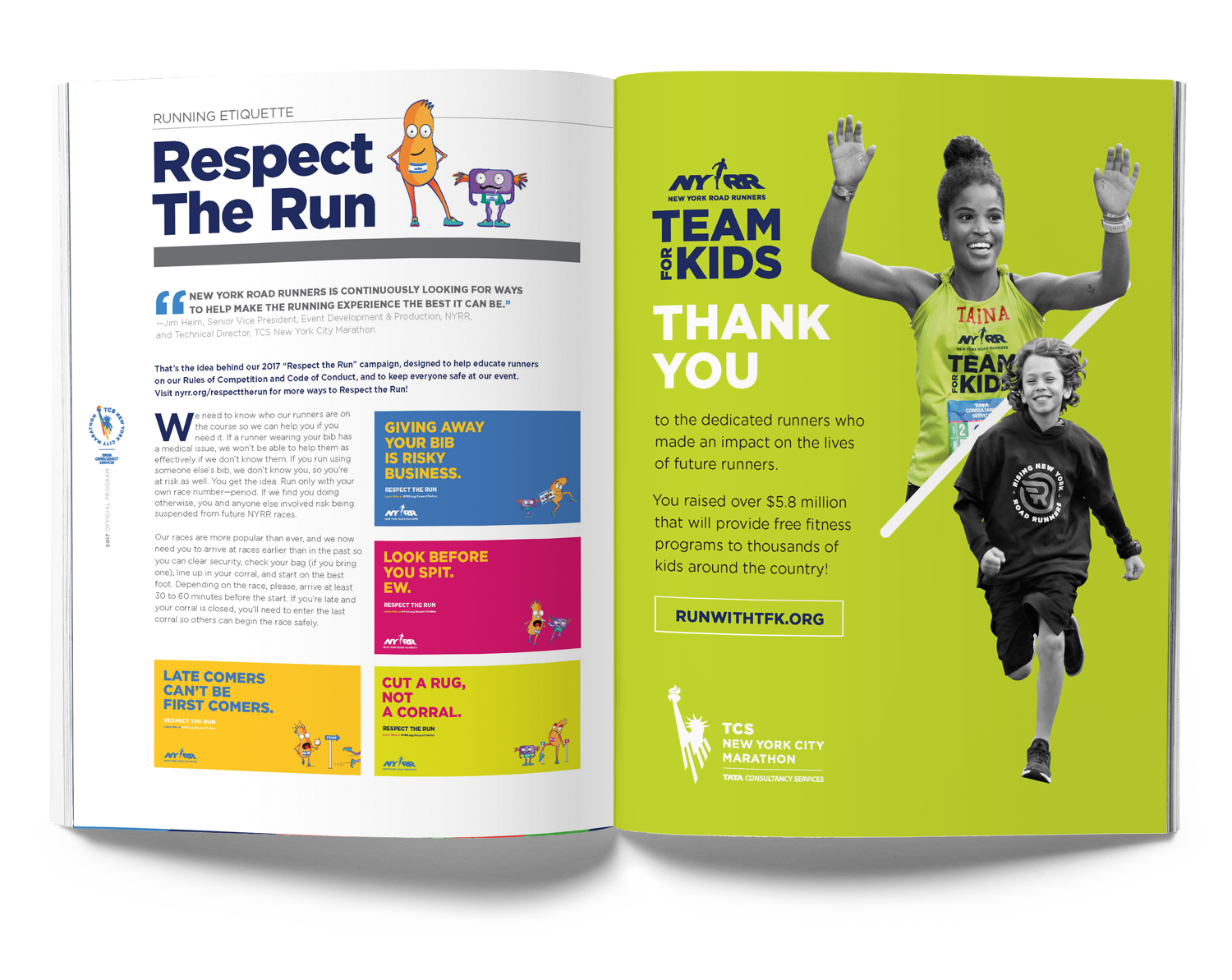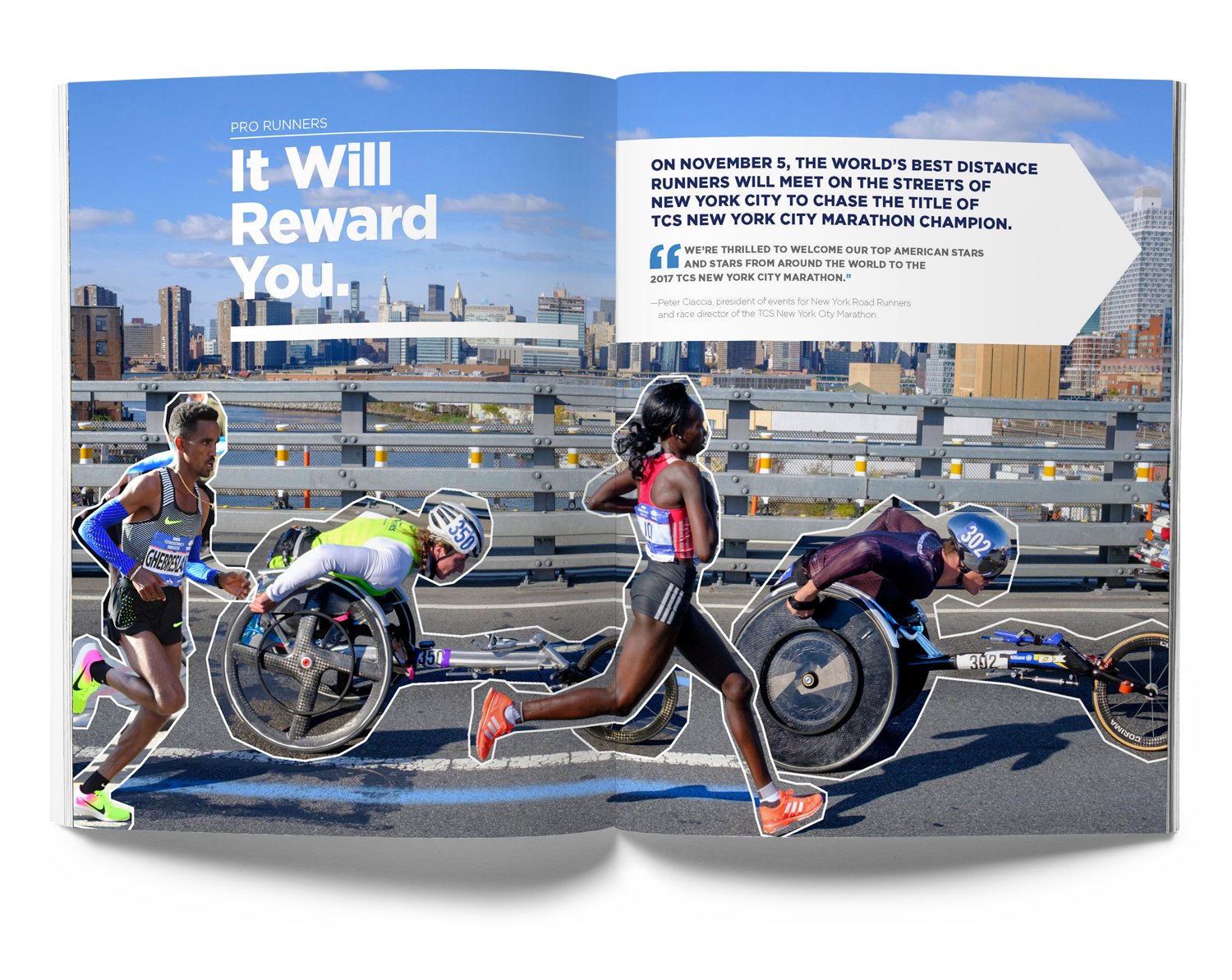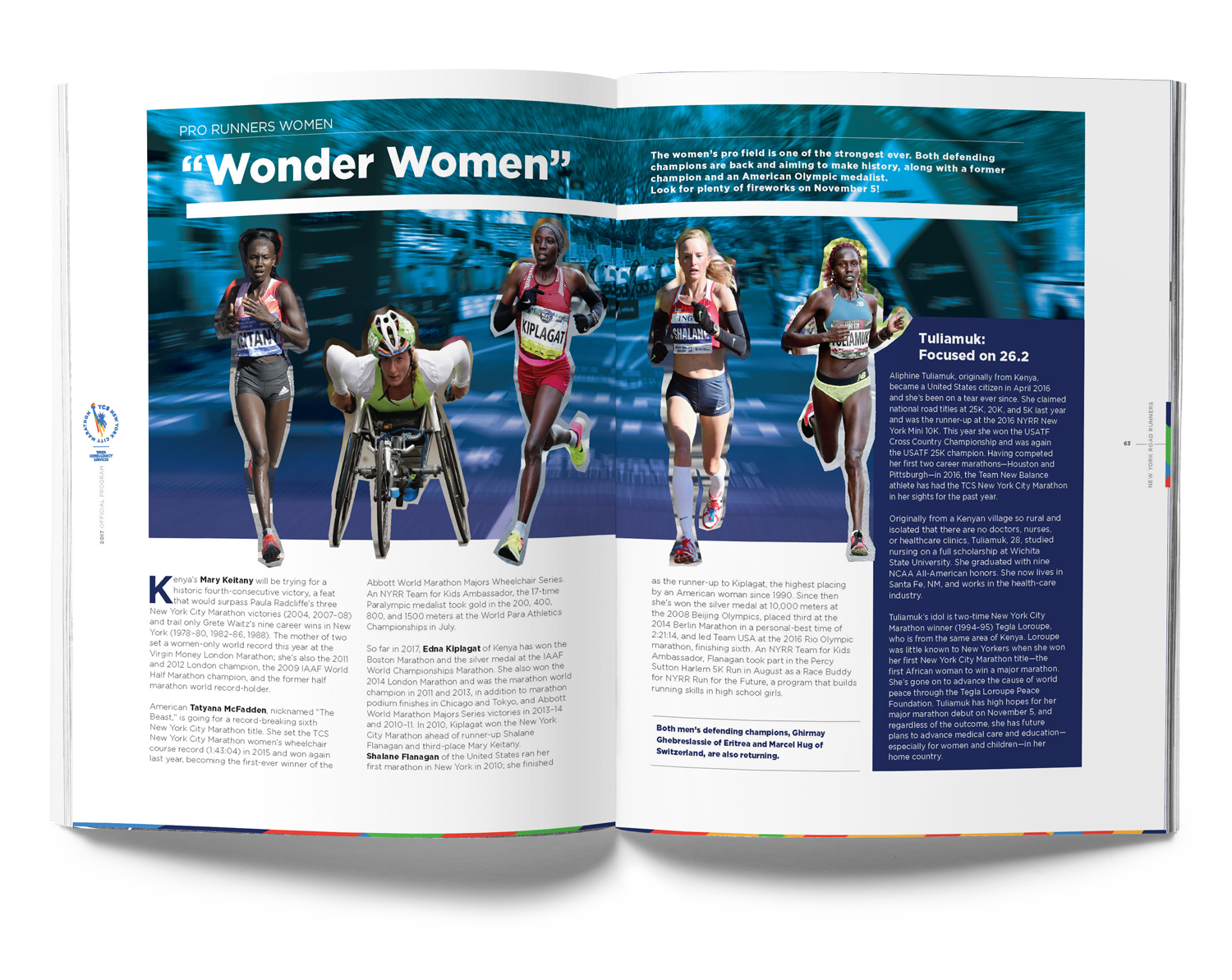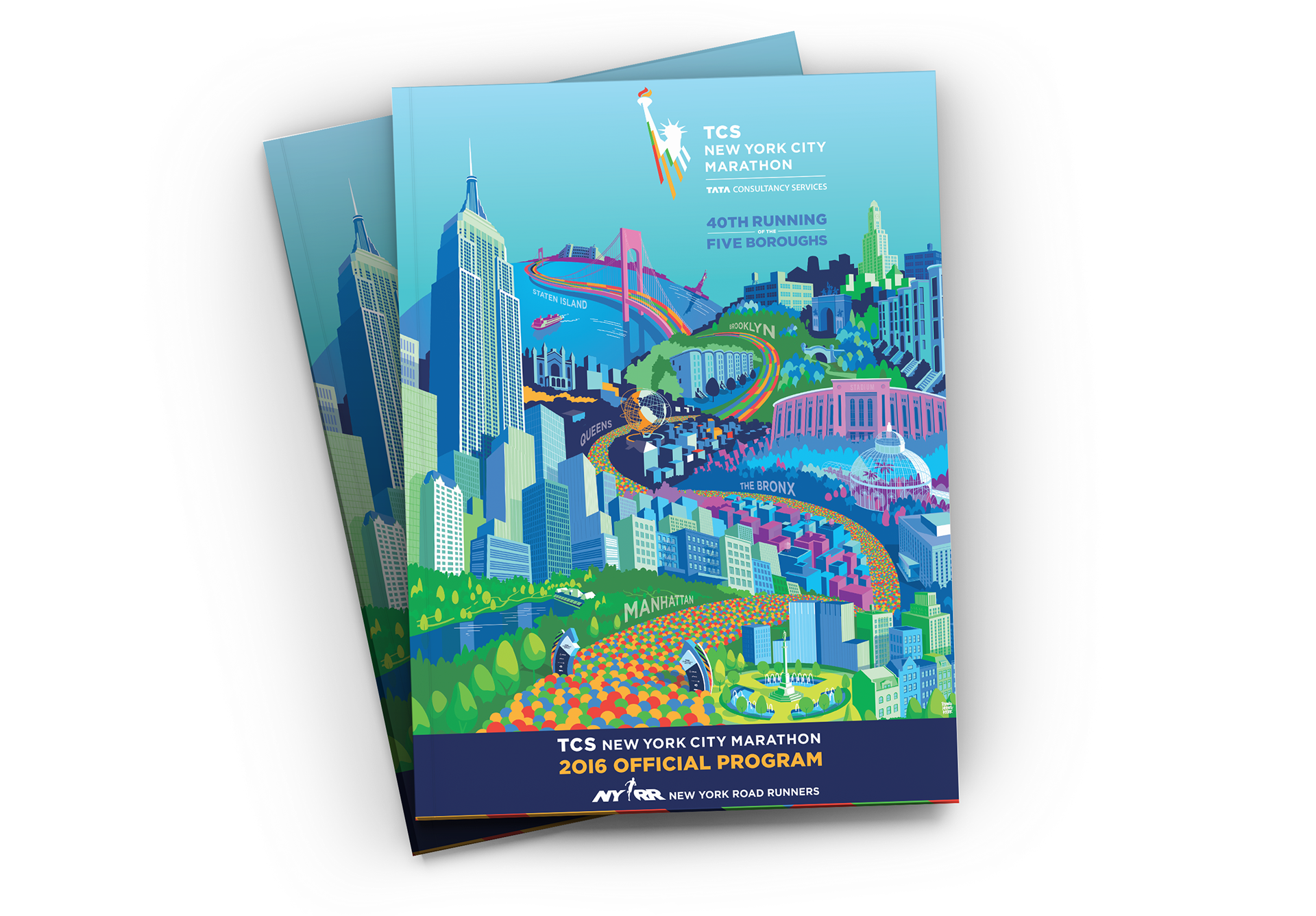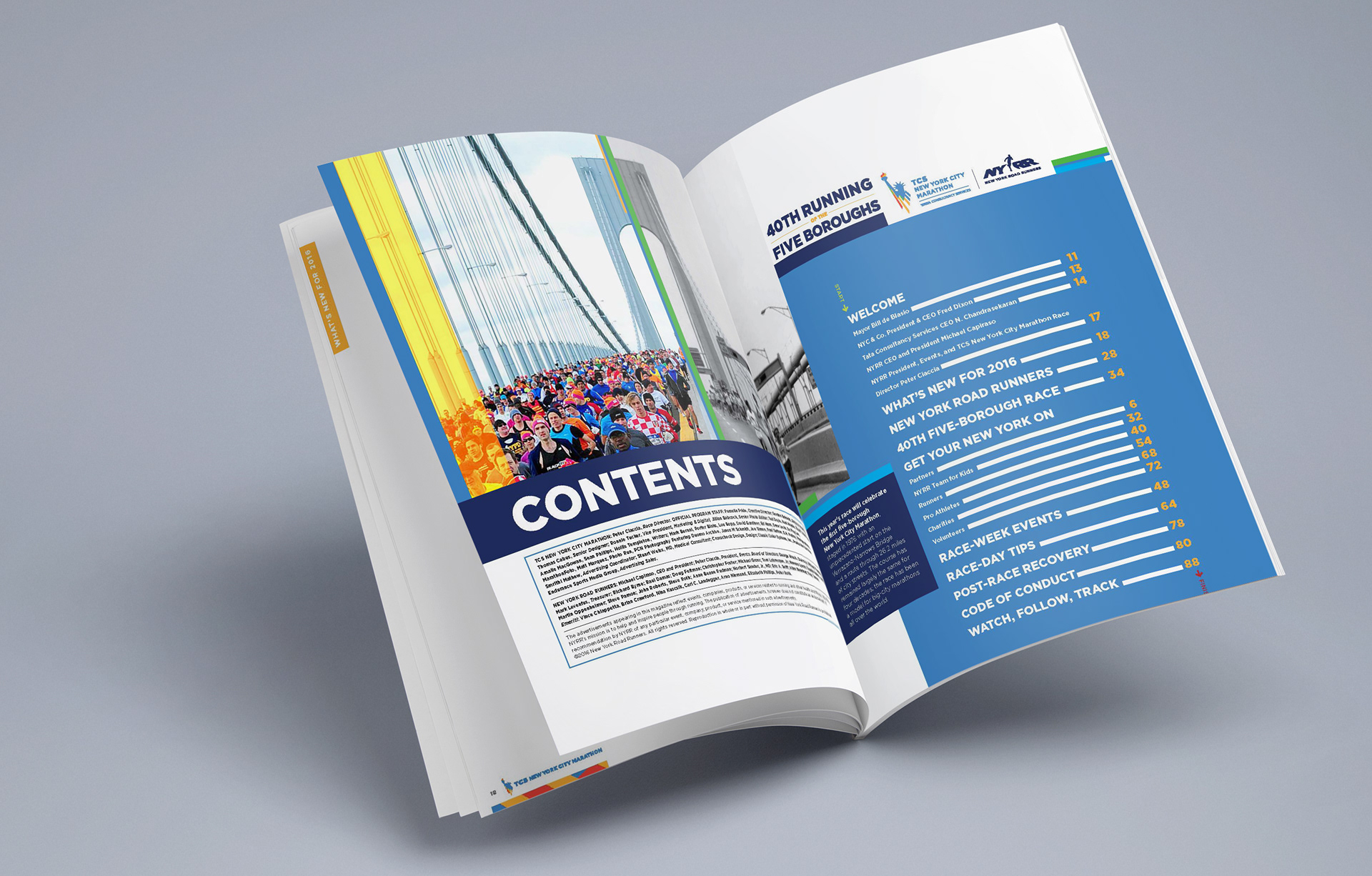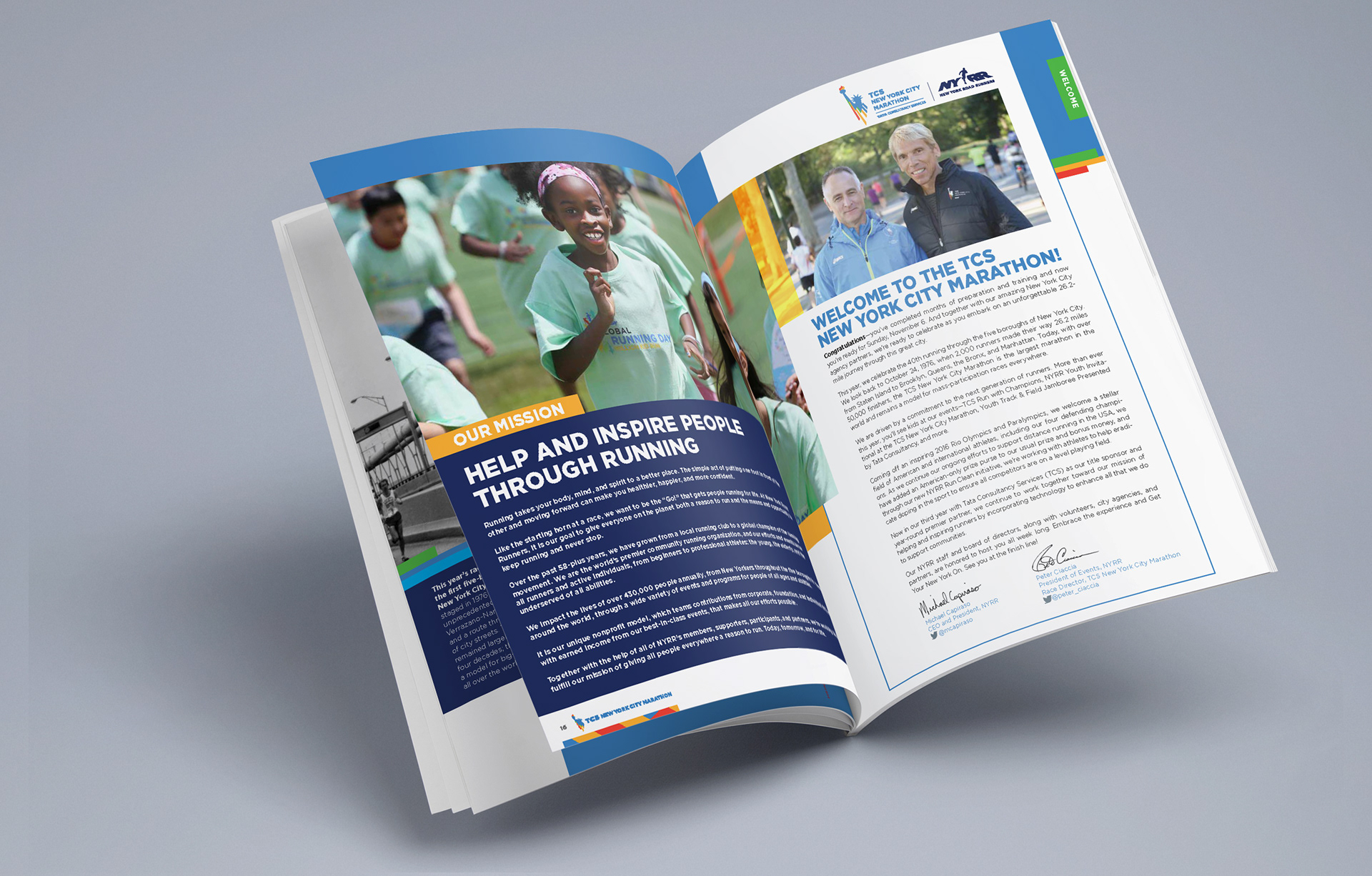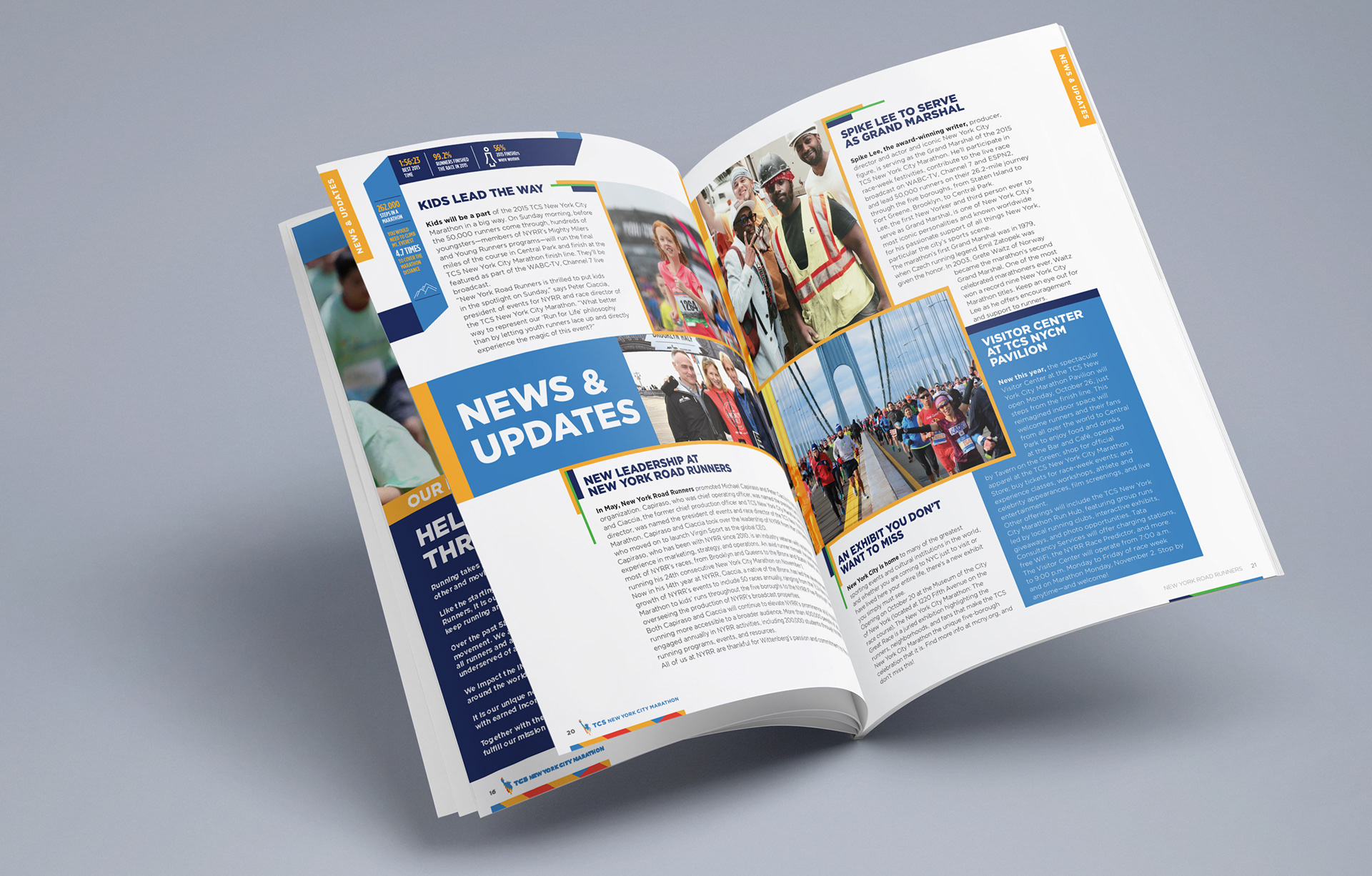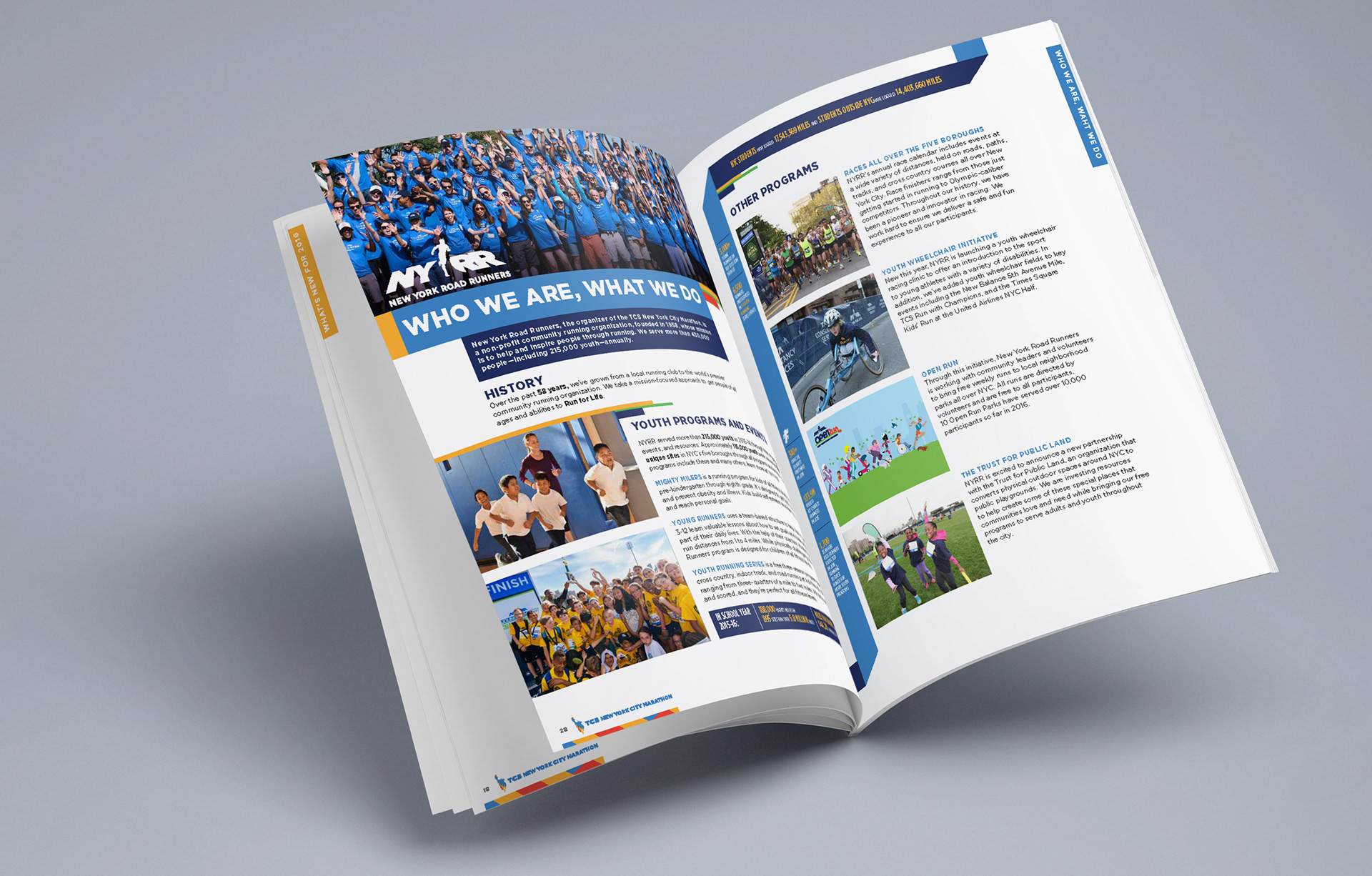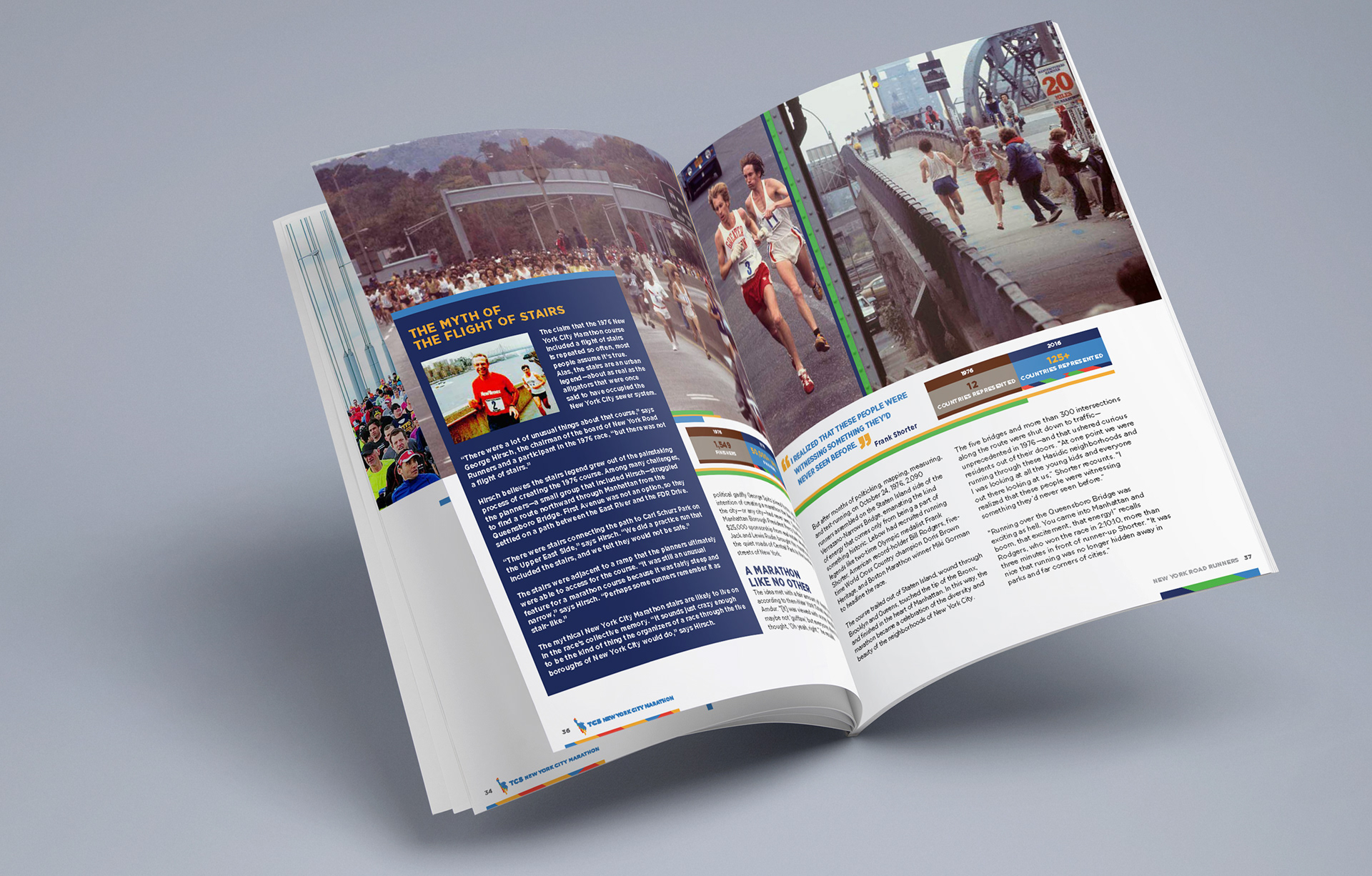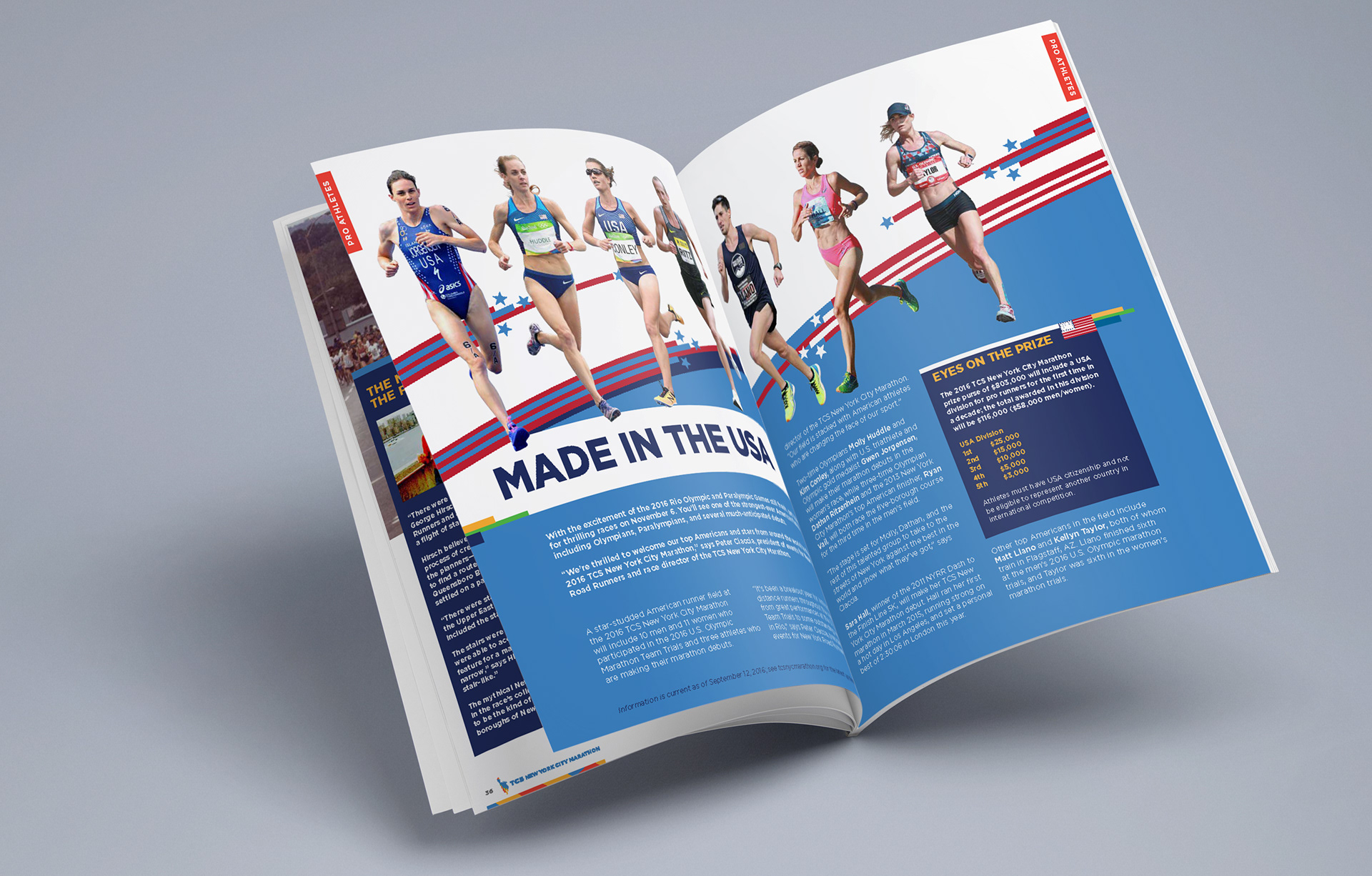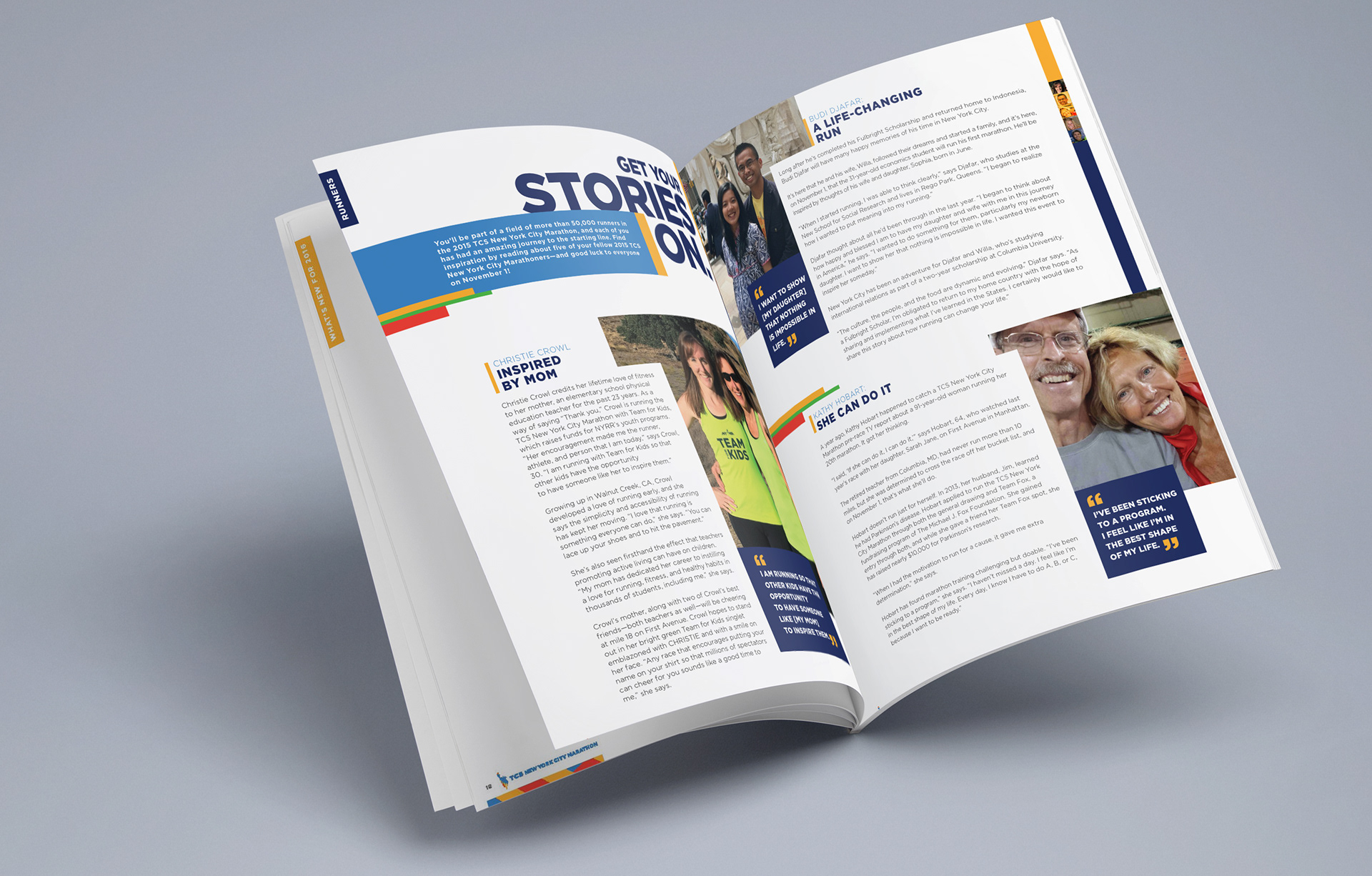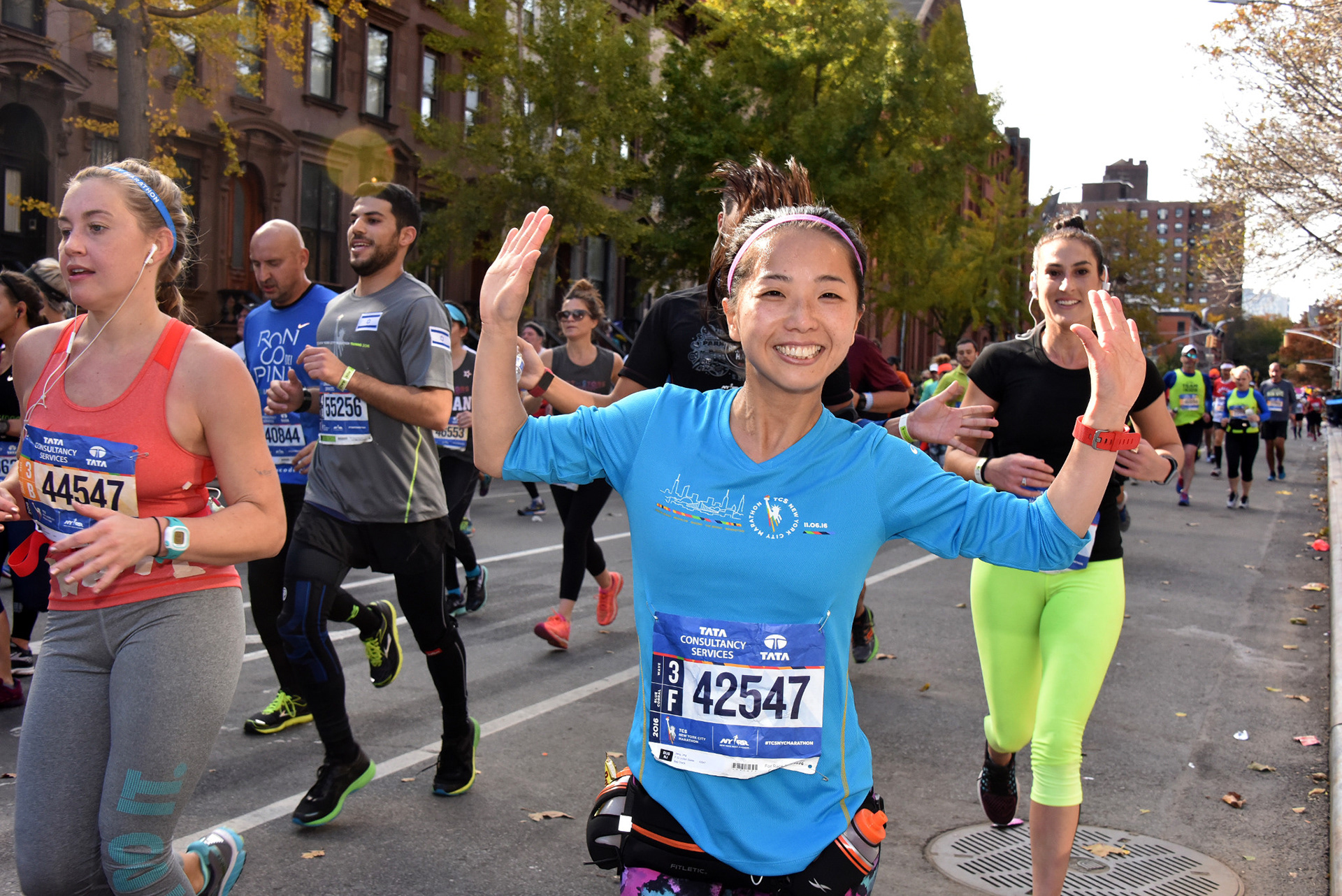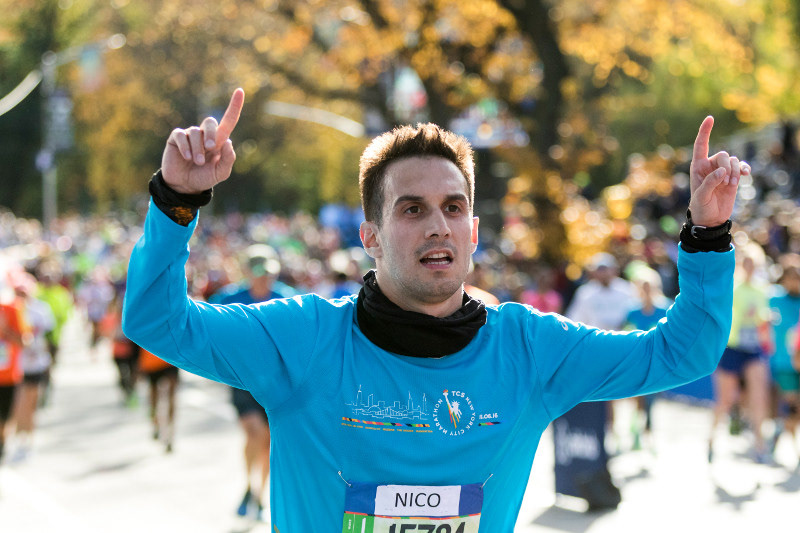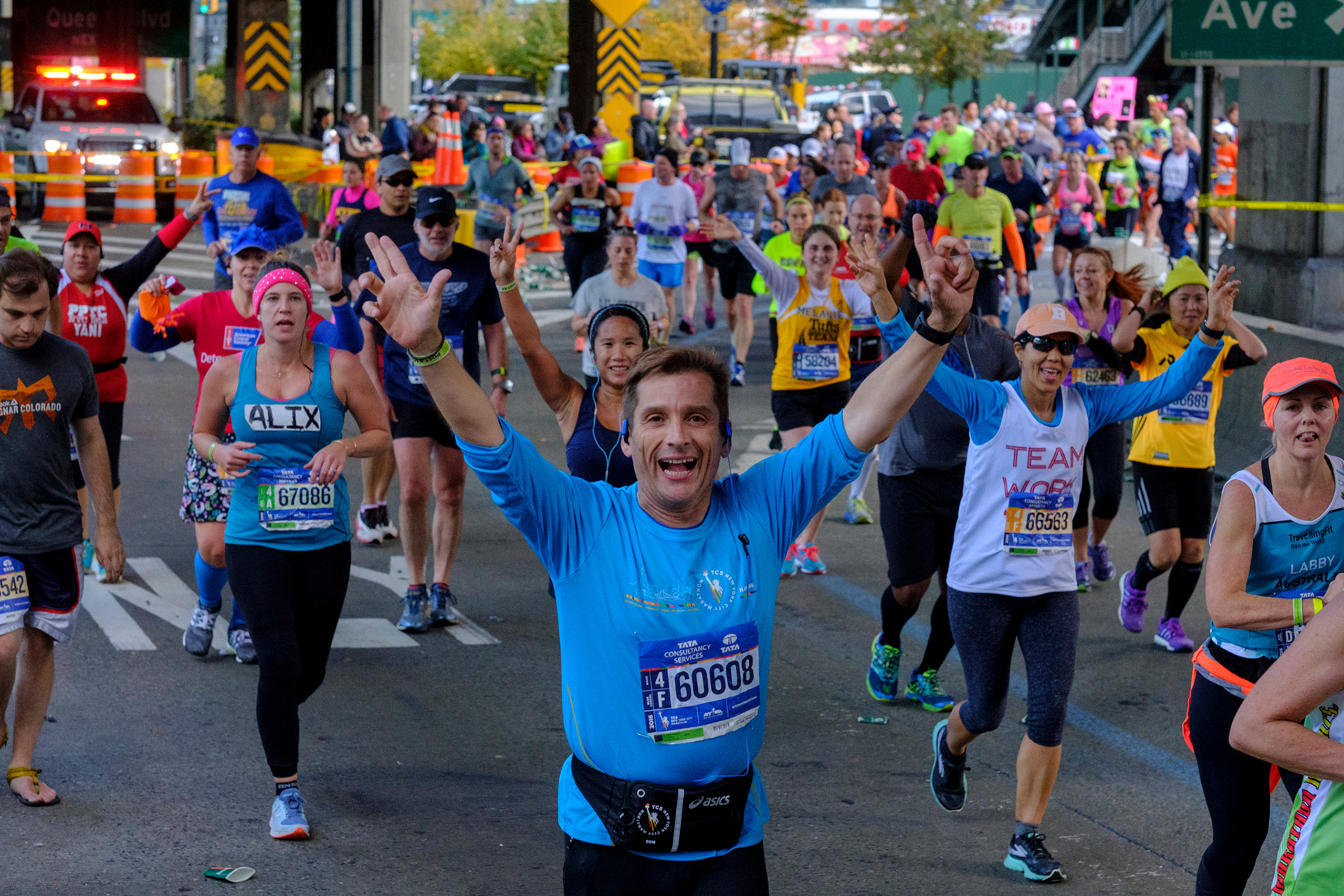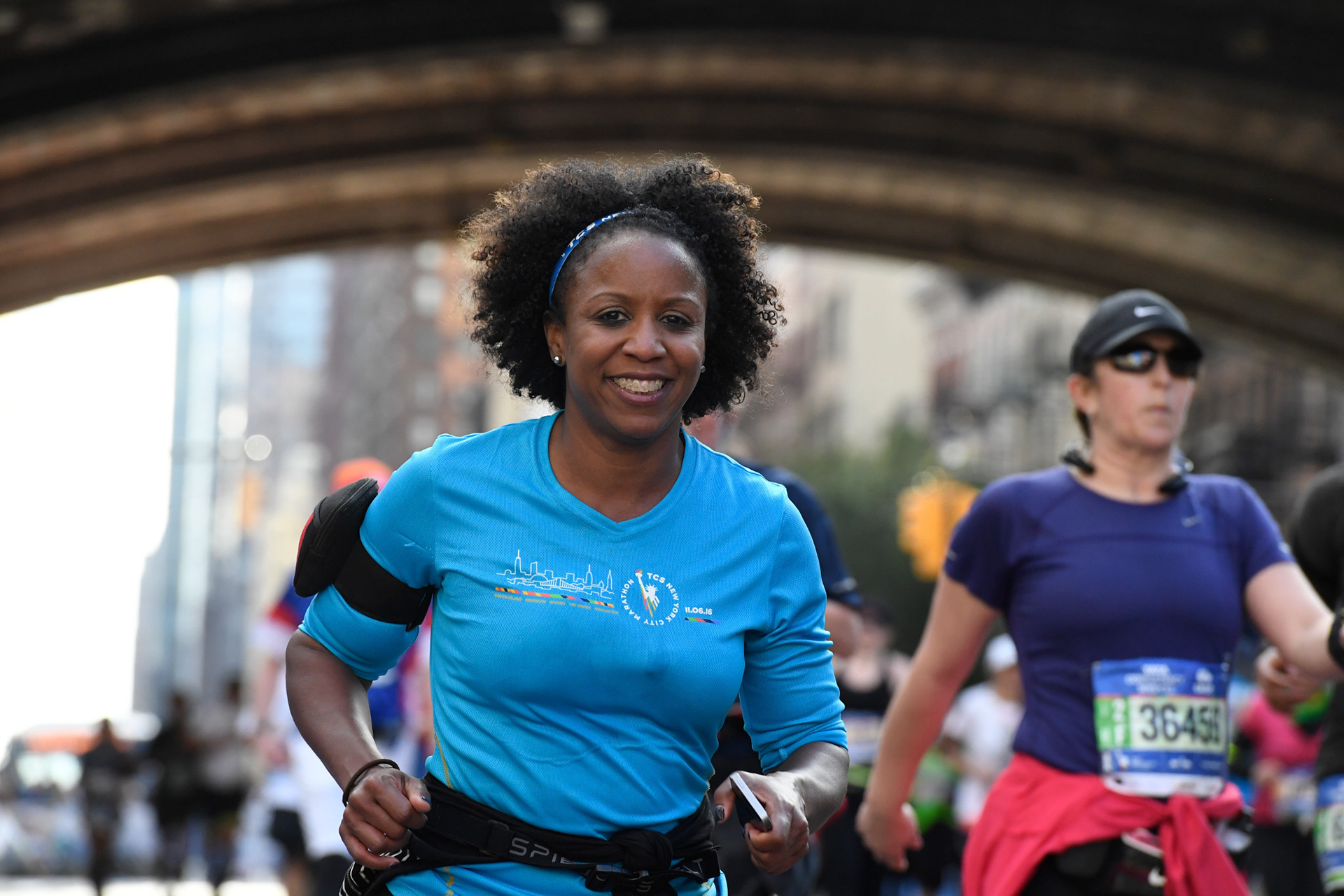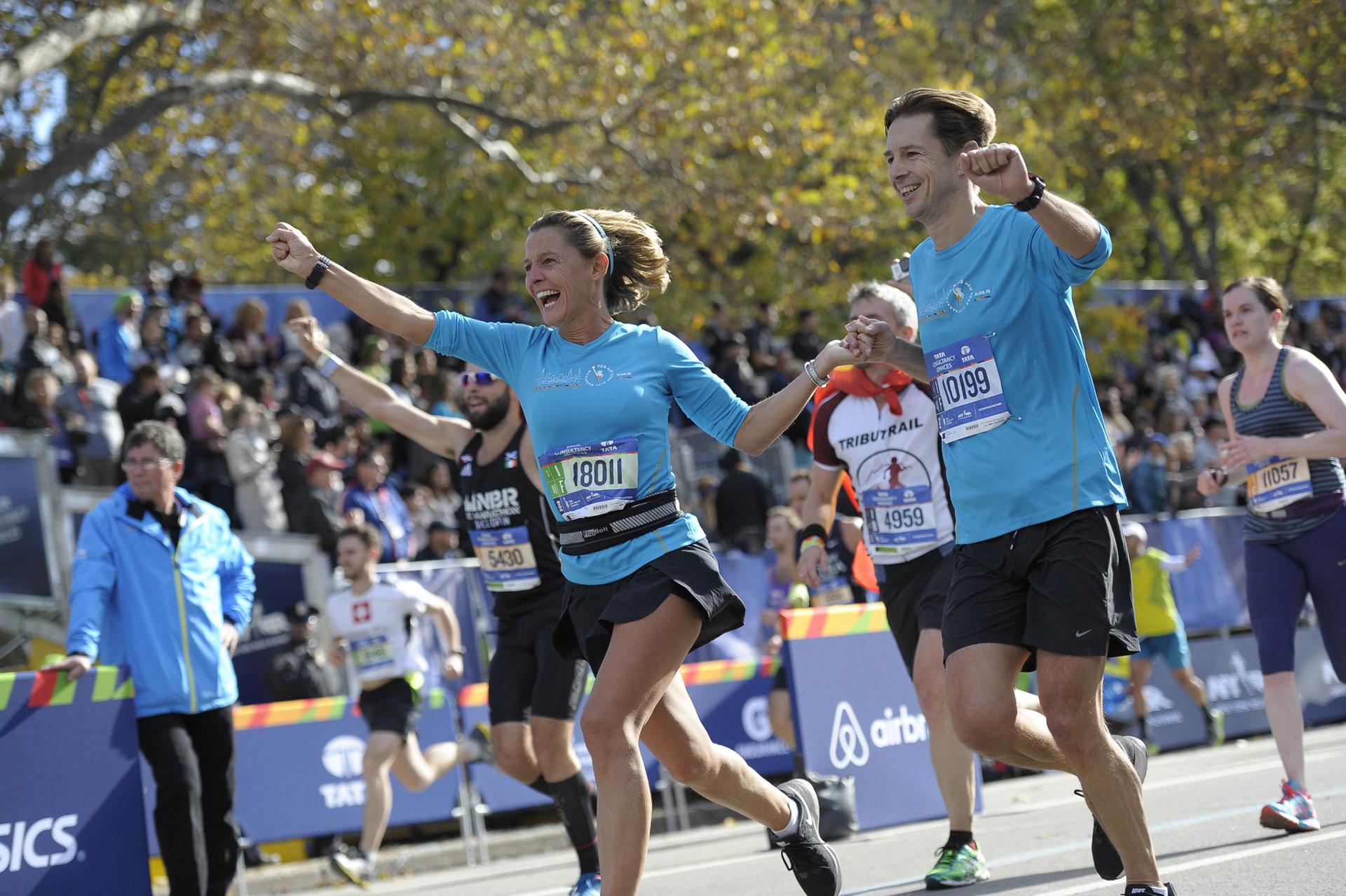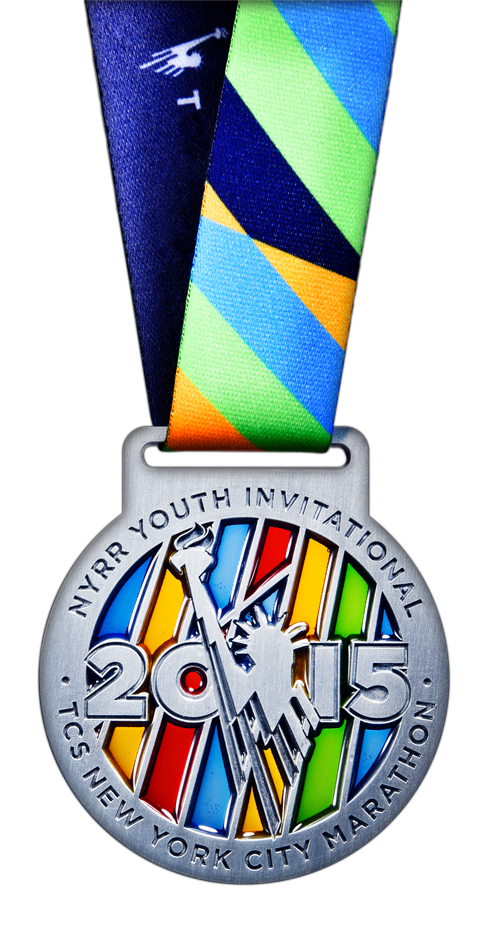 Youth Invitational Race
Medal + Event's Brand Identity