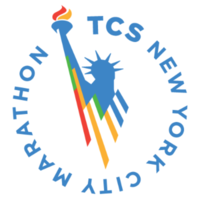 TCS New York City Marathon
CREATIVE DIRECTION - ART DIRECTION - DESIGN 
The TCS New York City Marathon has grown from a Central Park race with 55 finishers to the world's biggest and most popular marathon, with 55,000+ finishers in 2018. It is the marquee event of the New York Road Runners organization.
As the design lead of NYRR, my role is to create excitement and engagement for the event through carefully chosen activations in New York City and on social media and through collaterals such as the program magazine sent to the 55,000+ finishers all over the world, the participant shirt, the race medal and many other branded projects.
I work closely with the CEO, the marketing department, the copy writers and the photo department and manage our team of designers to bring design excellence and consistency to all the projects we build around the event. 
Every year I scout and art direct internationally renowned artists such as Adam Koons, Yoni Alter and Remko Heemserk to create an original piece of art as part of the campaign. 
2019 
BROOKLYN MURAL + AugmenteD Reality EXPERIENCE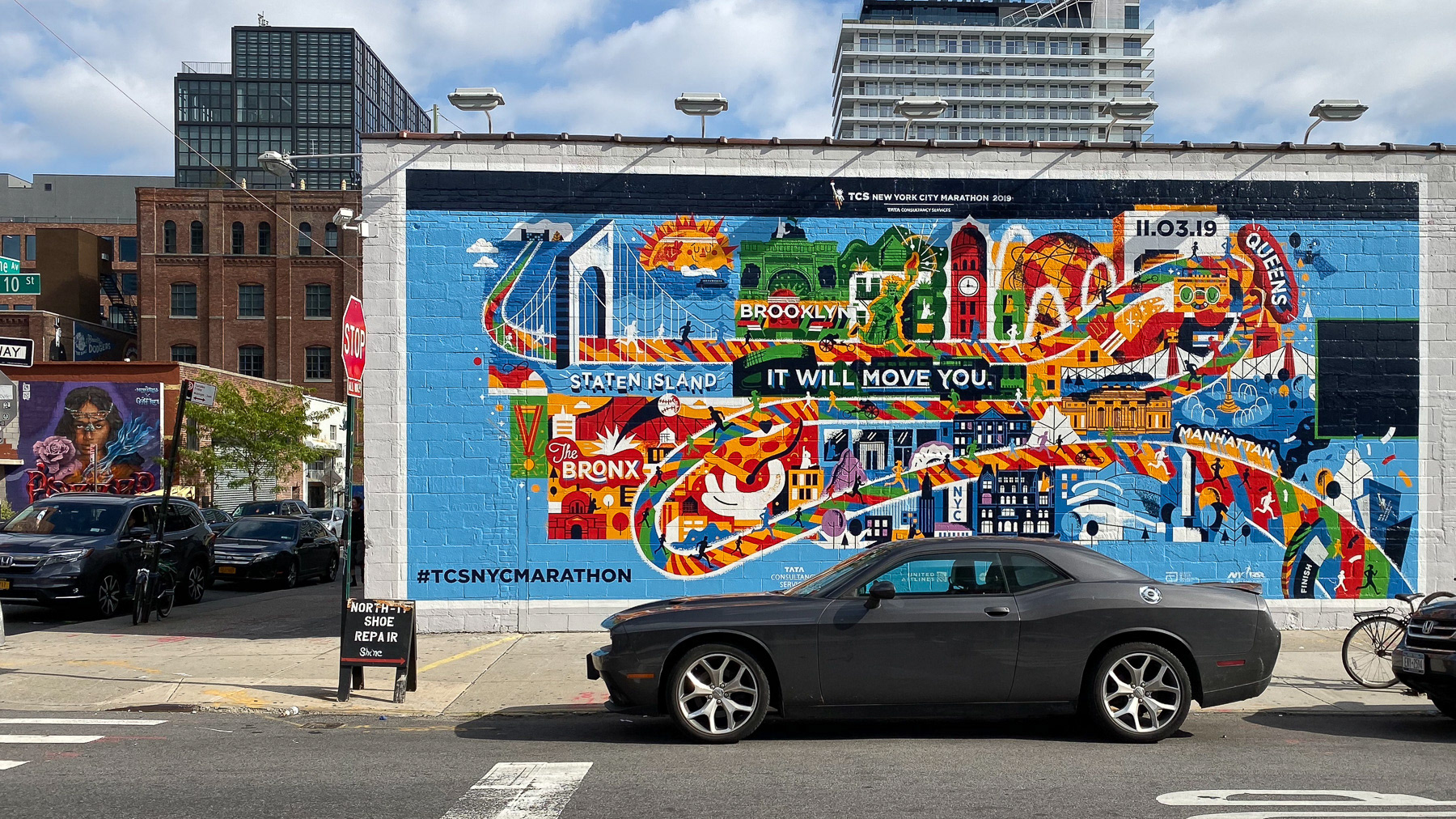 As part as the 2019 campaign the team commissioned Adam Koon to create a mural located in Williamsburg, Brooklyn and give passers by a preview of the liveliness the race brings out onto the streets of New York City every November.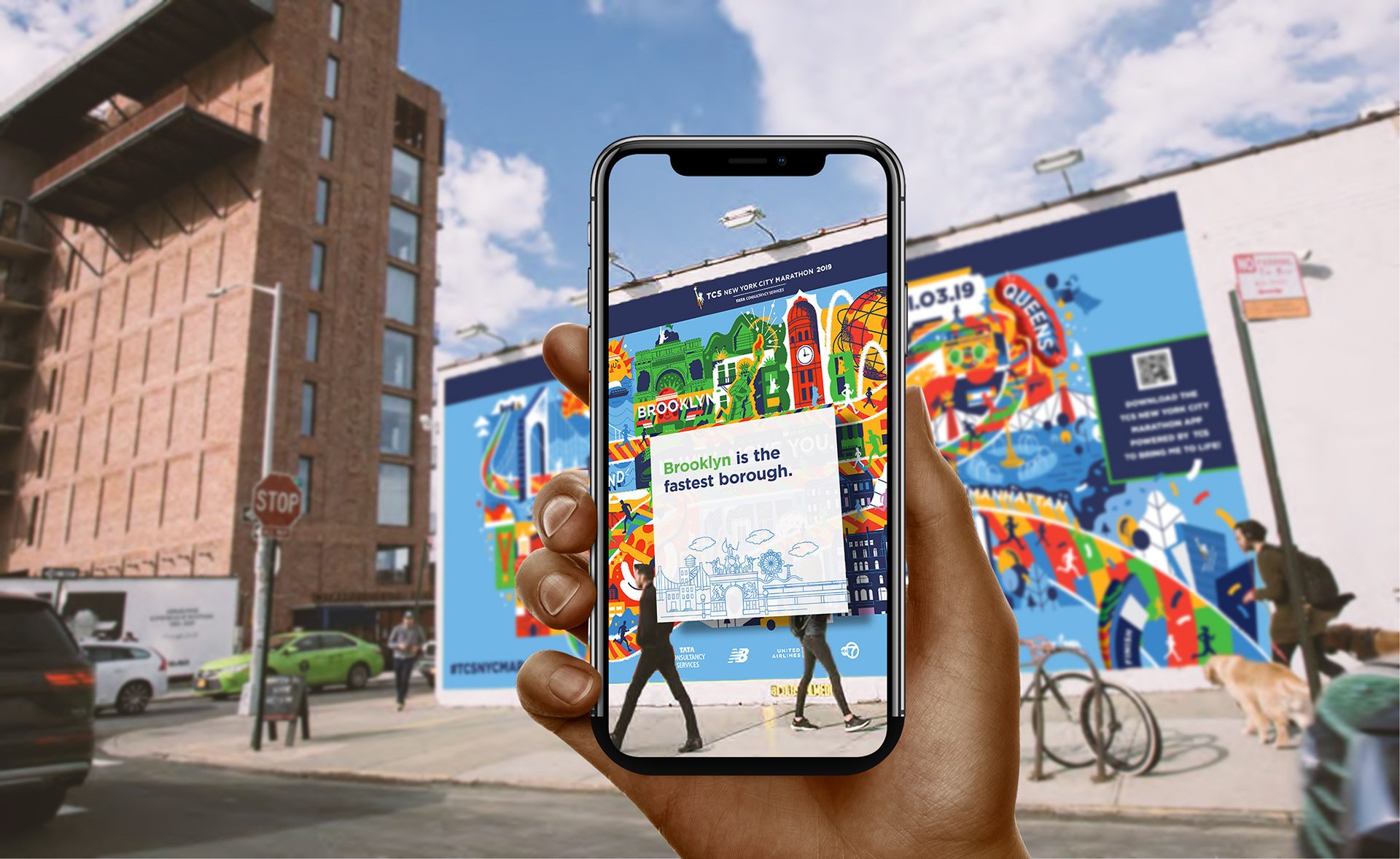 This mural makes use of augmented reality (AR) features to give visitors a deeper look into the race —or at least, some fun facts and quick stats about it.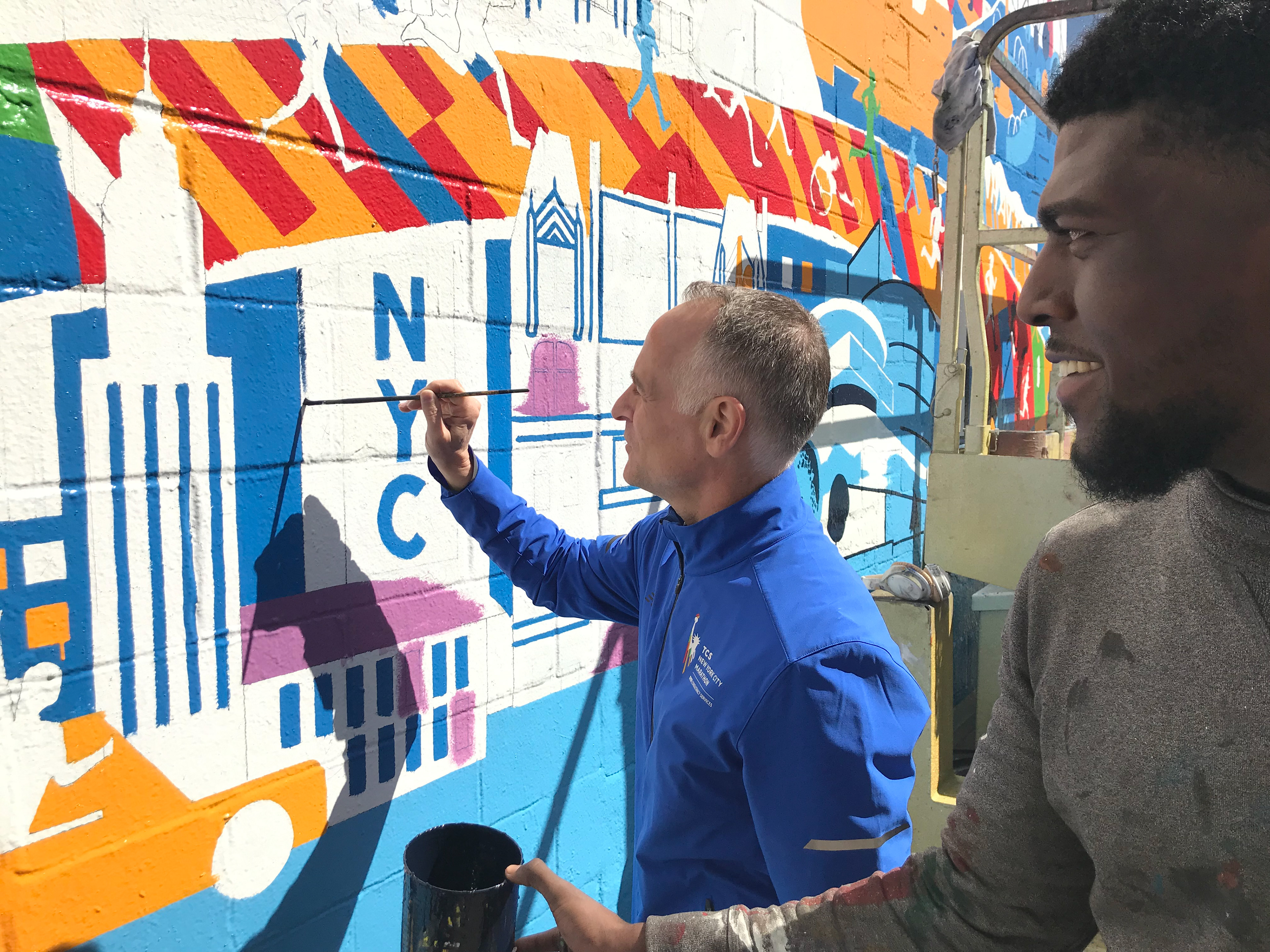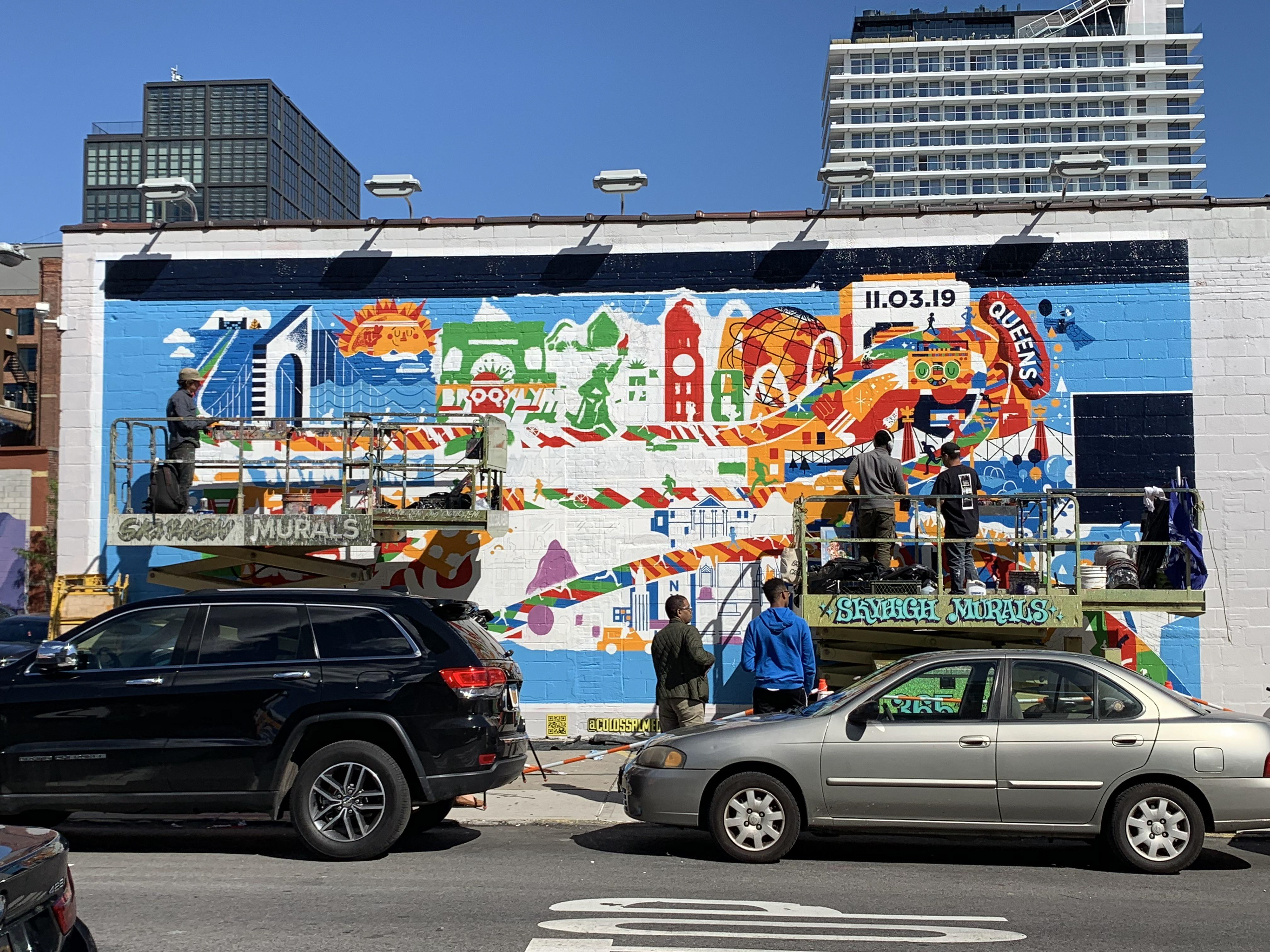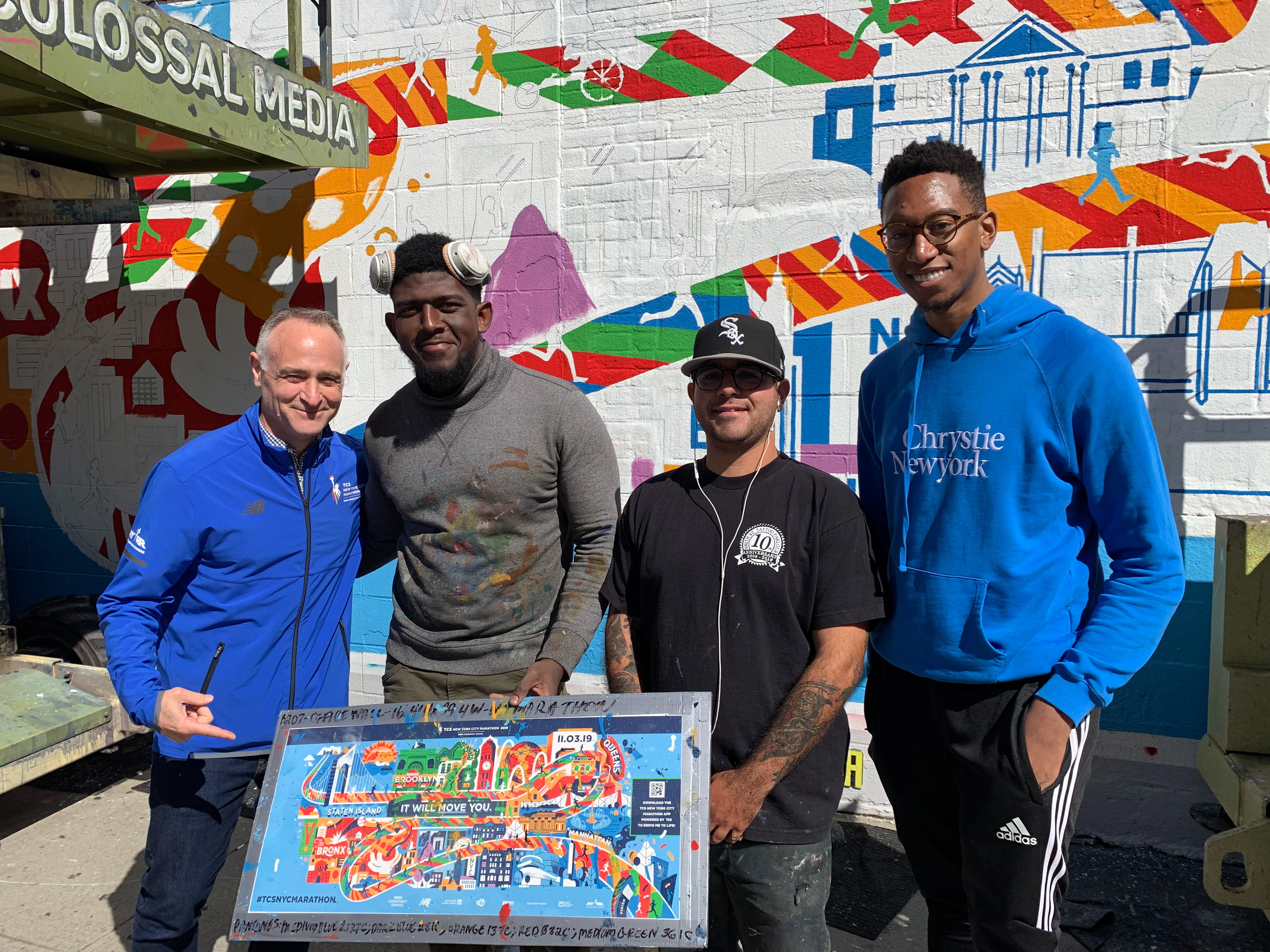 I scouted and art directed the artist, advocated for and managed the design of the augmented reality component and worked closely with the marketing, creative and IT teams as well as the CEO to bring the project to completion.
The mural's execution was done by Colossal Media, as well as the production of the video above.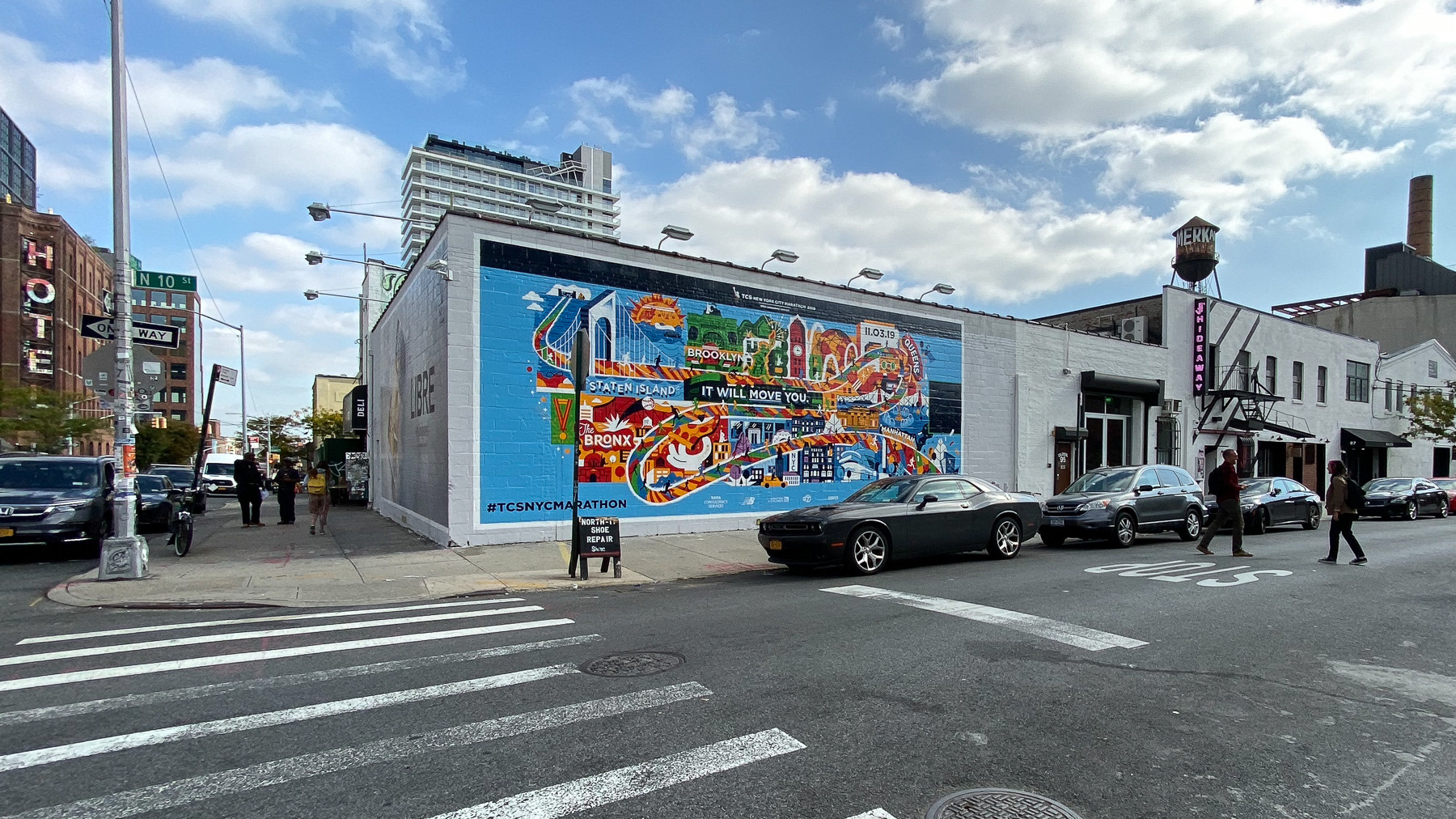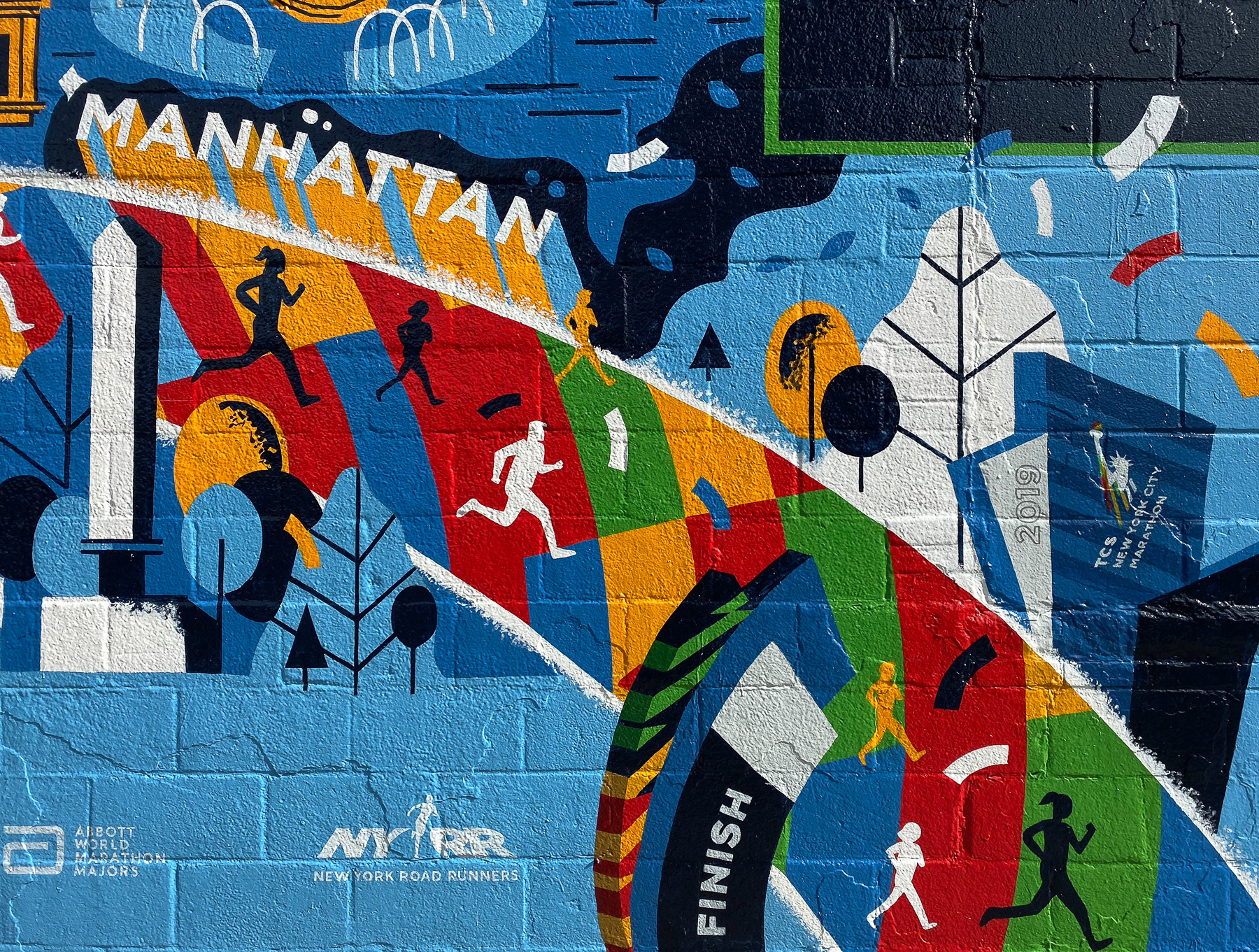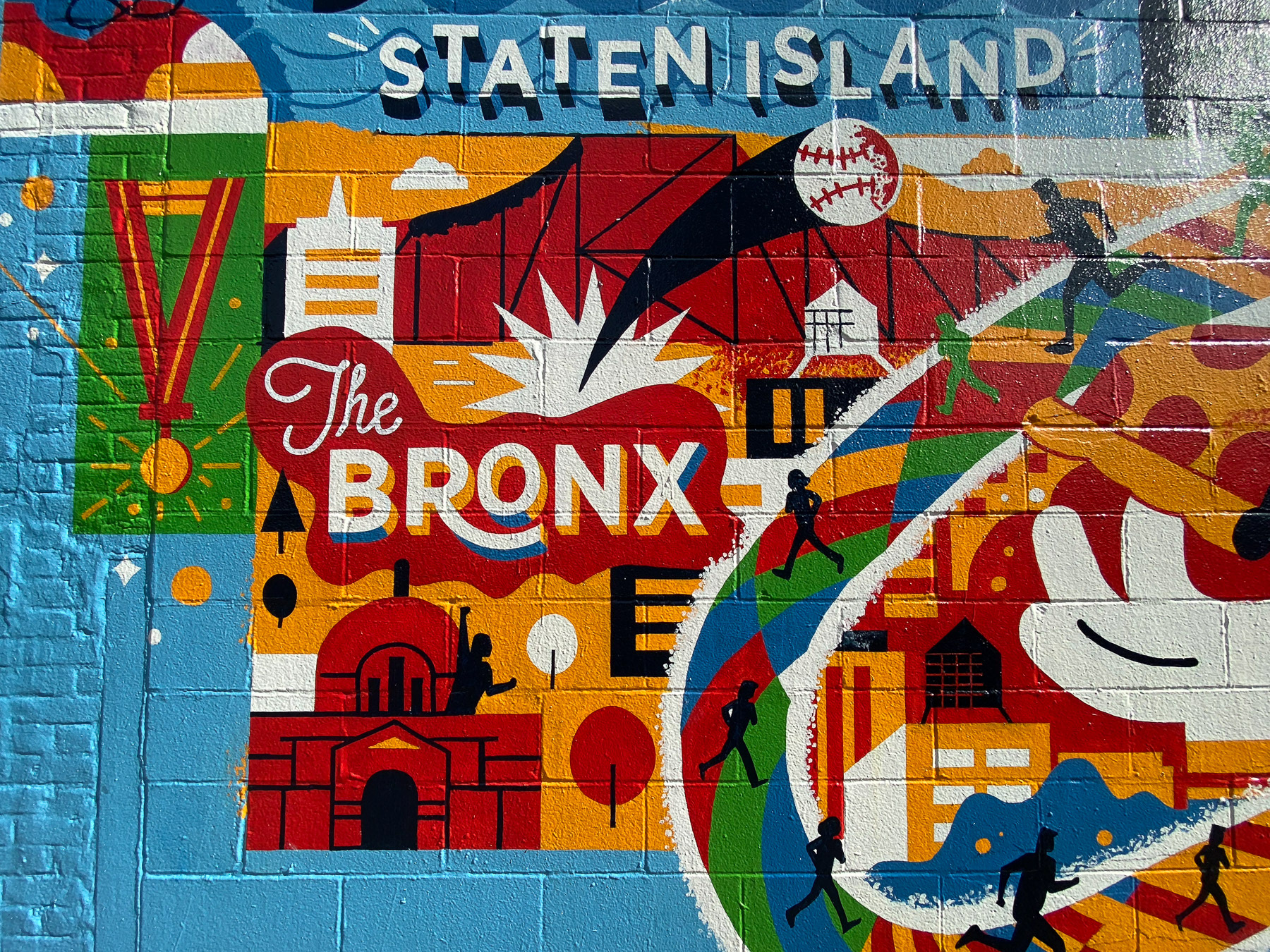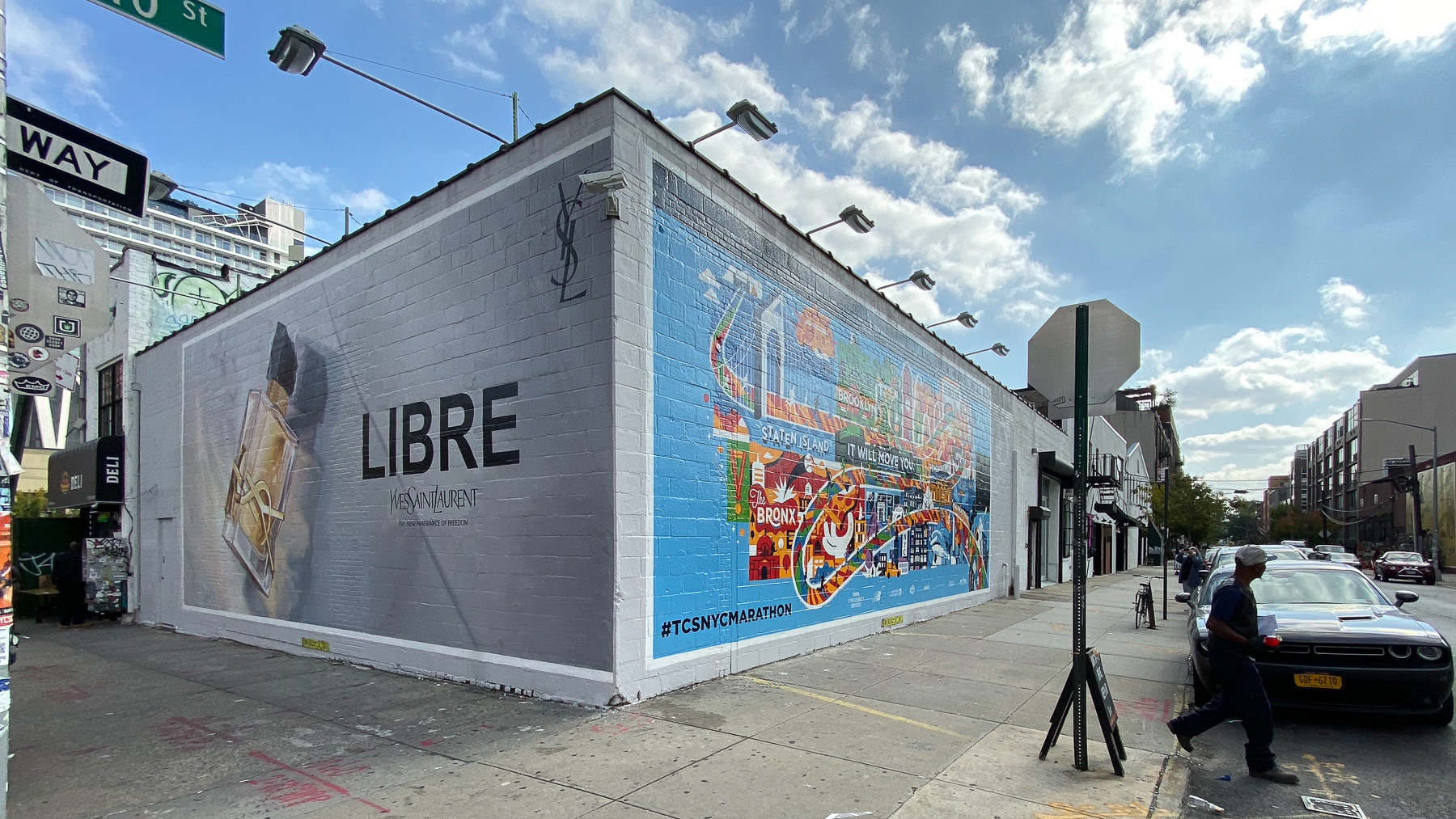 D
esigned by 
Adam Koon
, the work depicts NYC's life through local landmarks and other symbols of the city.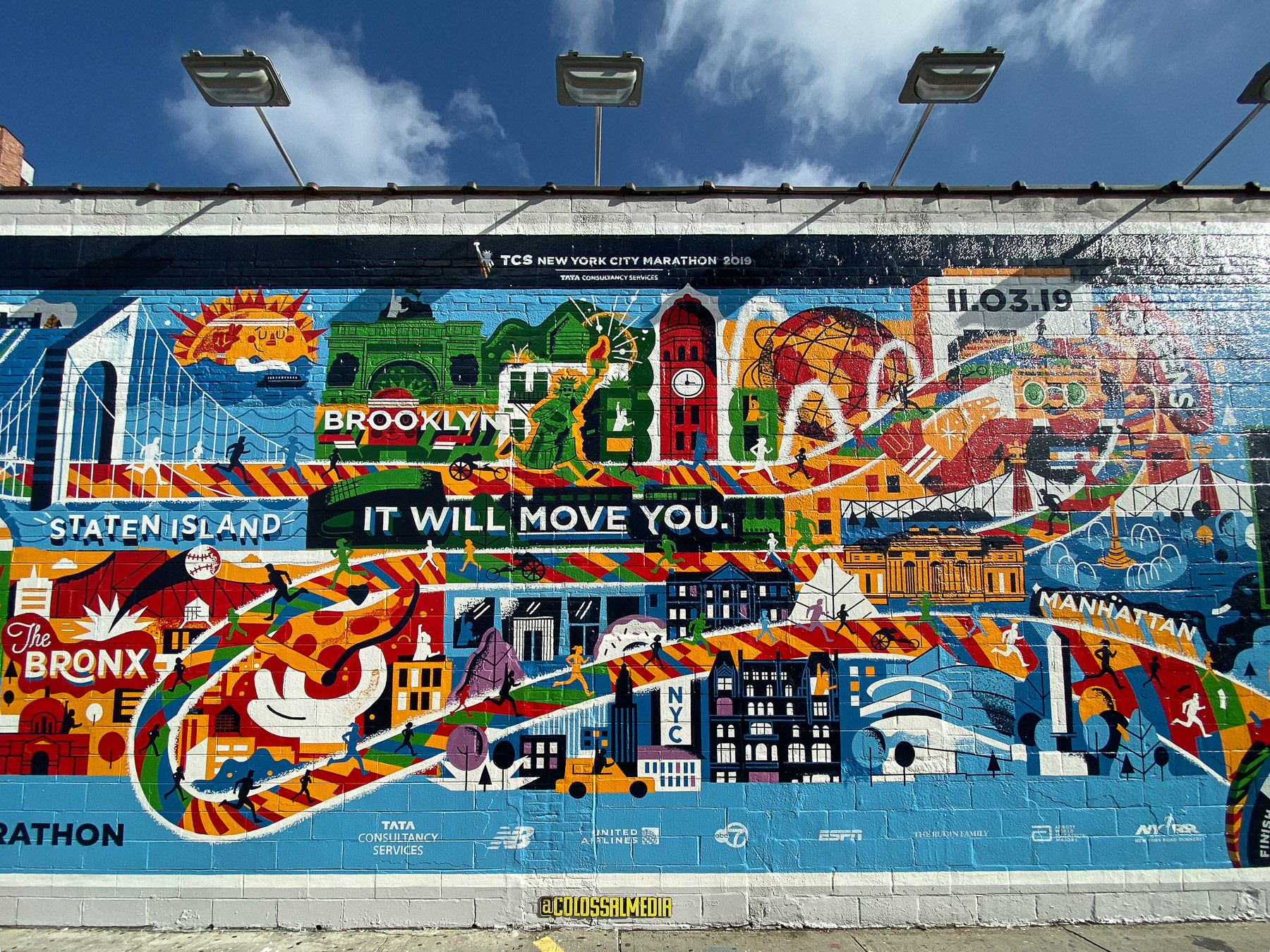 We also used Adam's artwork for the Marathon's program tear-out gatefold cover, as a keepsake for the 53,000 2019 finishers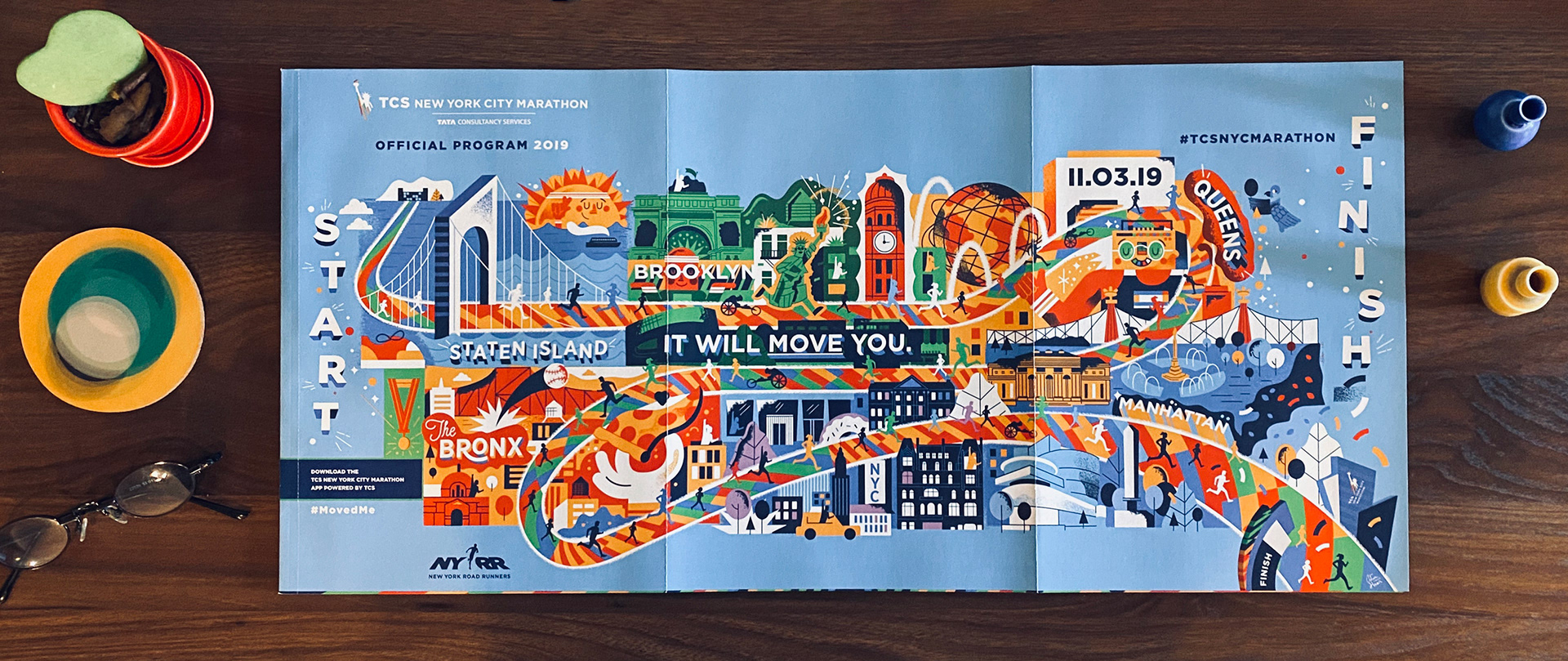 2018 Socia

l Media Countdown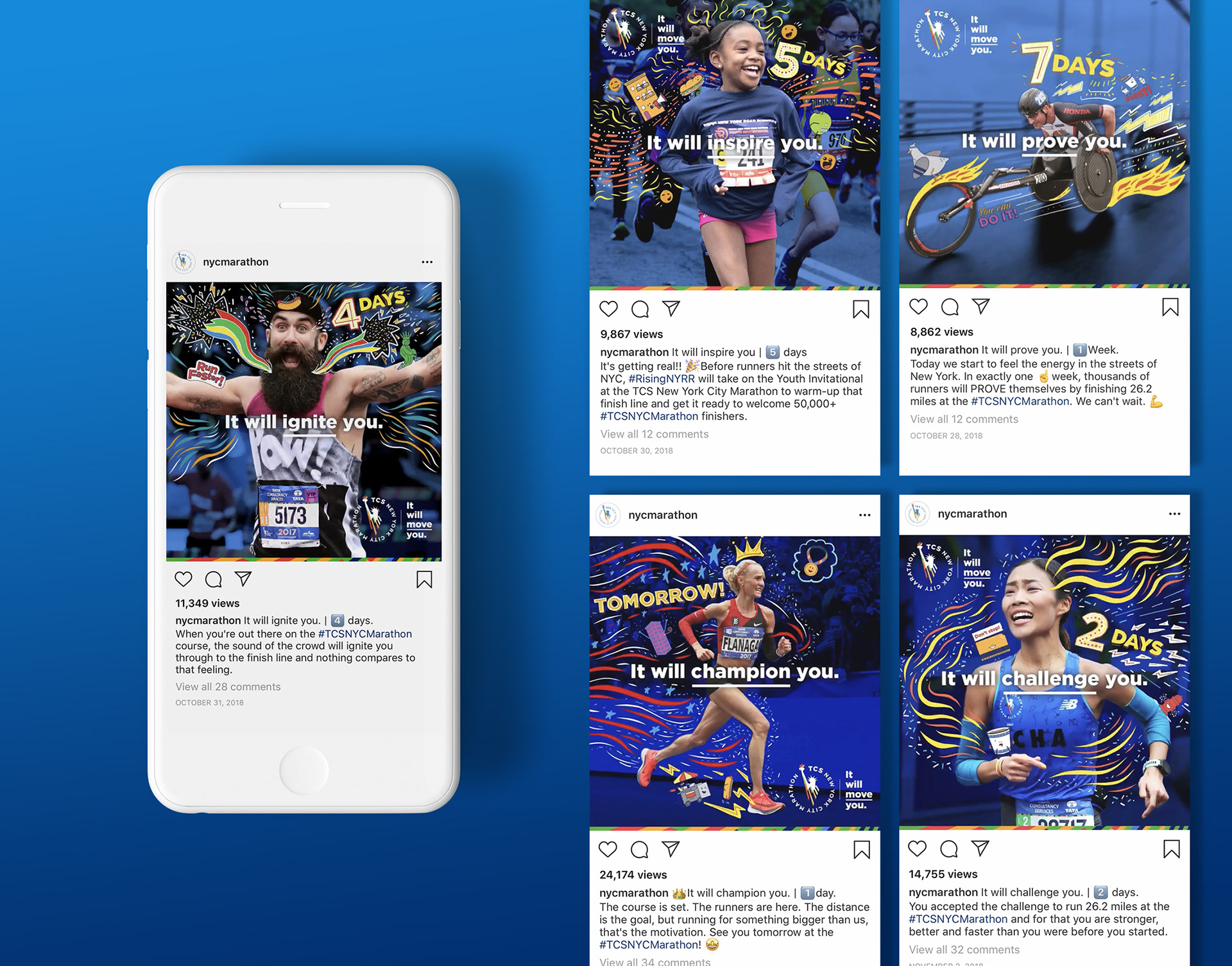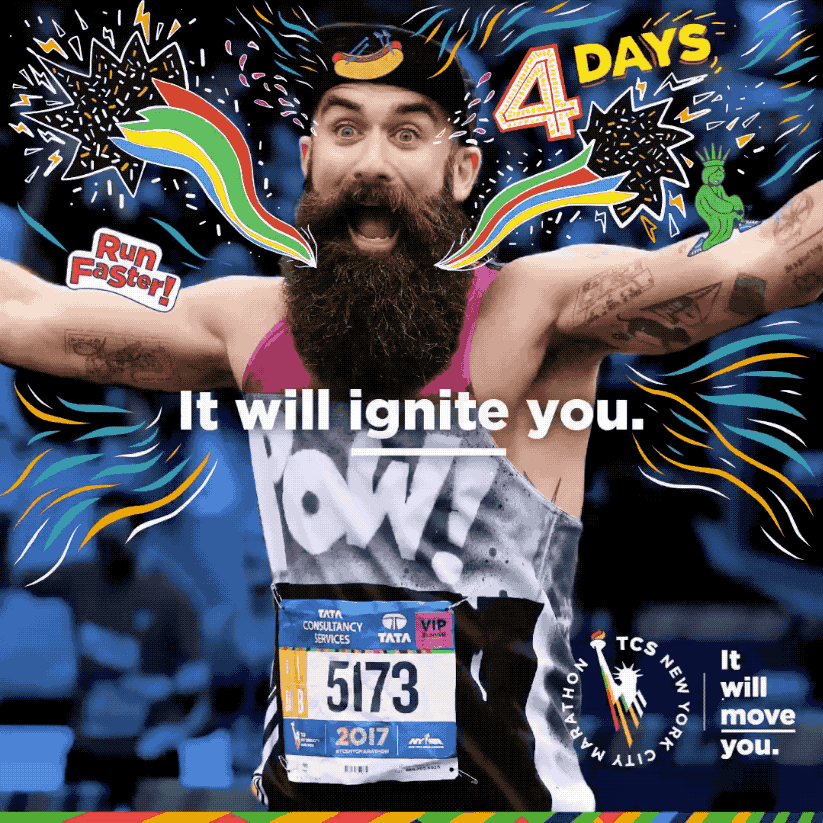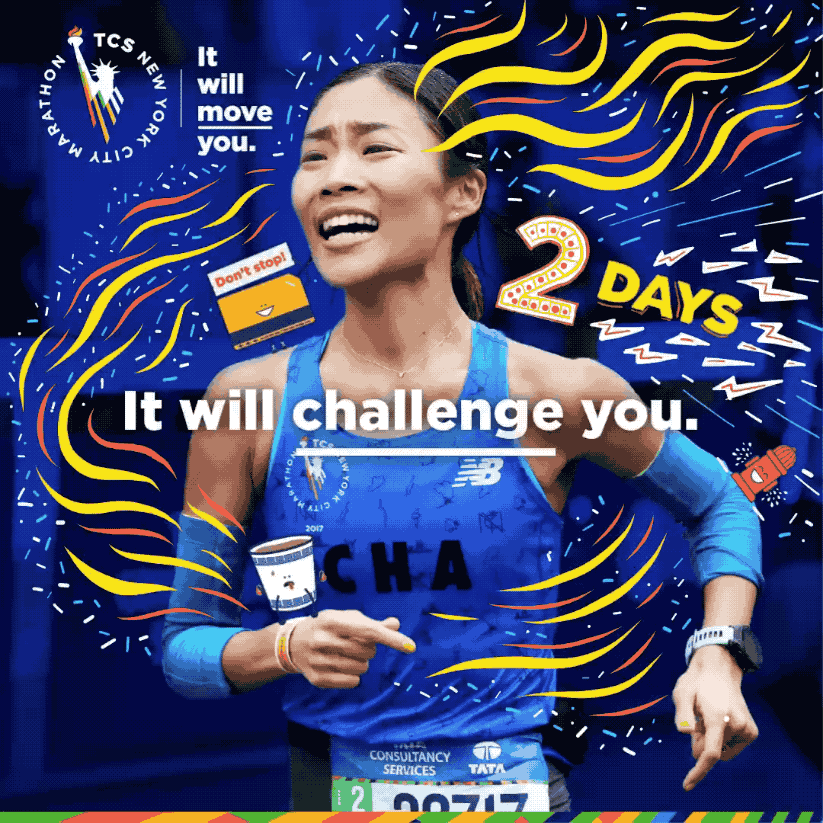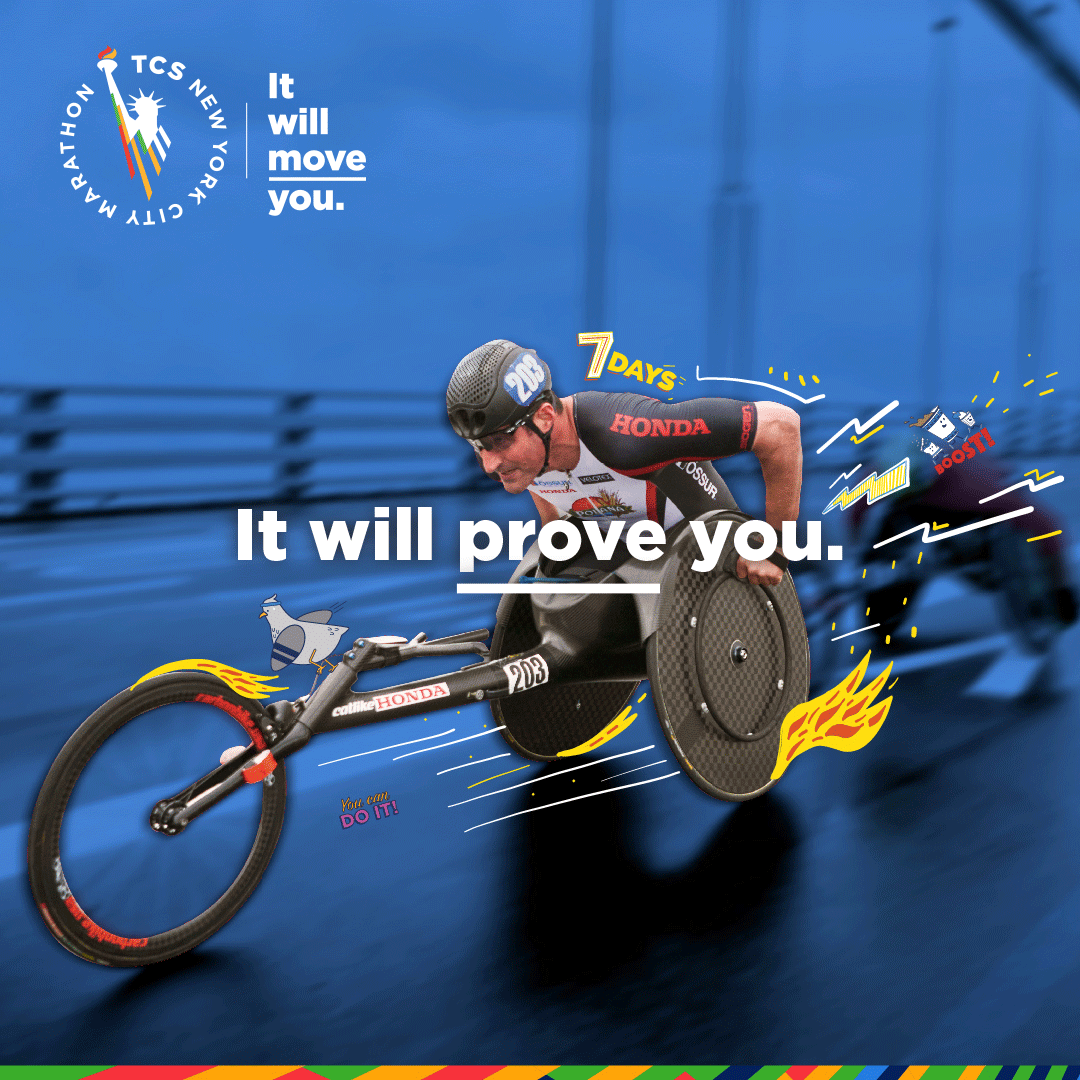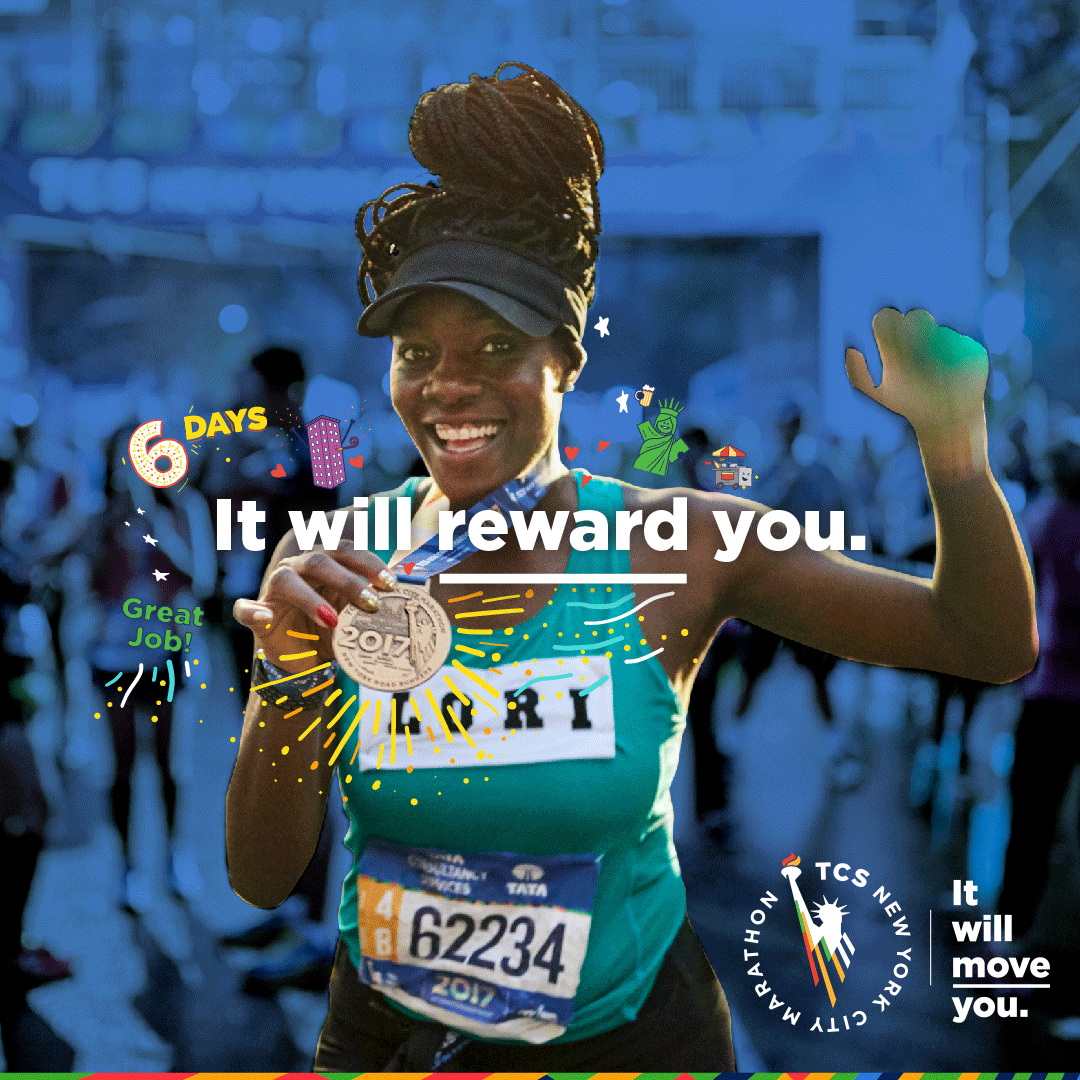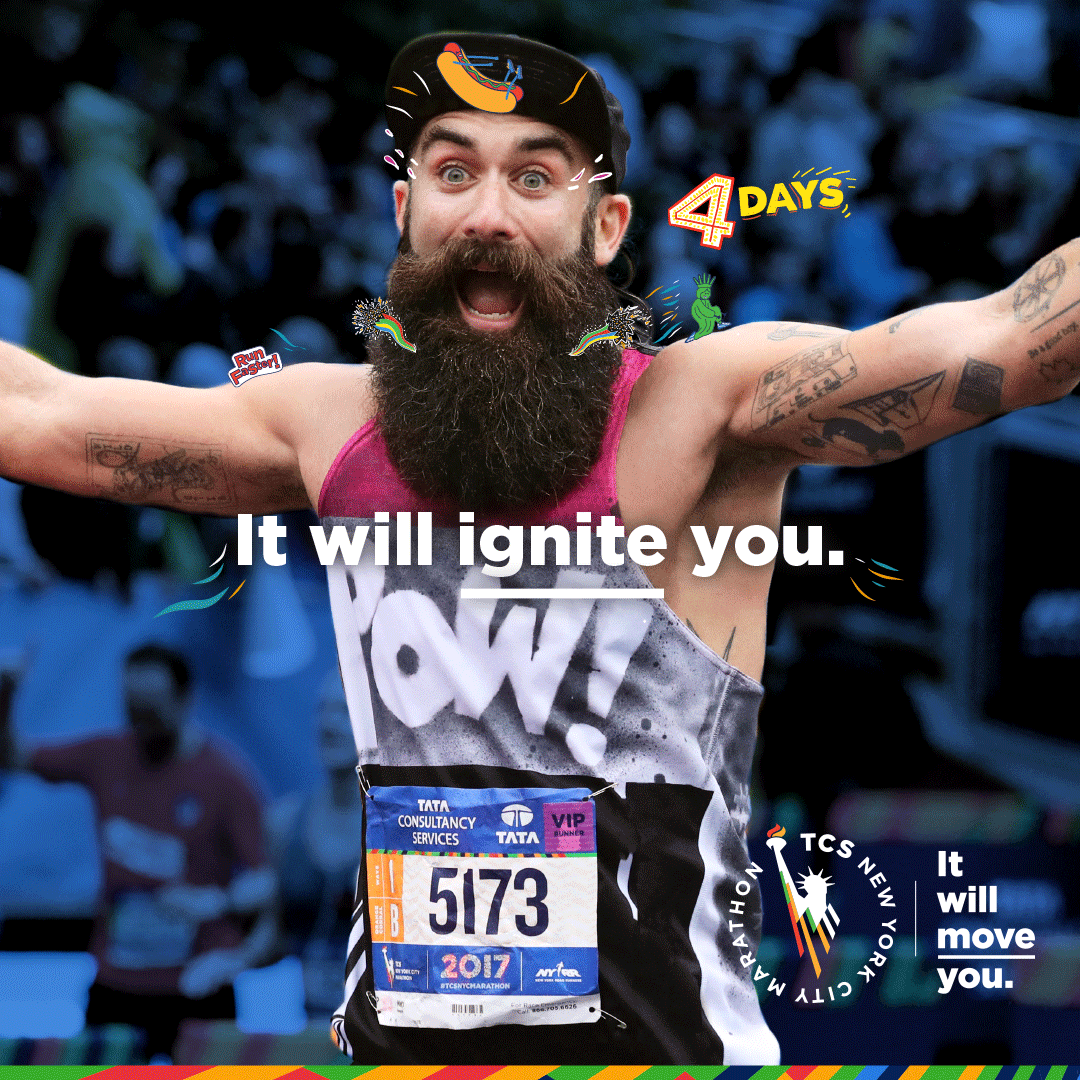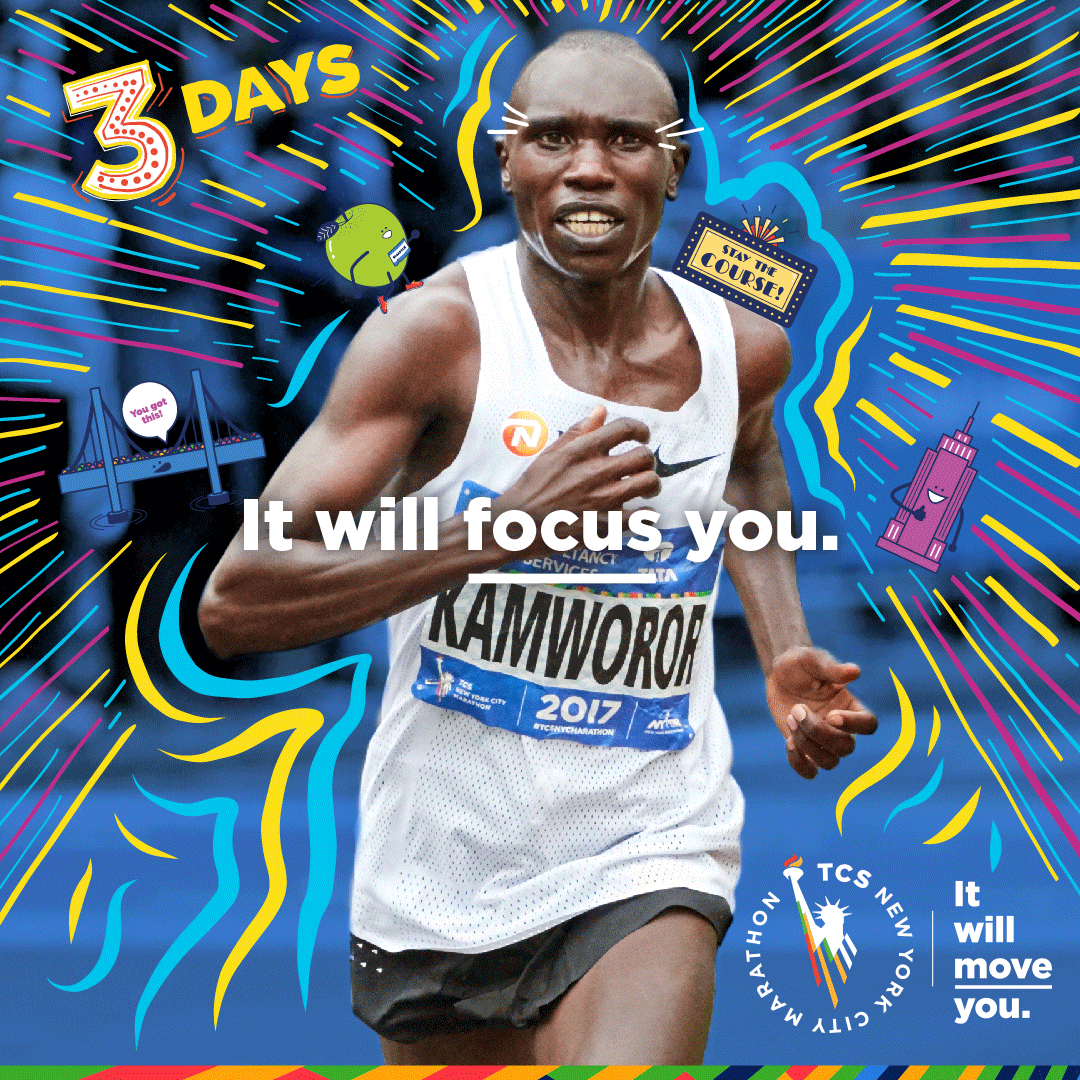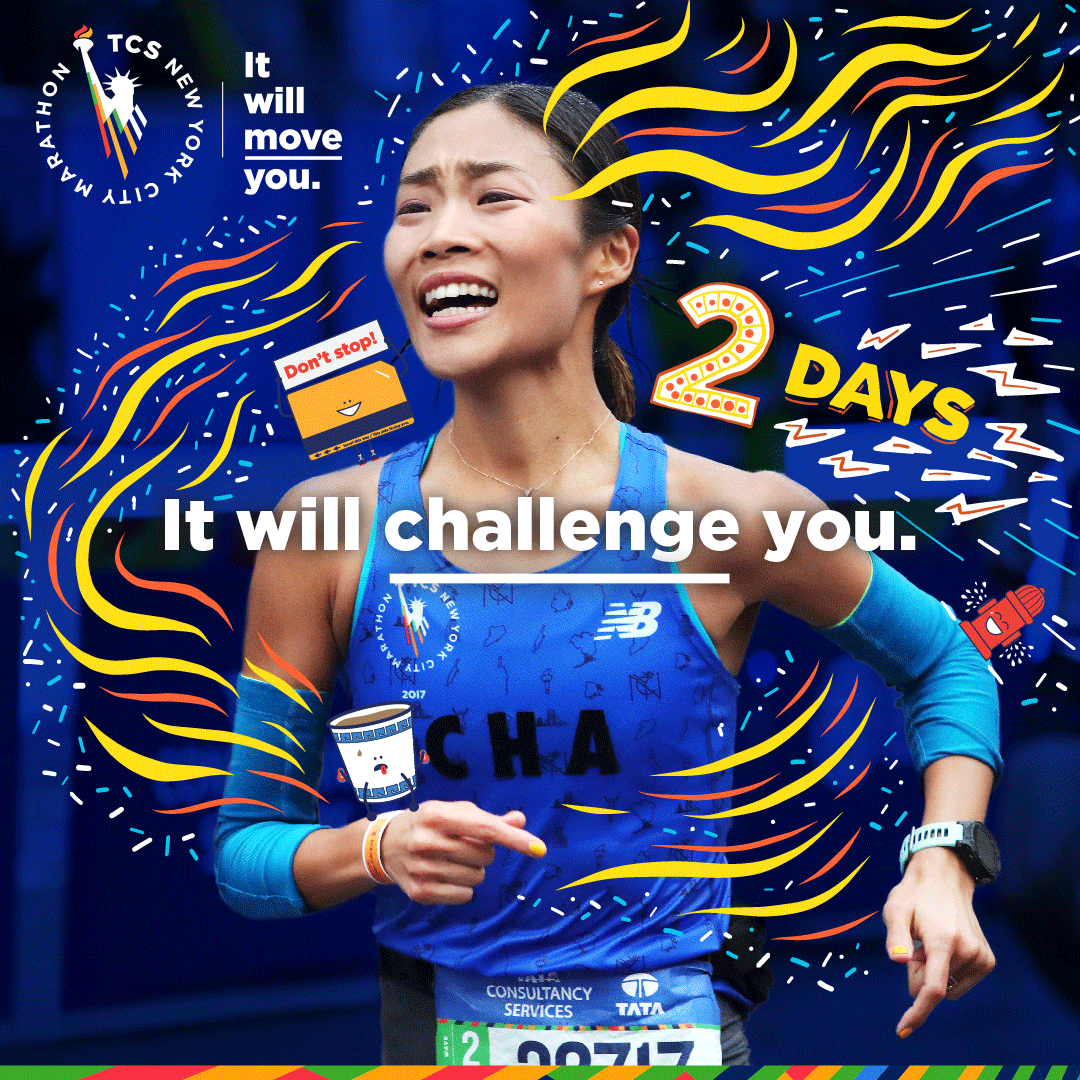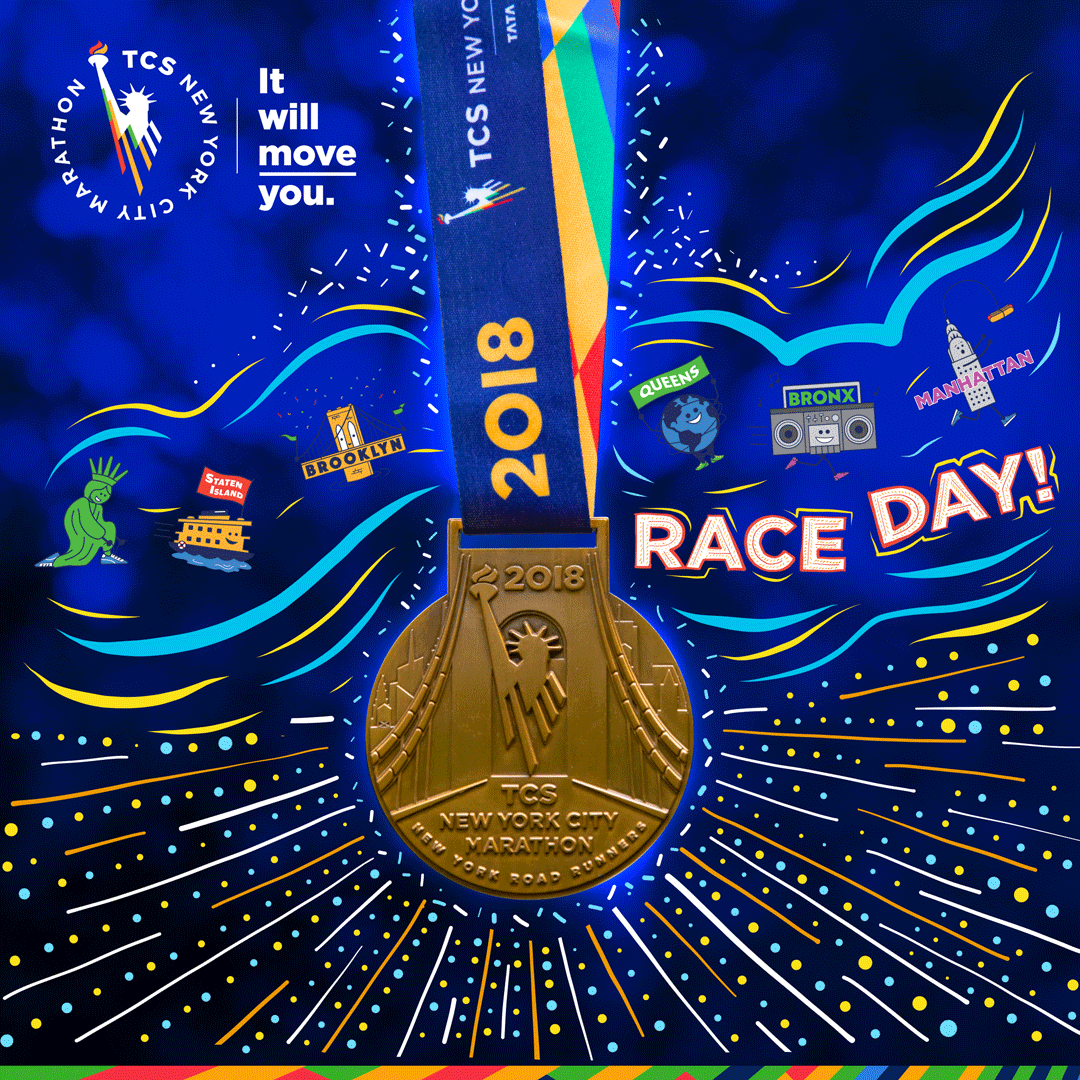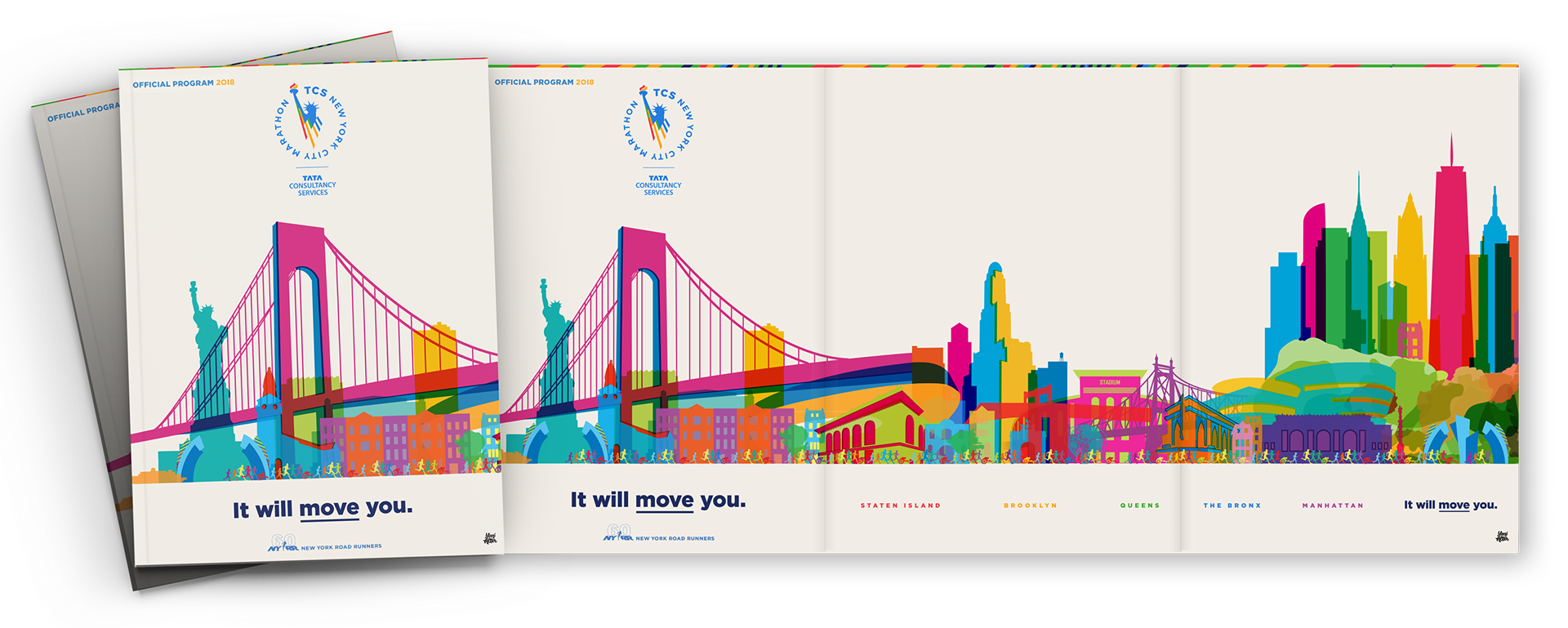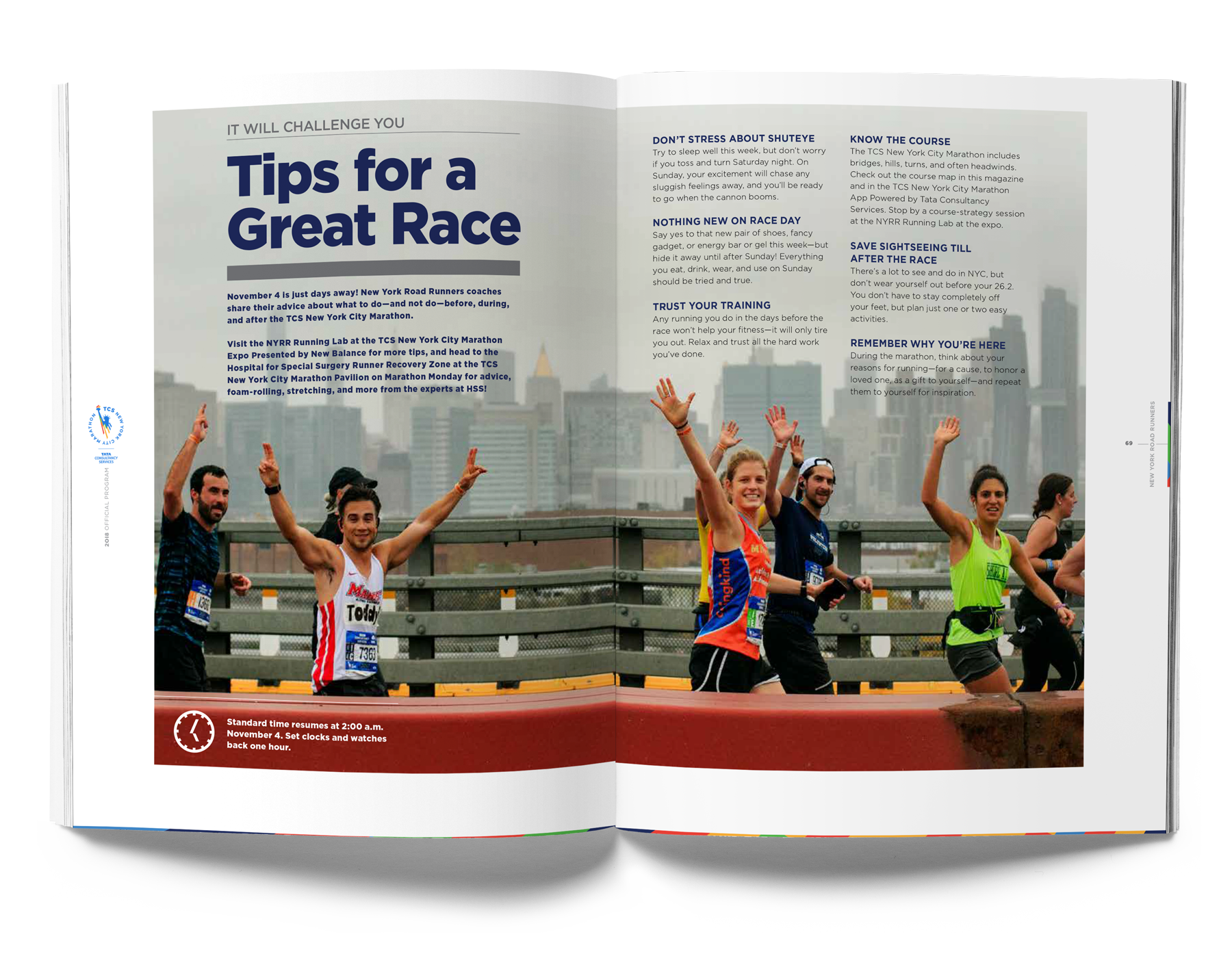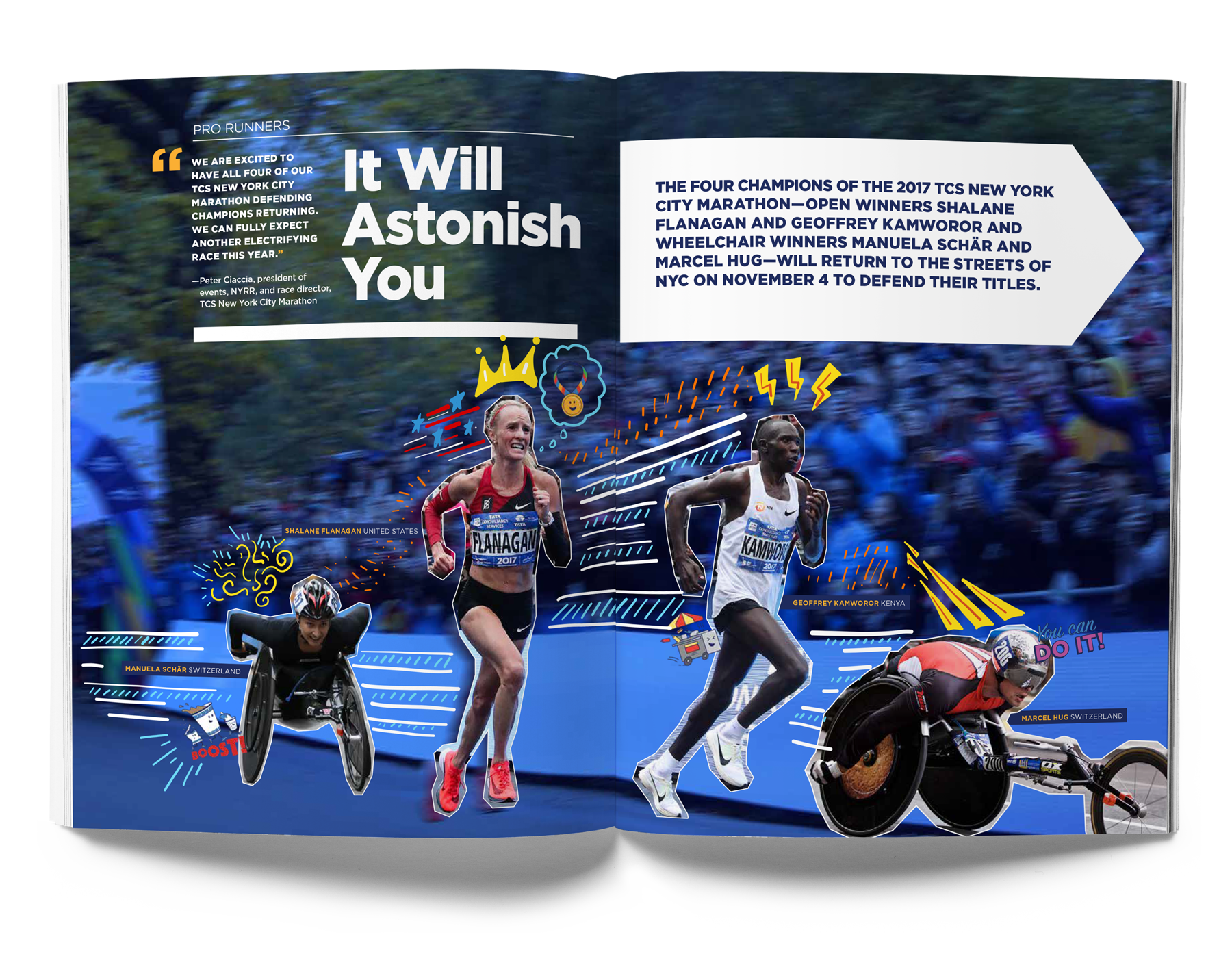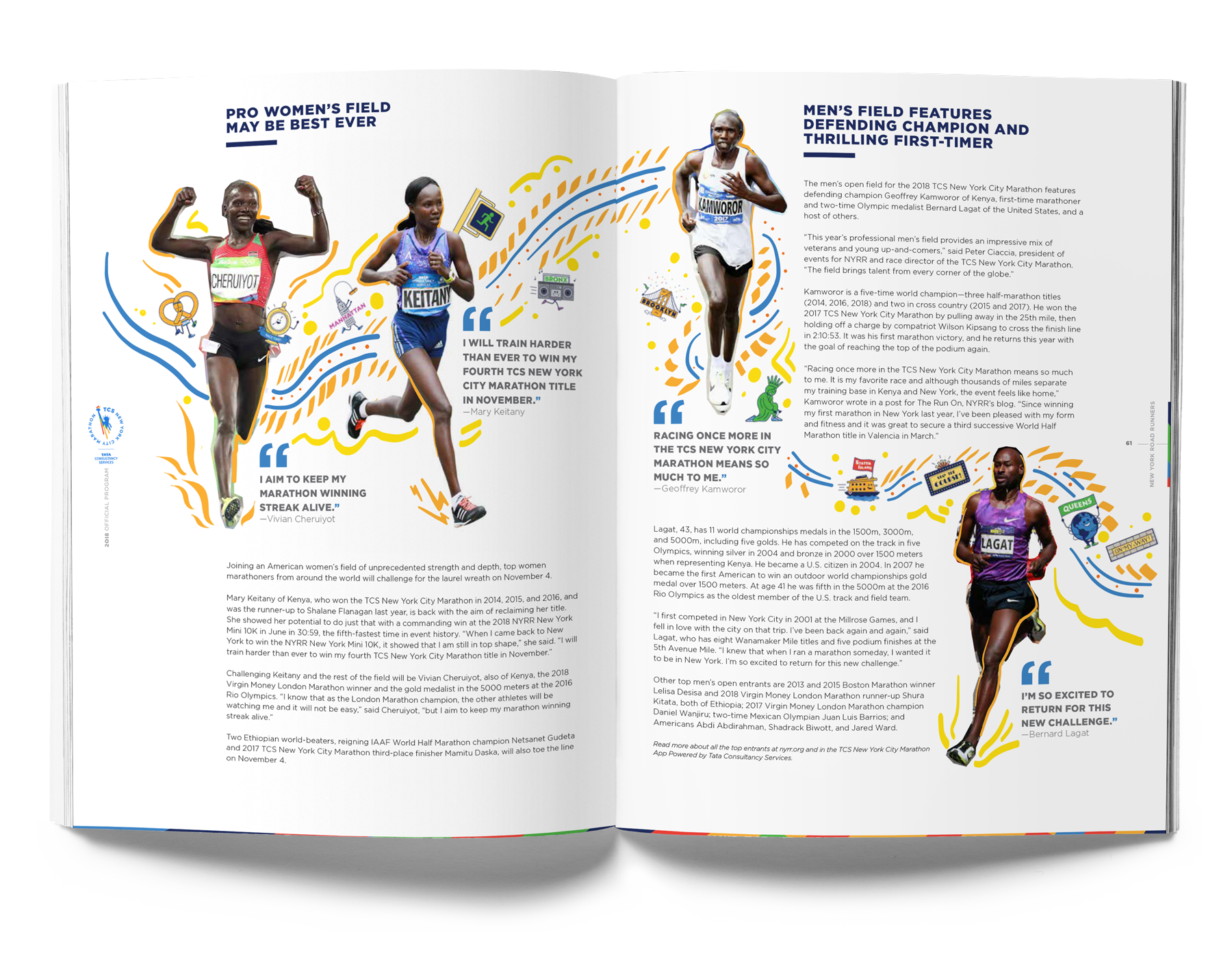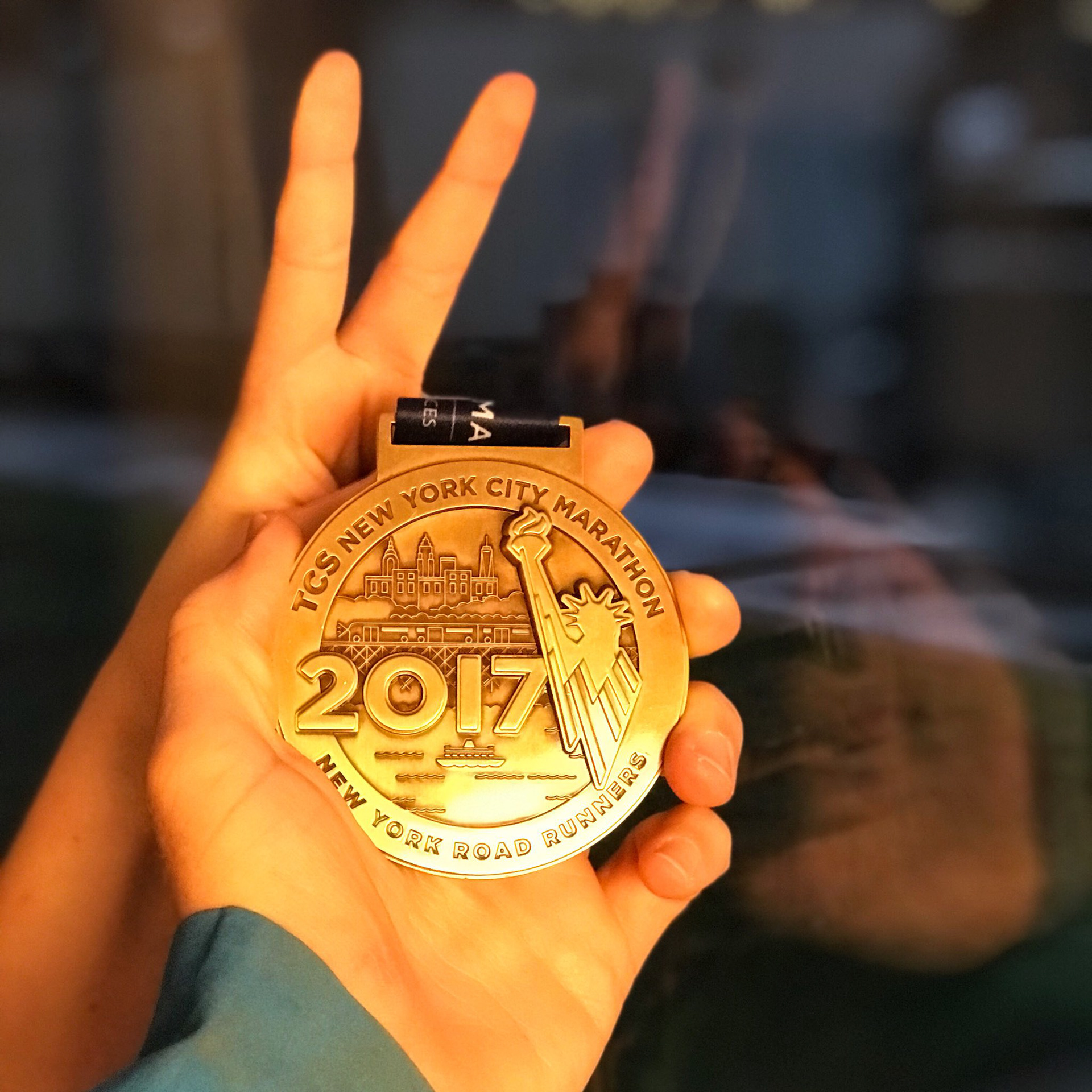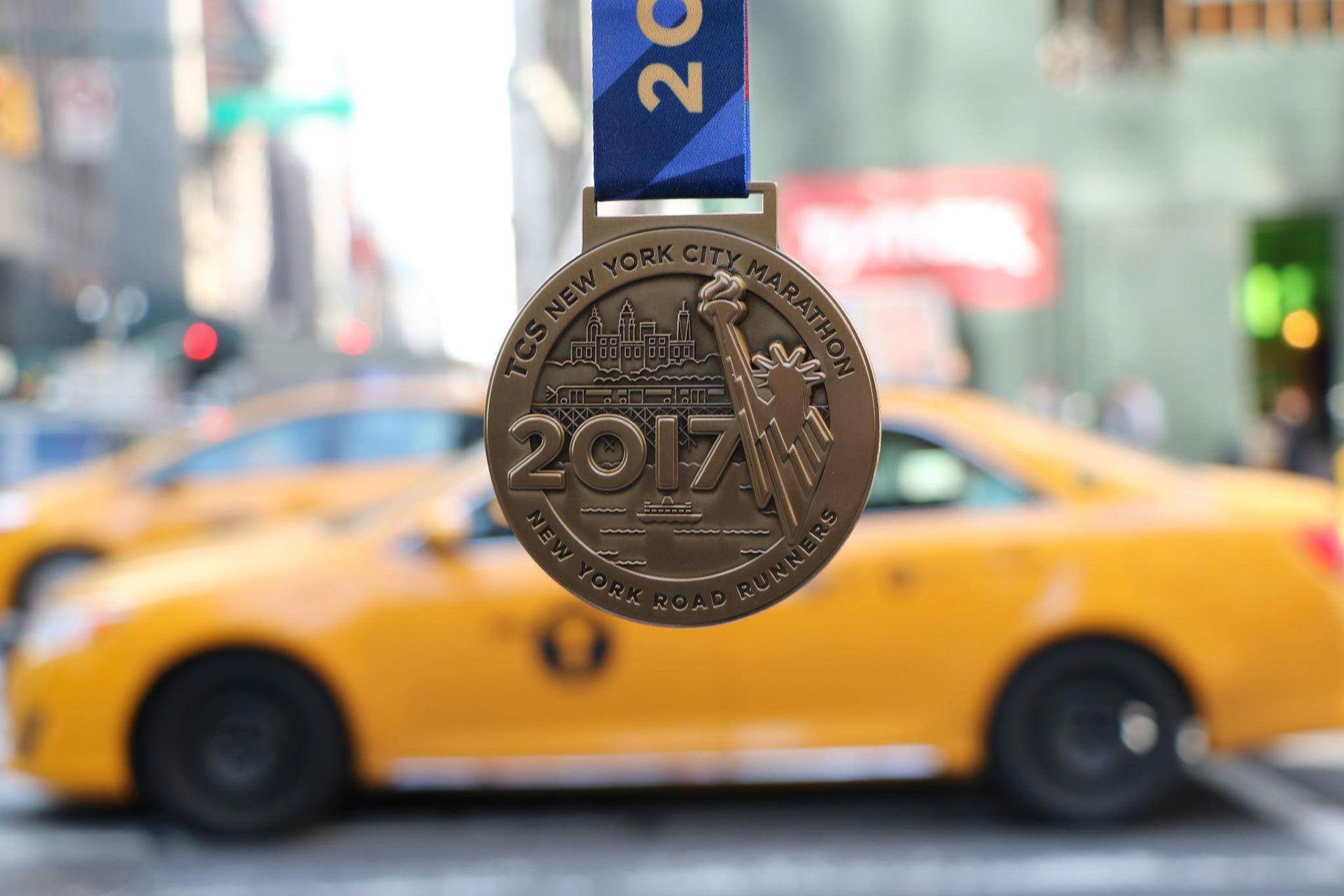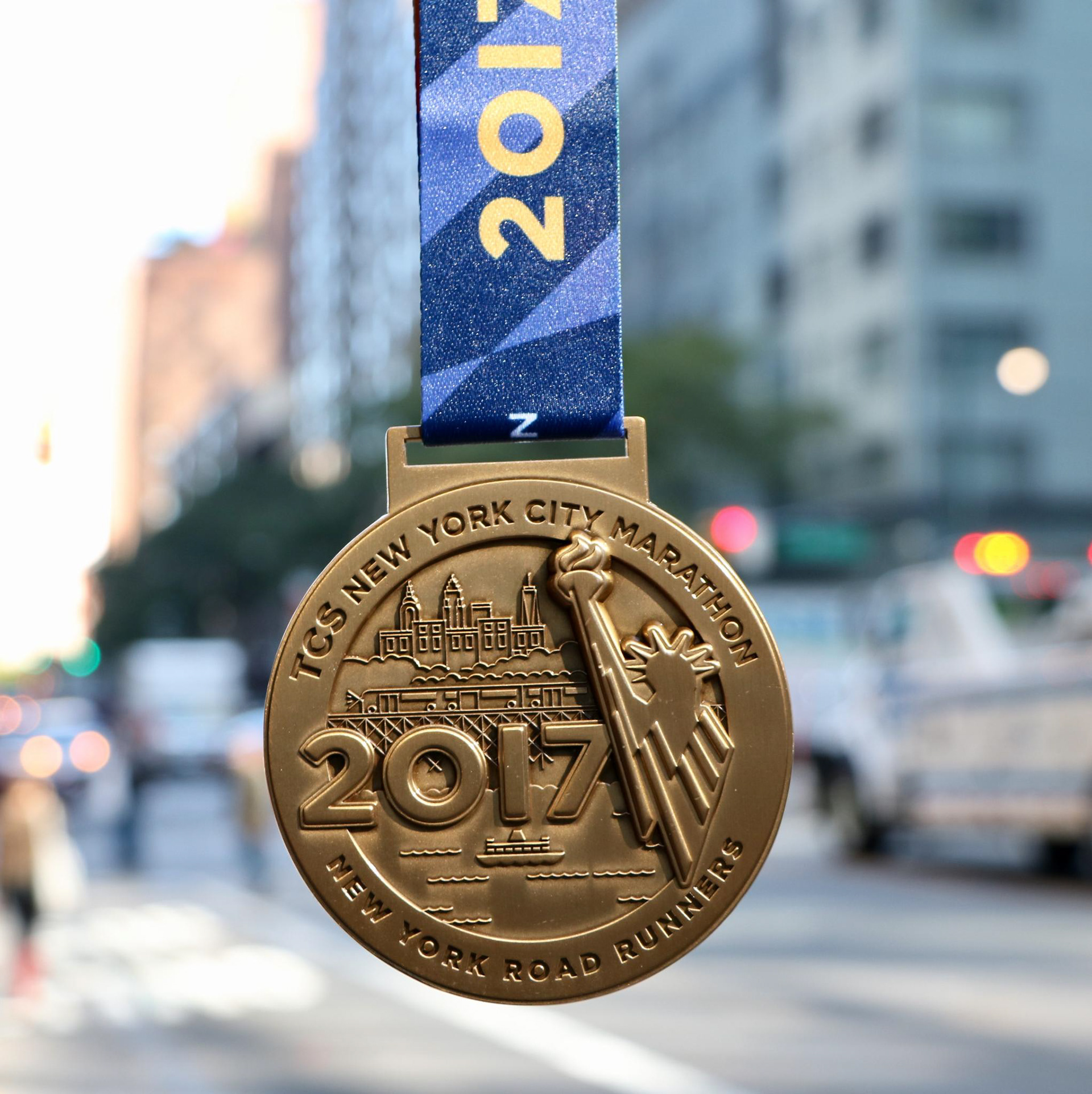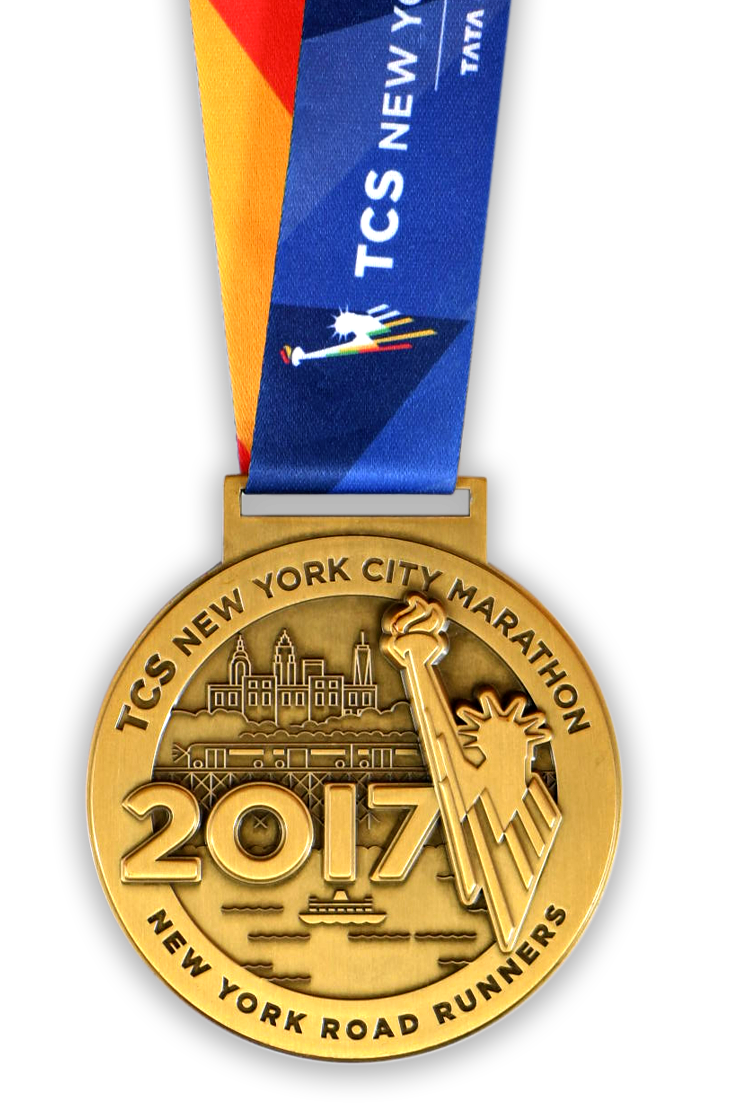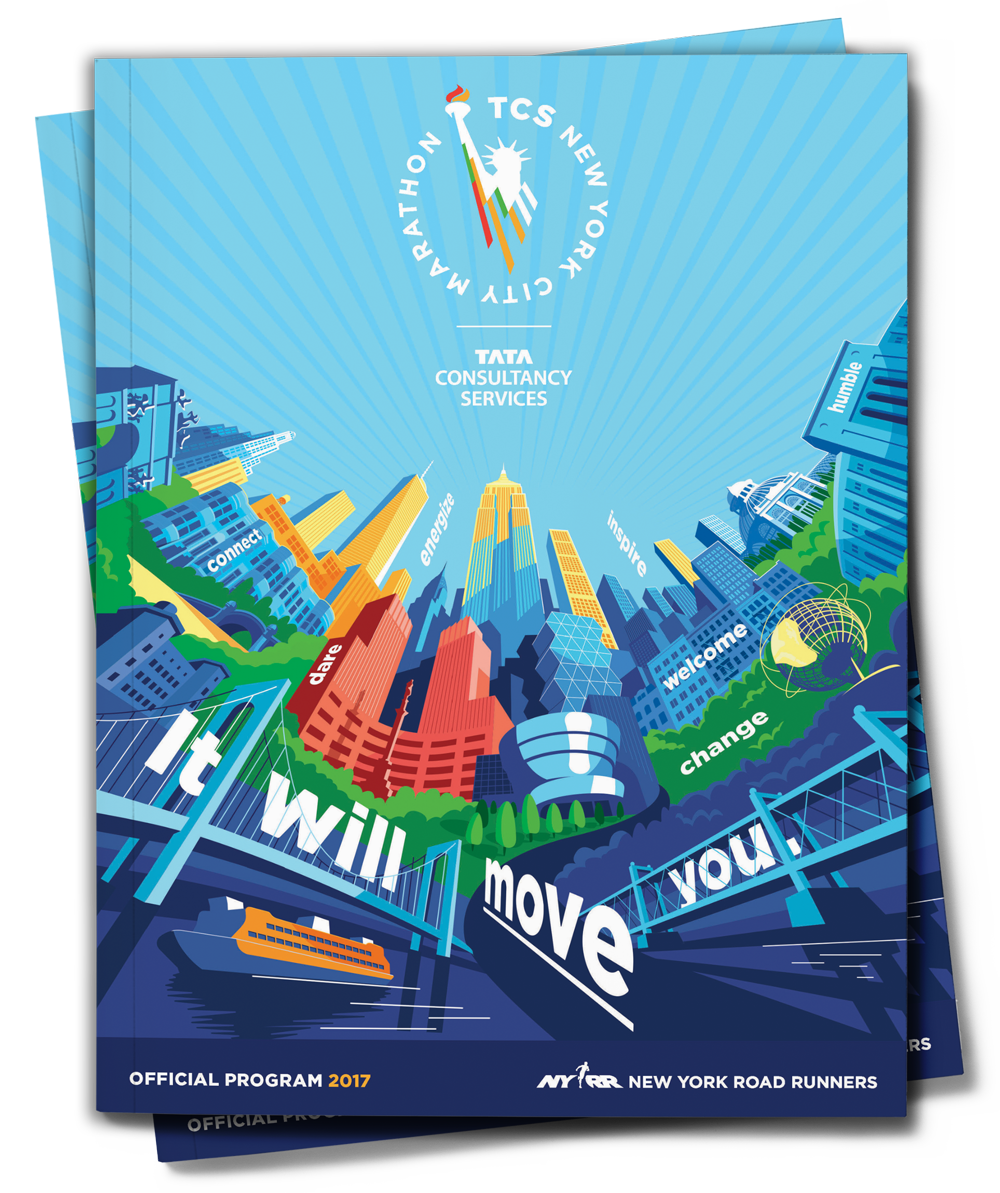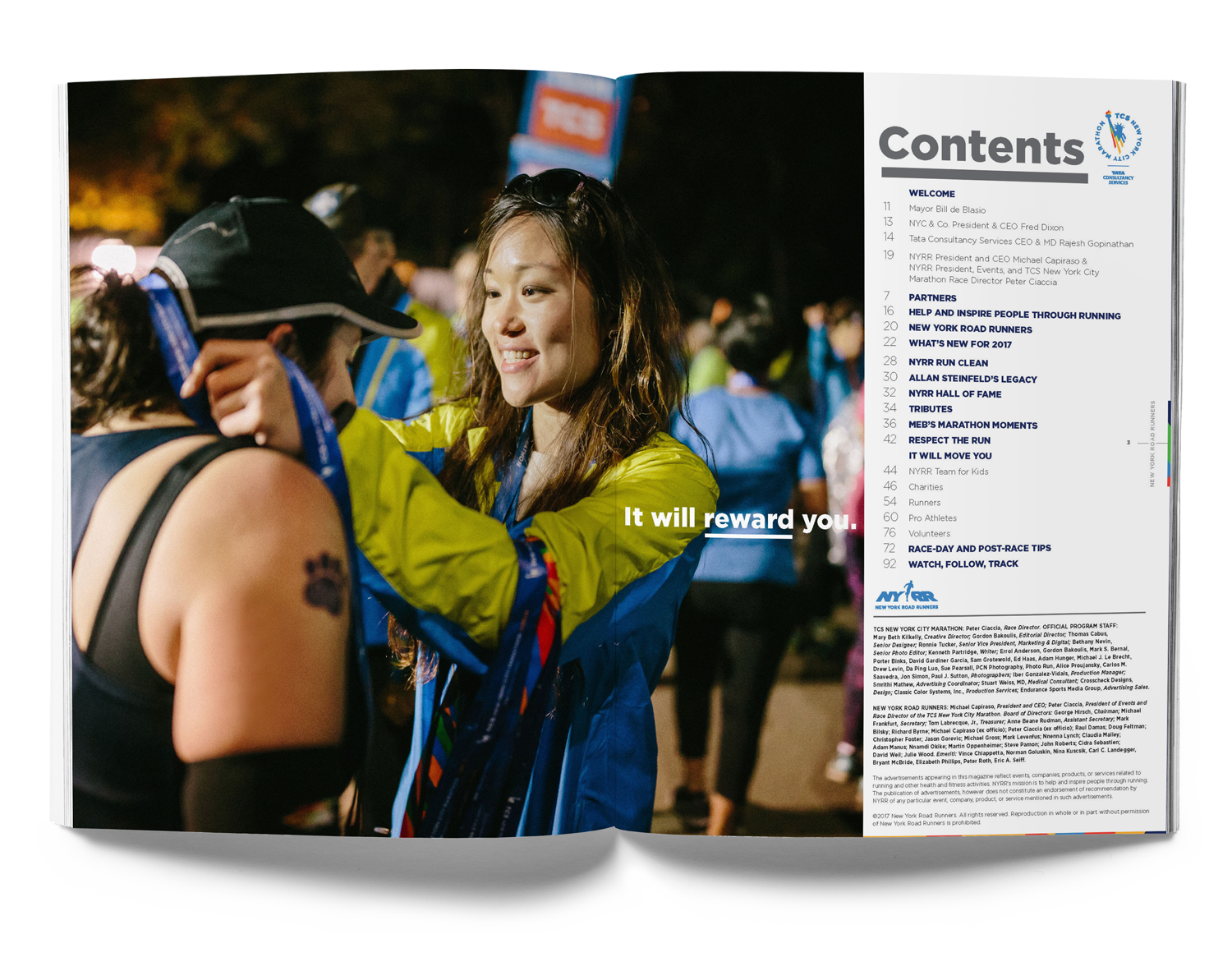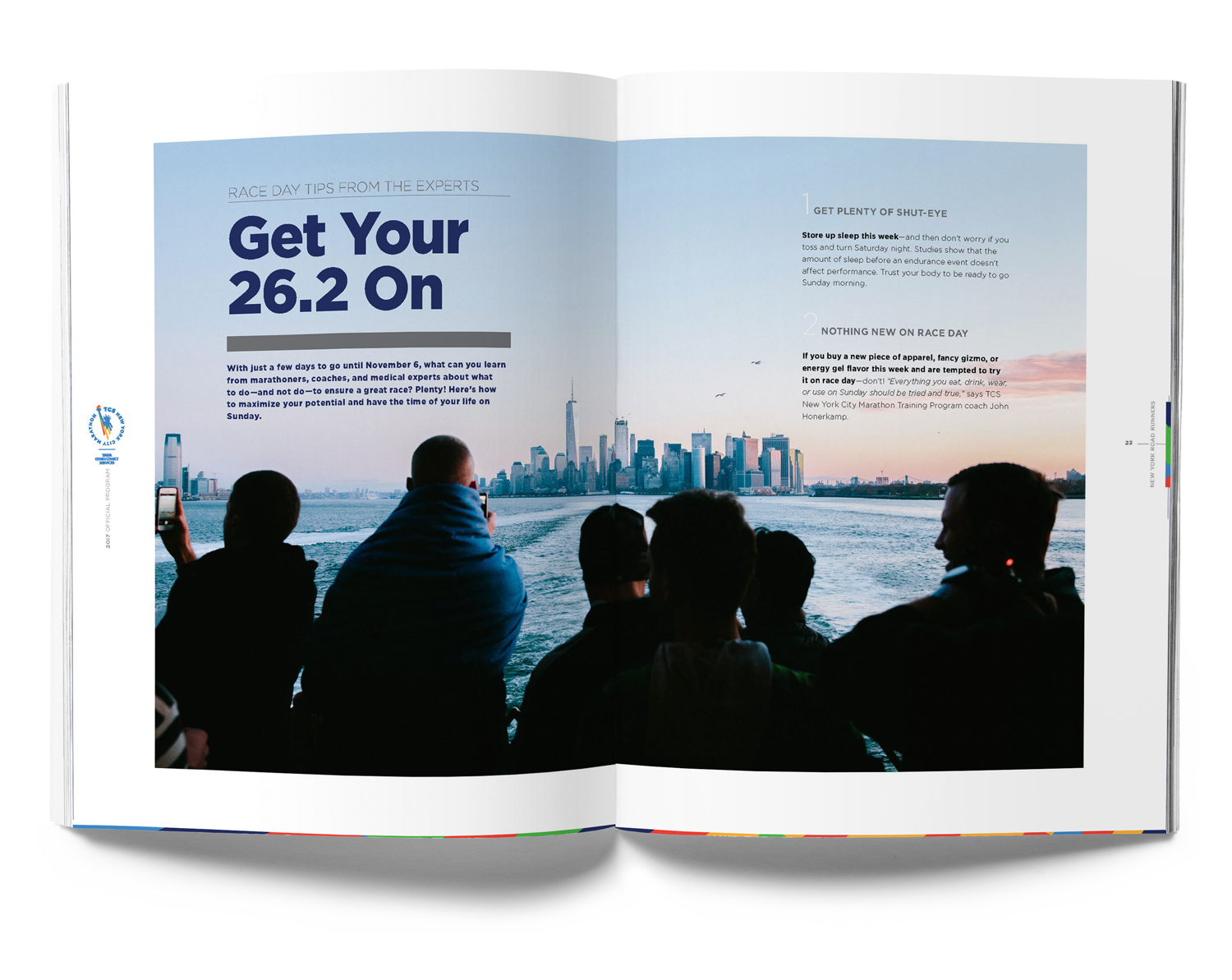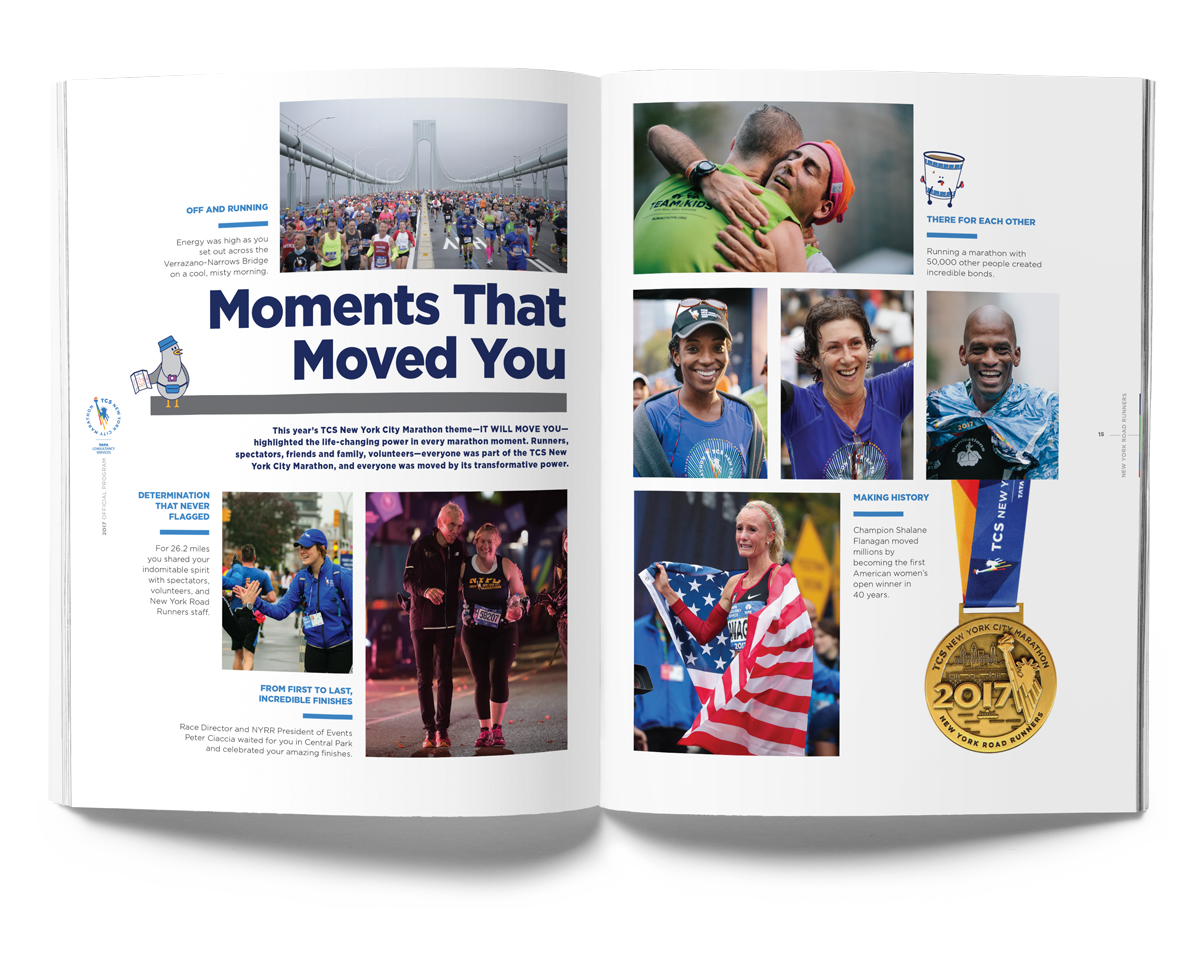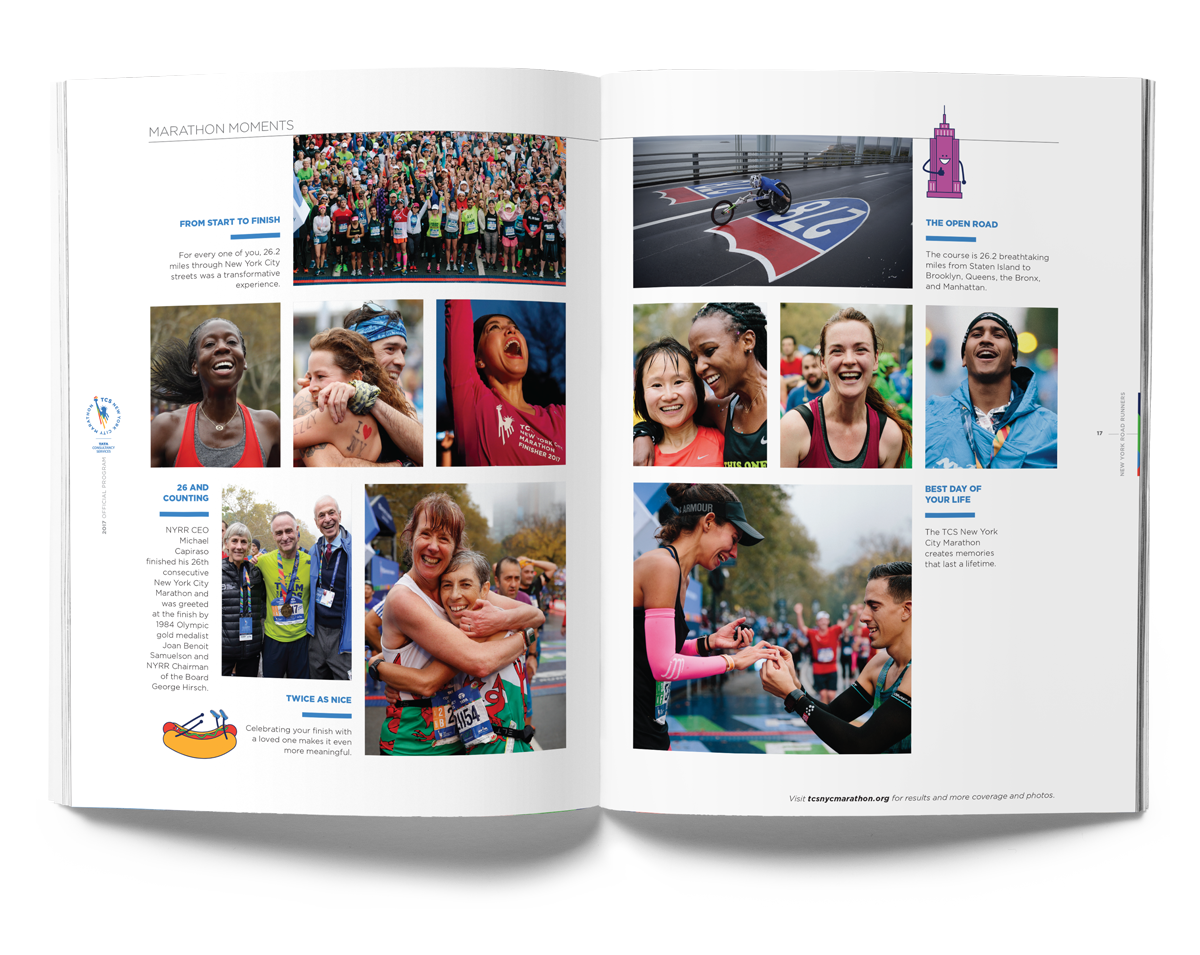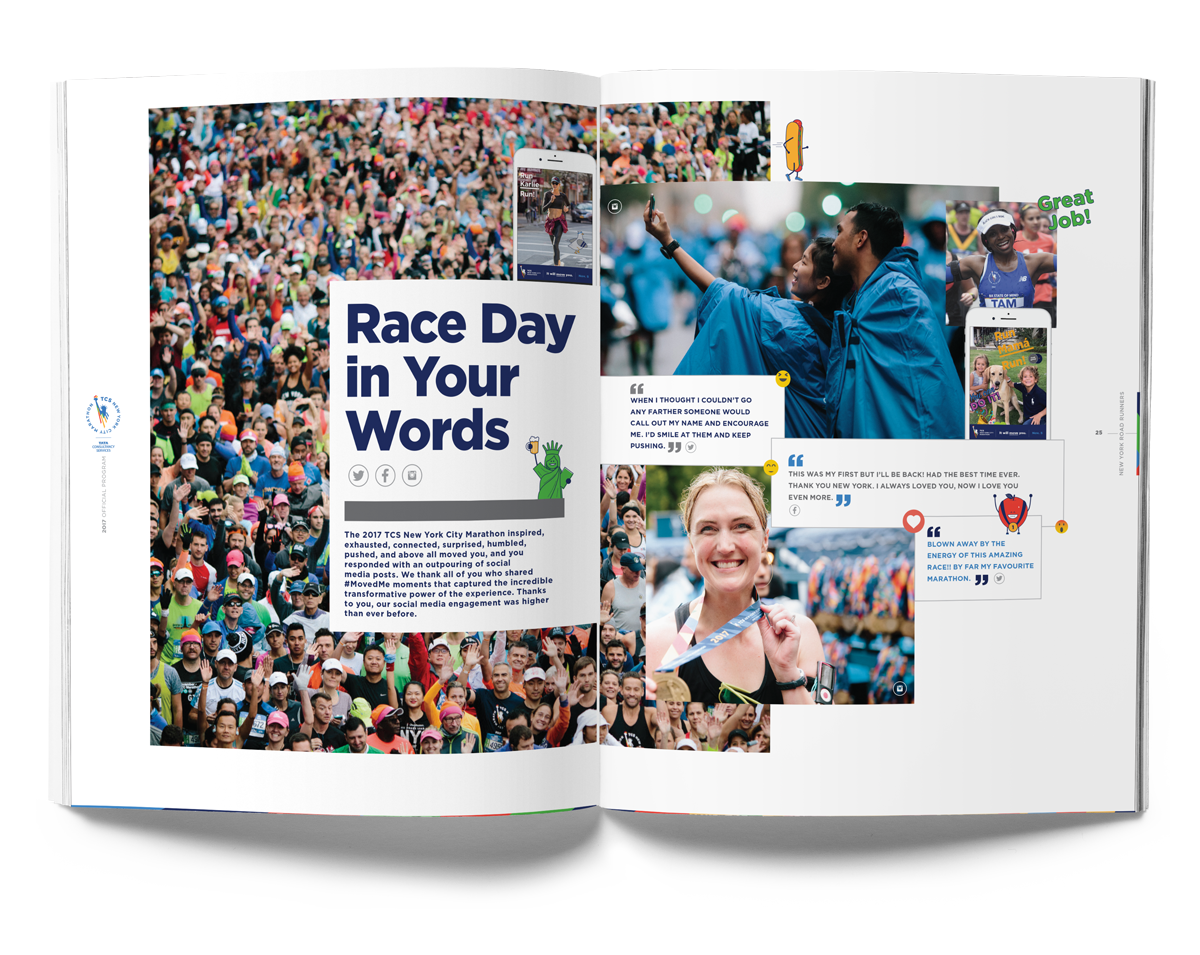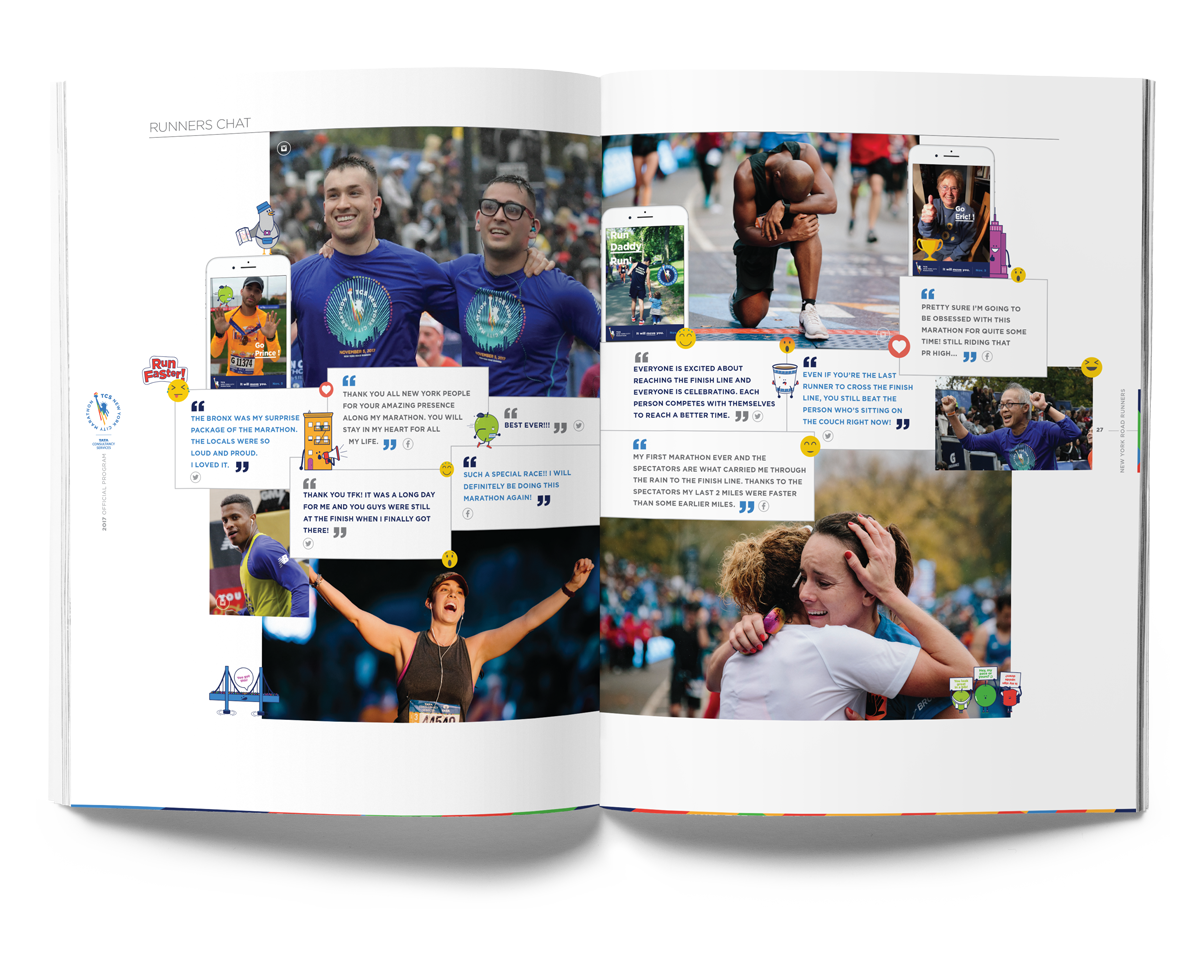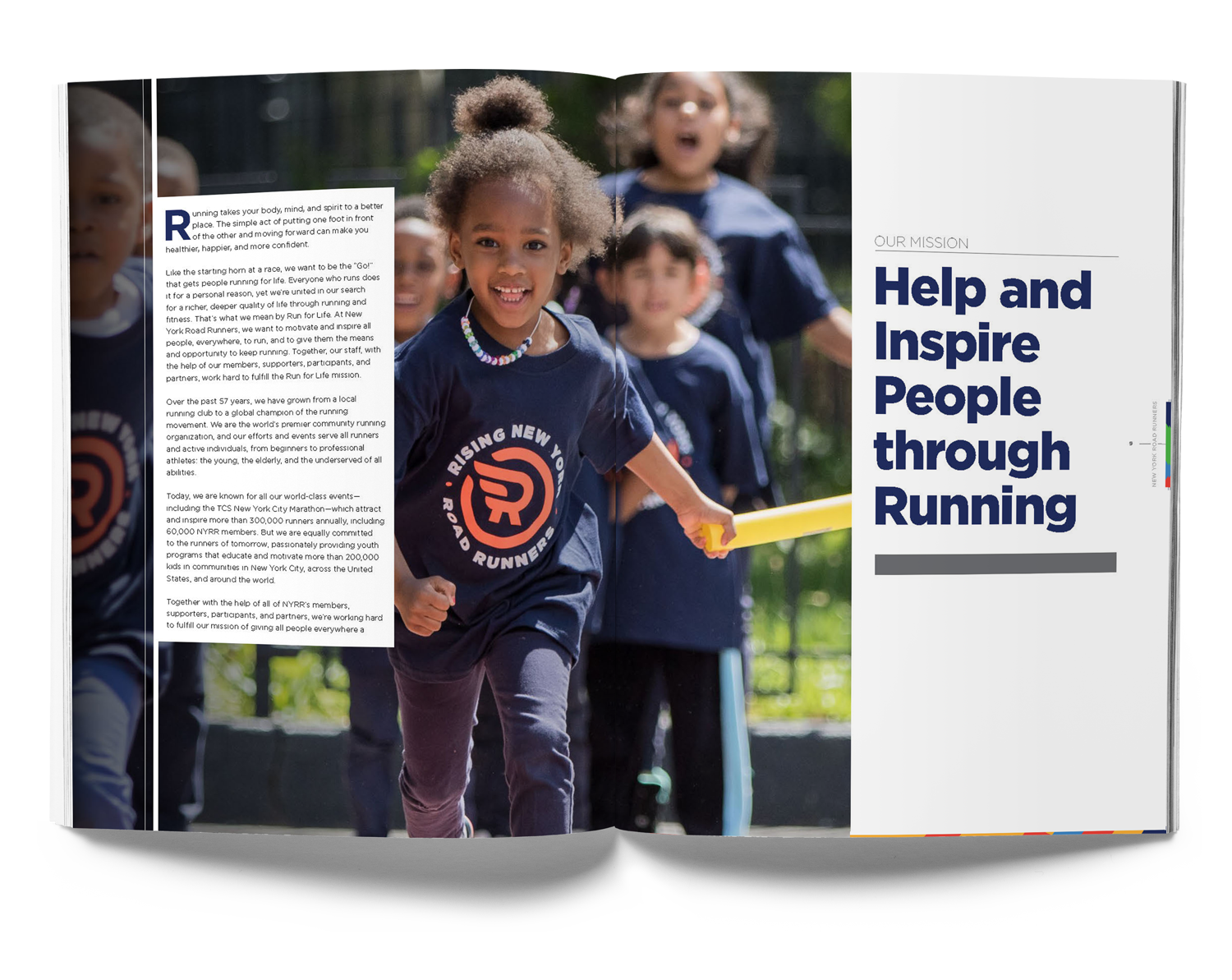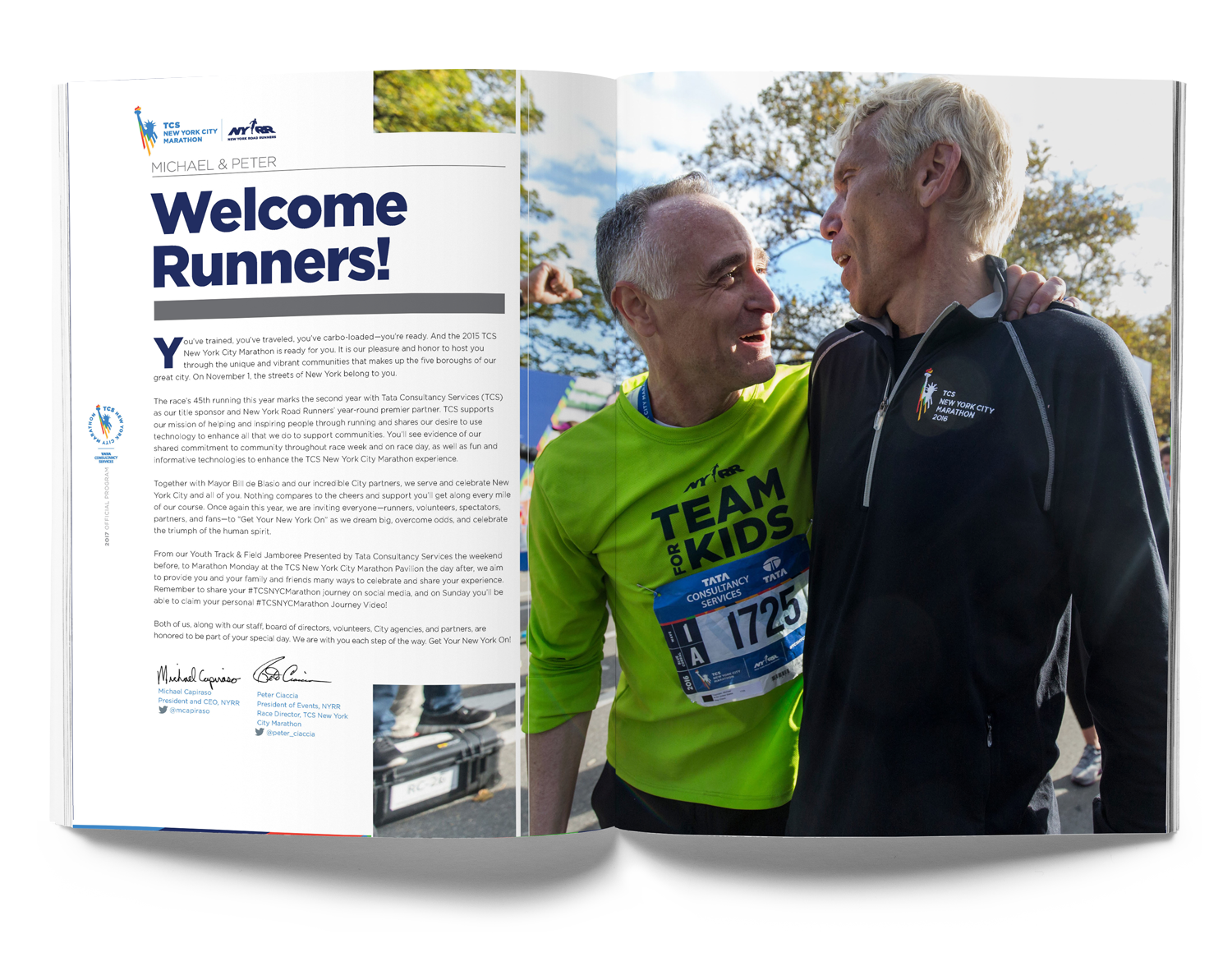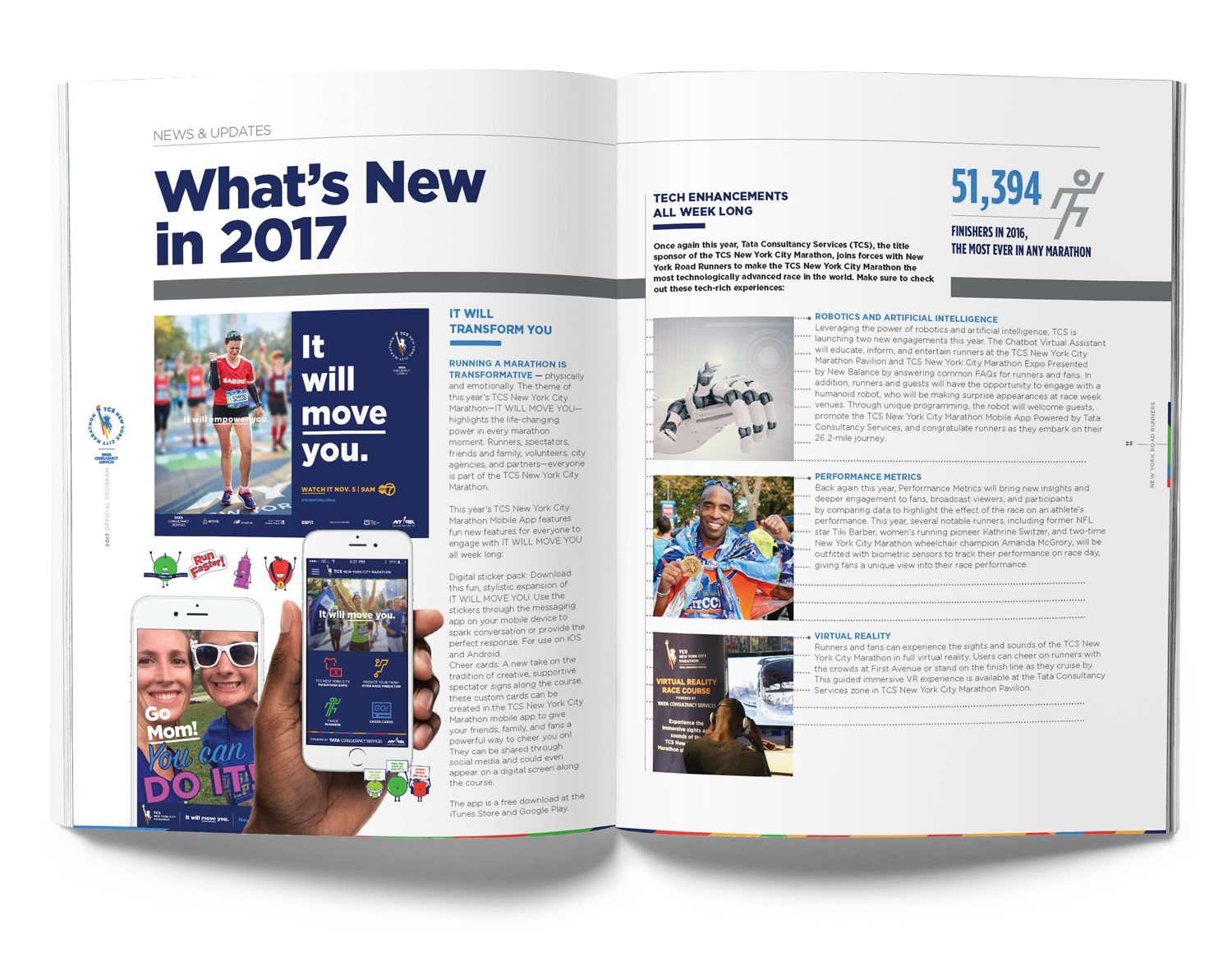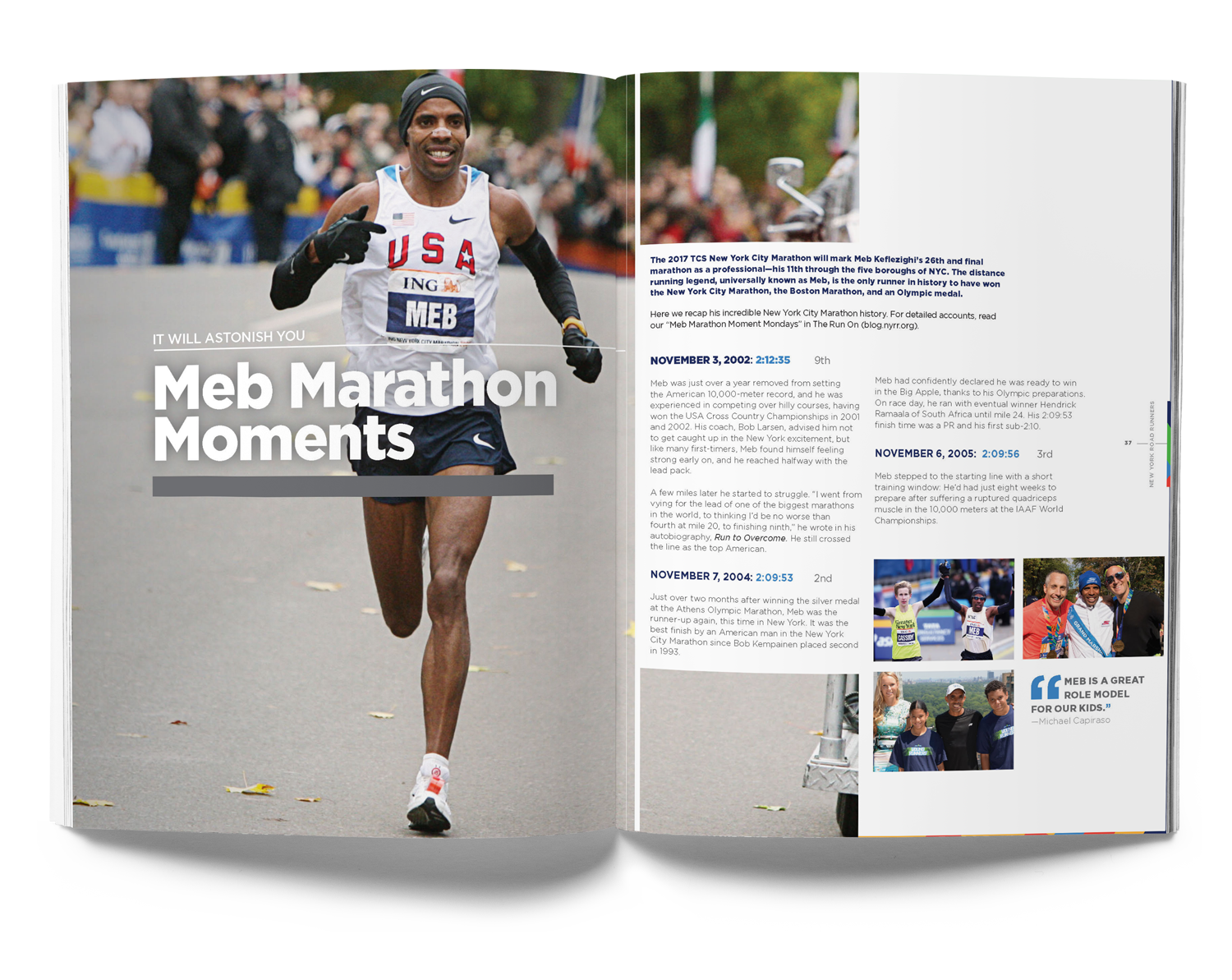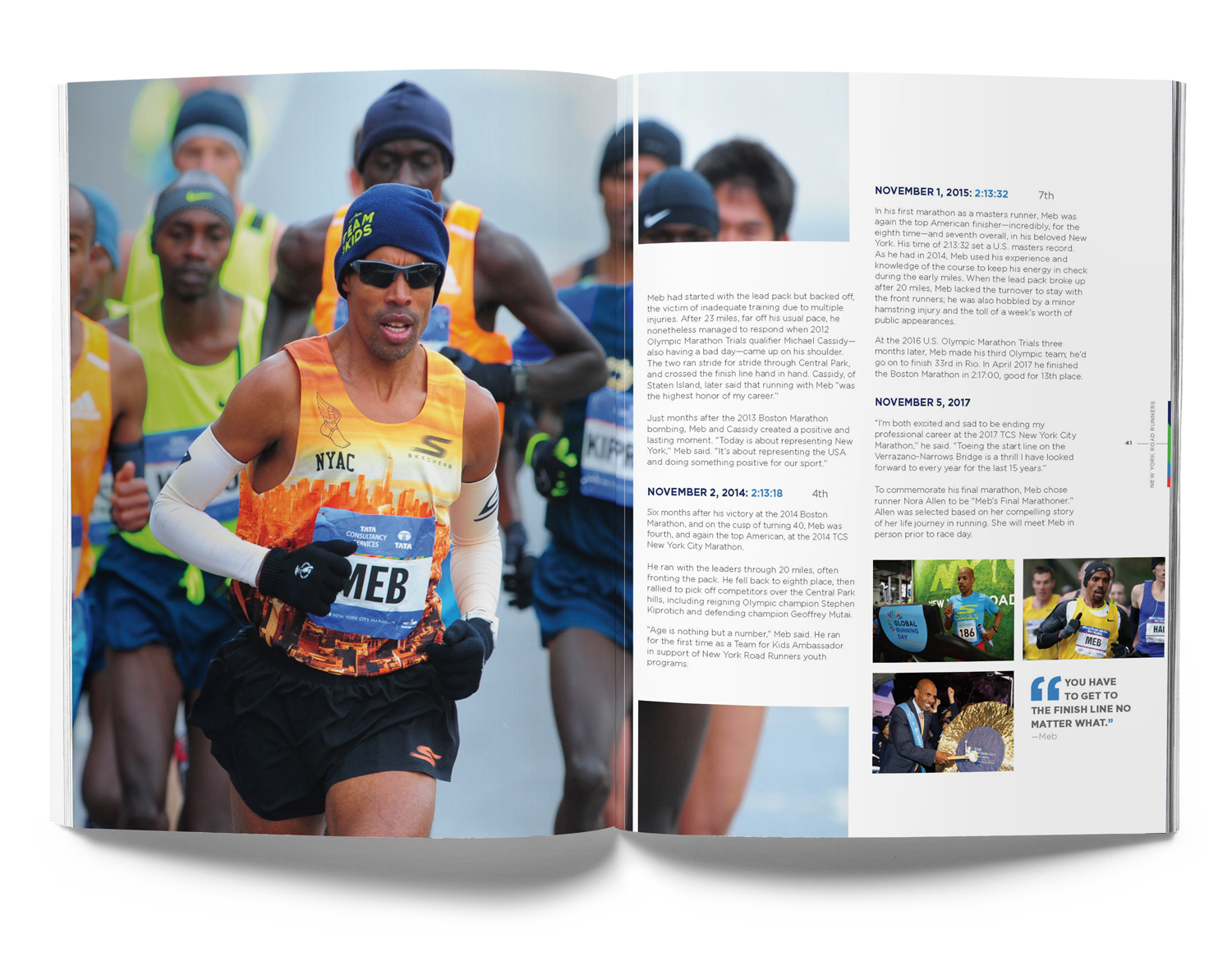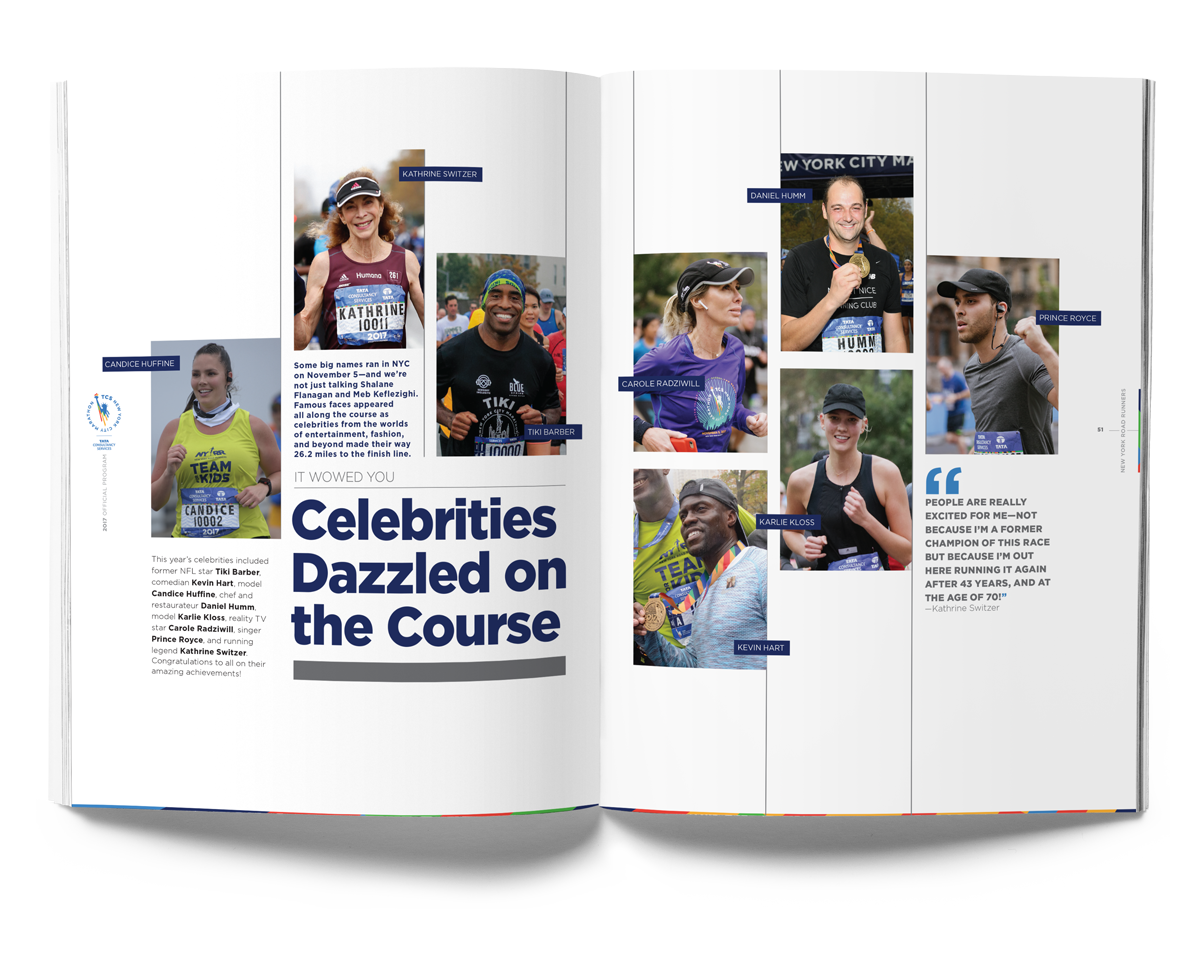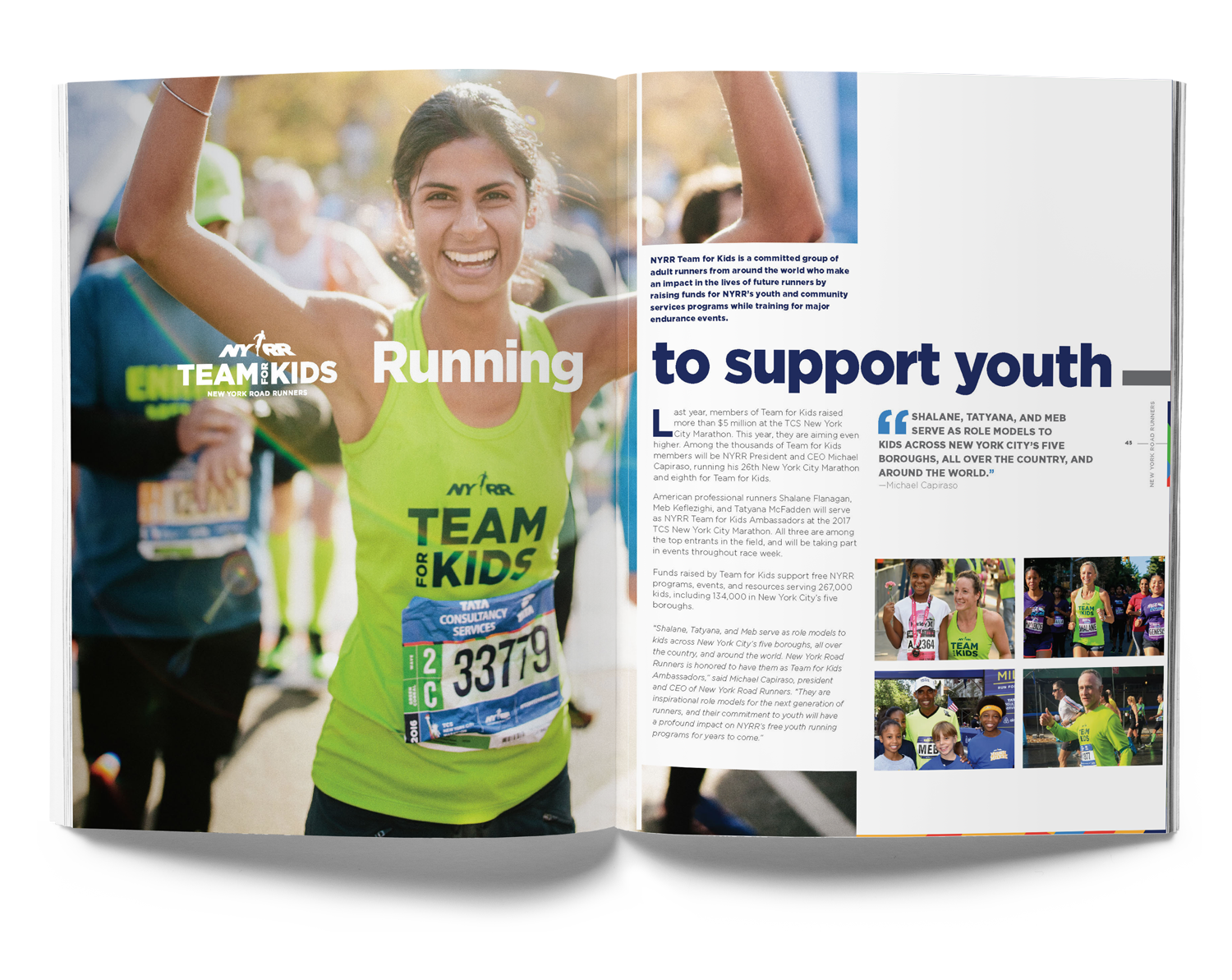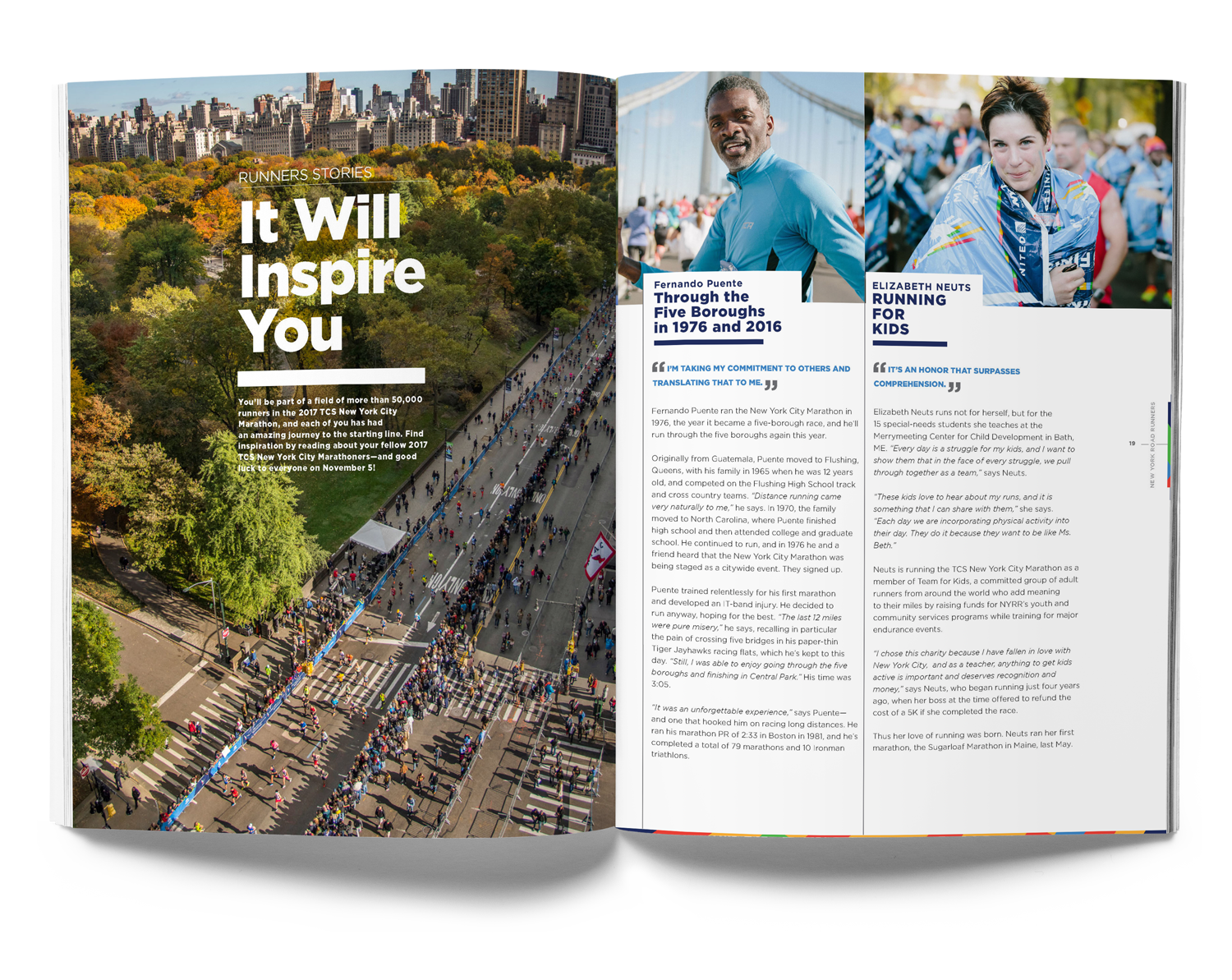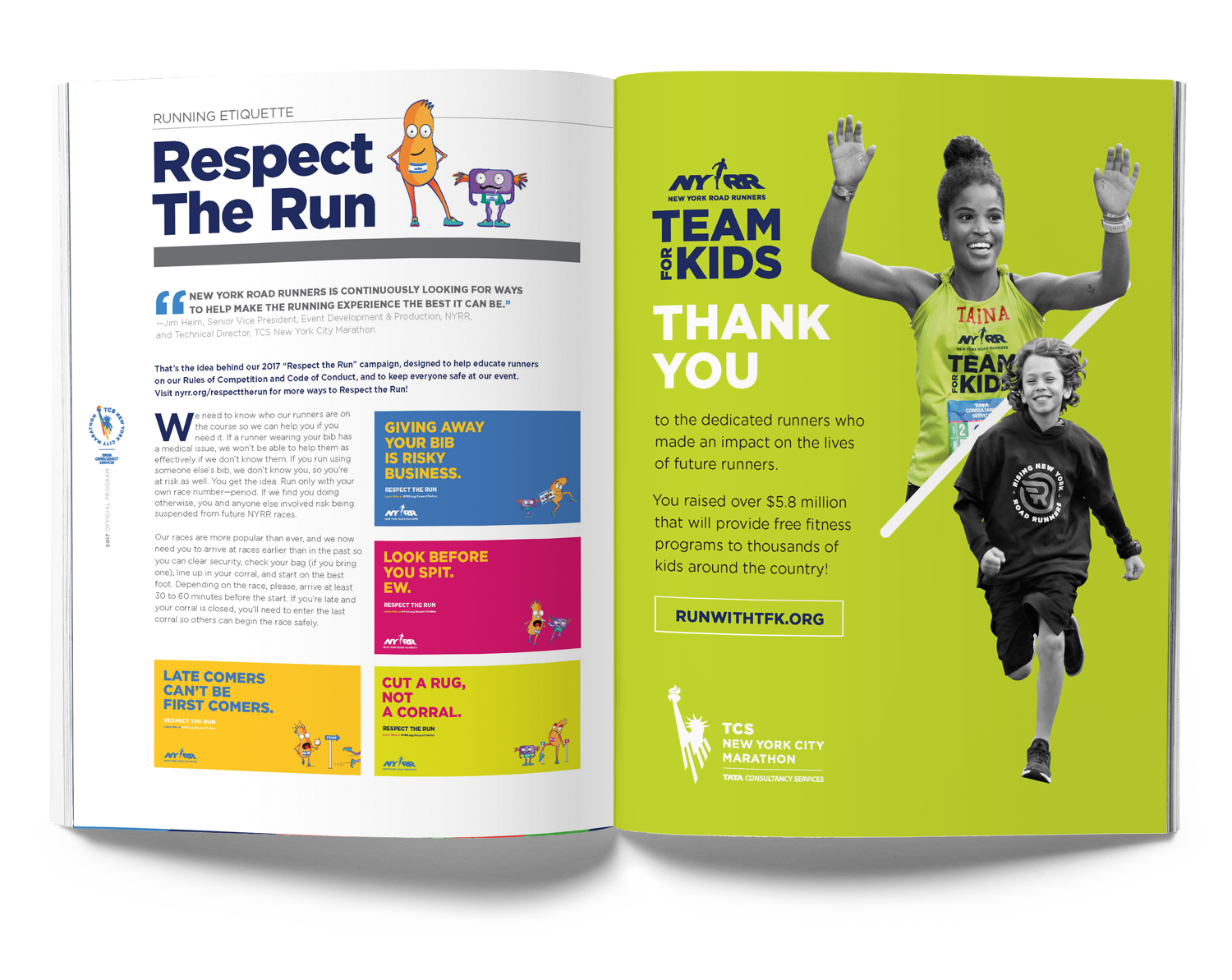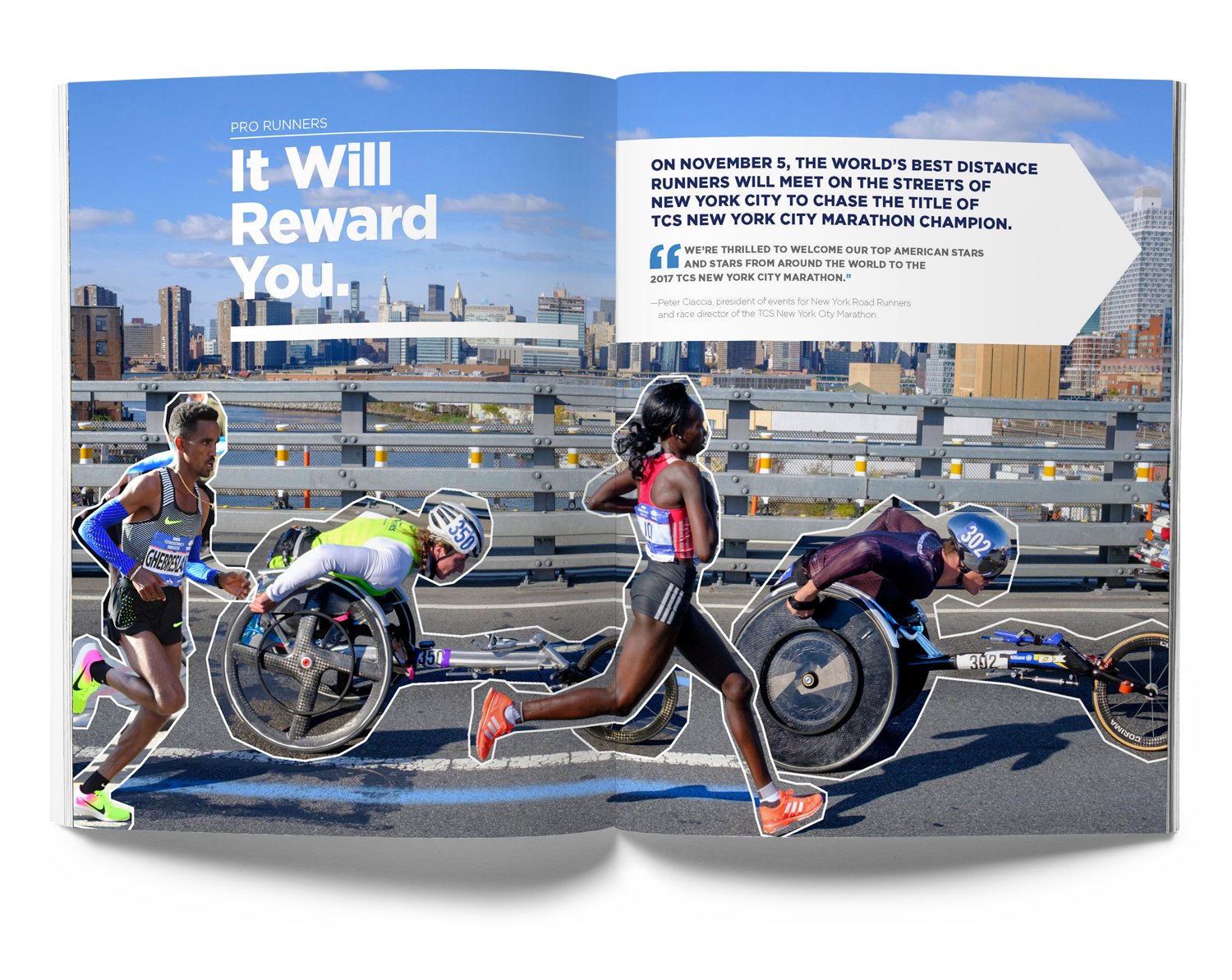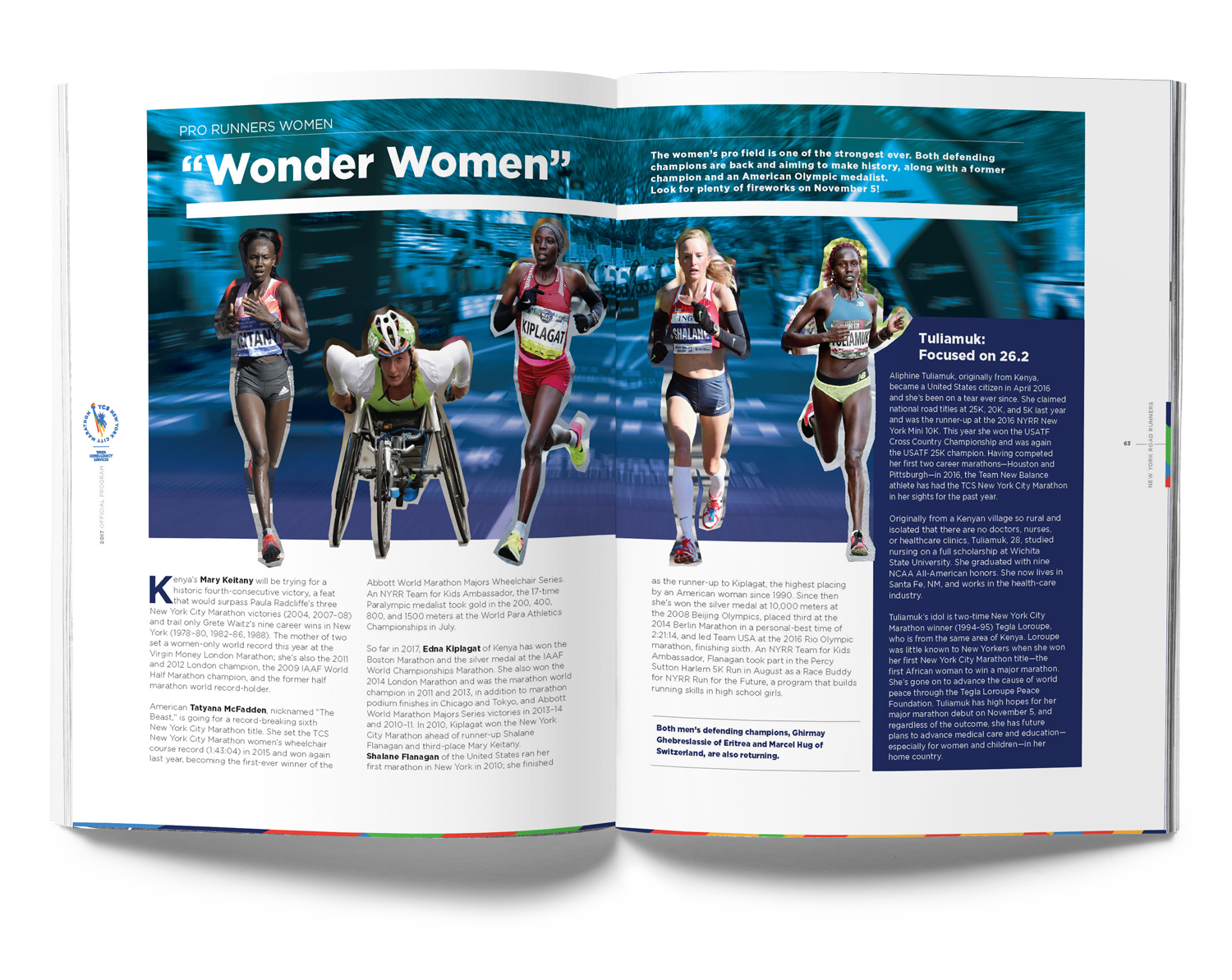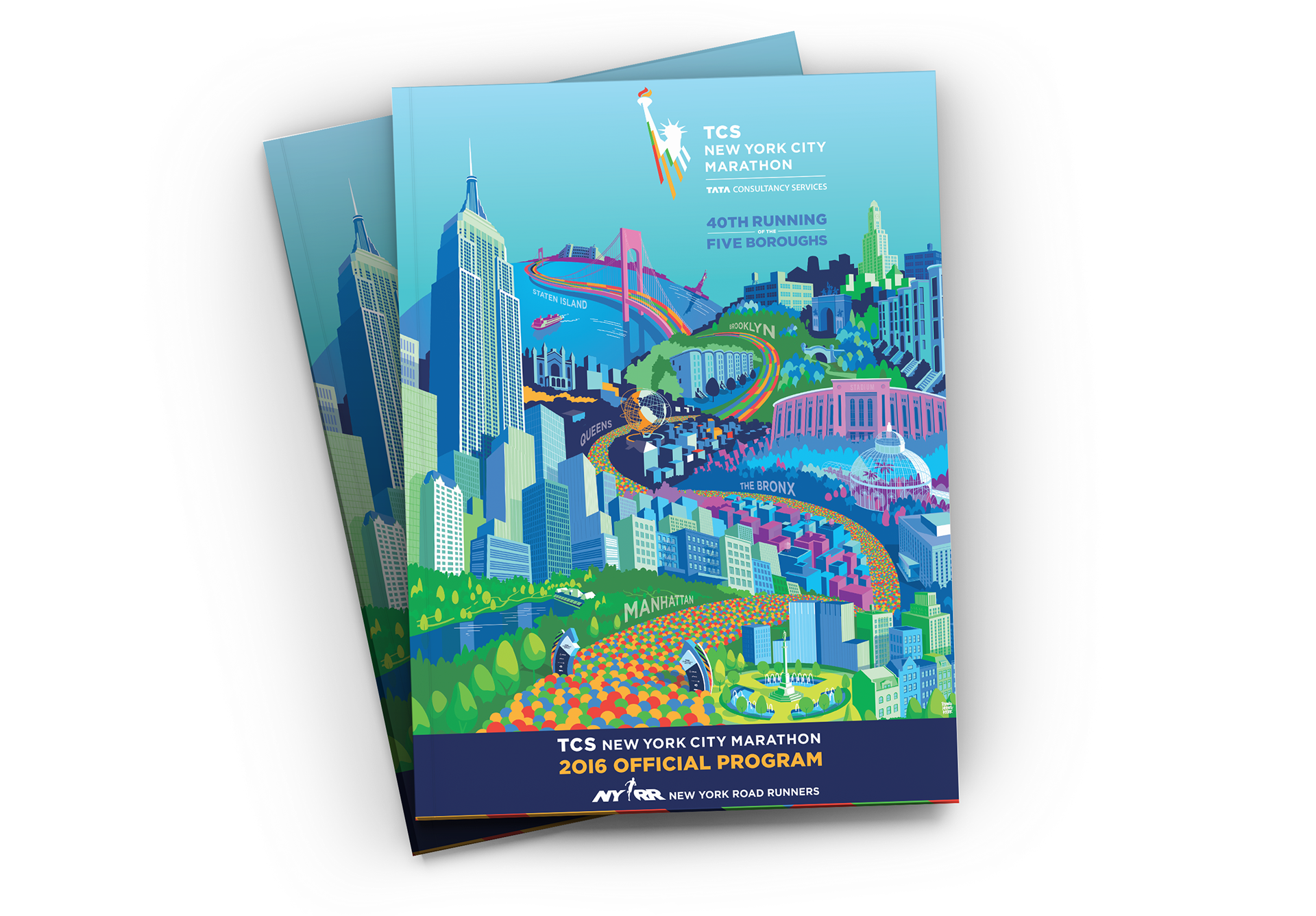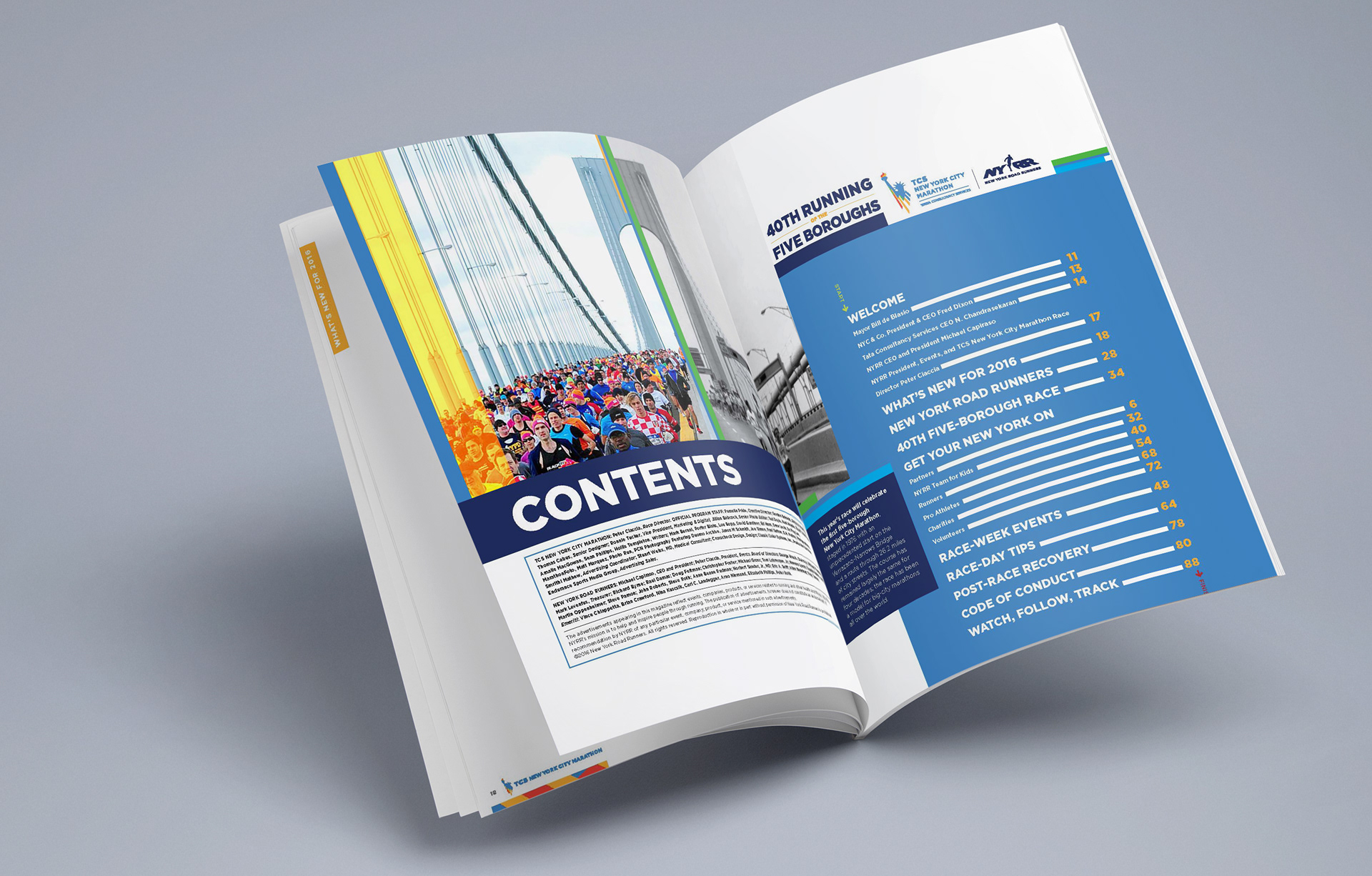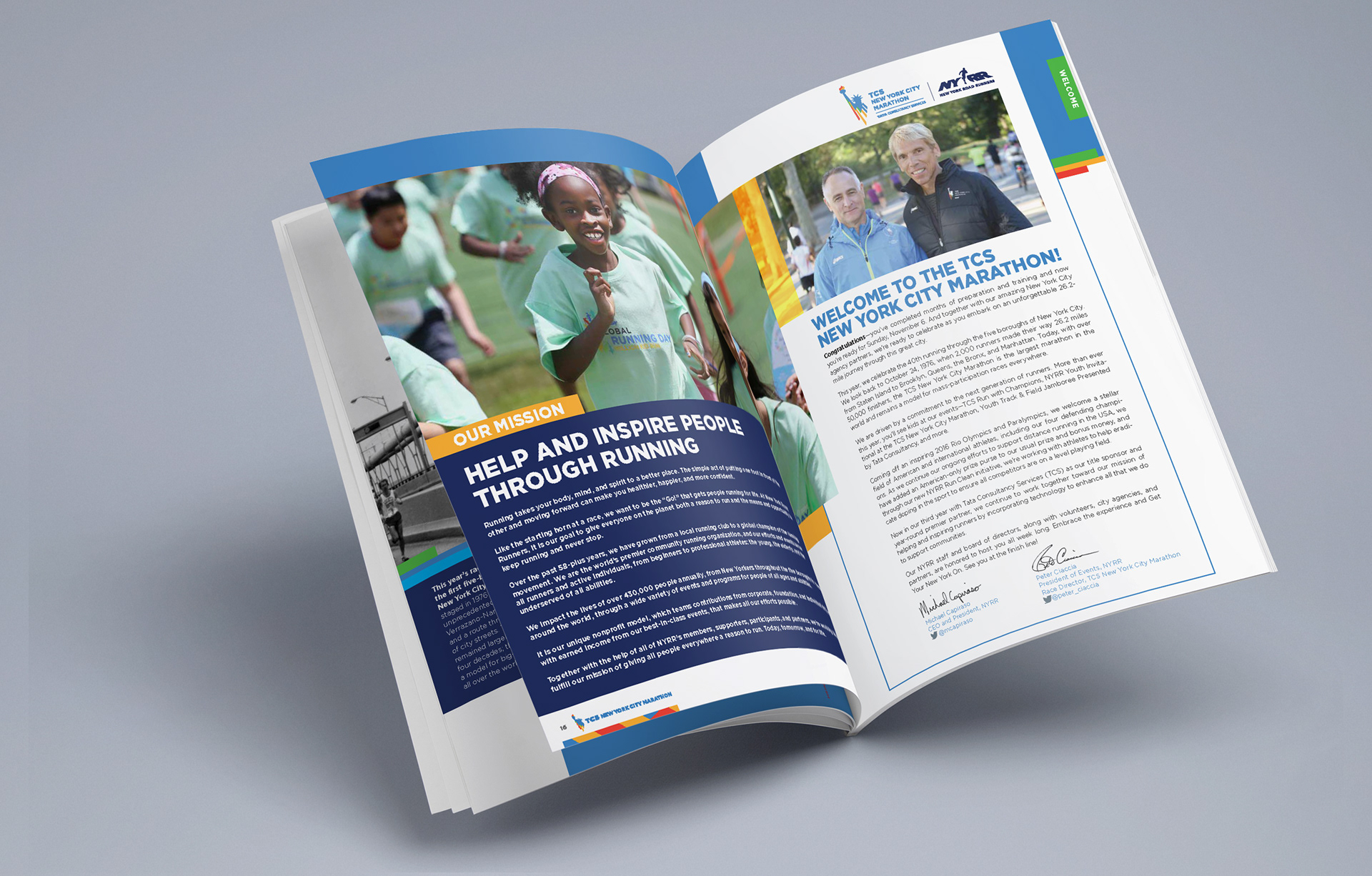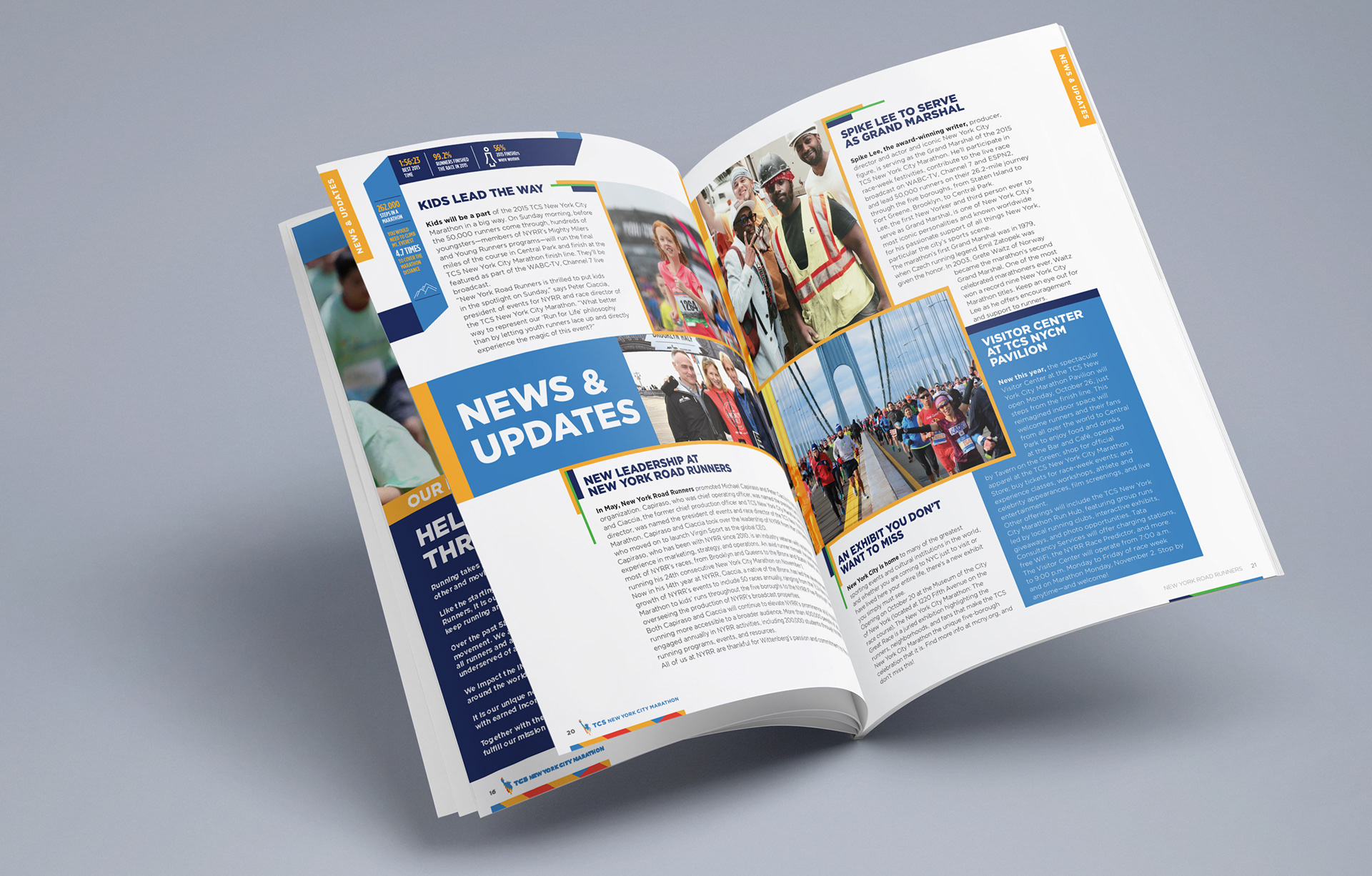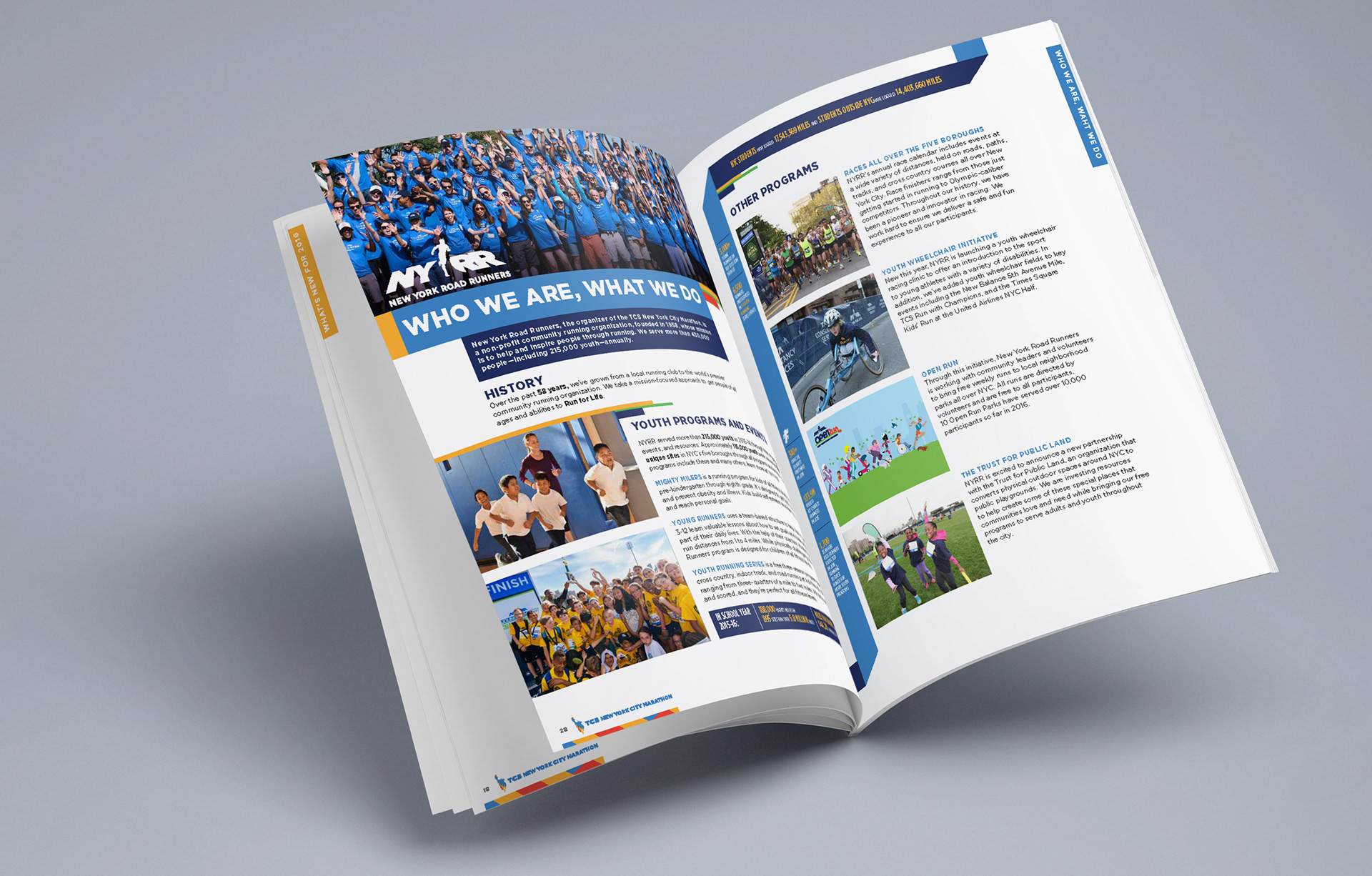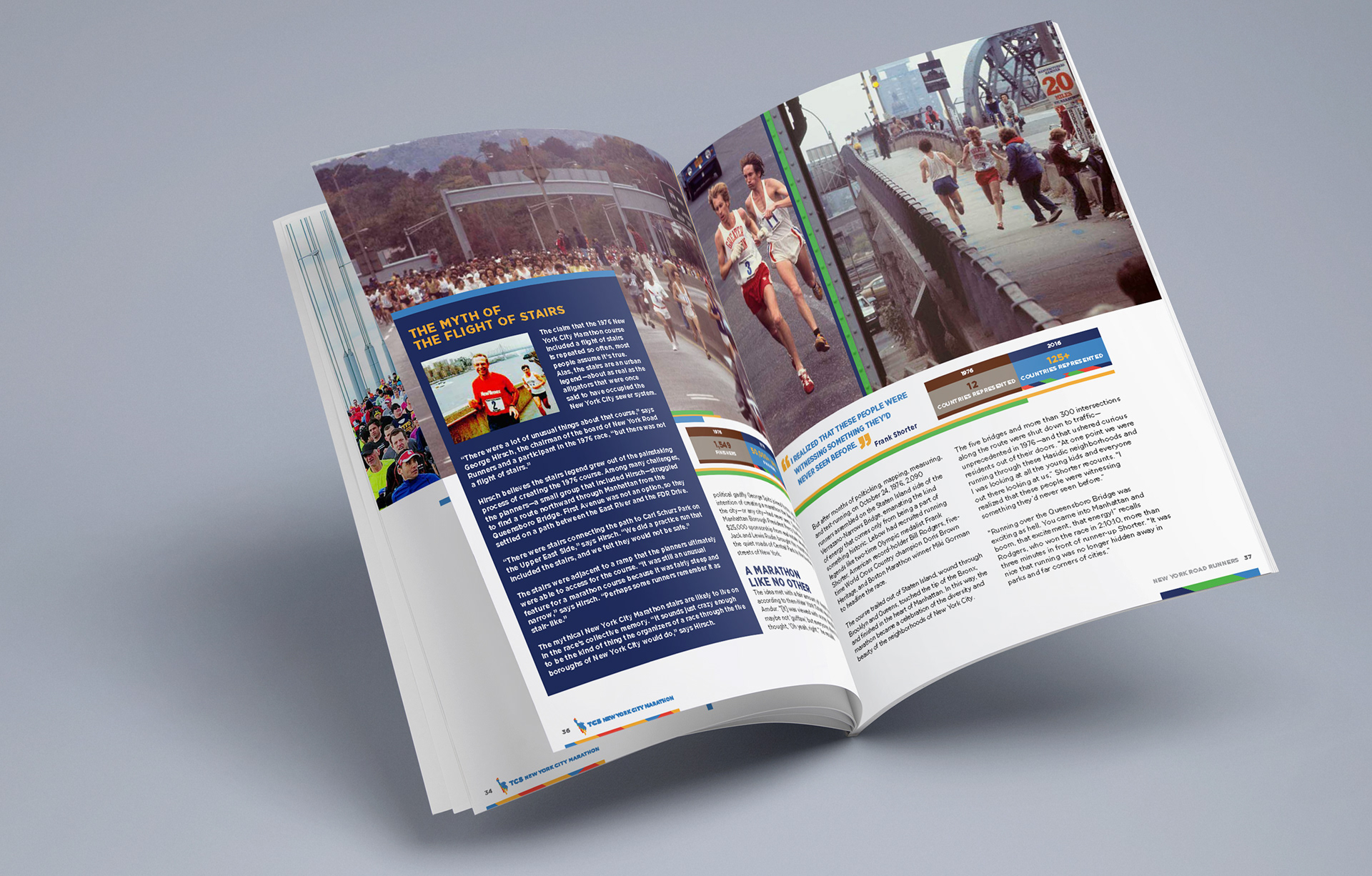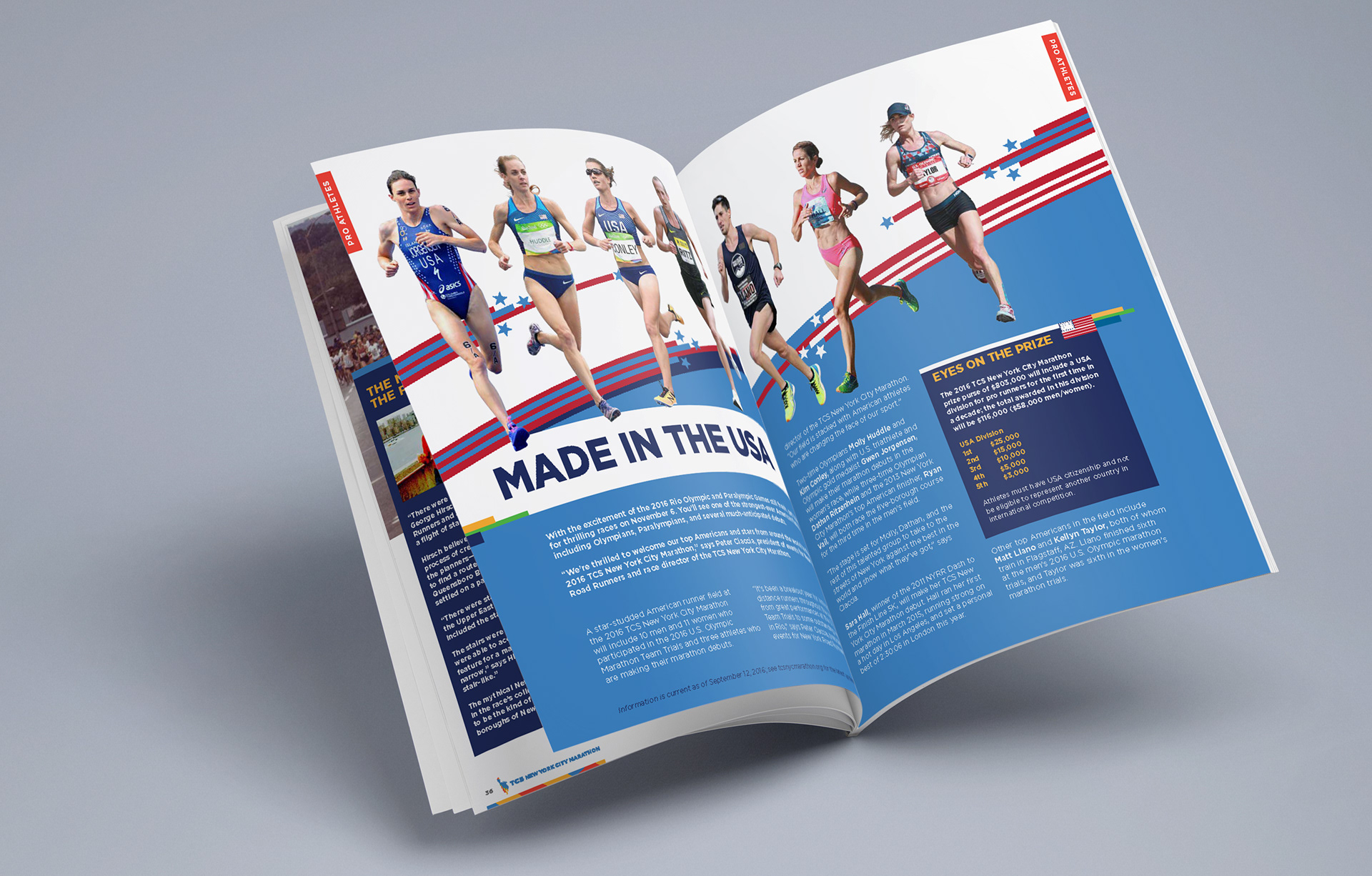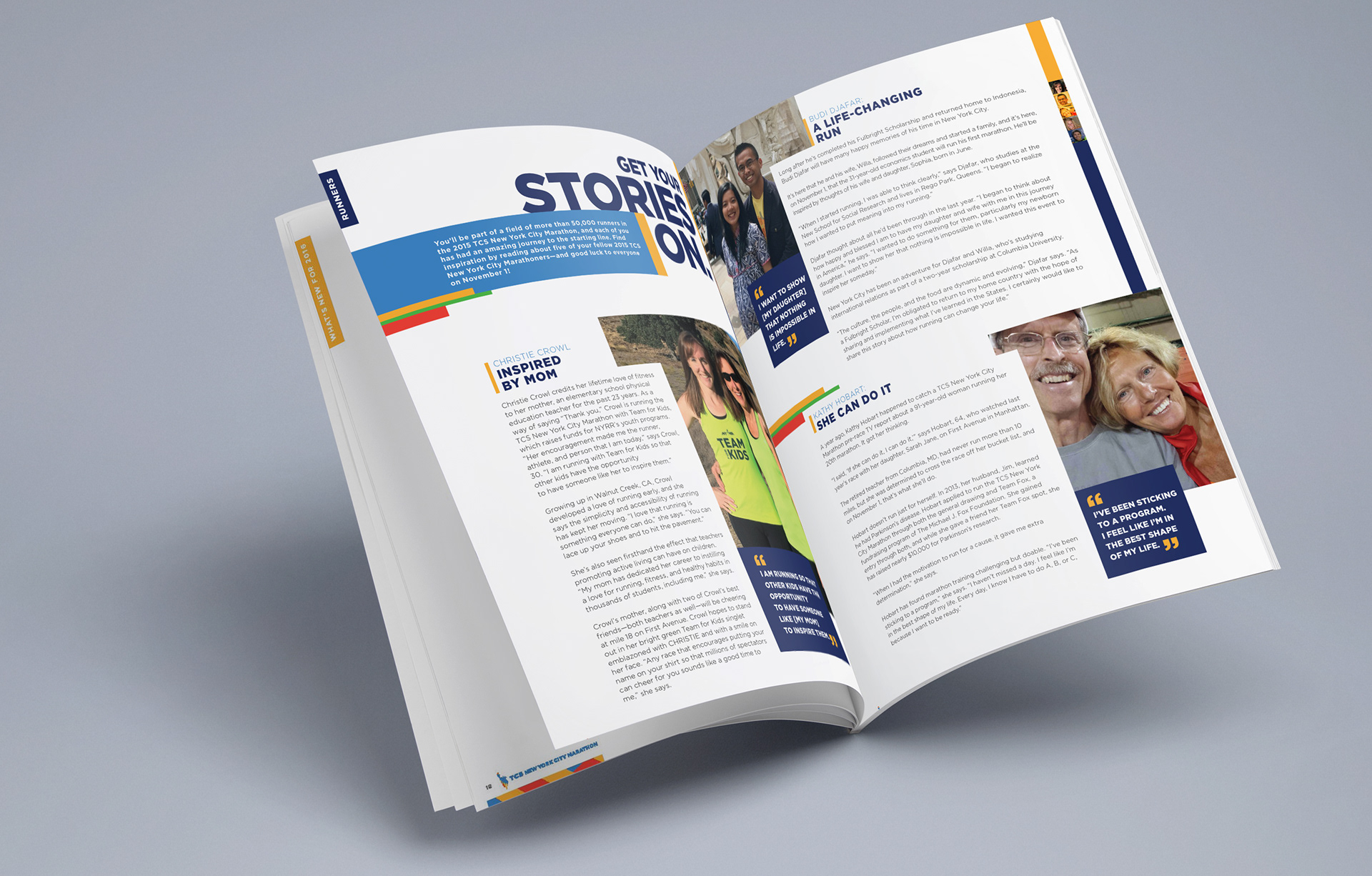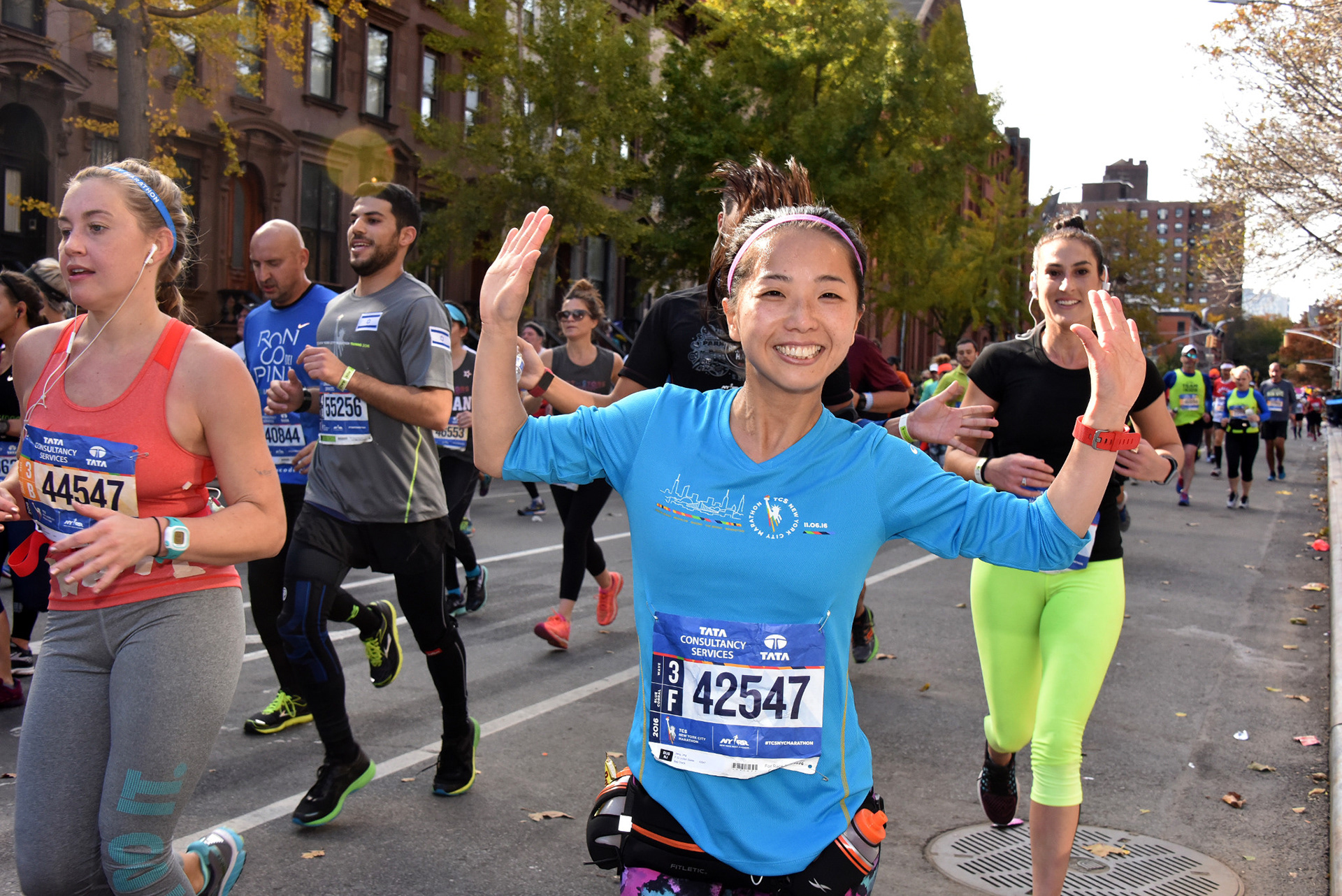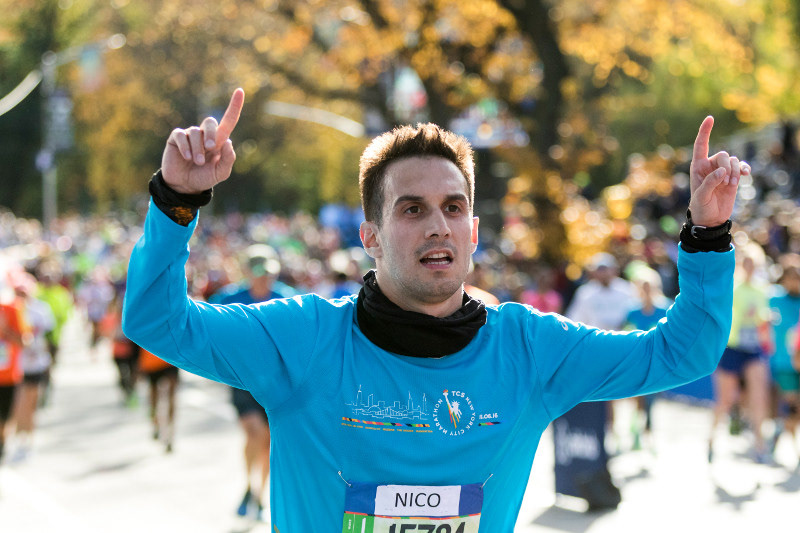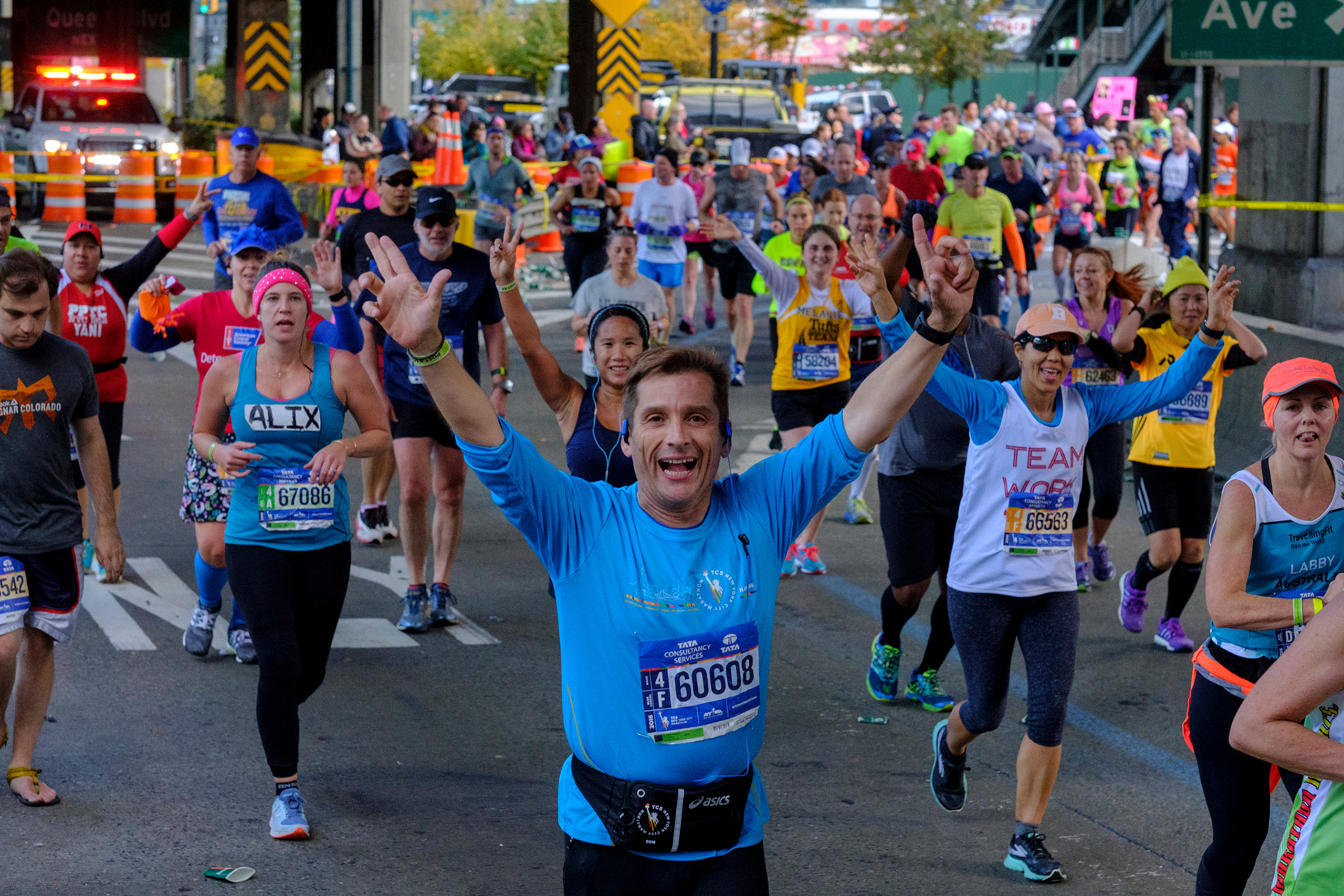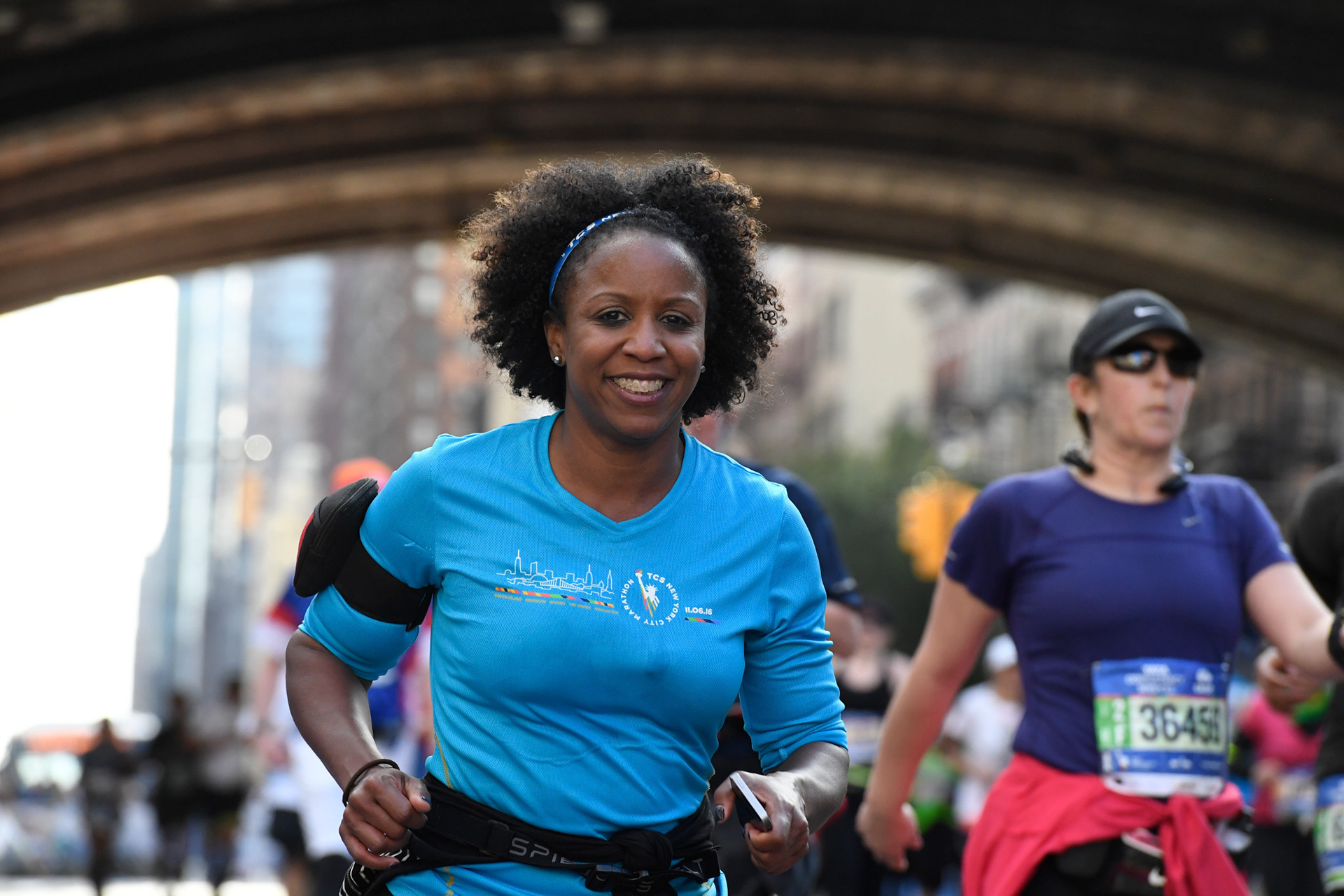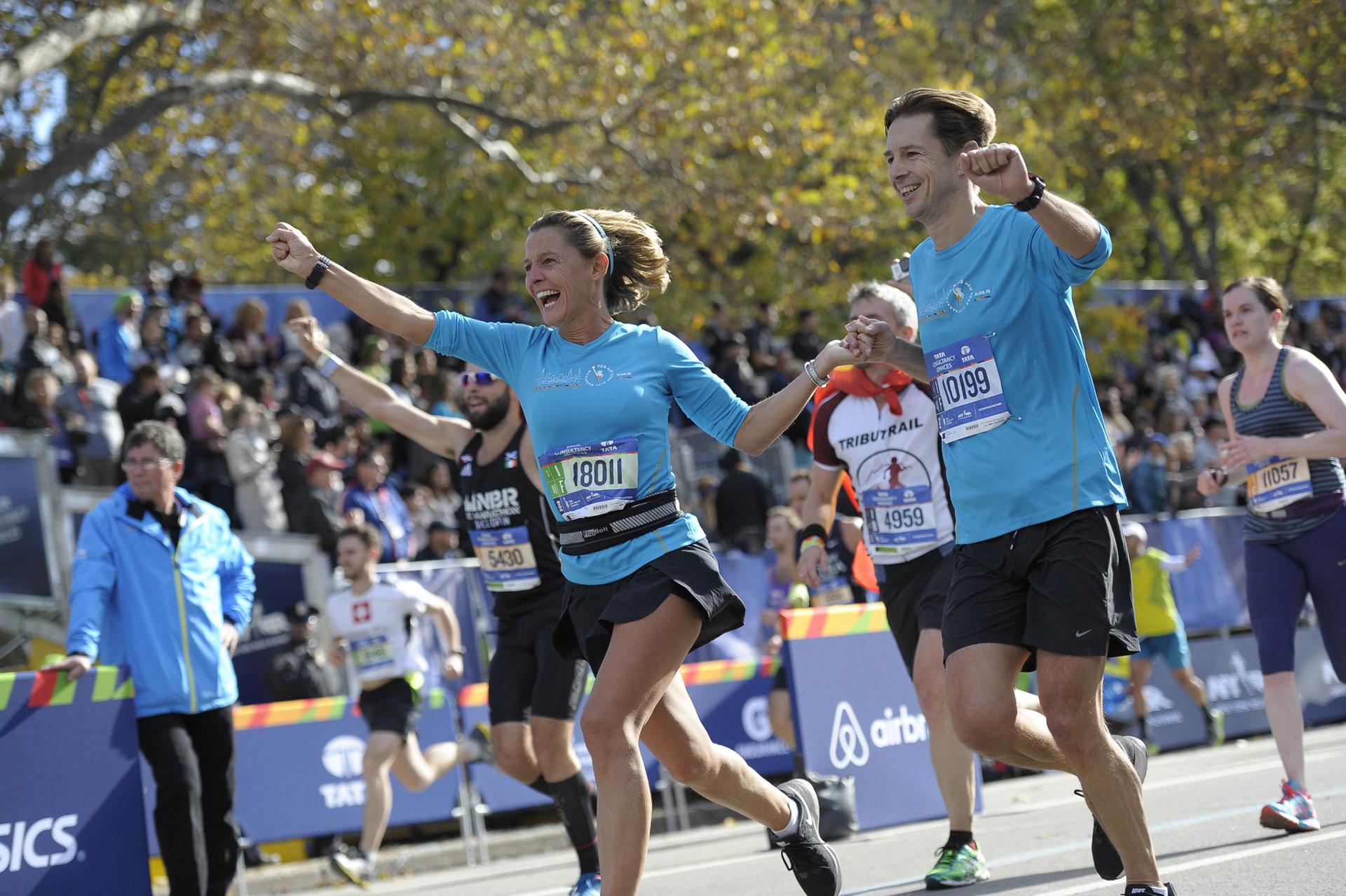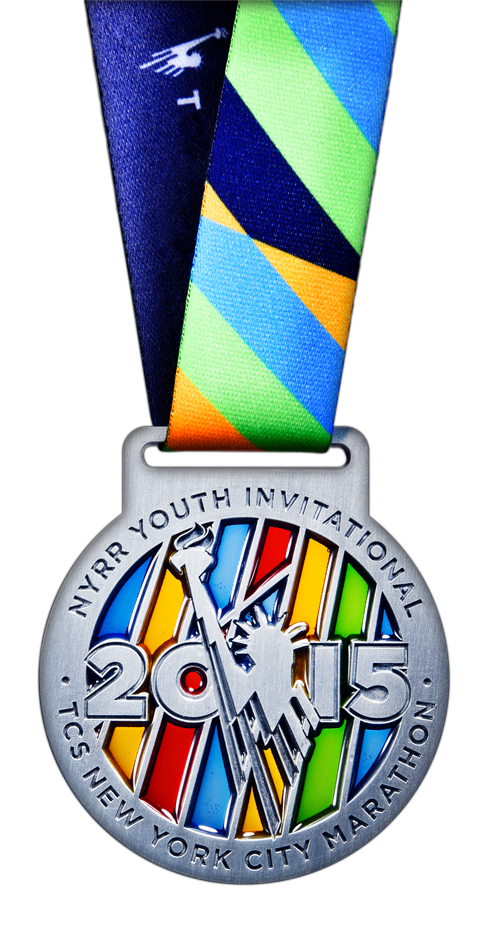 Medal + Event's Brand Identity