CREATVE DIRECTIONm, UI/UX 
This platform is used by community organizers, teachers and non profits to access hundreds of PBS/POV's award-winning films and digital projects. 
They can request, register and manage screenings and events. The platform also offers a console to manage the members and roles of a registered team as well as consolidated views of all its events' statistics.
POV is the documentary section of PBS. Development by
Orange Static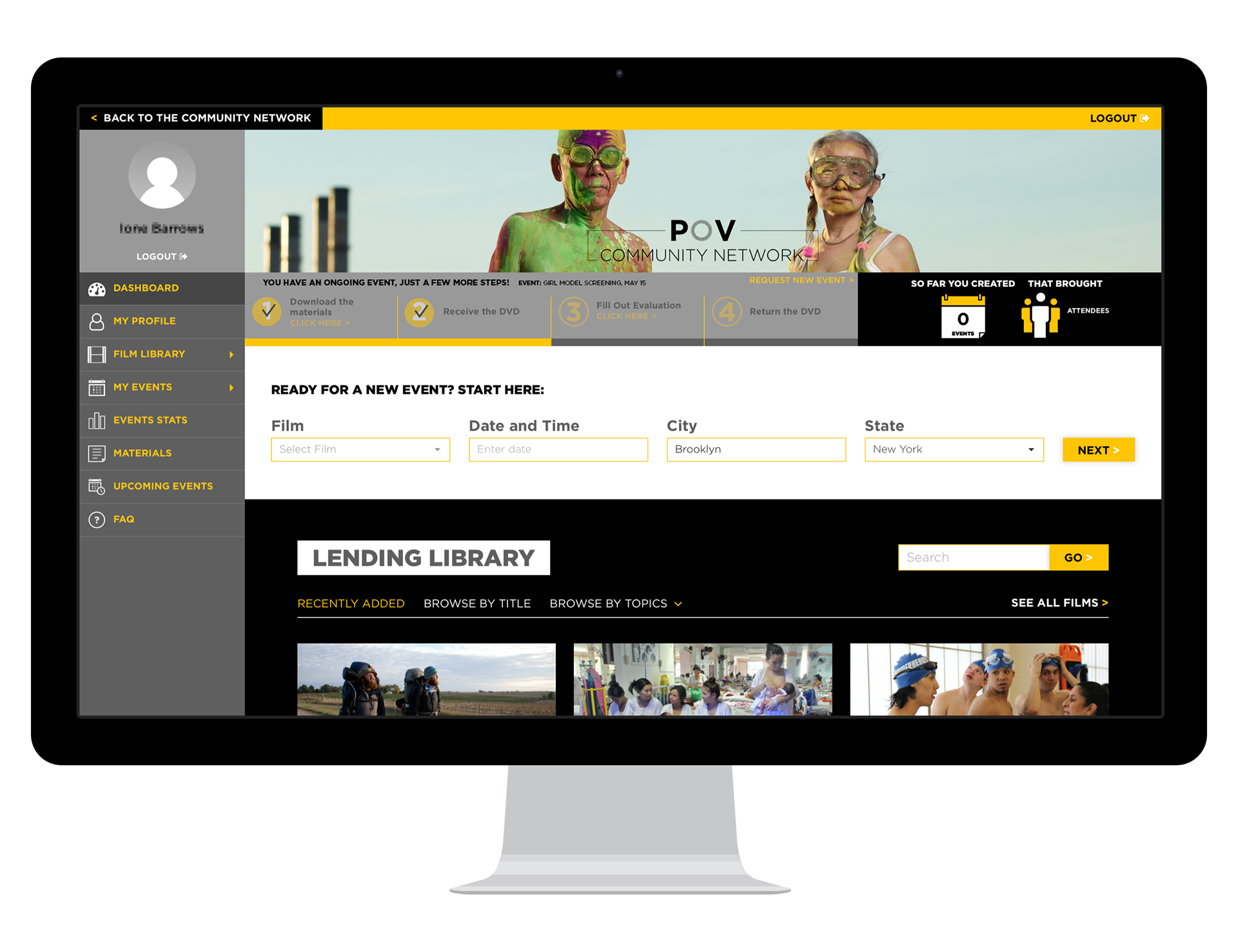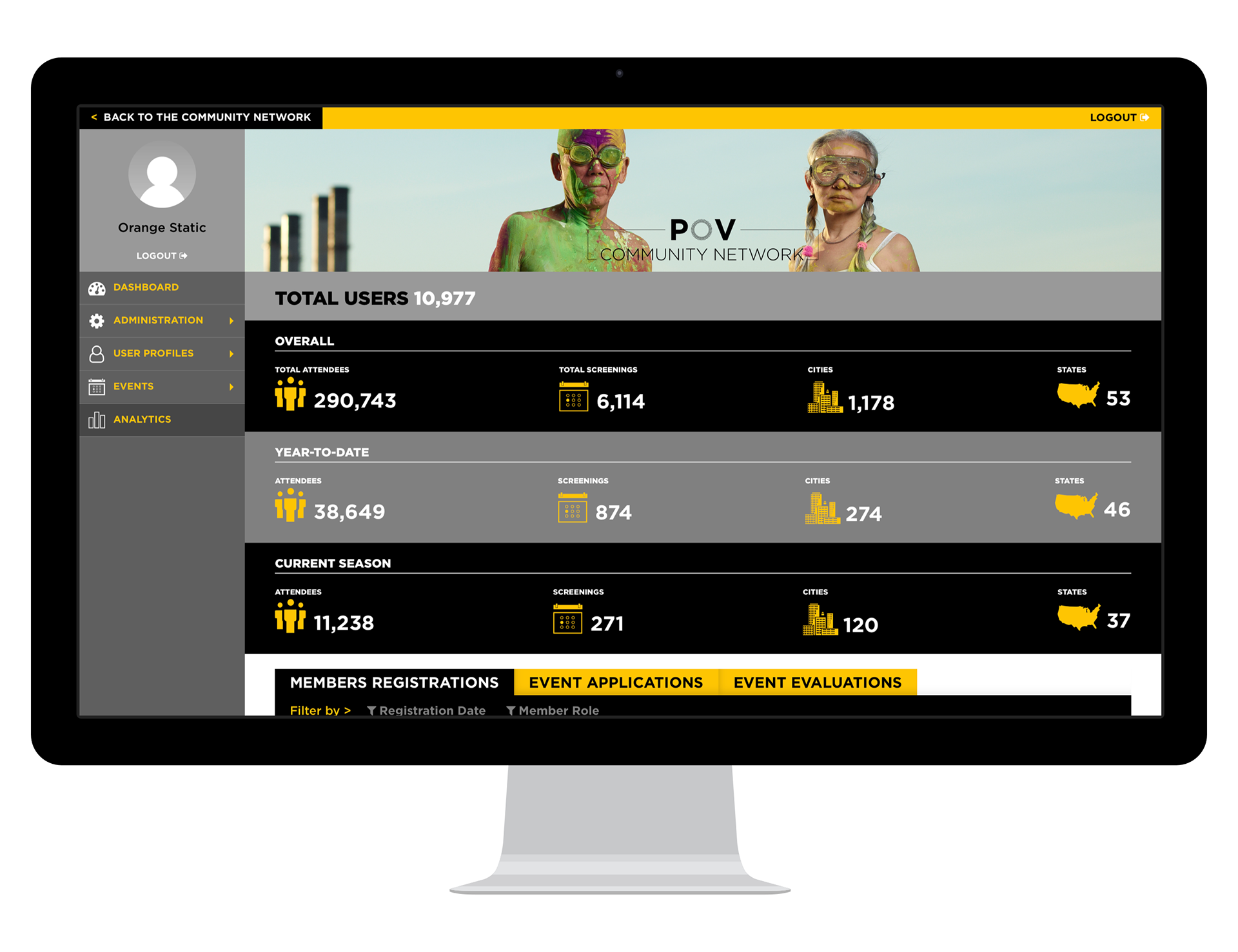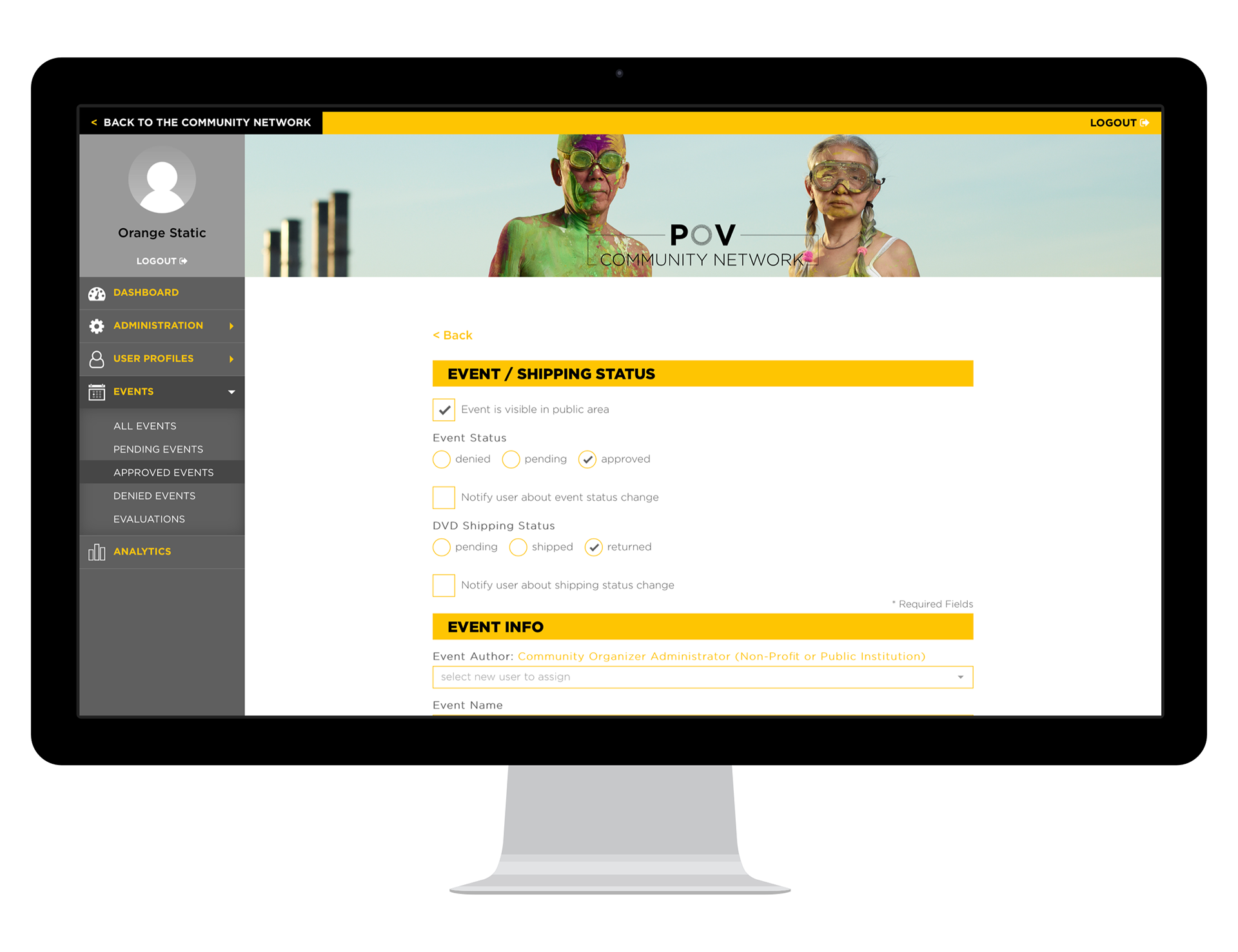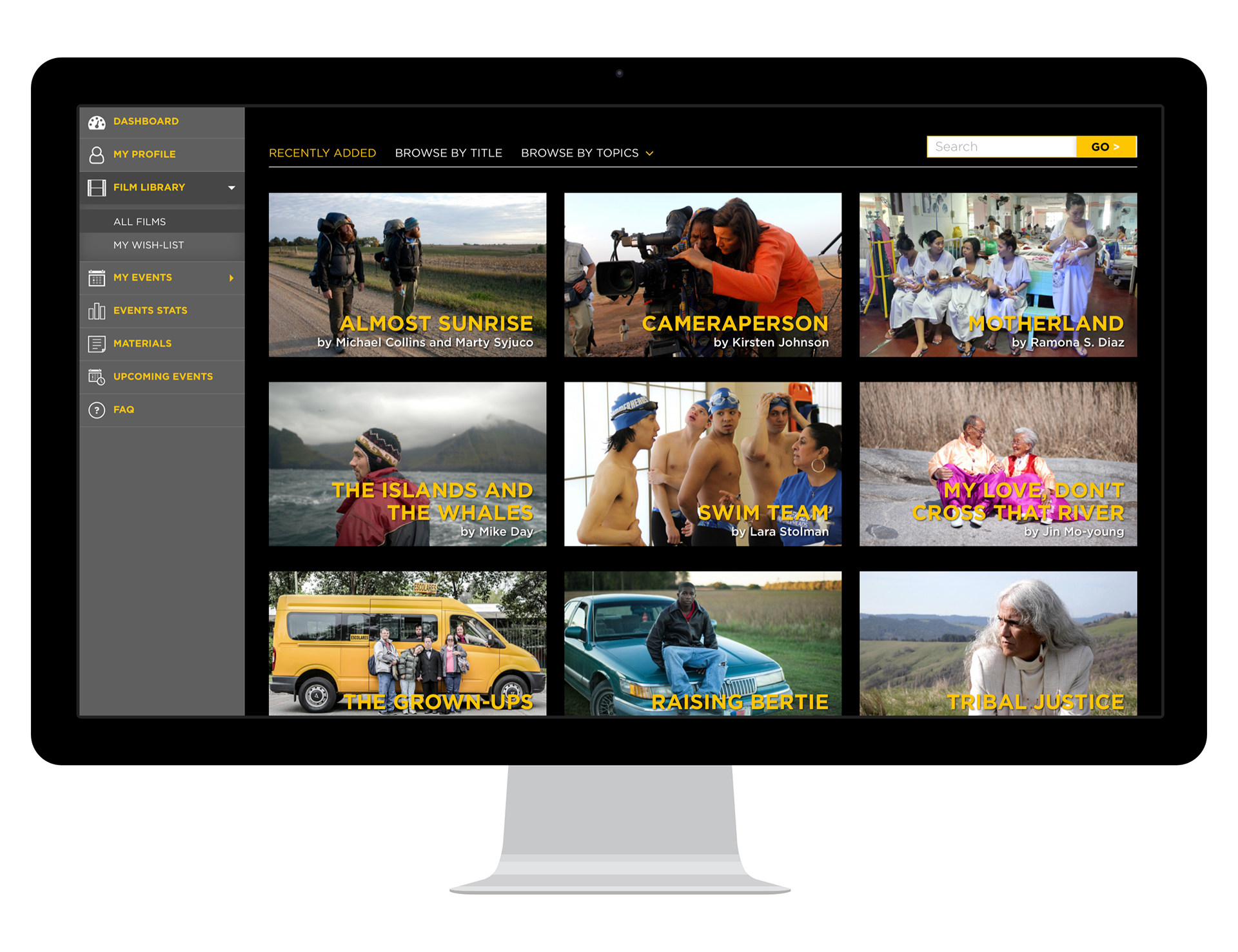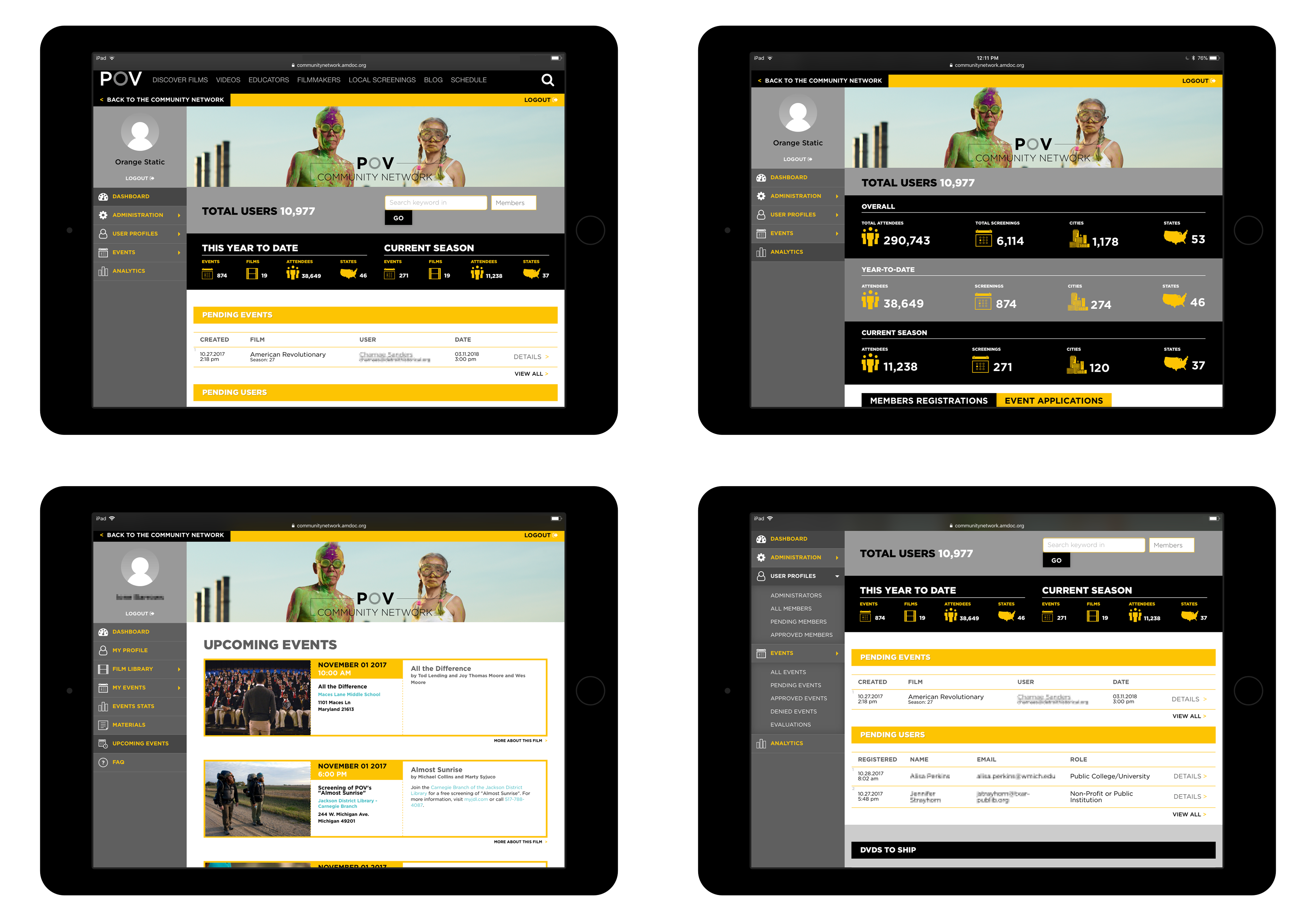 Location Based Events Search