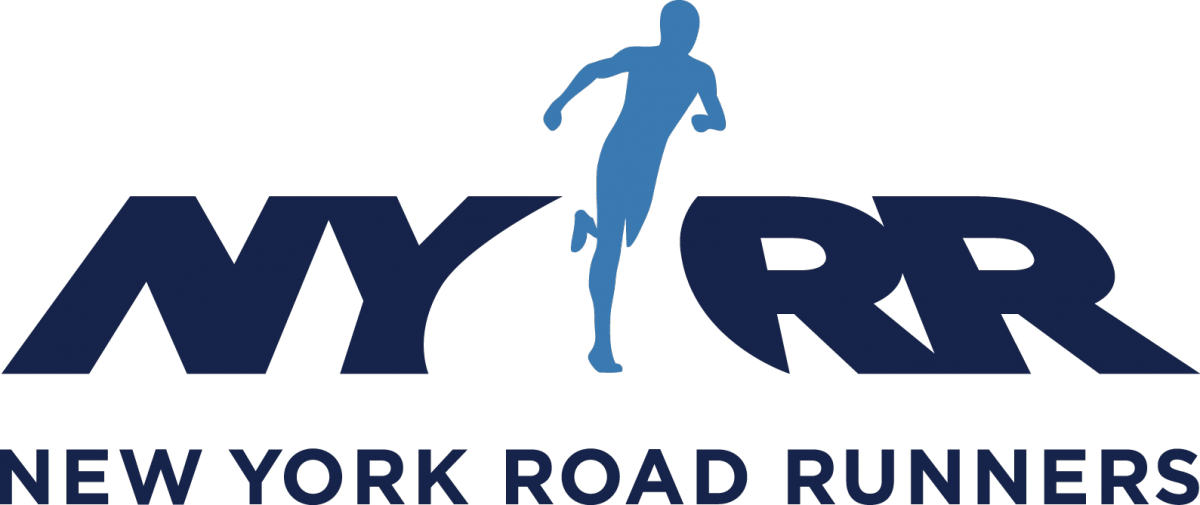 New York Road Runners Branding and Events
New York Road Runners (NYRR) is a global champion of the running movement. It is the world's premier community running organization and conducts more than 100 events each year, including the New York City Marathon, 5 Half Marathons, weekly races all over New York City's 5 boroughs and school based programs for youth. It impact the lives of over 600,000 people annually. As the creative lead of the organization, I mentor and art direct our creative studio designers. Below are a few examples of branding and executions for some of our races, events and campaigns.
PRO PERFORMER OF THE YEAR SOCIAL CAMPAIGN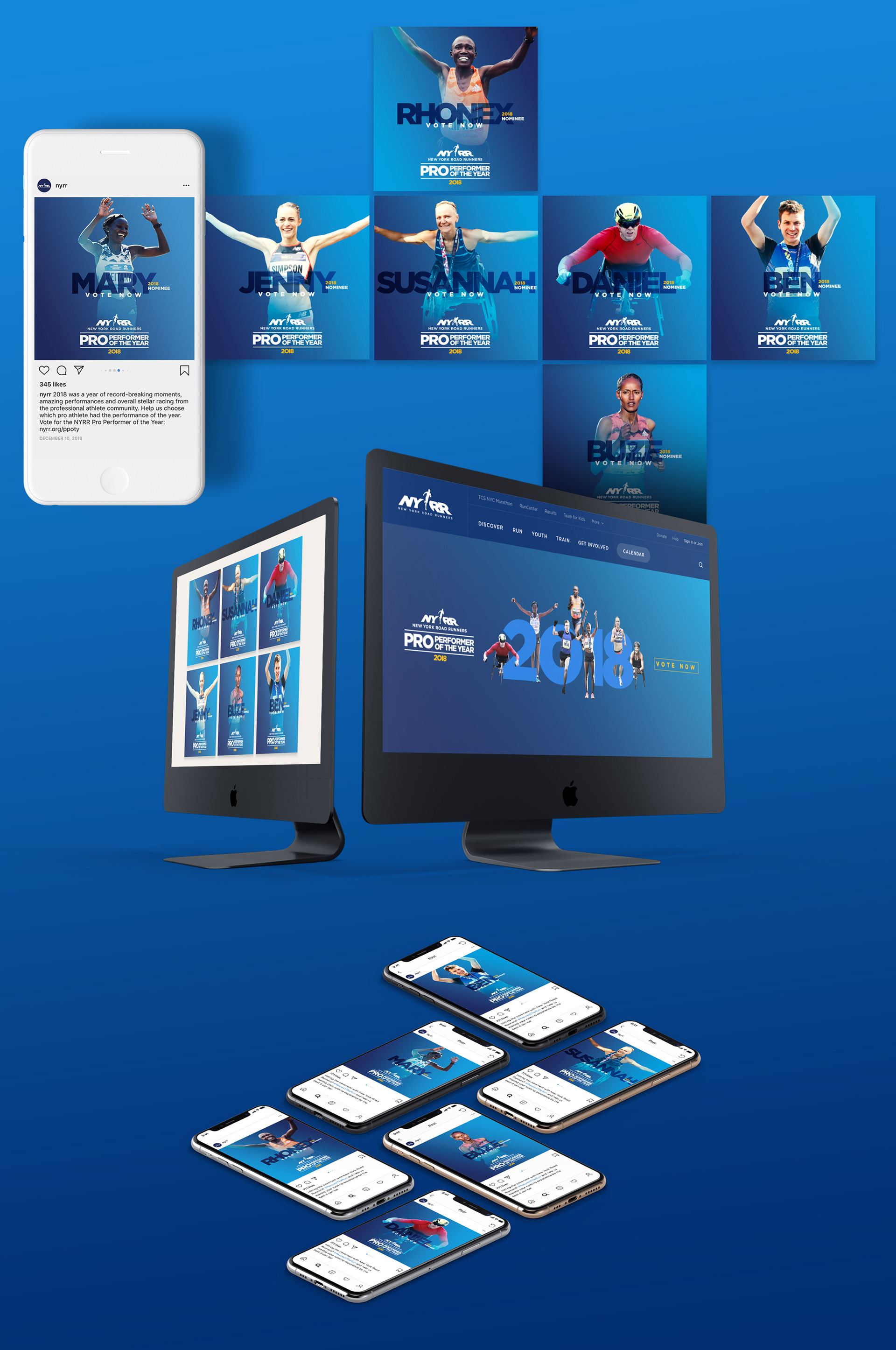 Vinyl, Acrylic Frames, T-Shirt Frames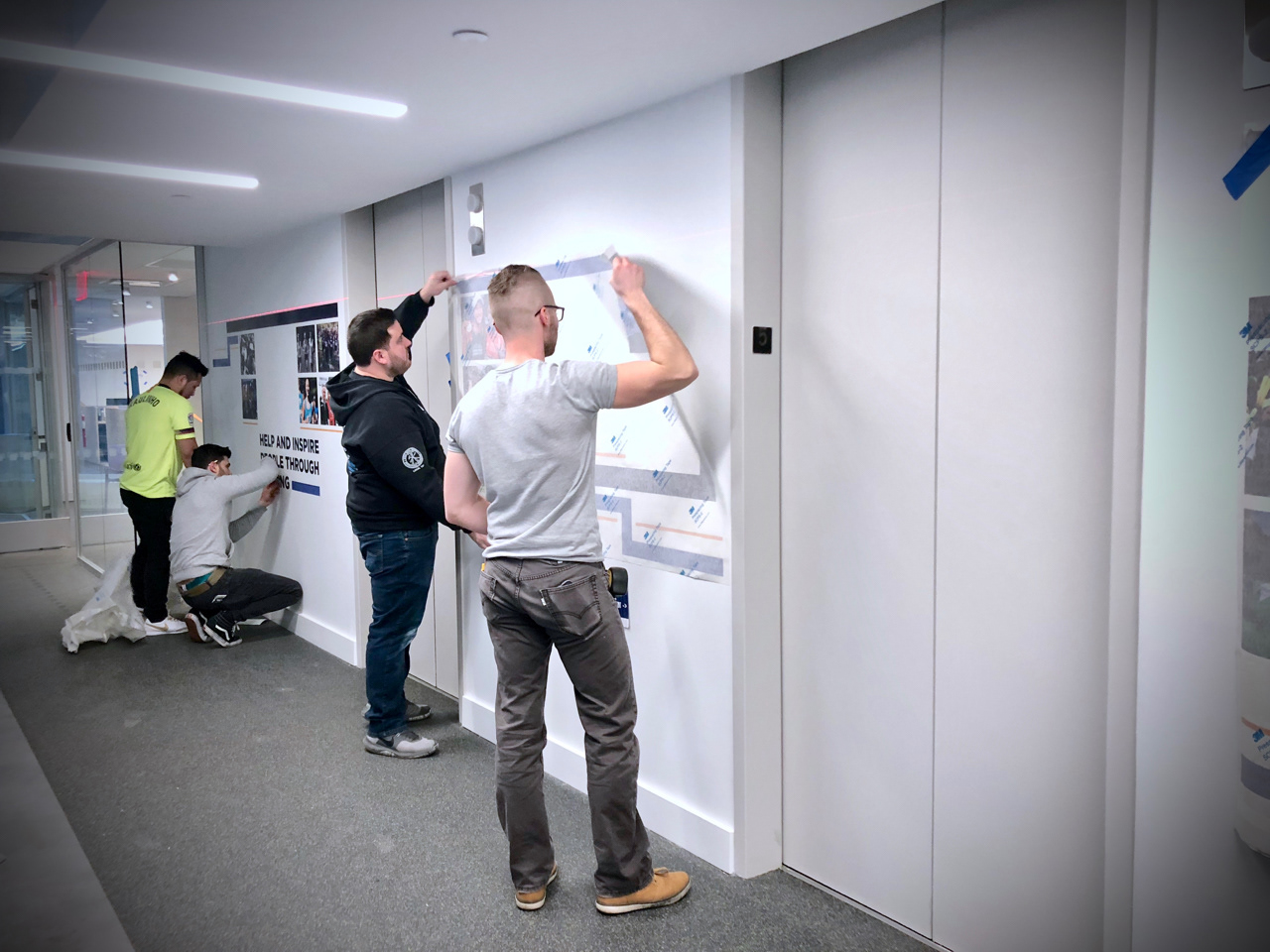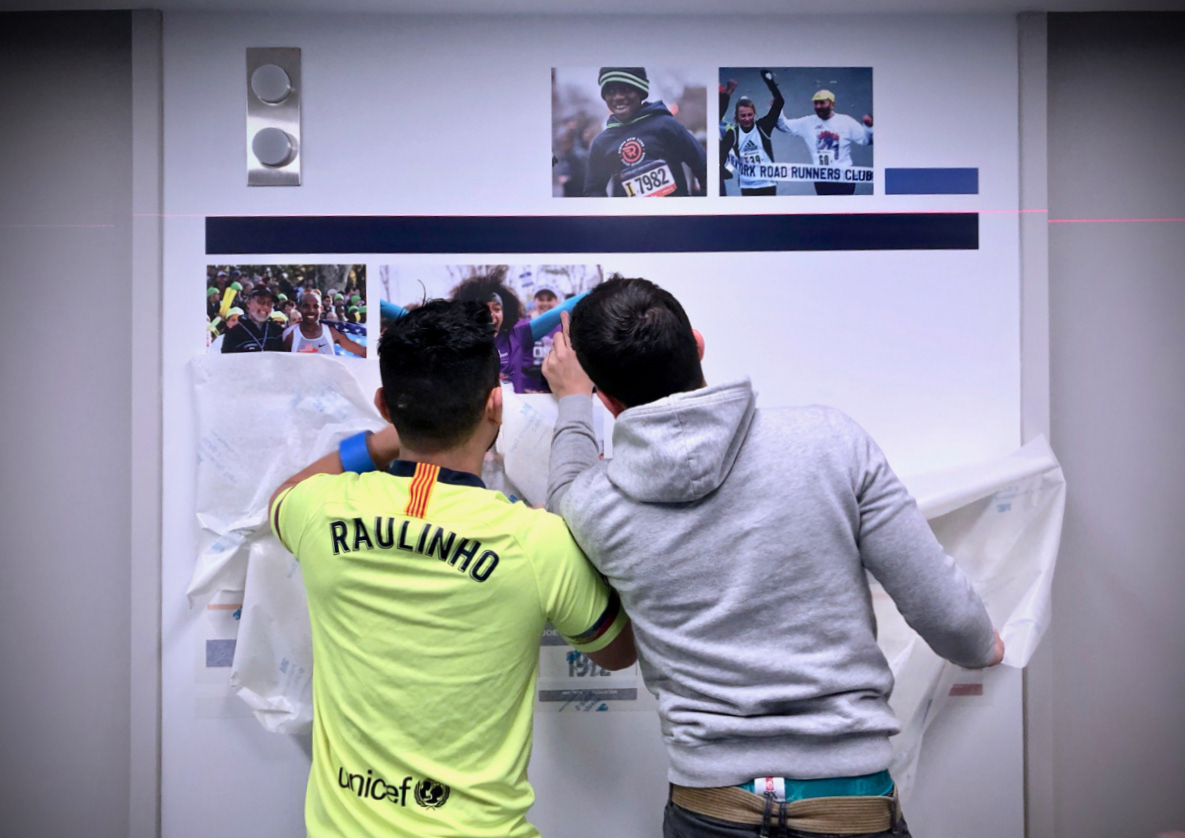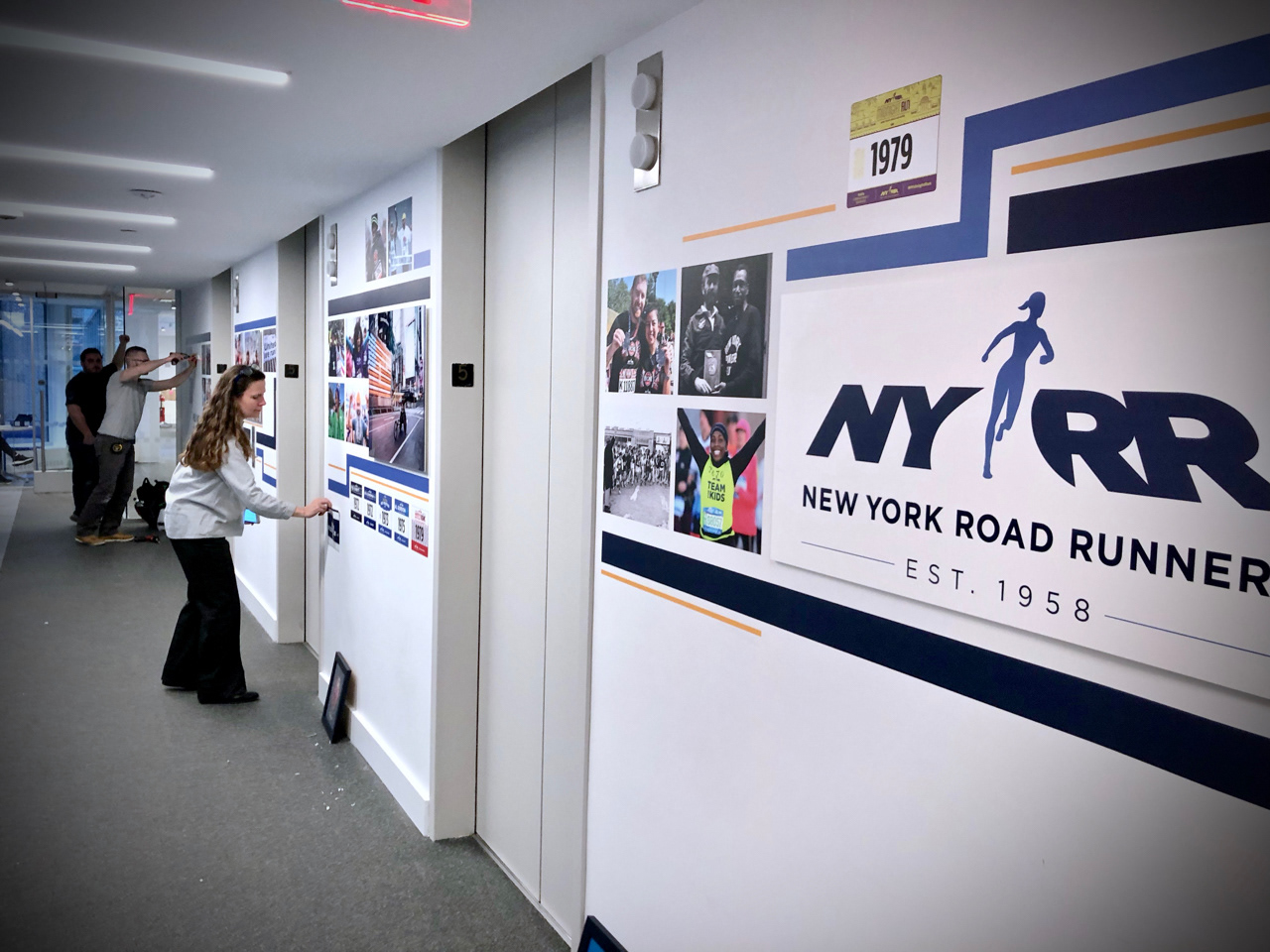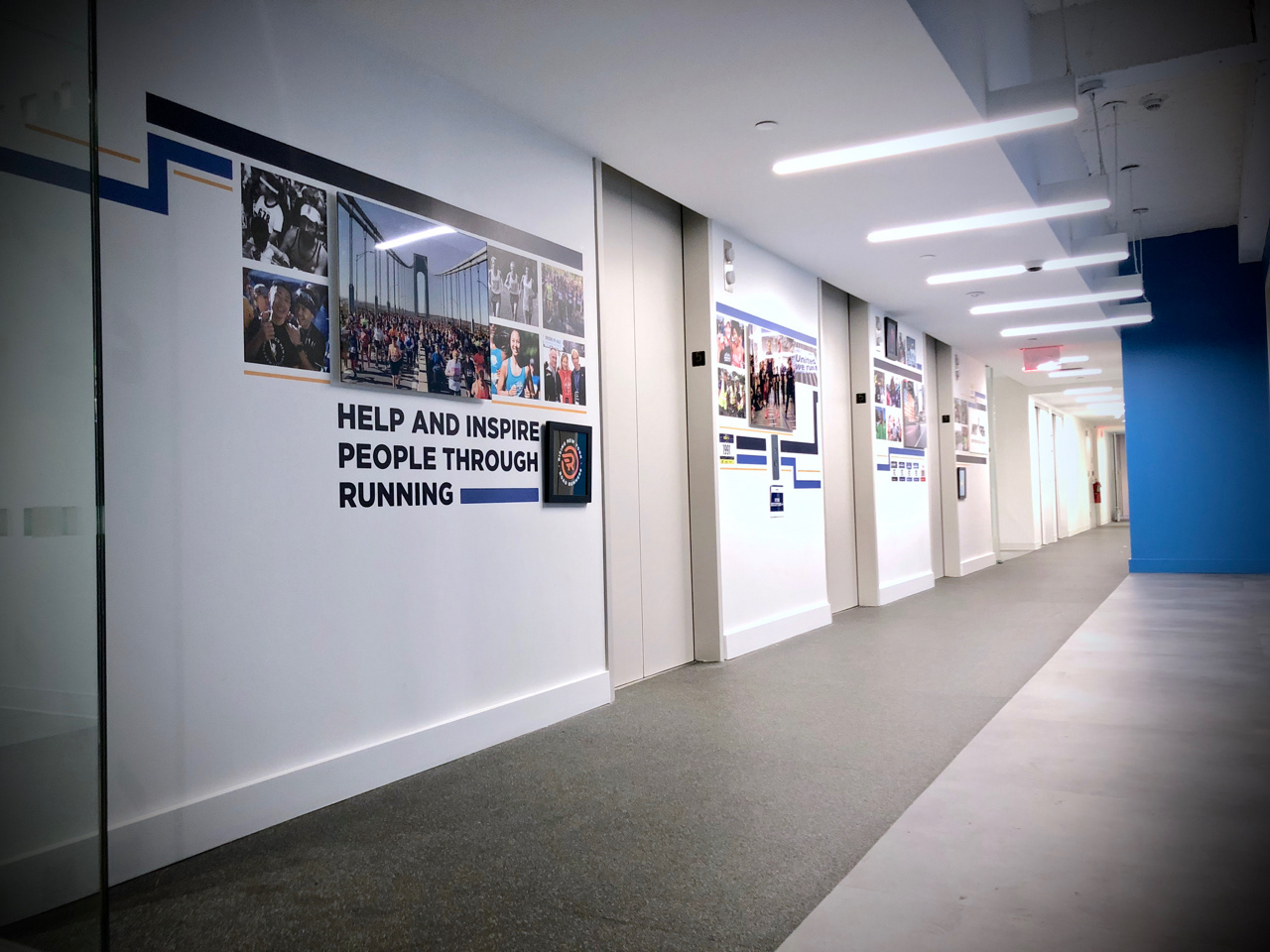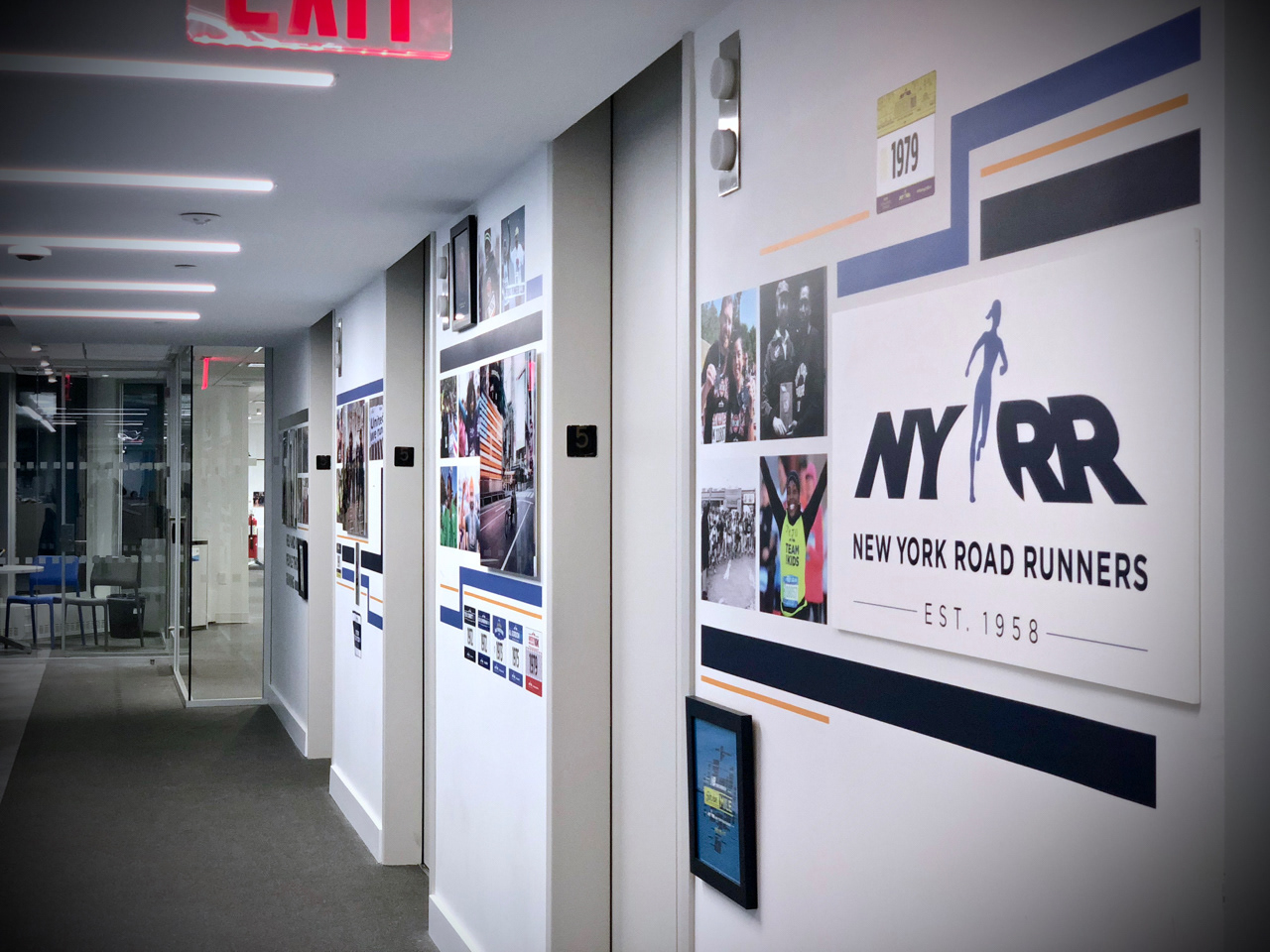 Exhibit Wall, showcasing the company's impact across NYC's 5 Boroughs

Vinyl, Acrylic Frames, T-Shirt Frames, Sintra, Medals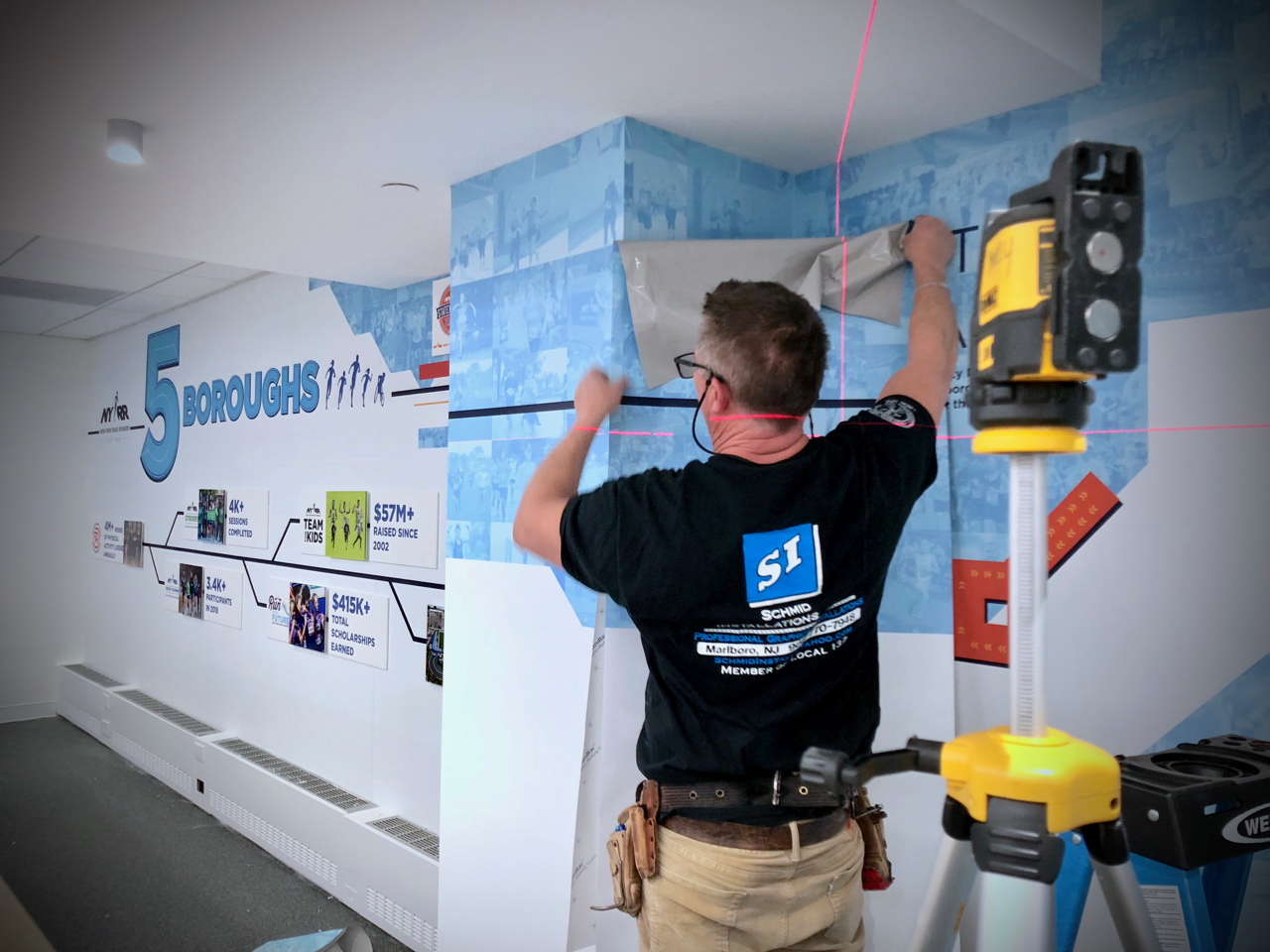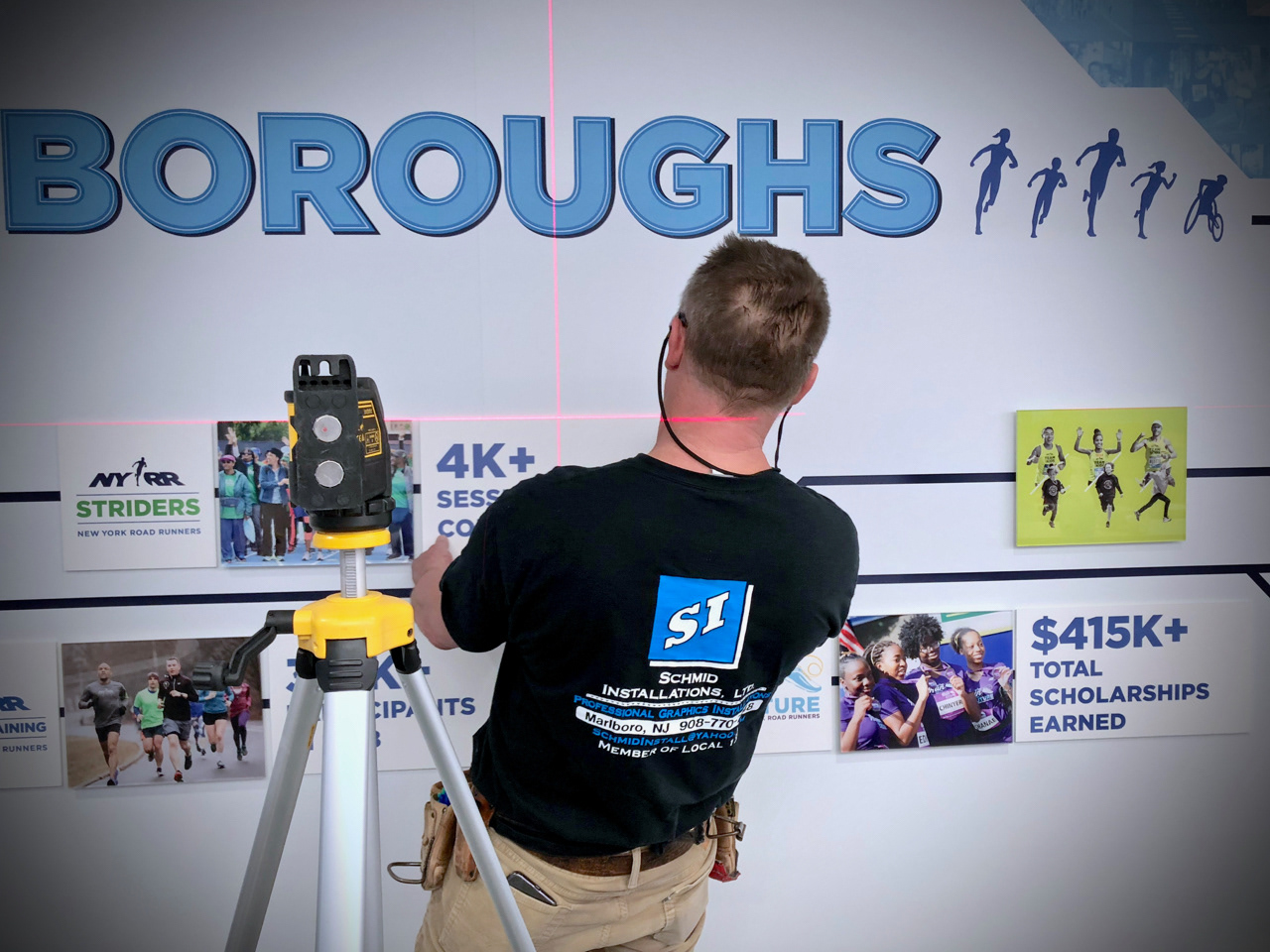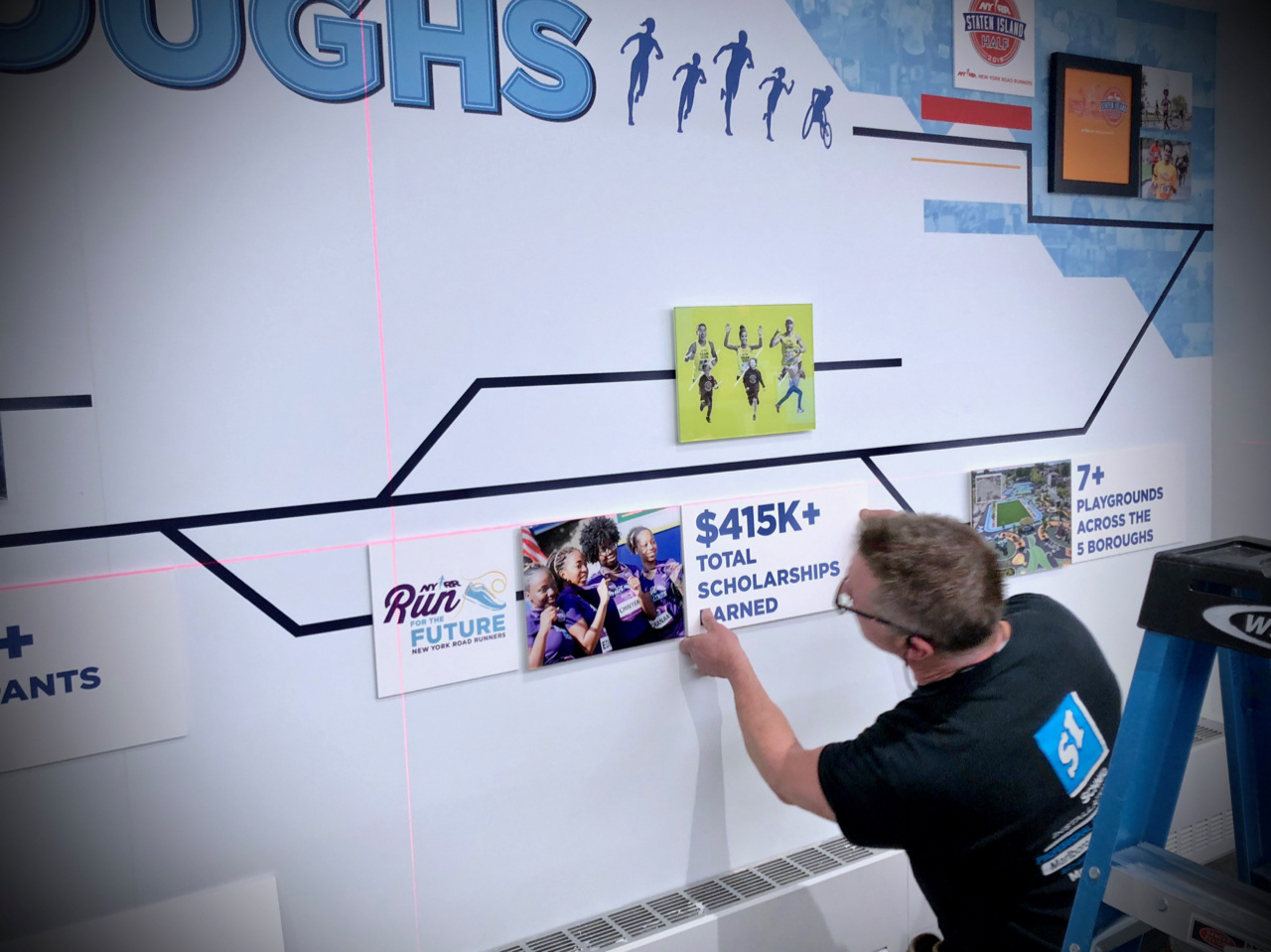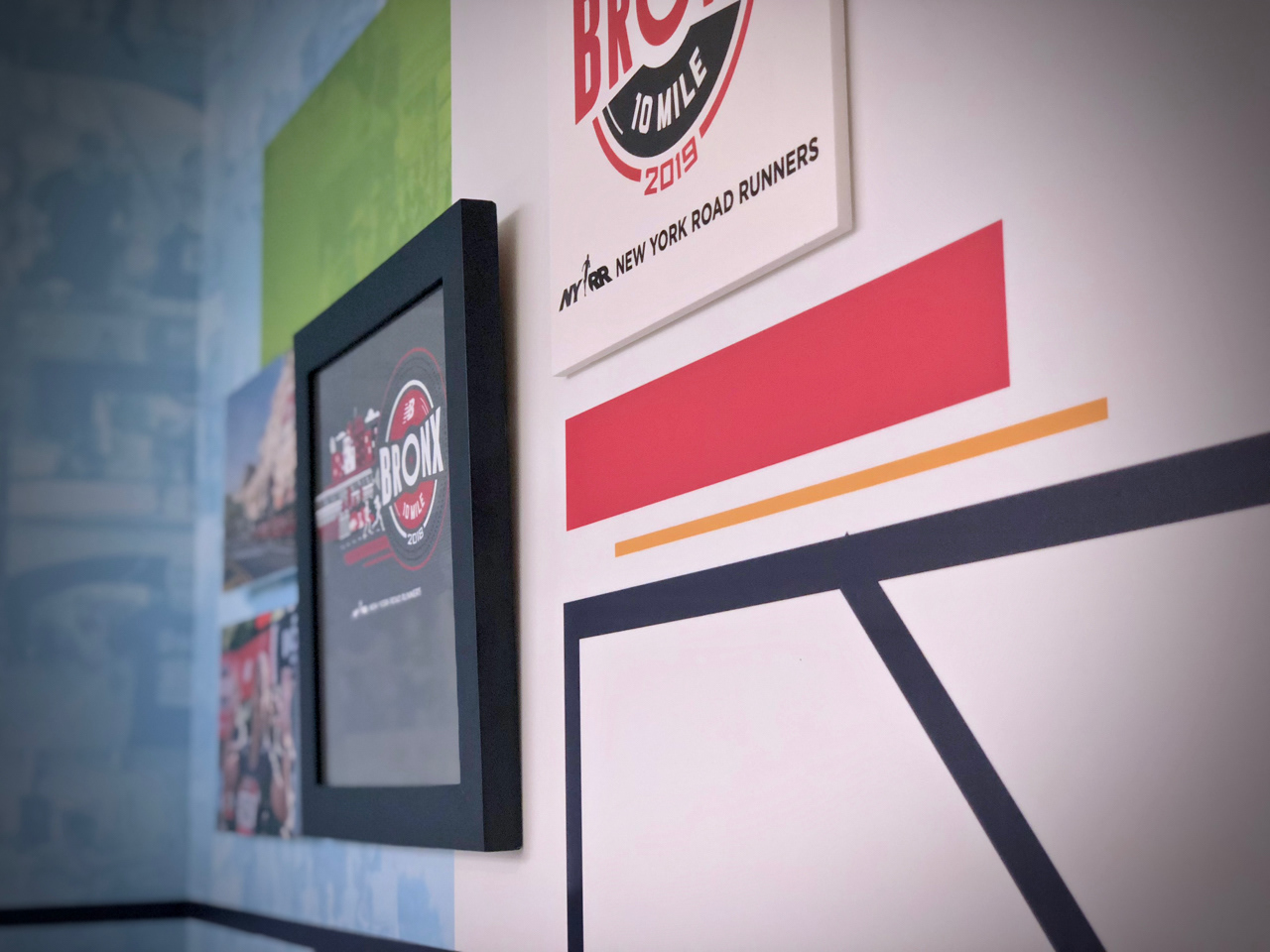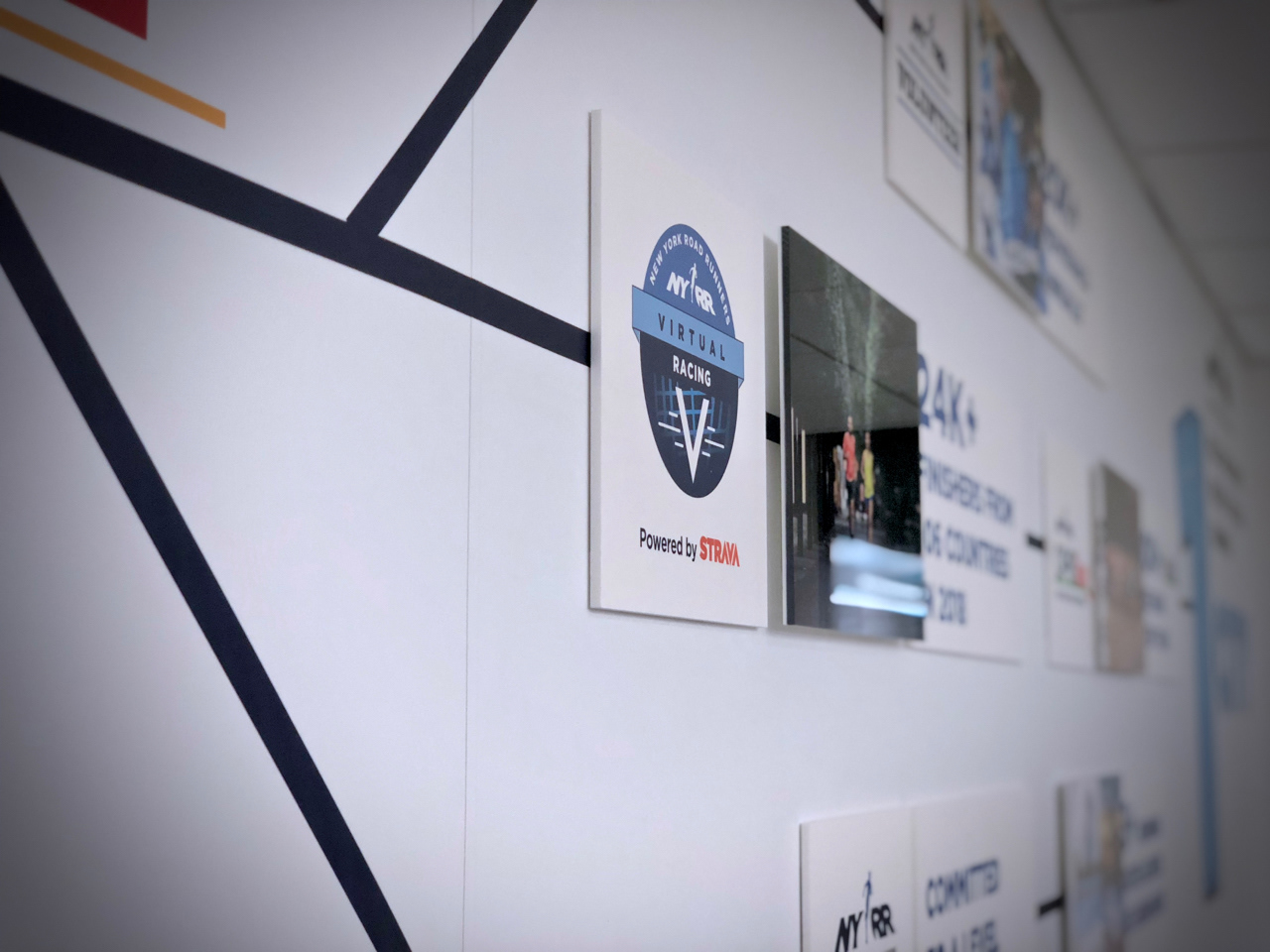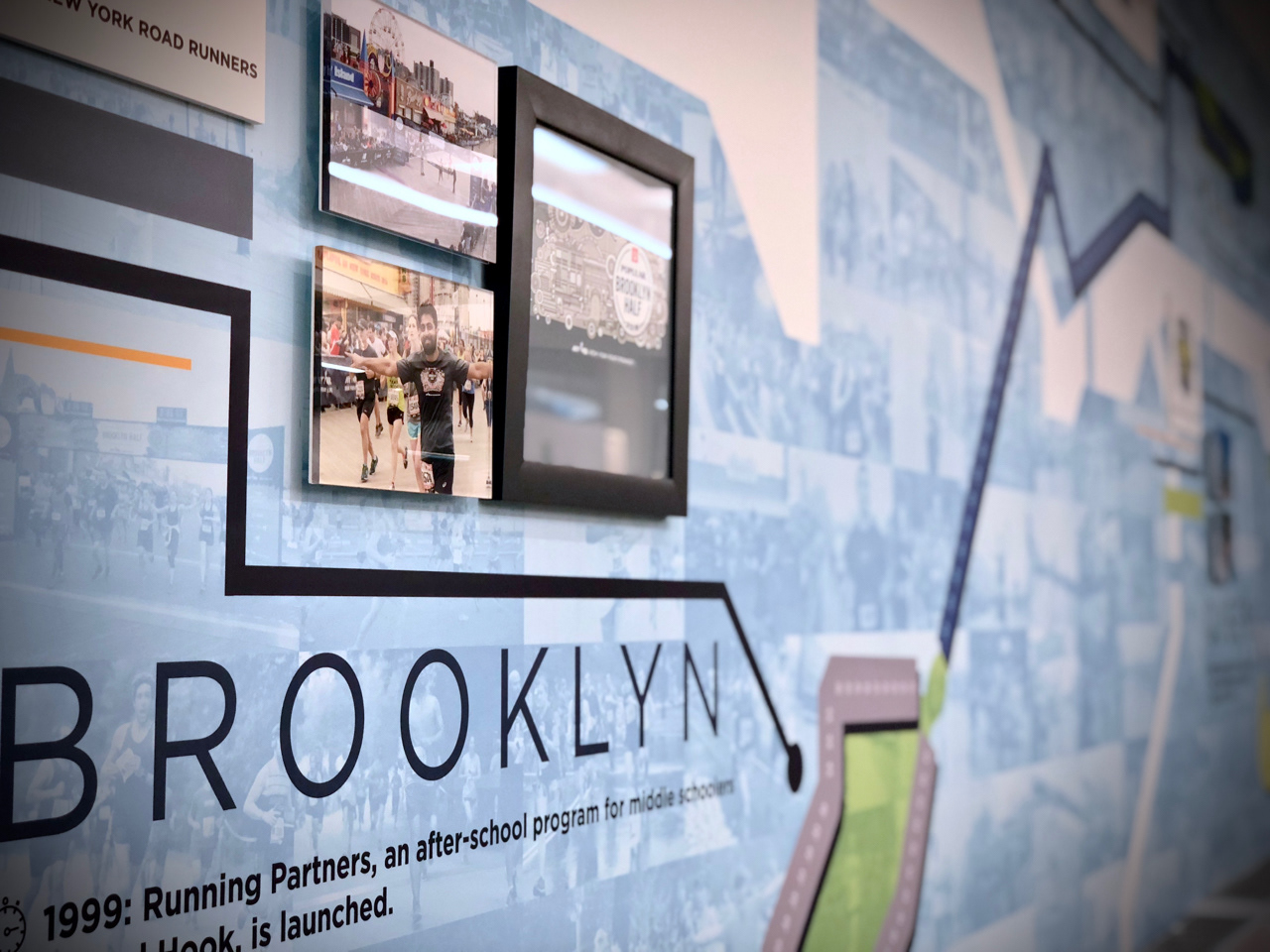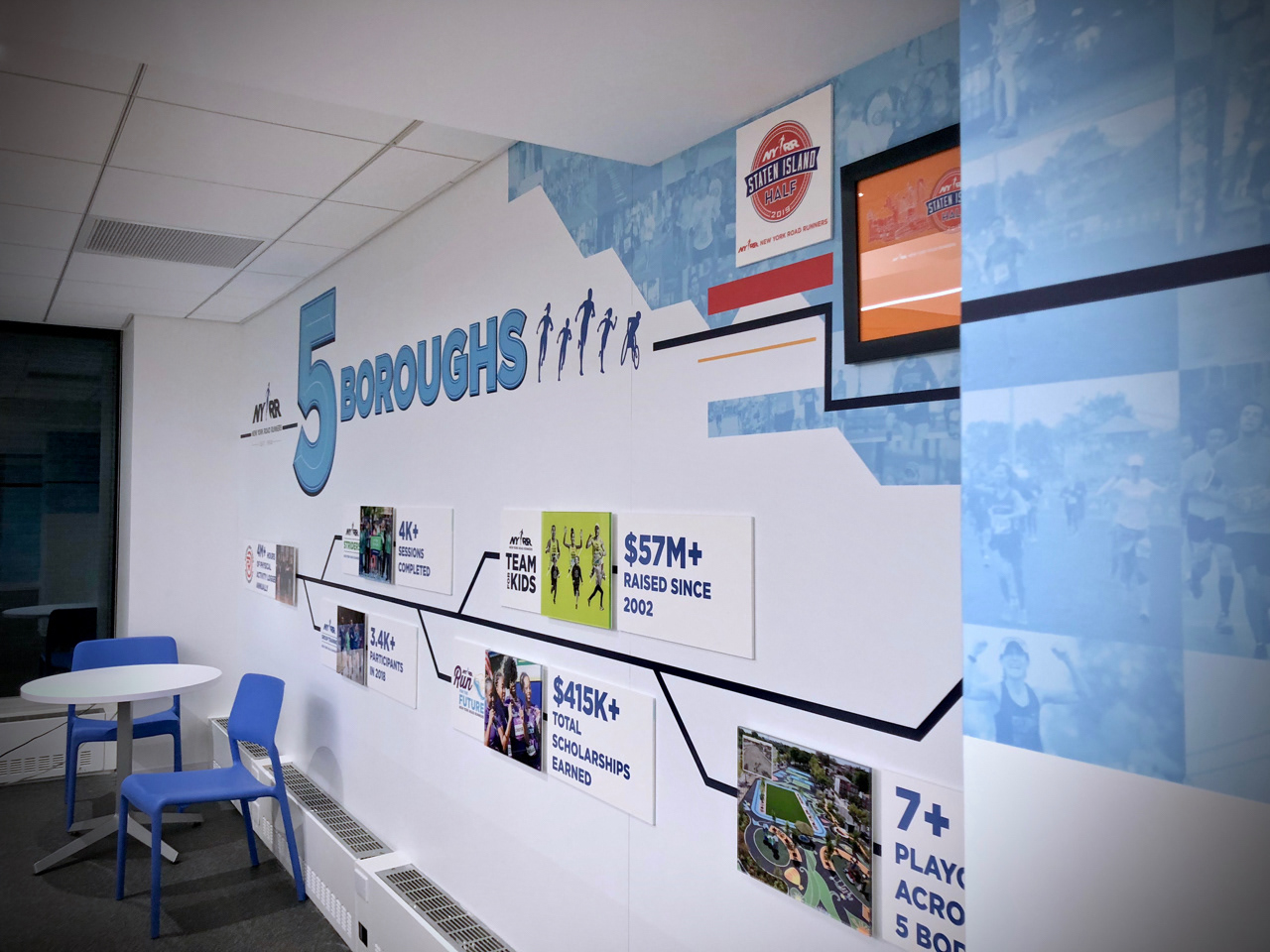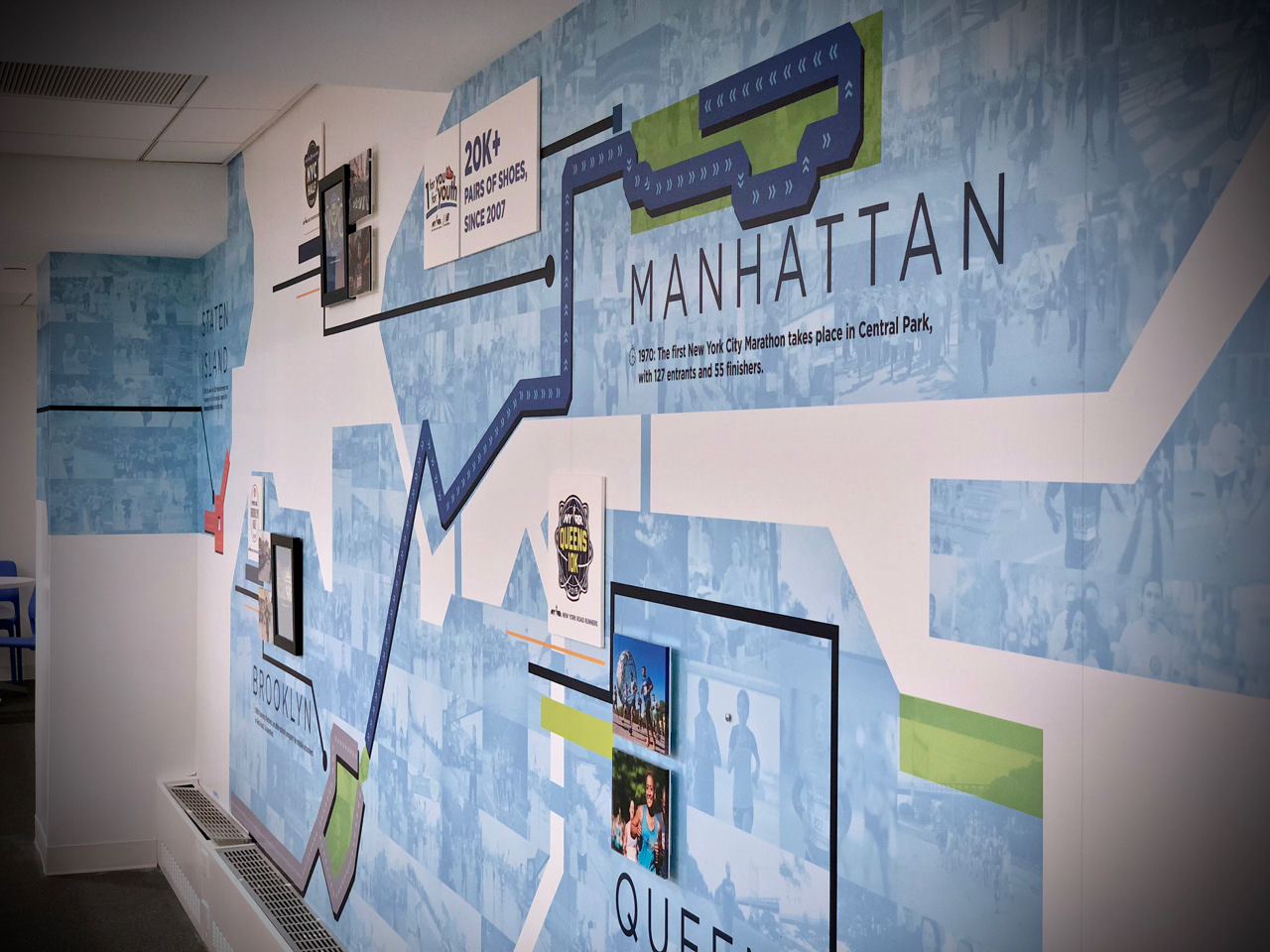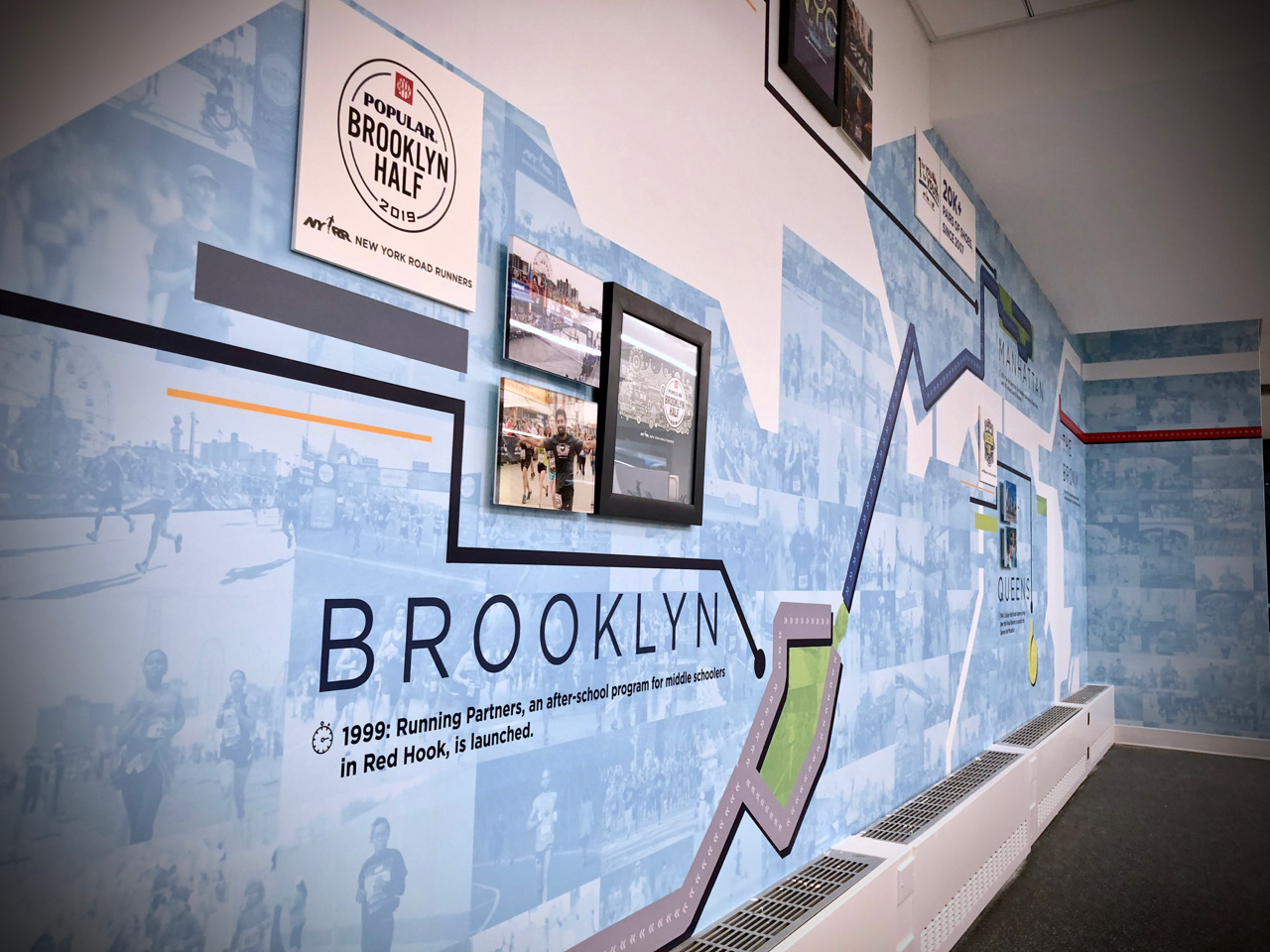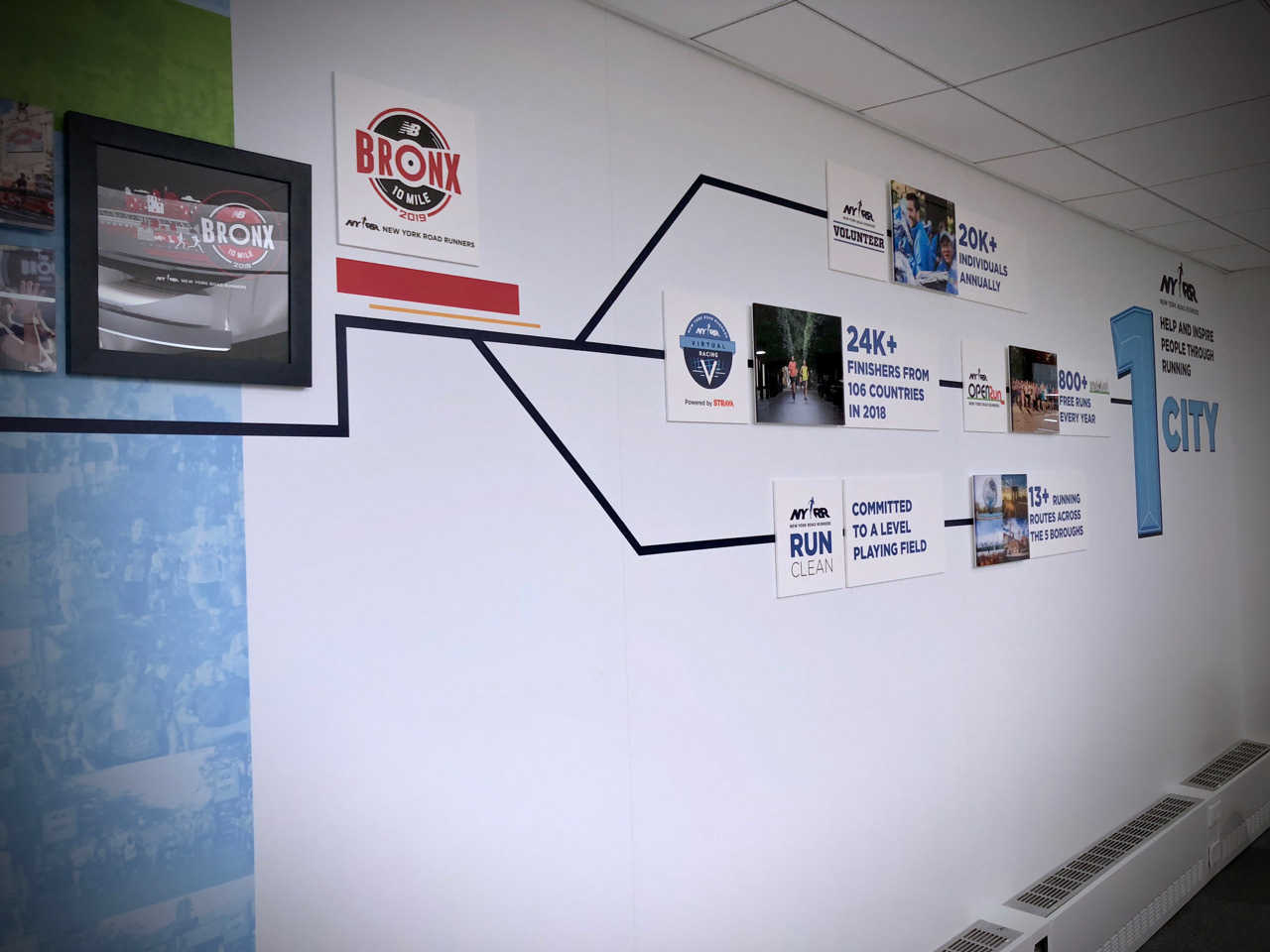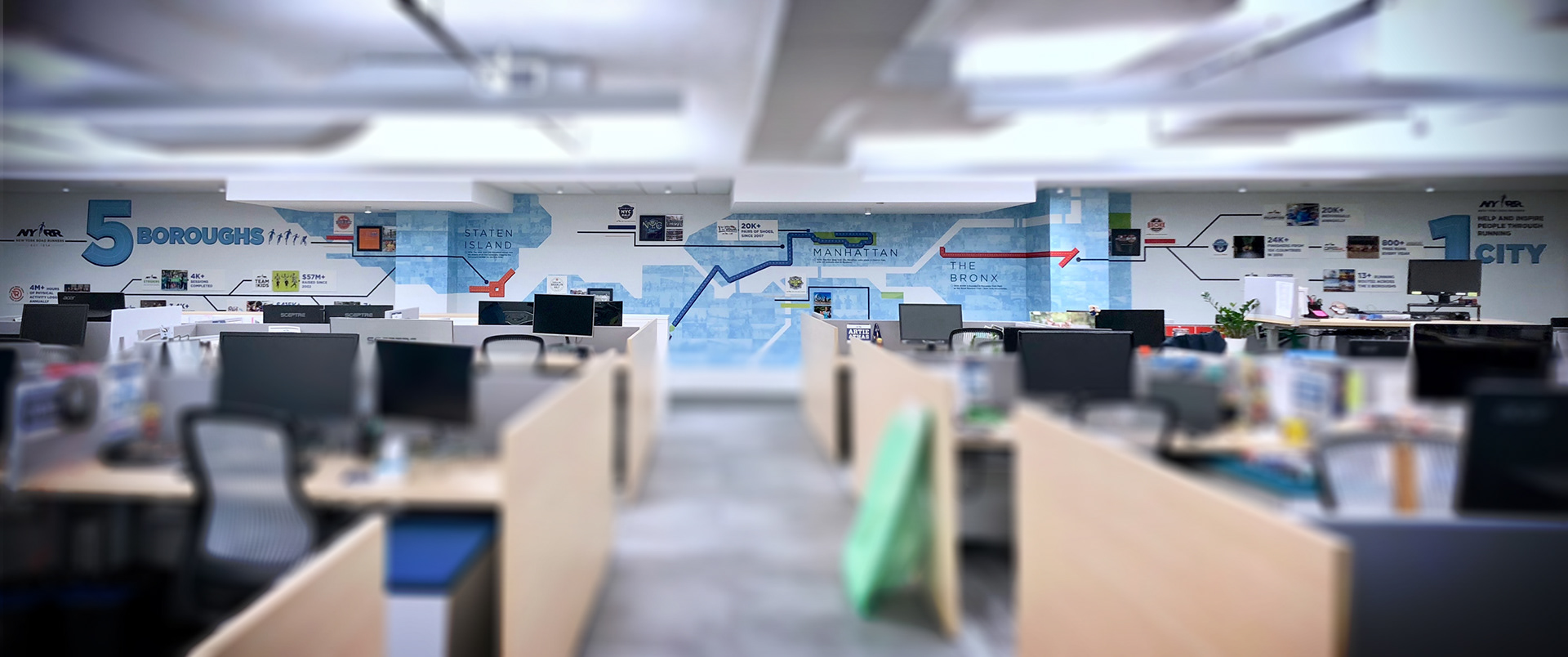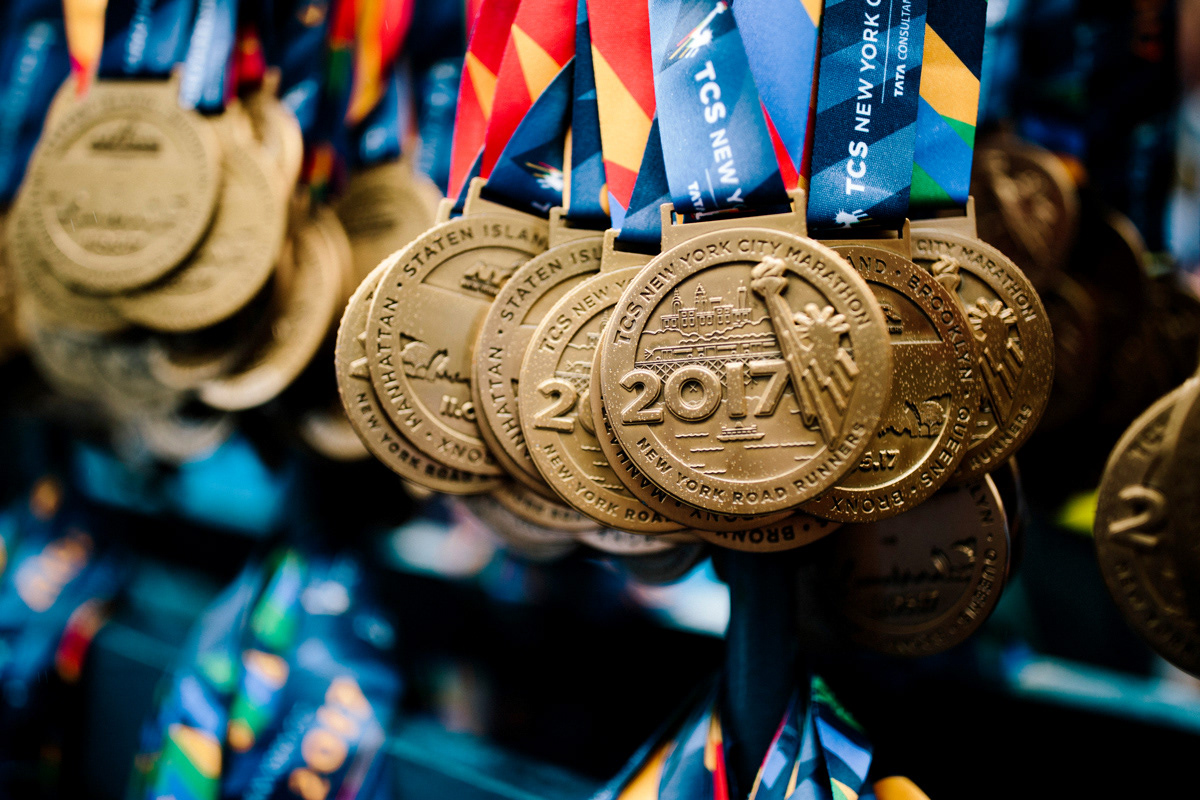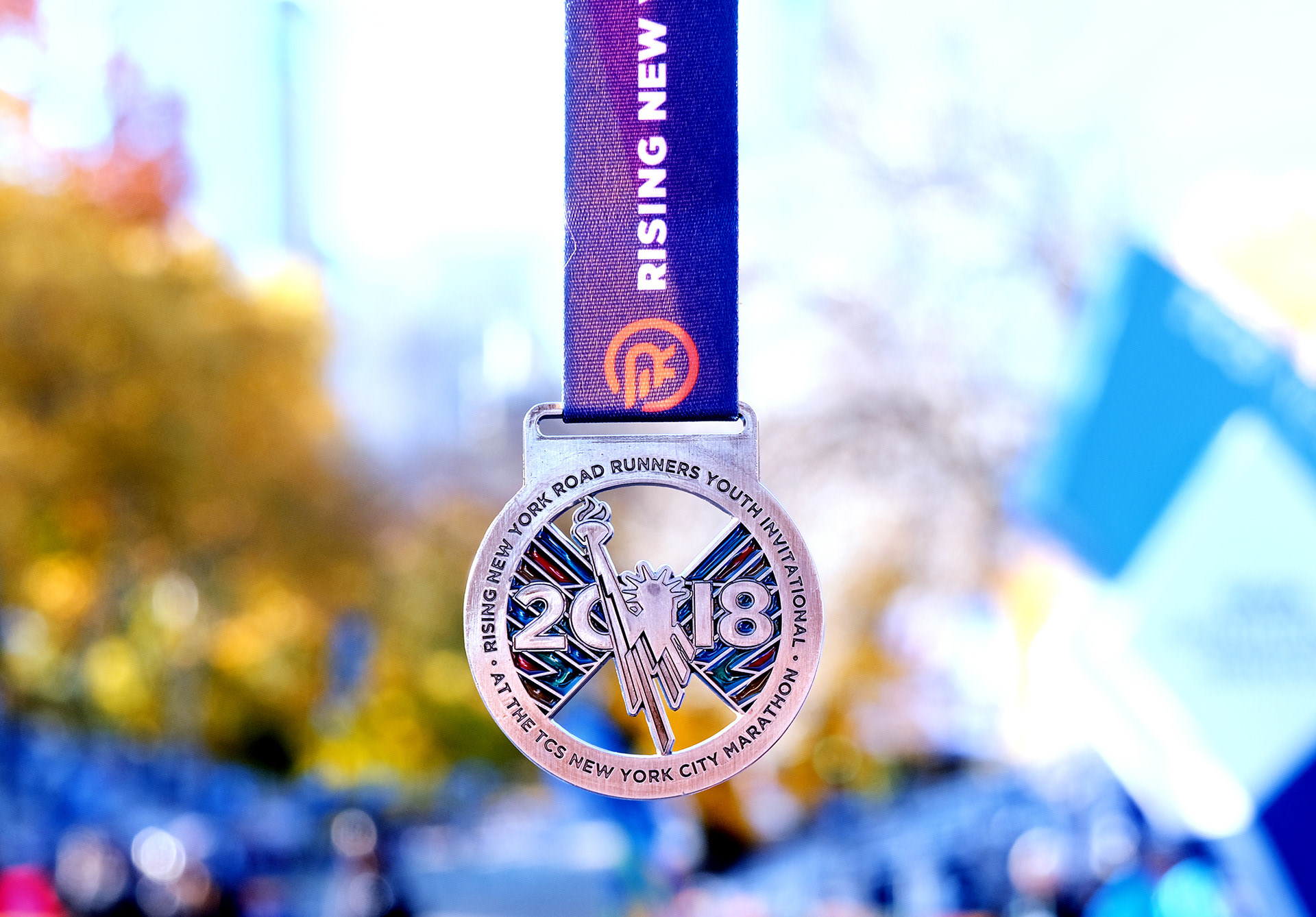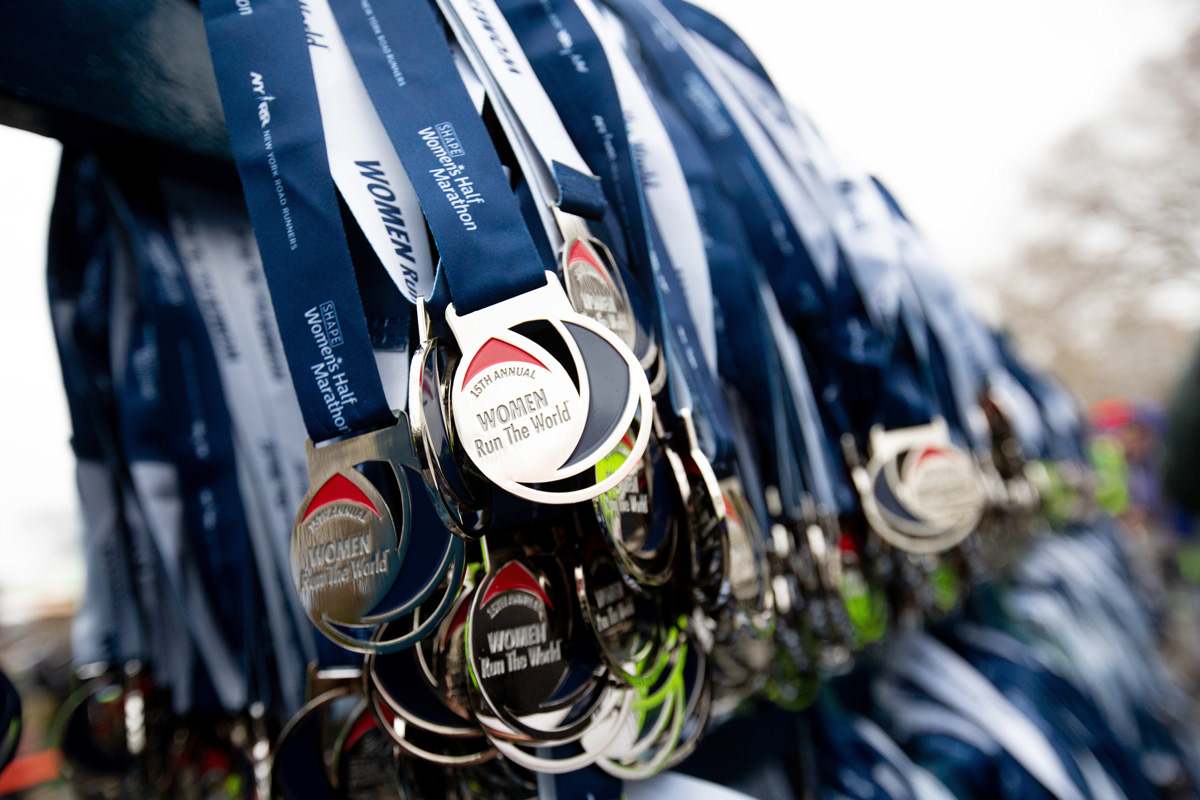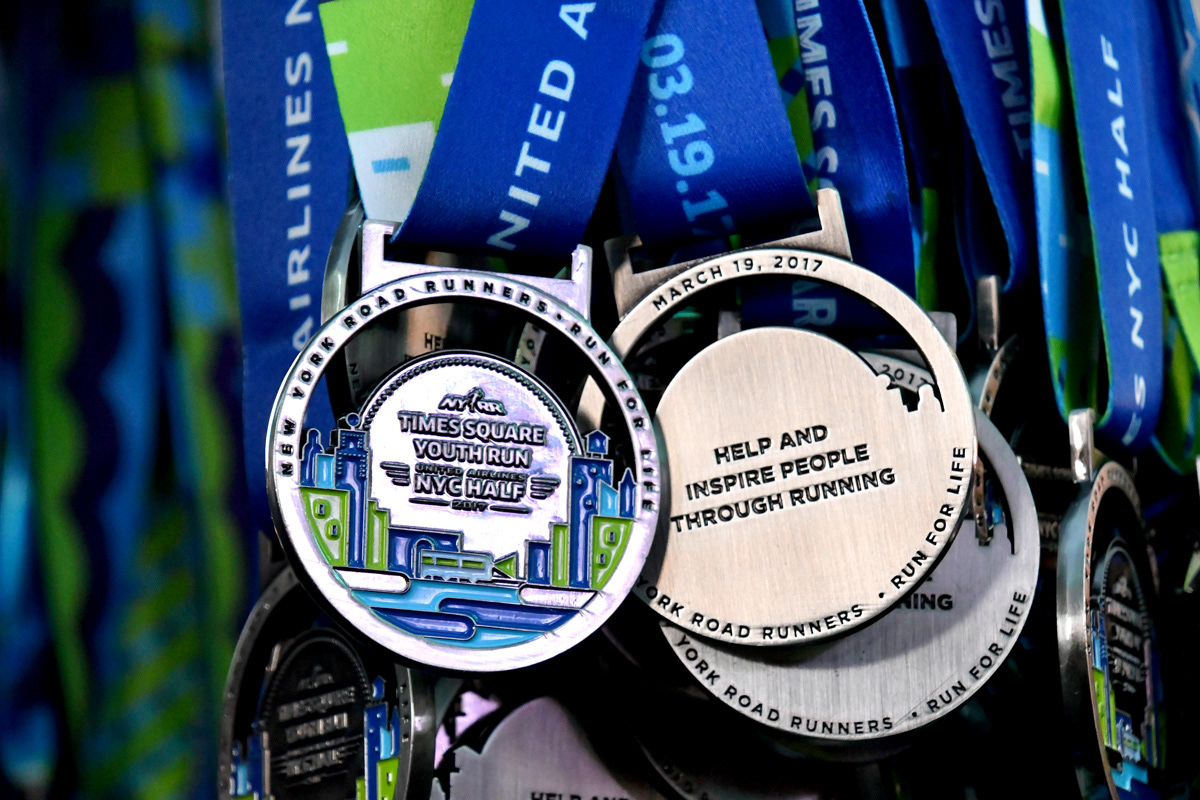 All NYRR BRAND properties: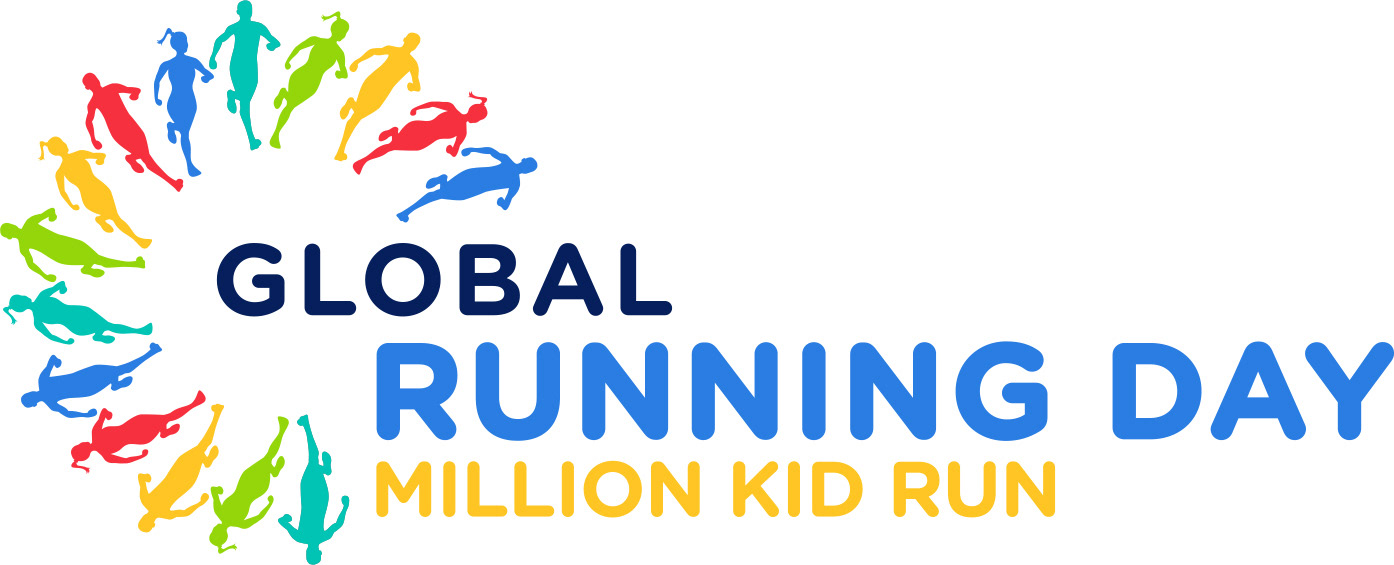 June 5 is Global Running Day, a worldwide celebration of running that encourages people of all ages and abilities to get moving. 
161 countries, 282,575 participants, 1,045,869 social media impressions in 2018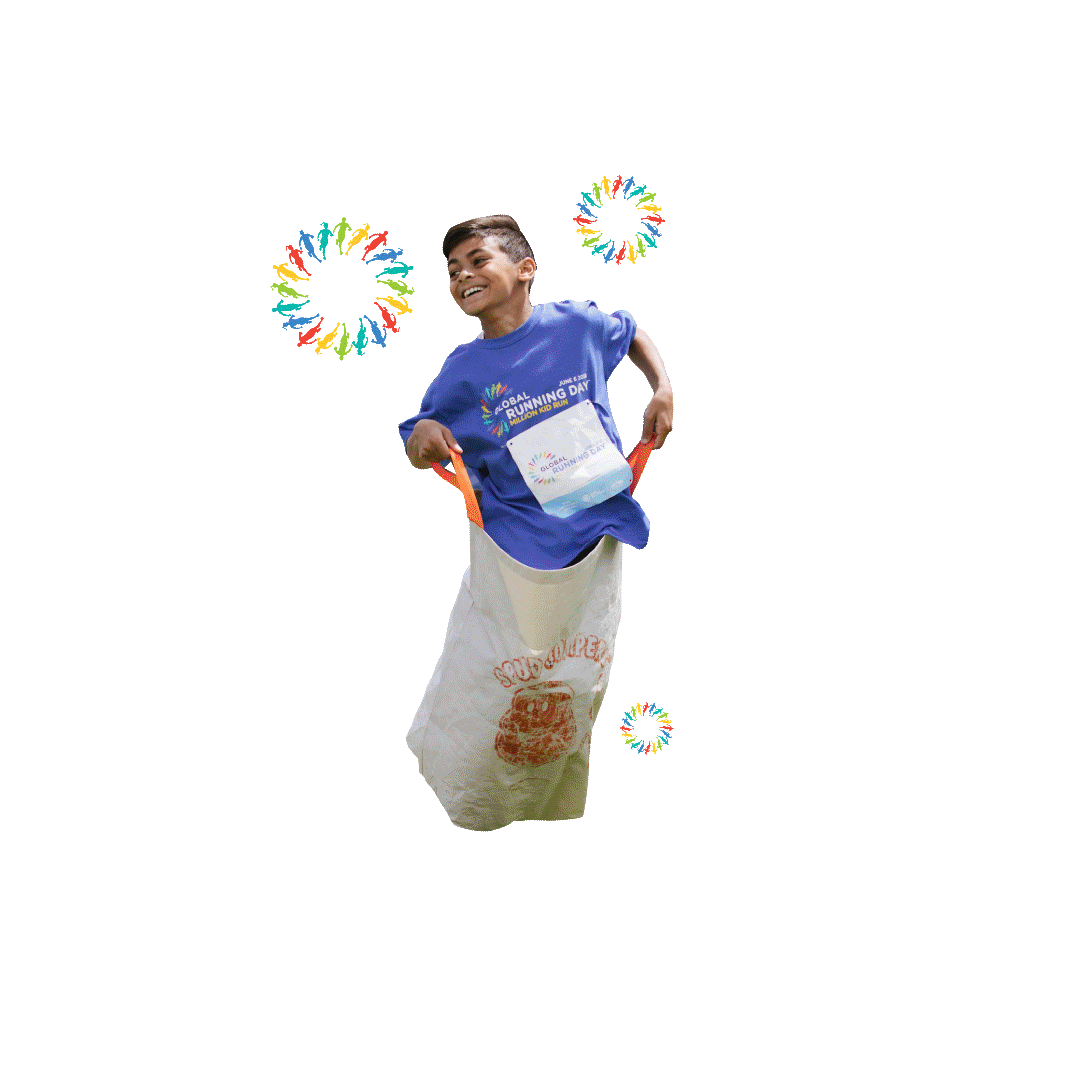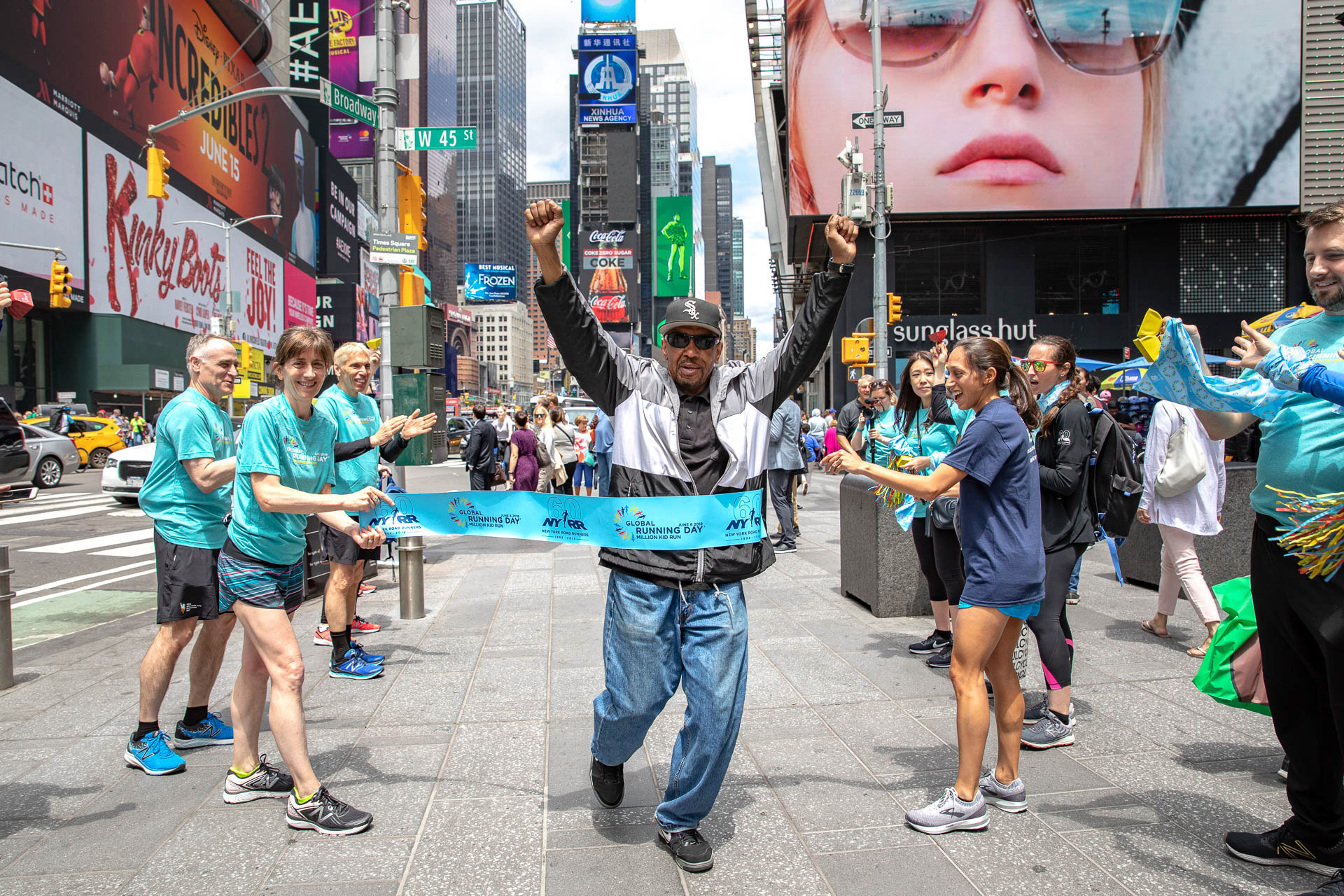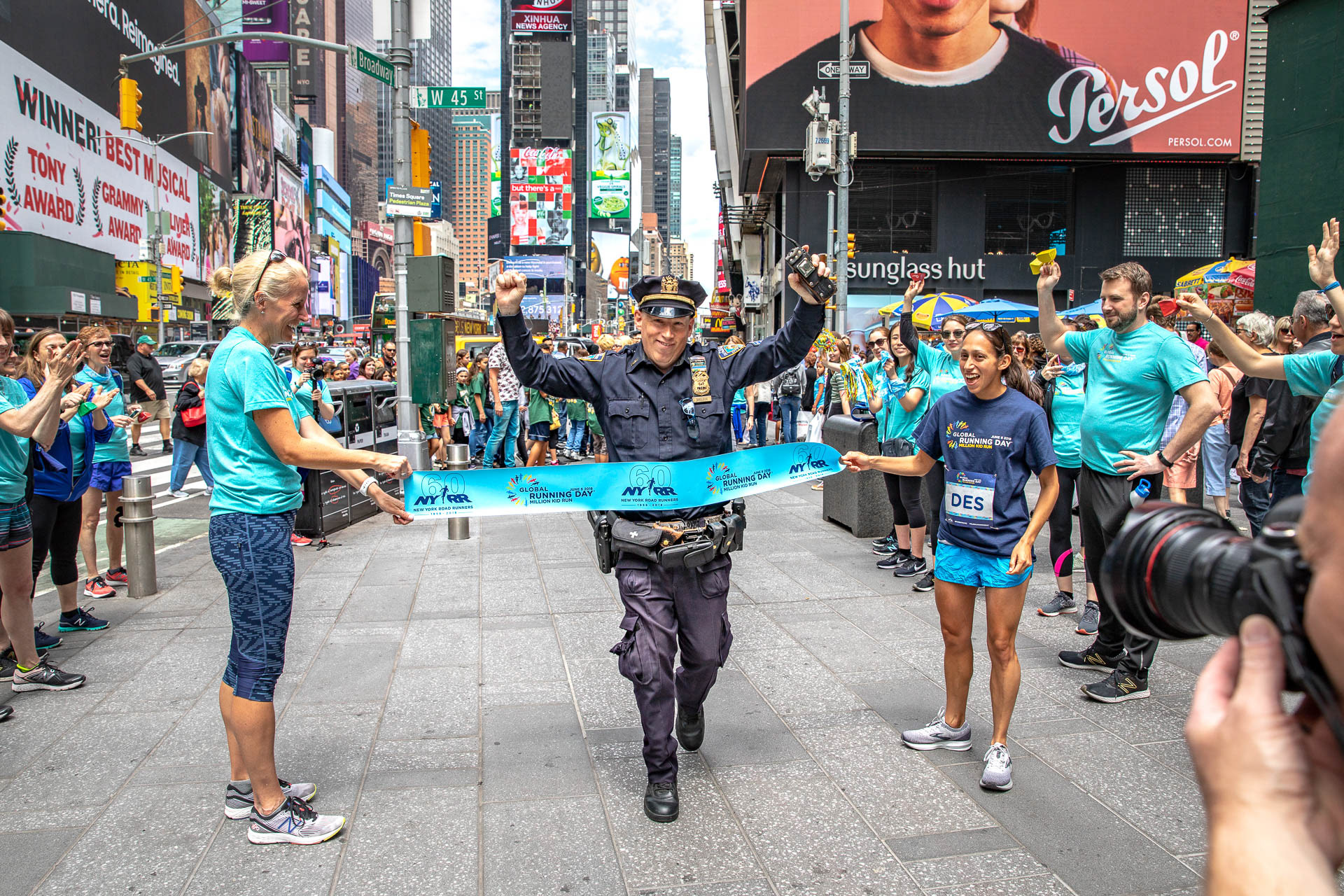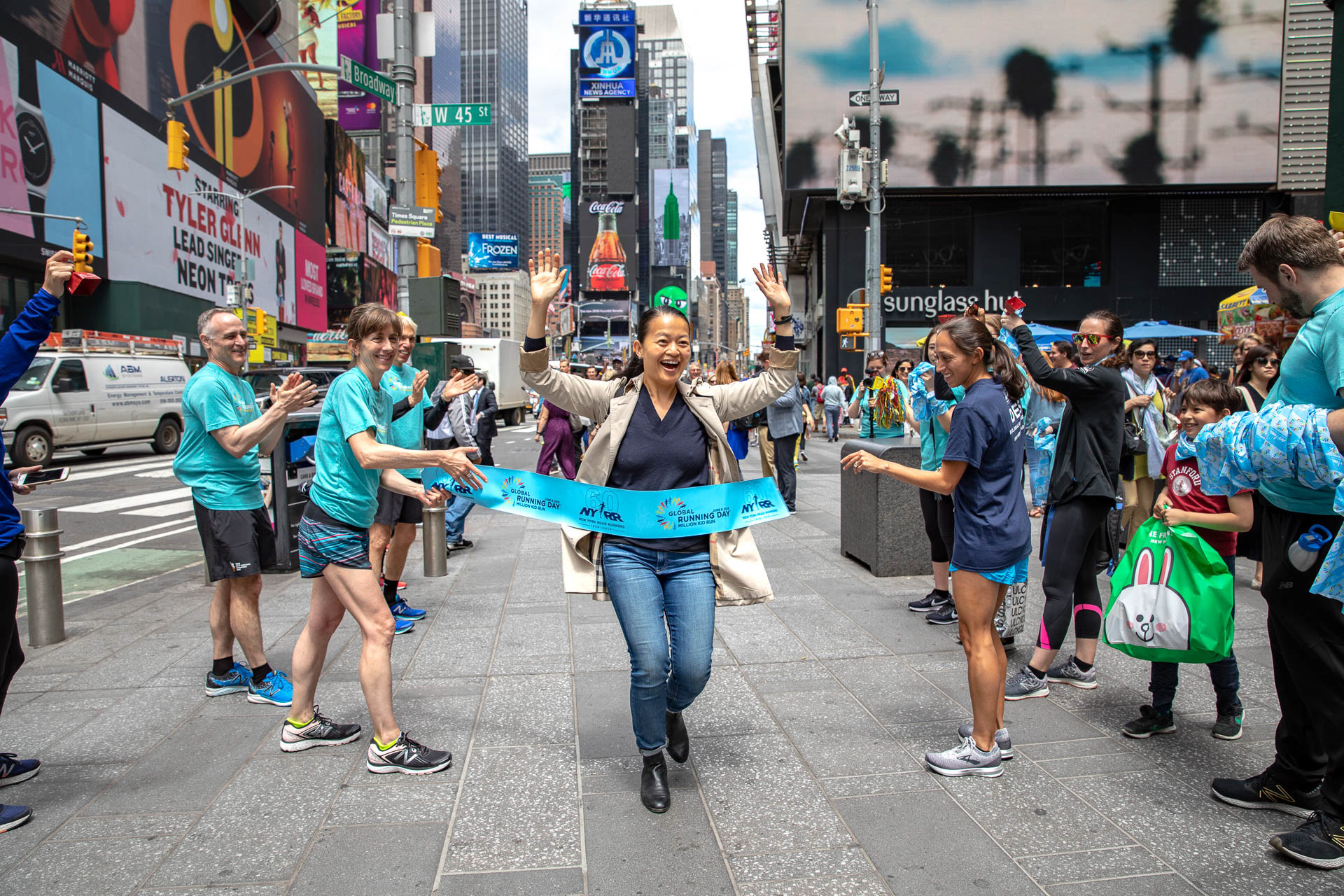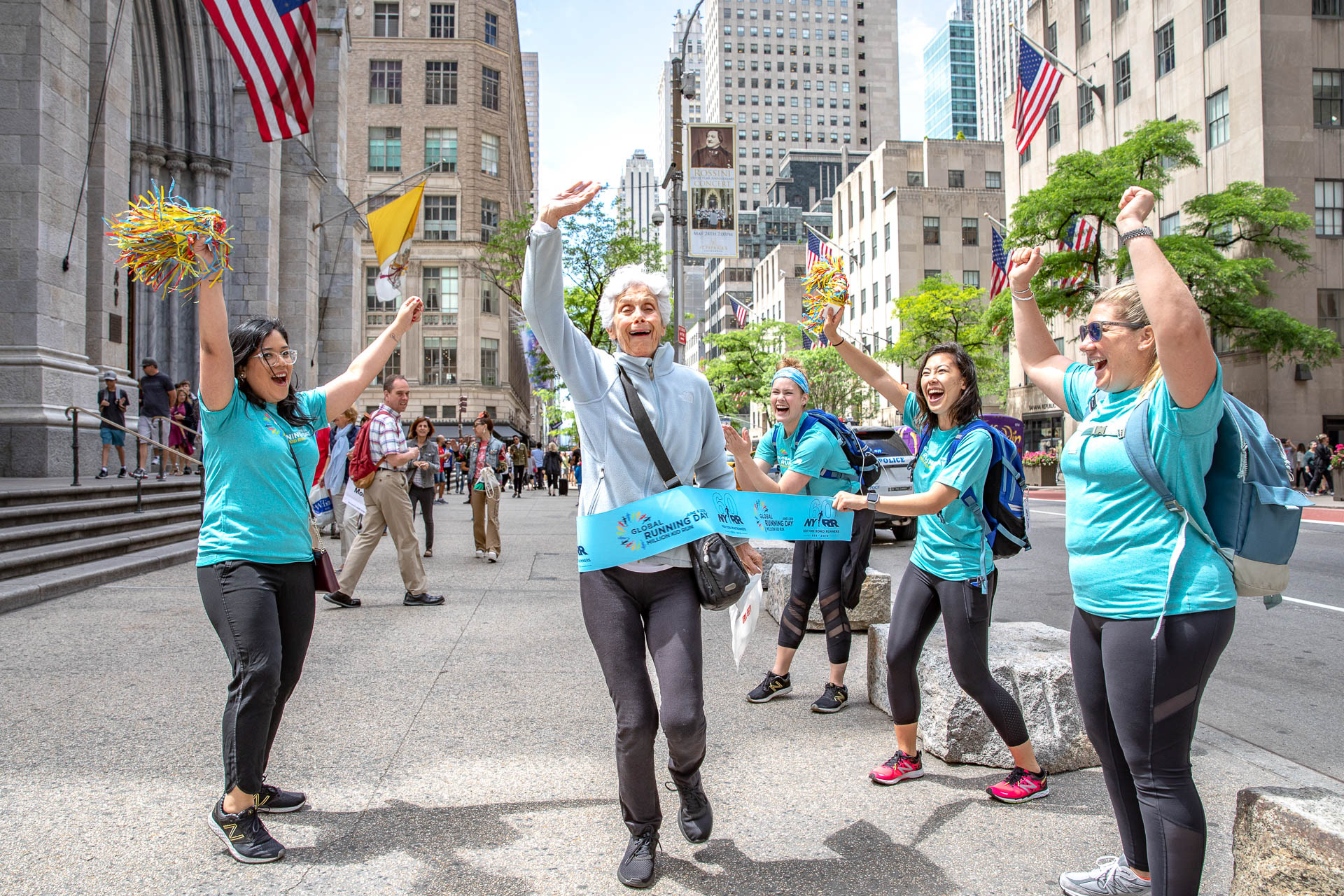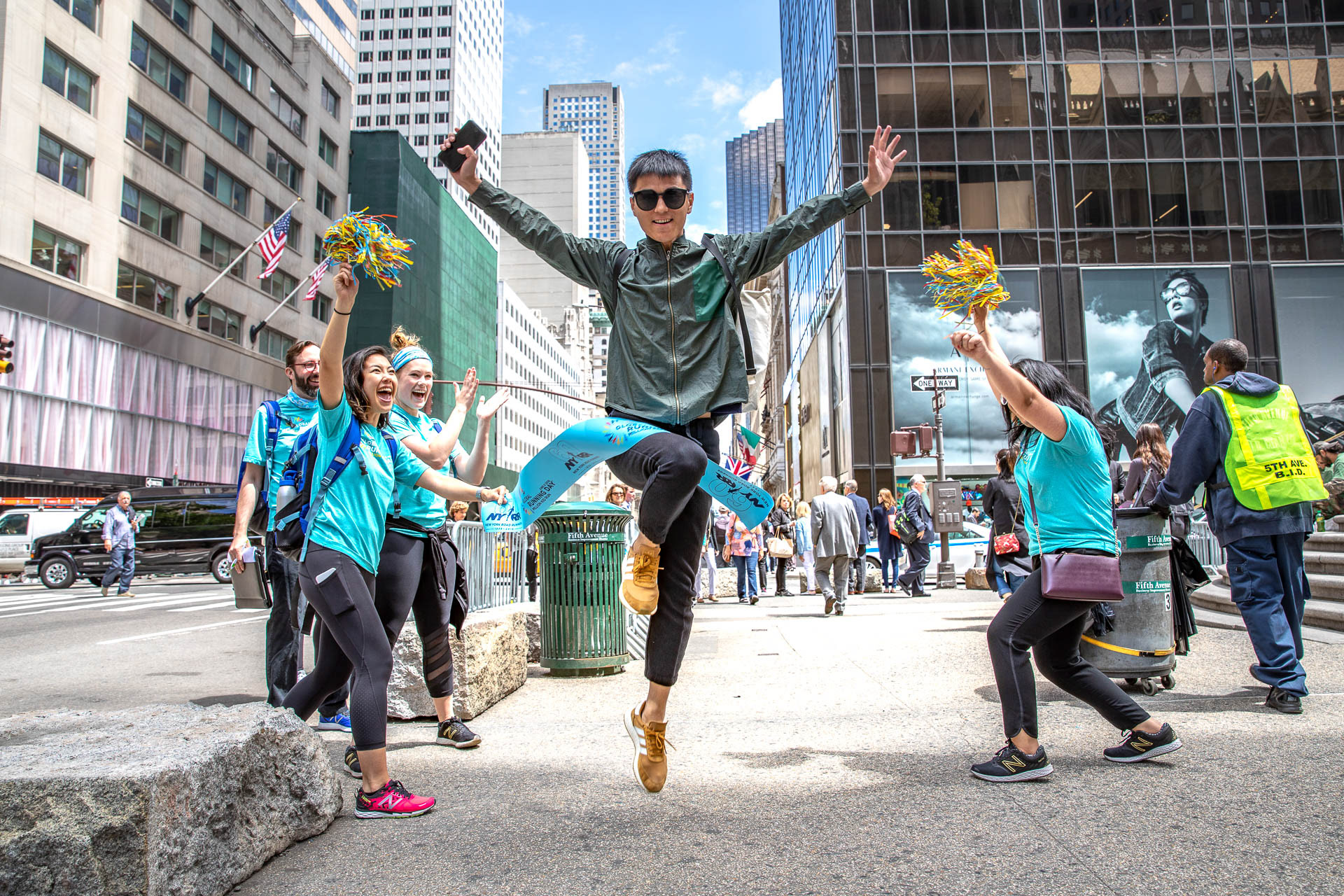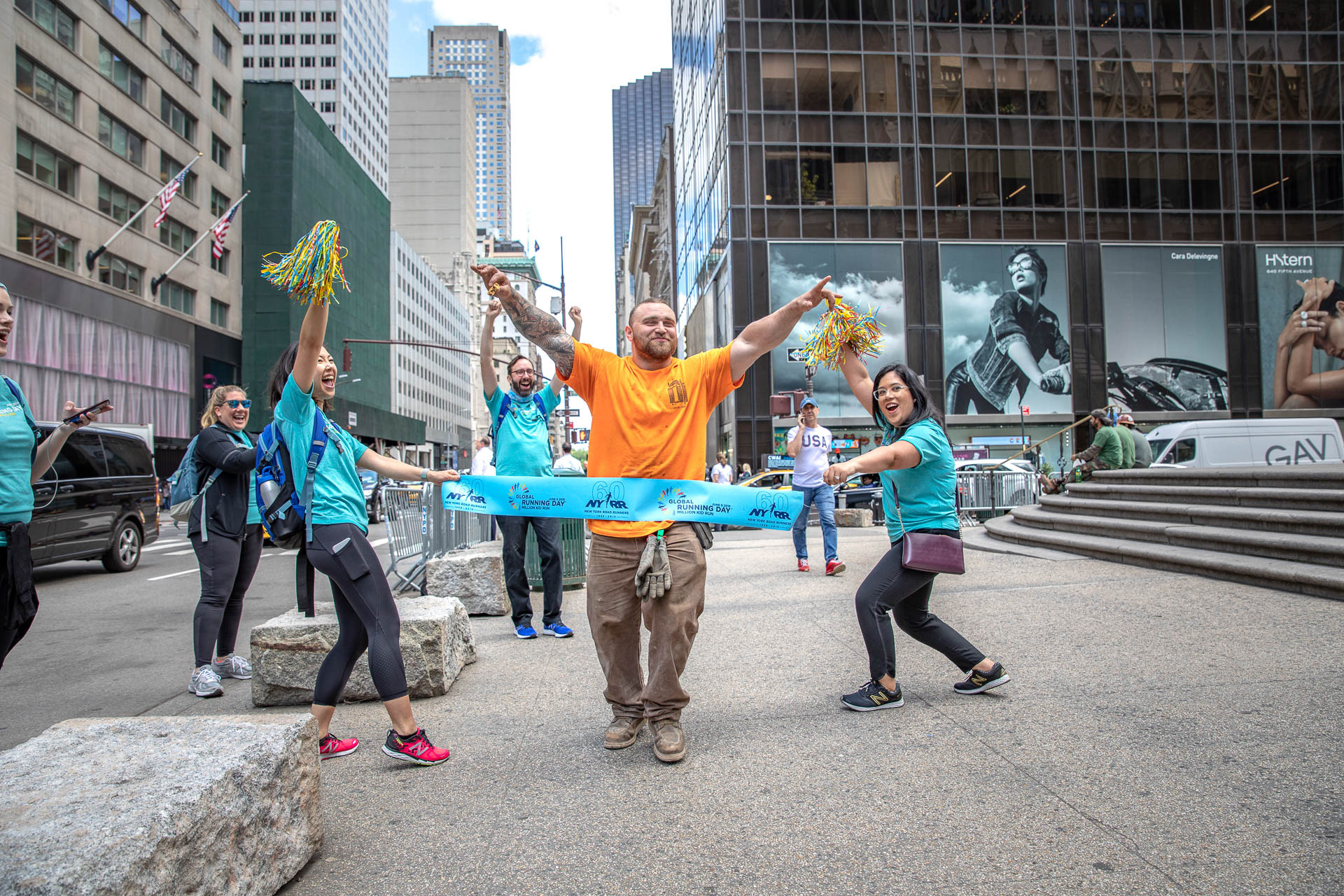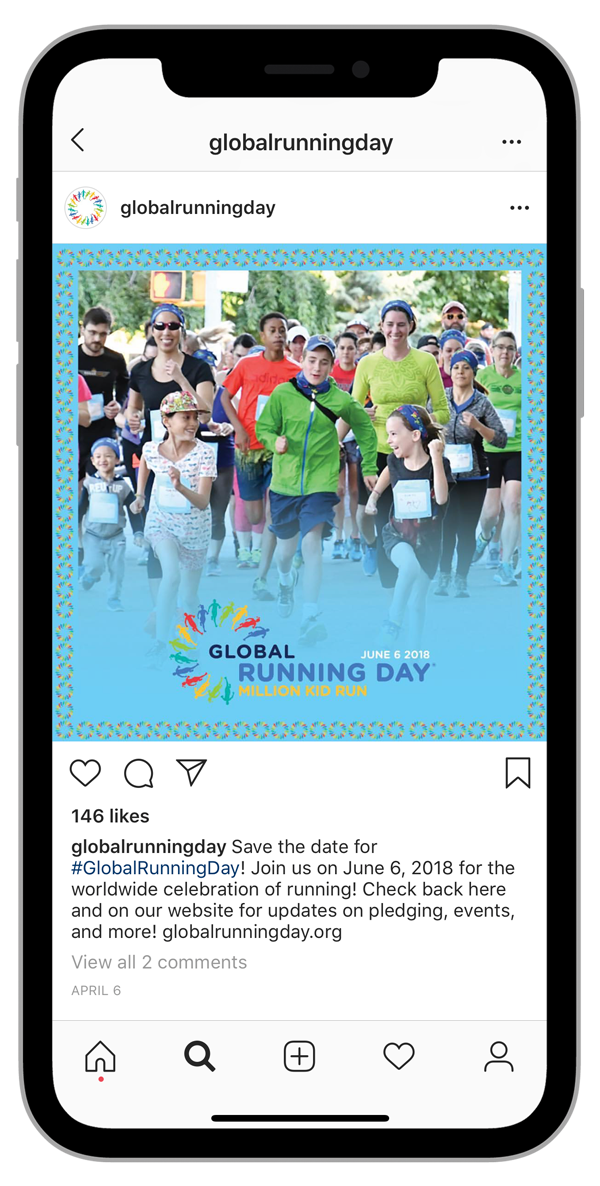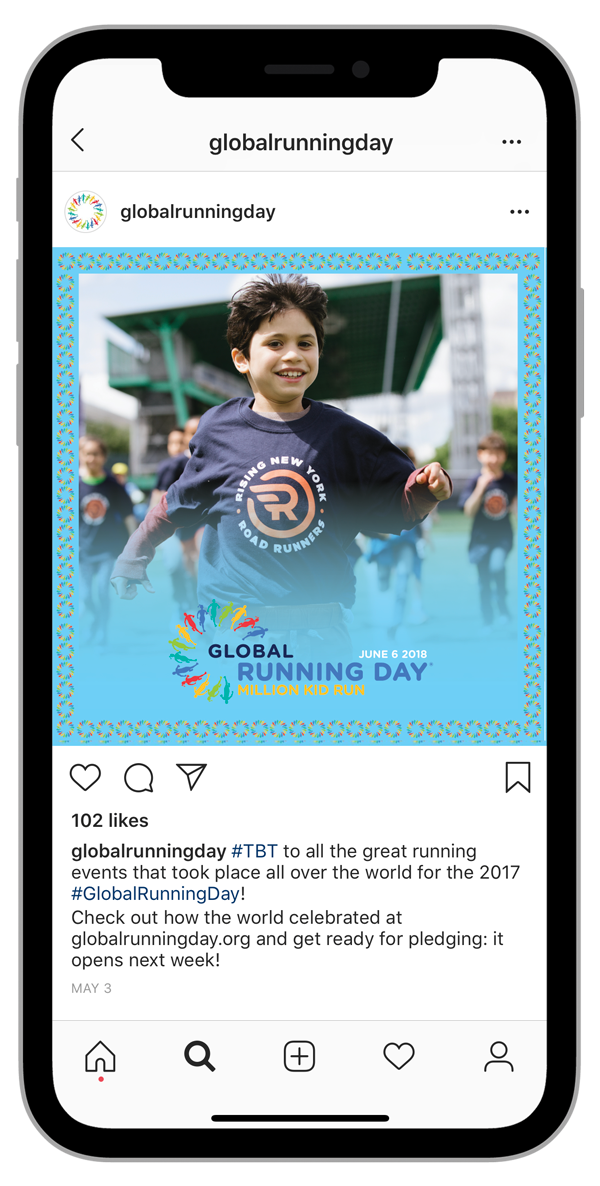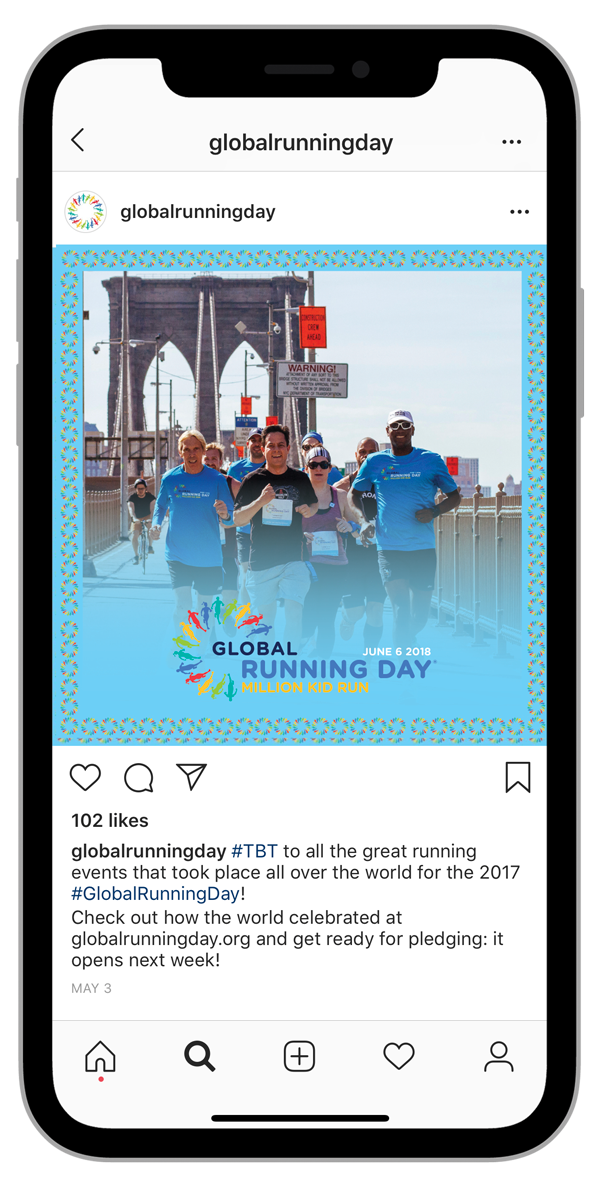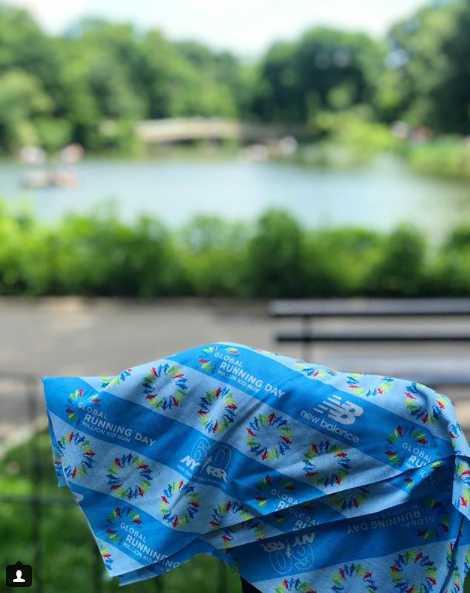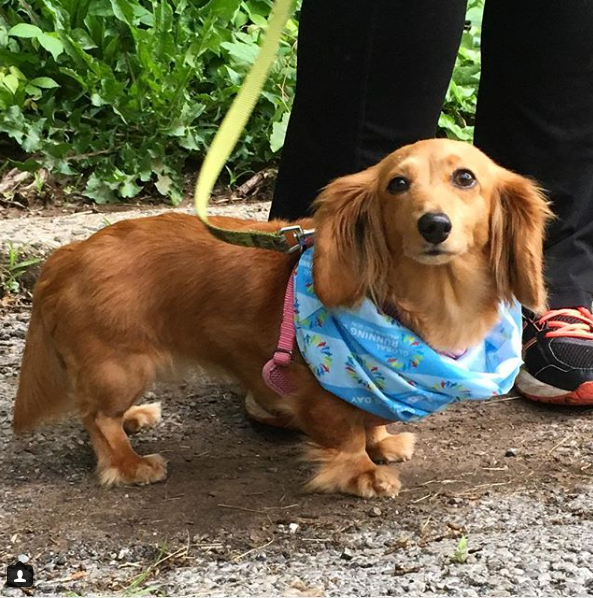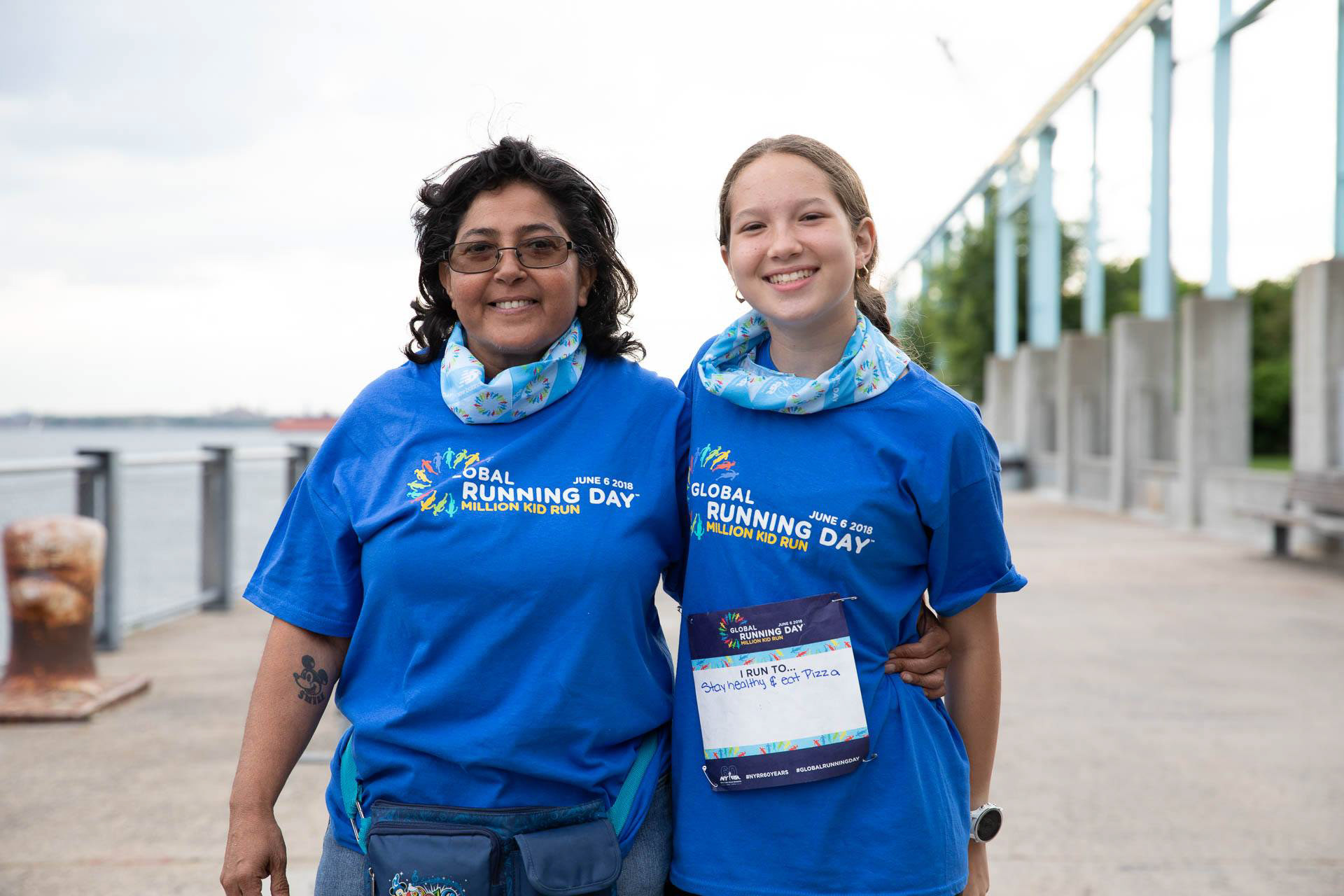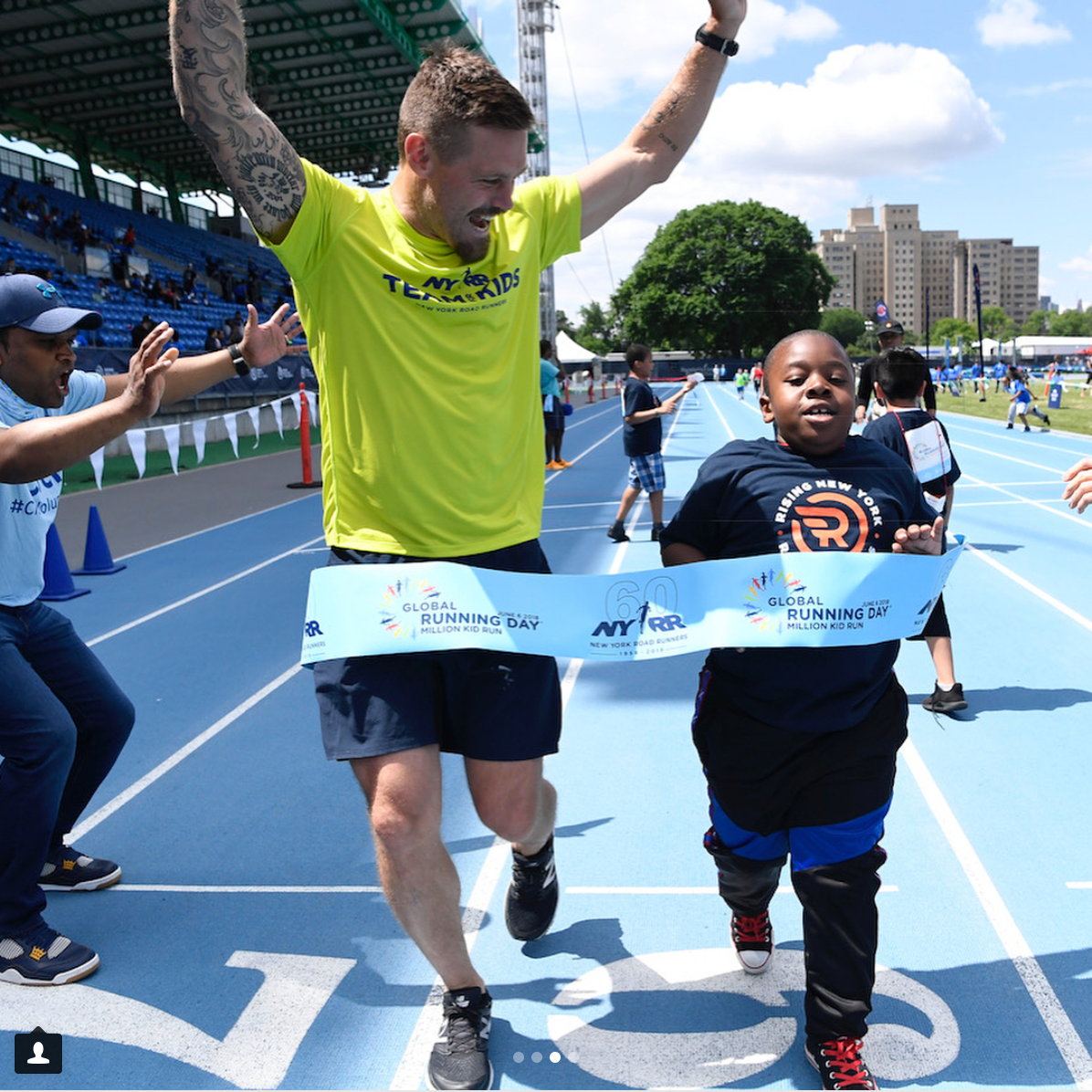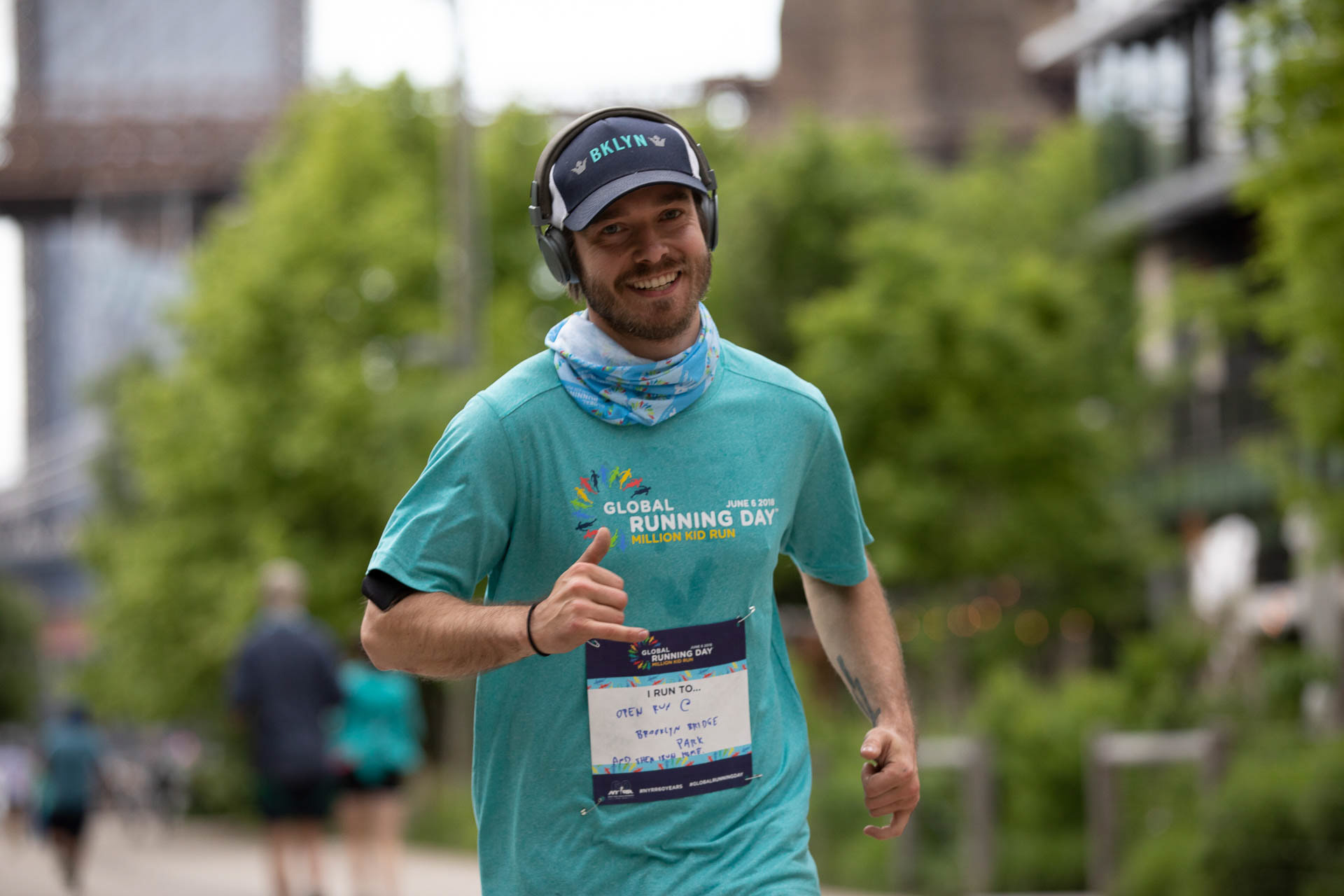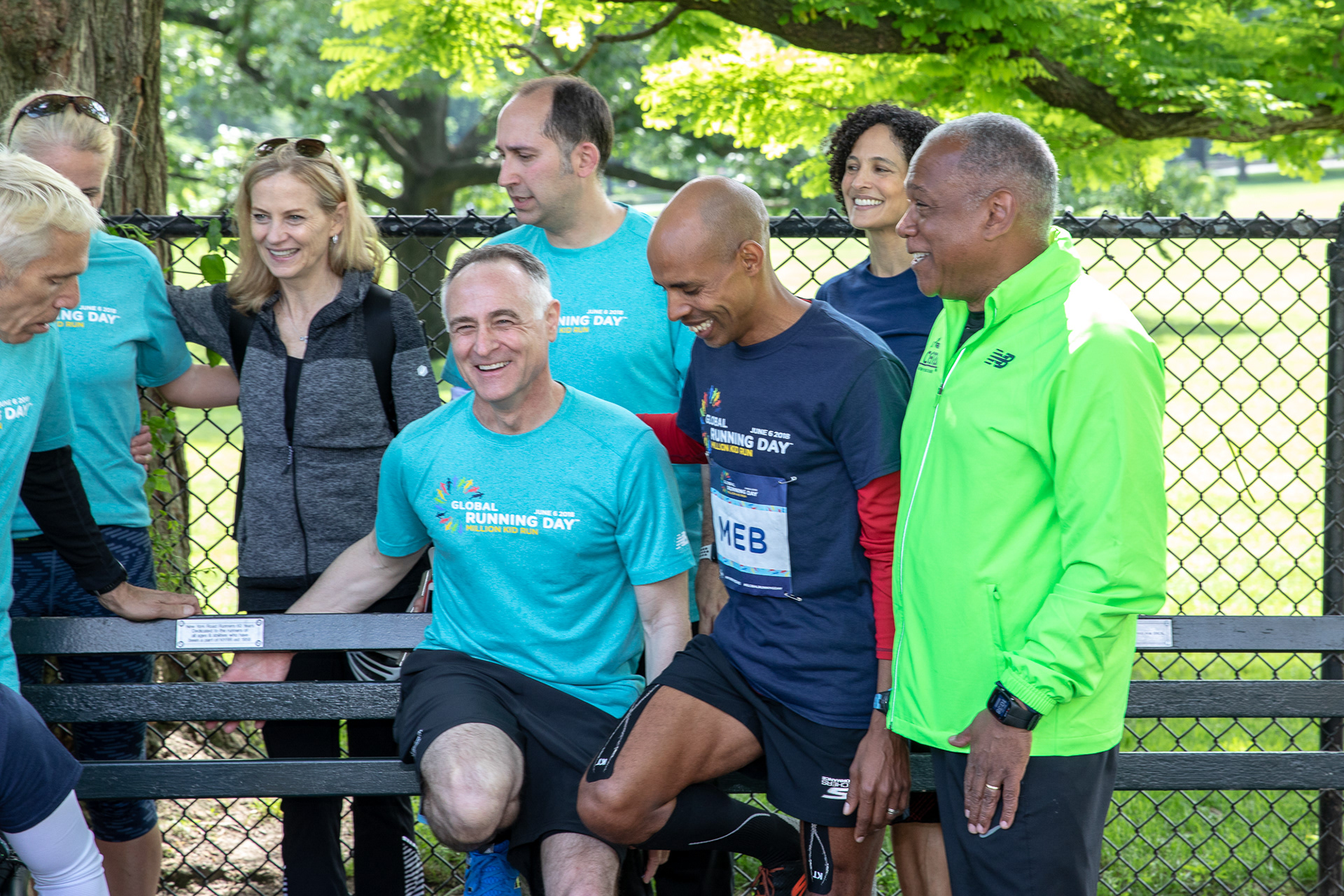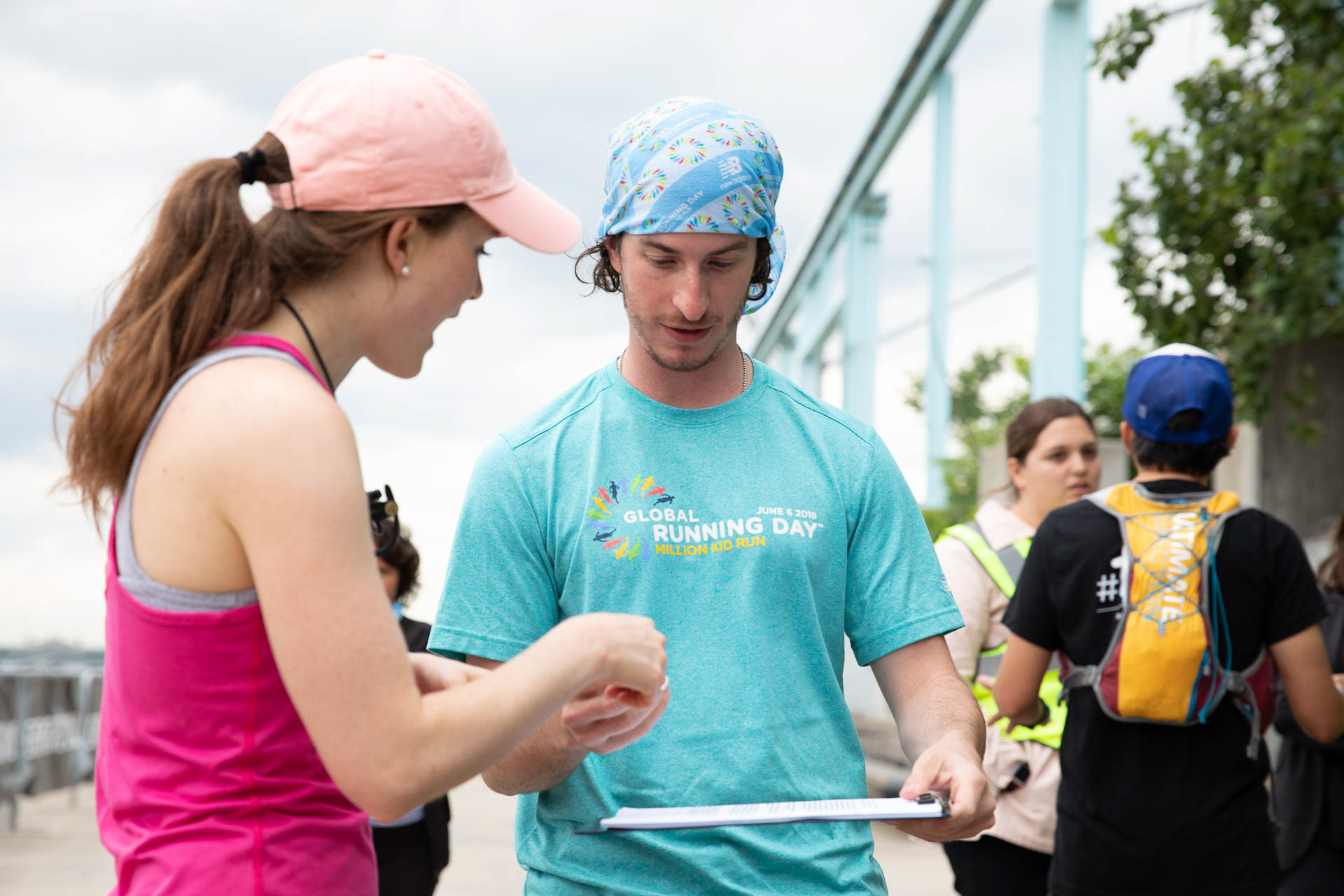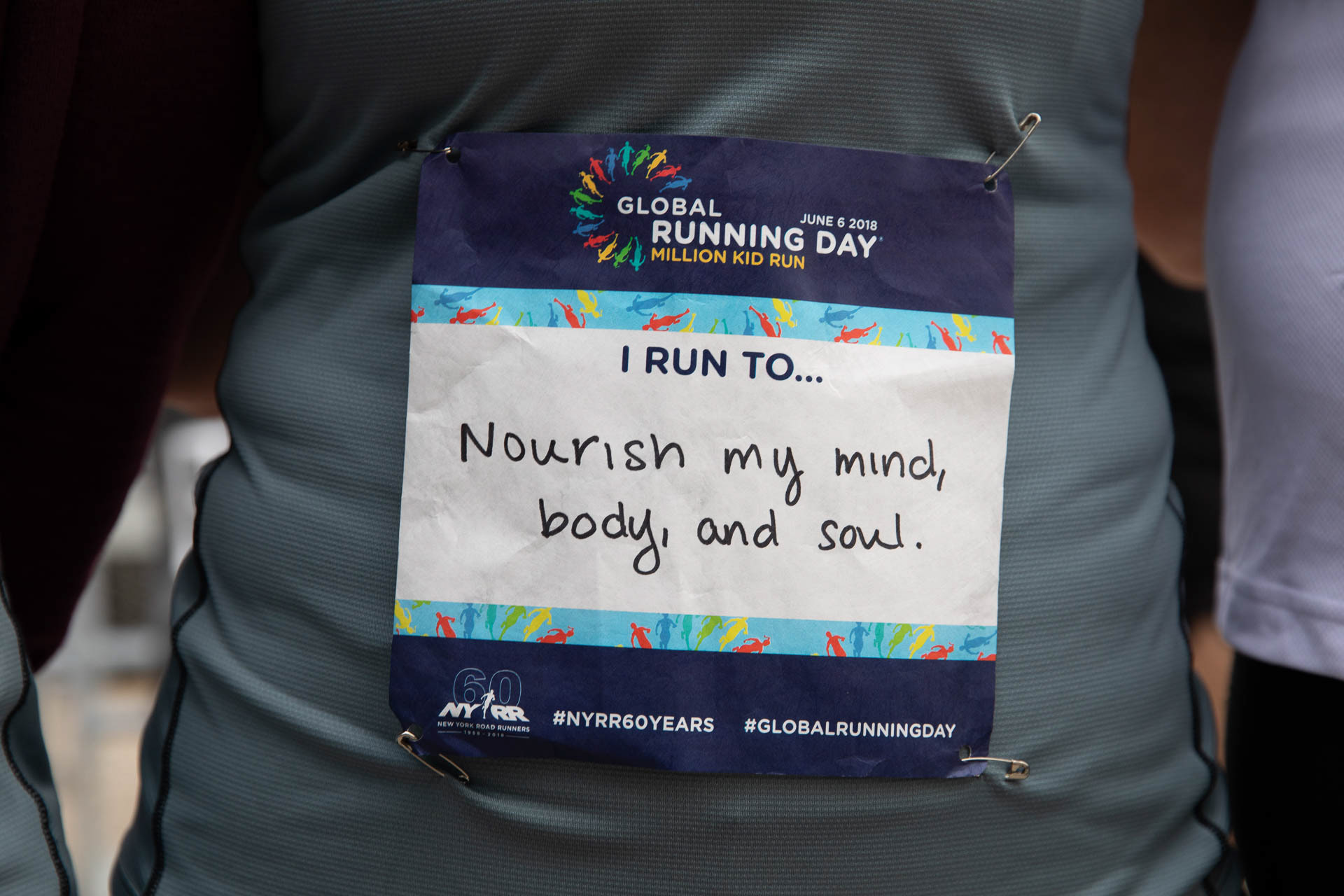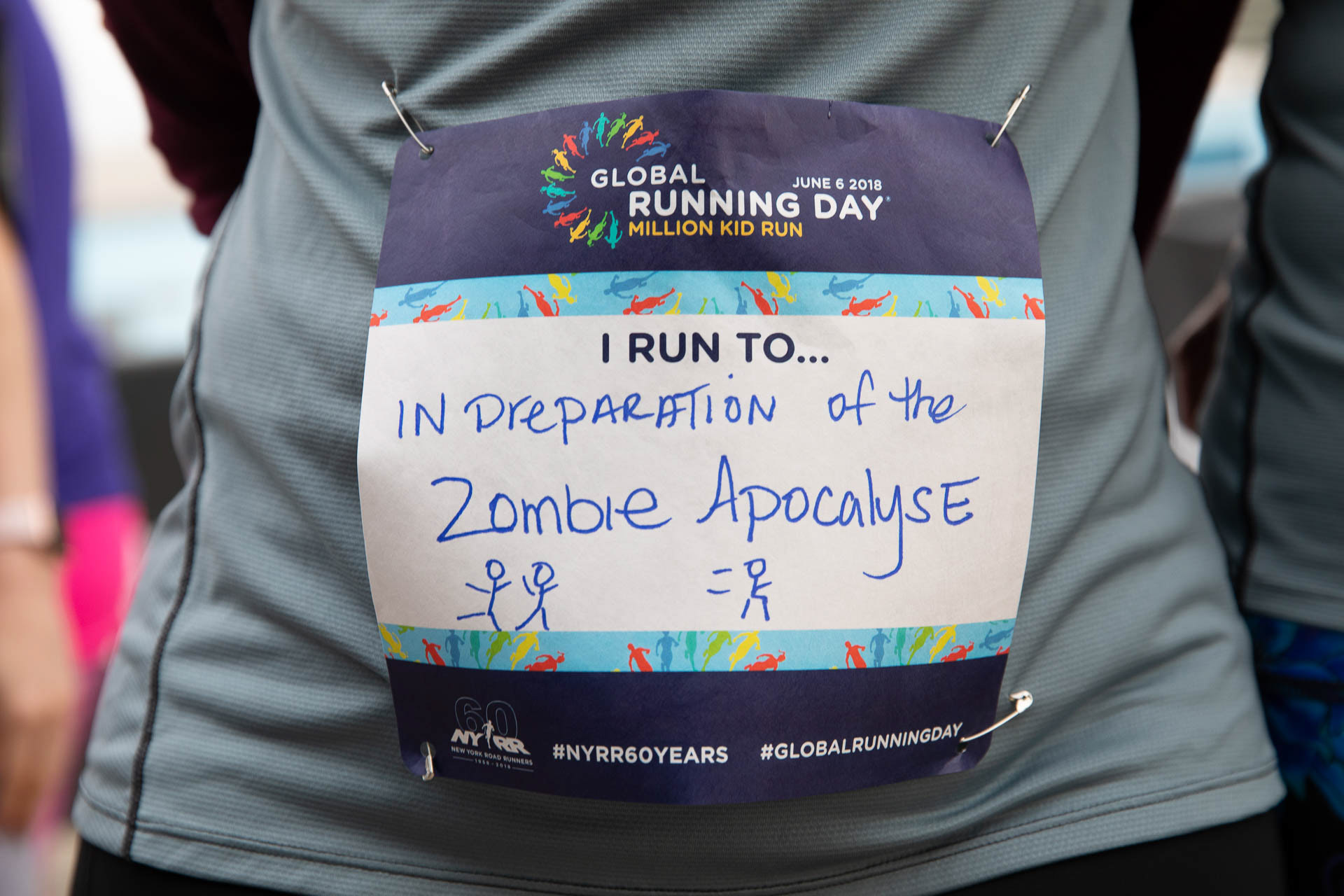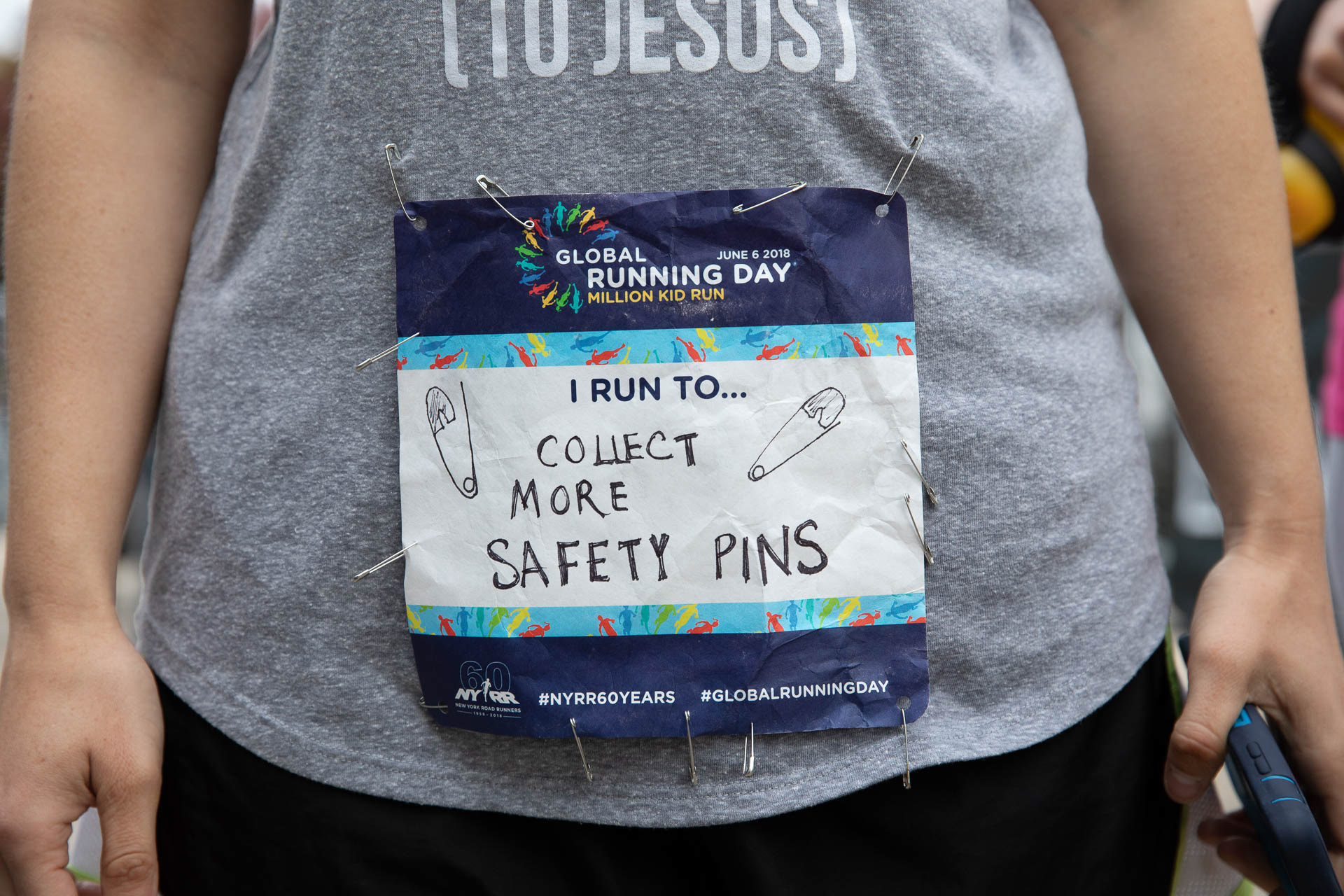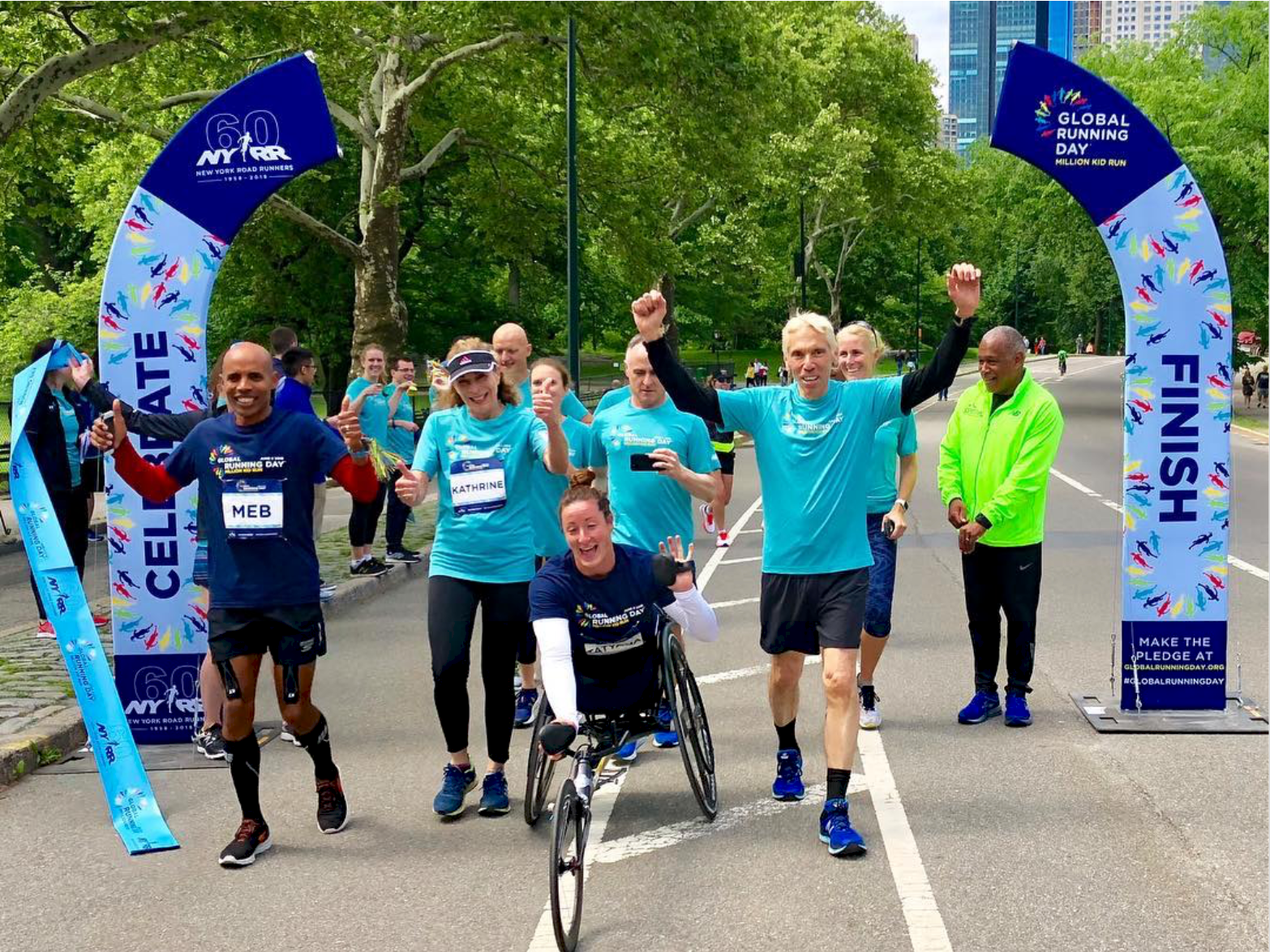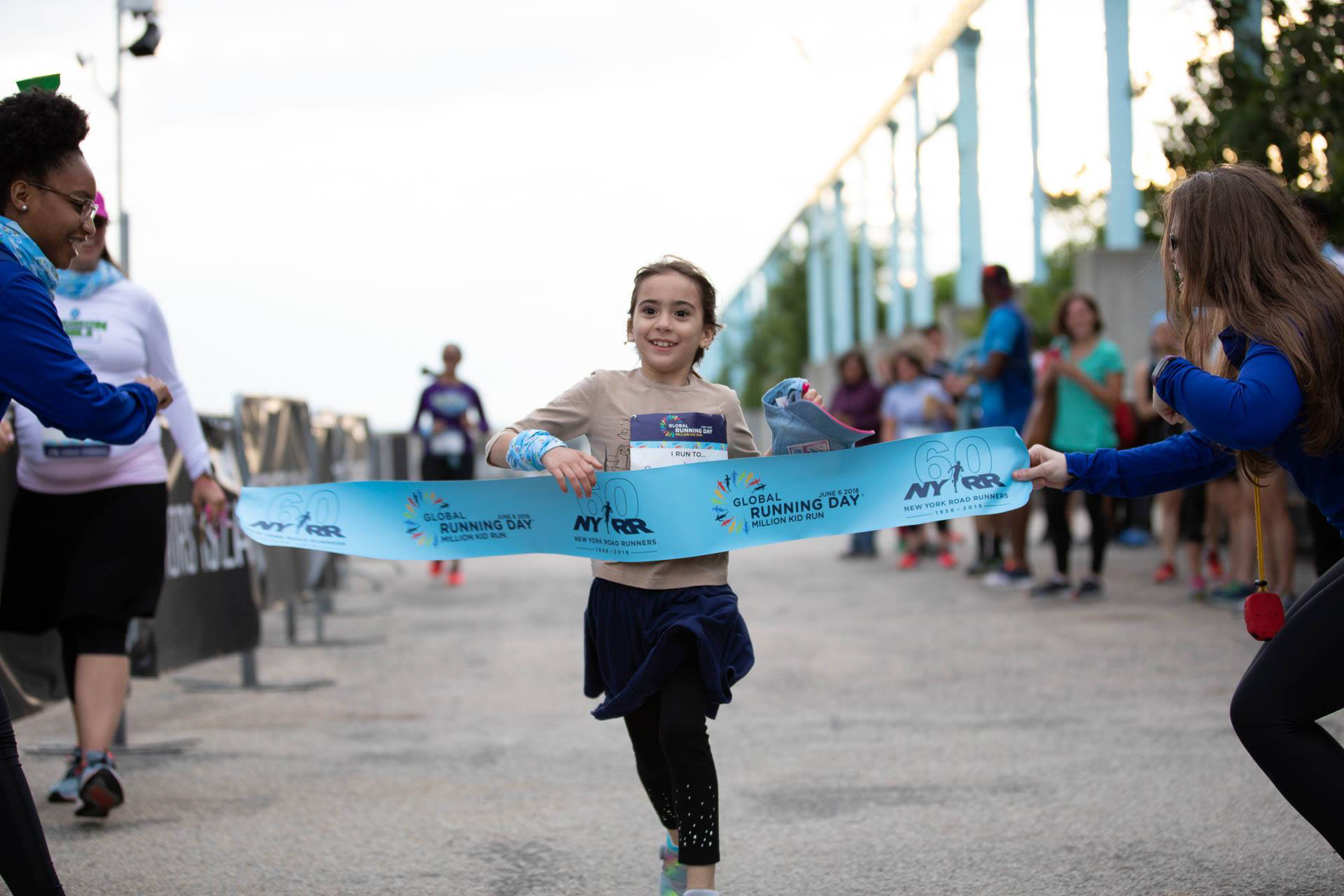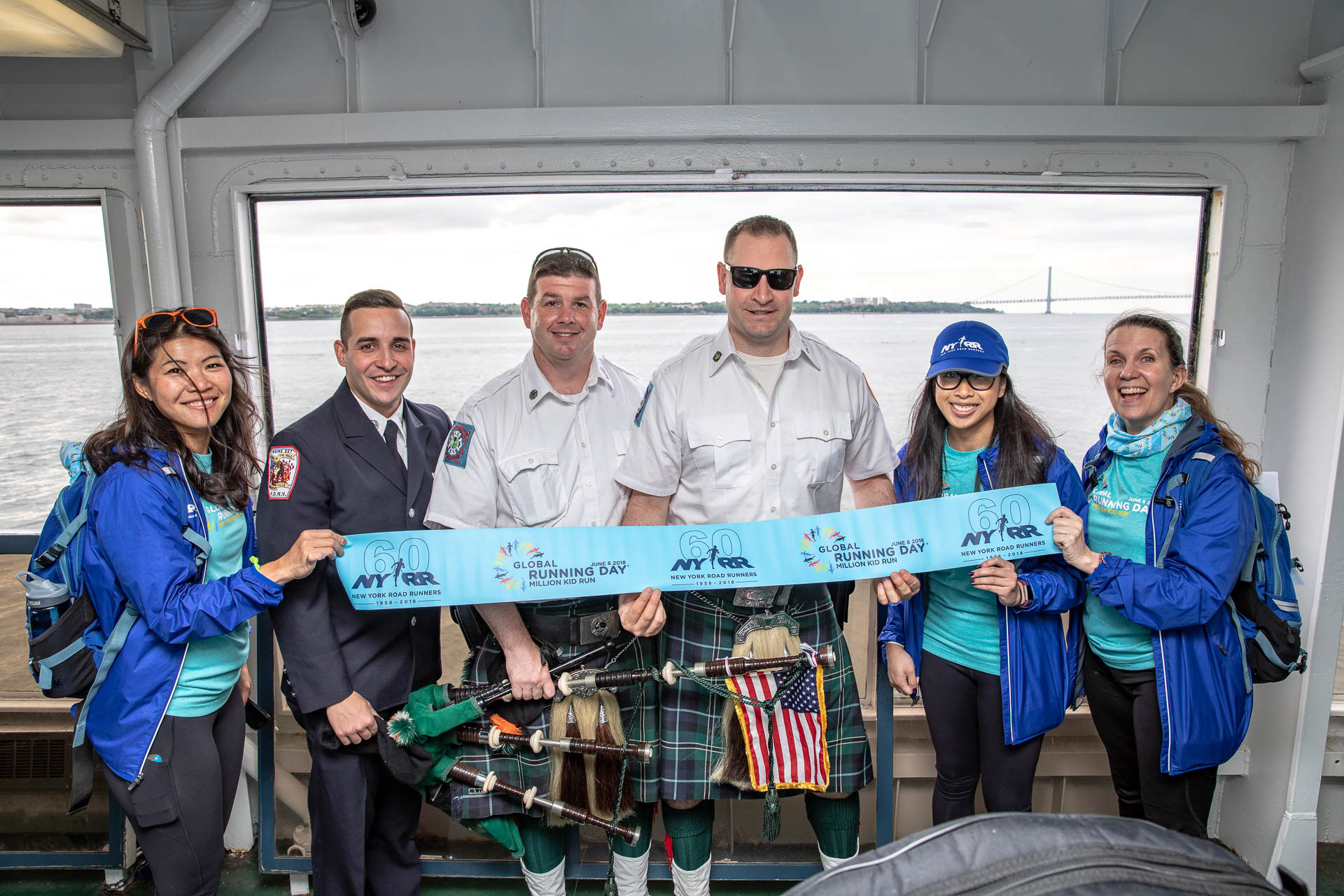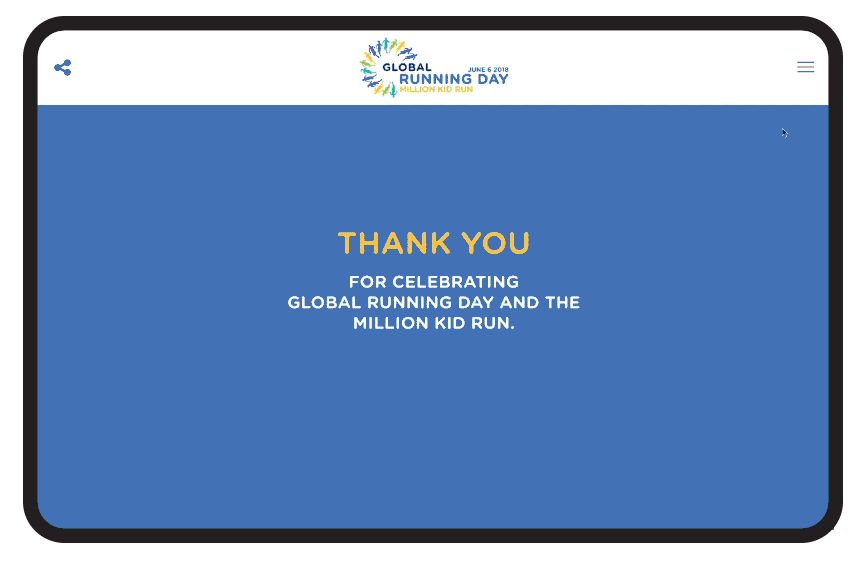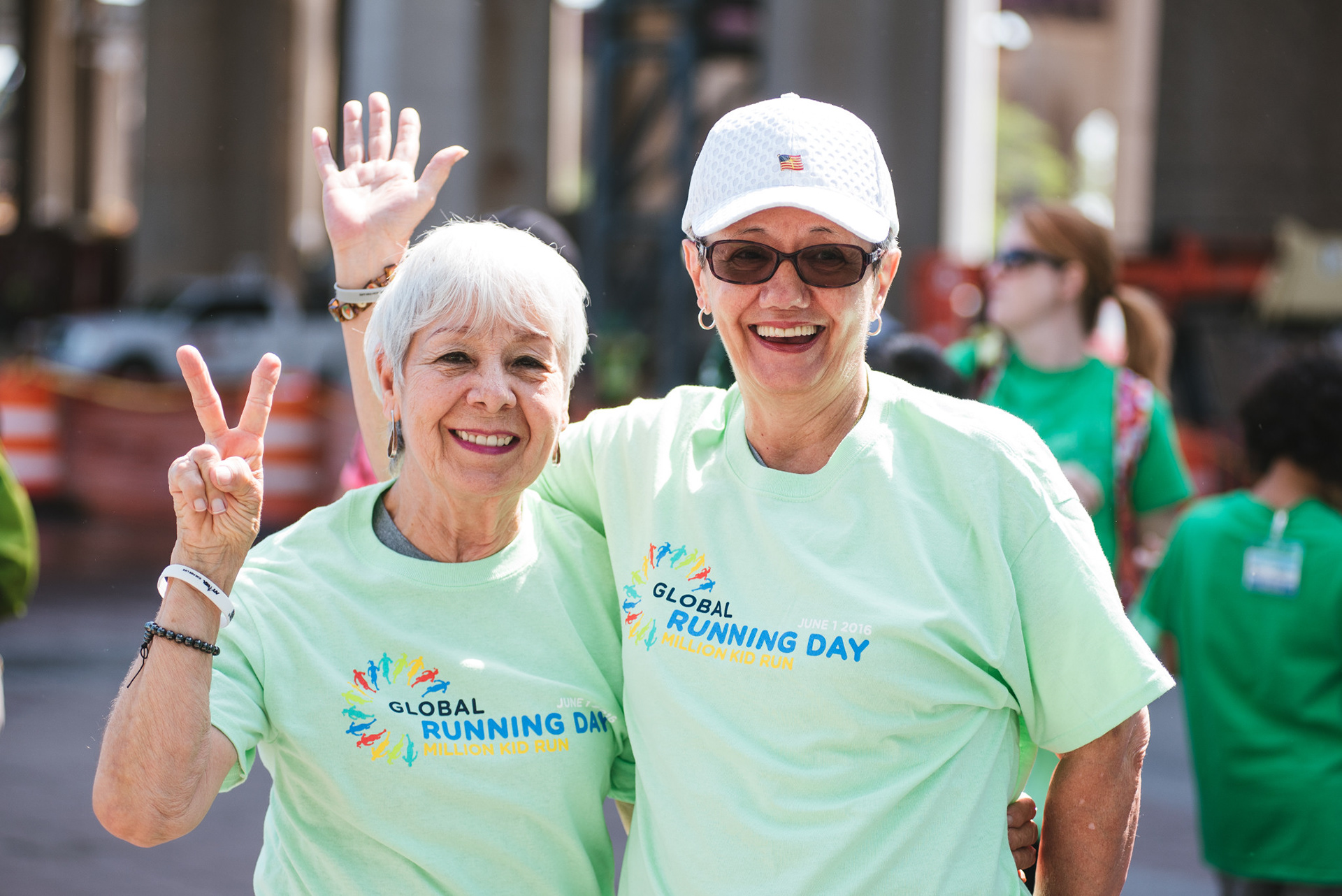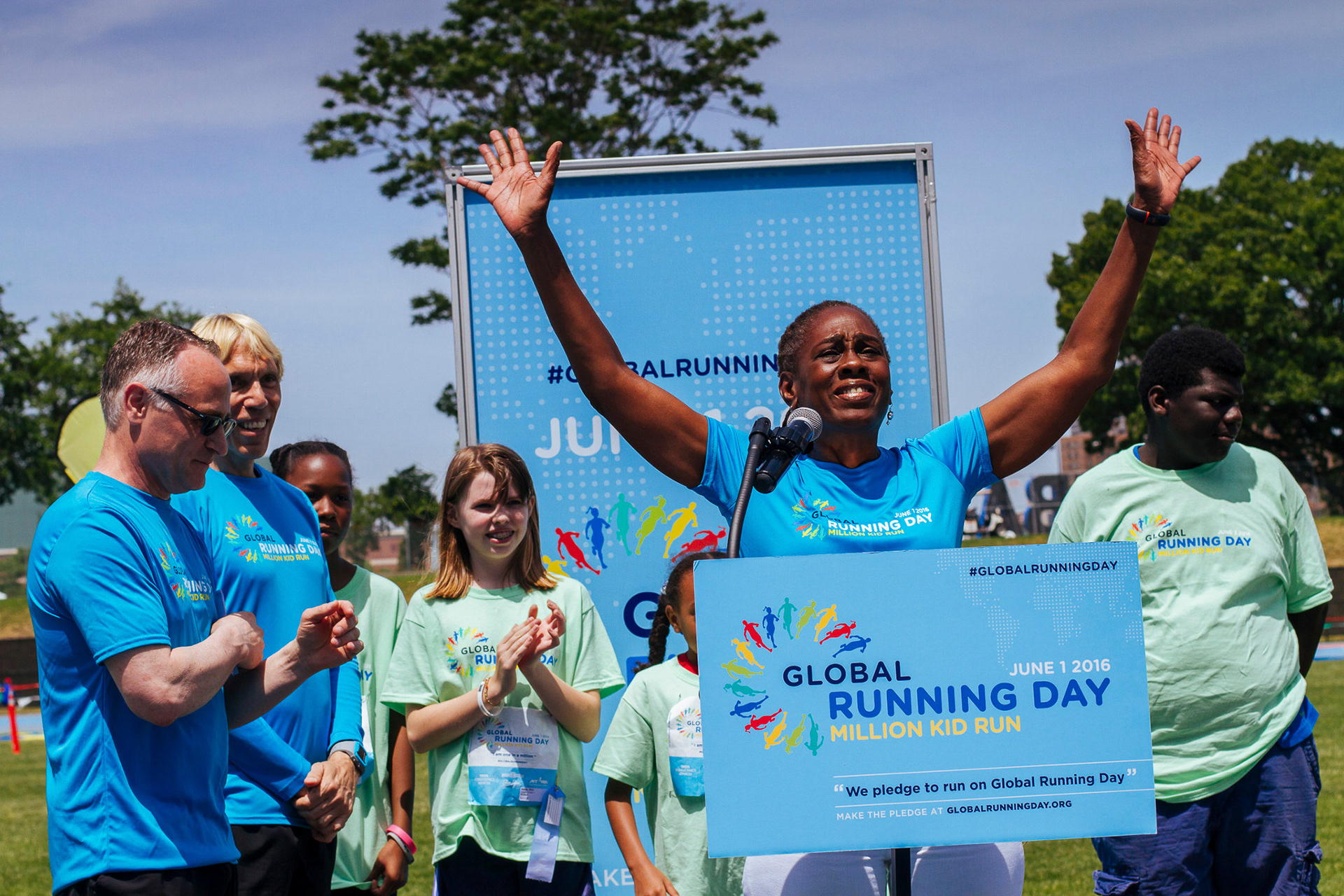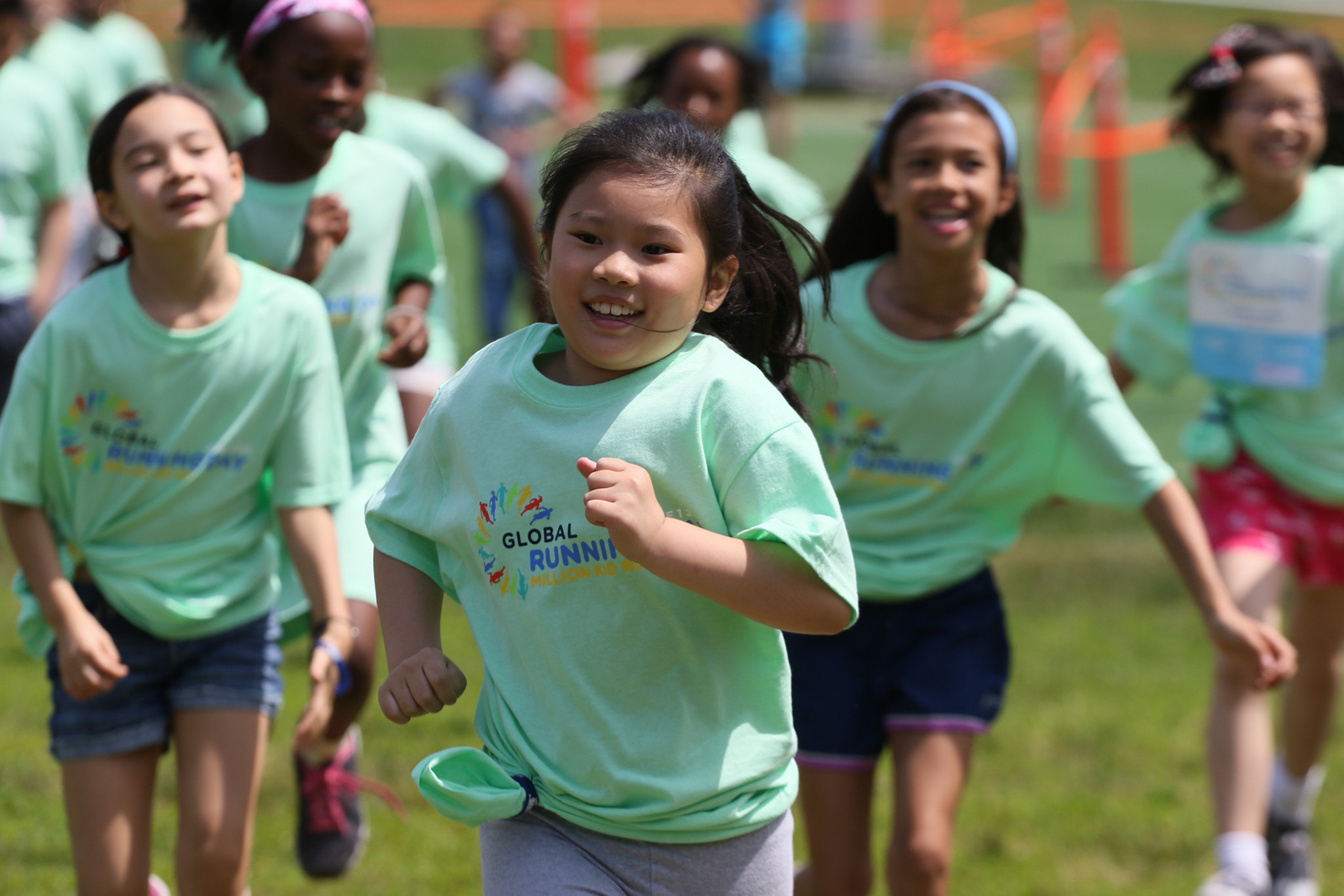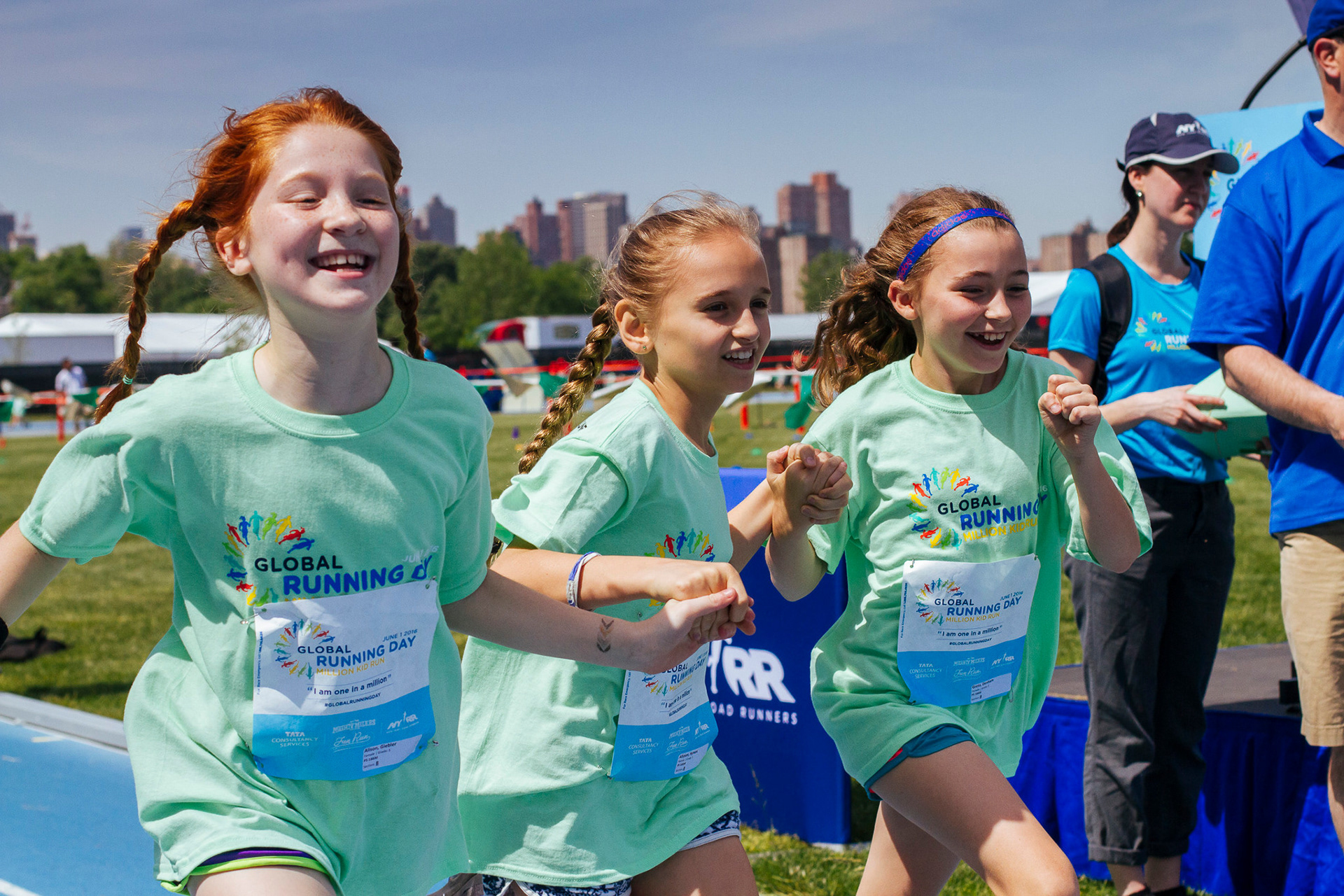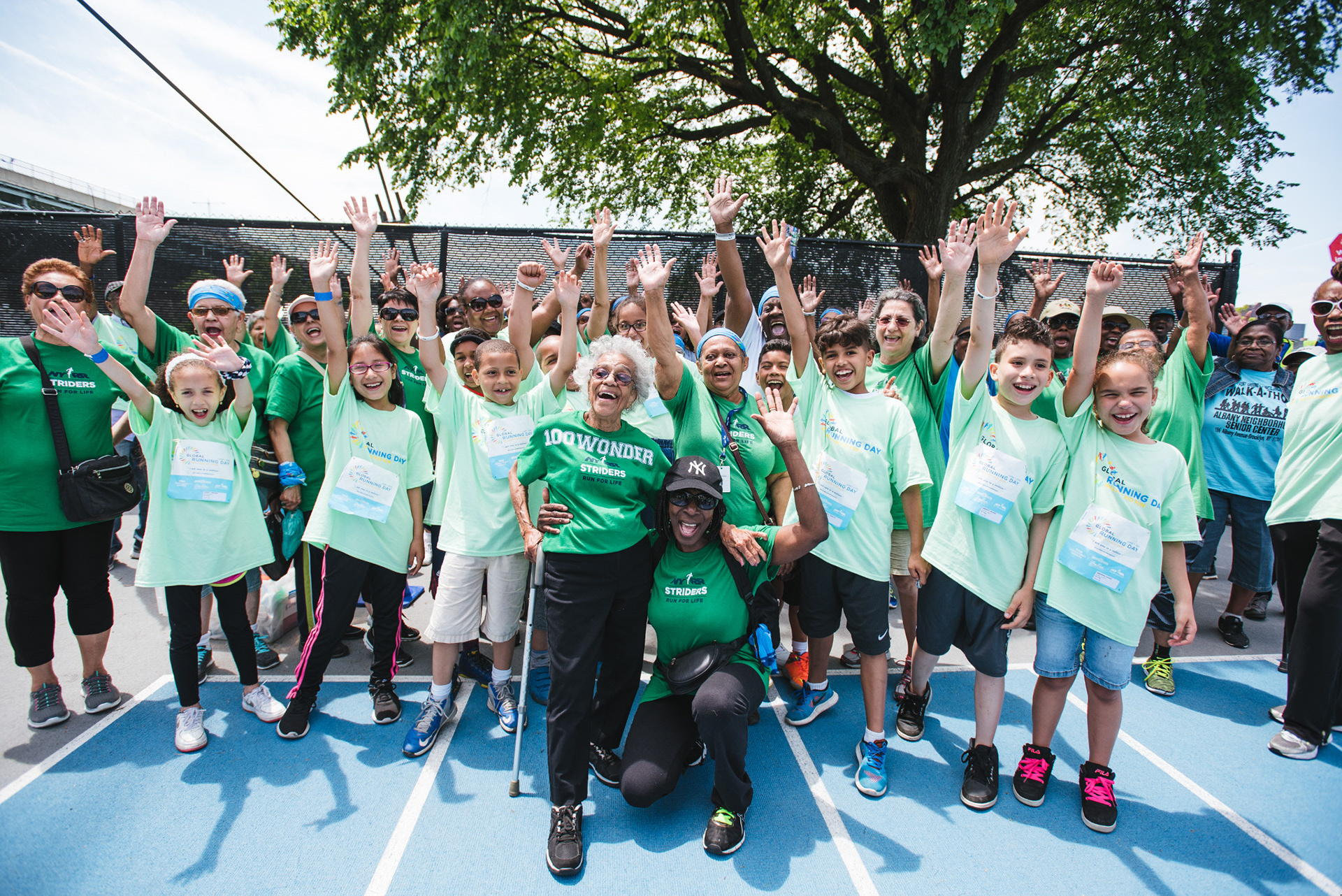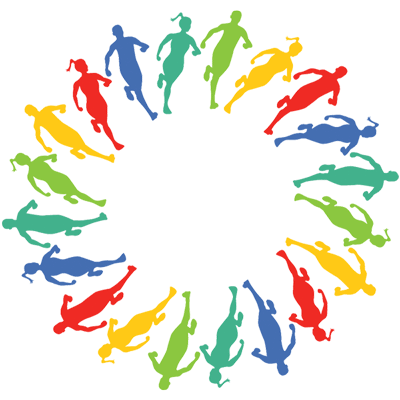 NYRR RUN CENTER FEATURING THE NEW BALANCE RUN HUB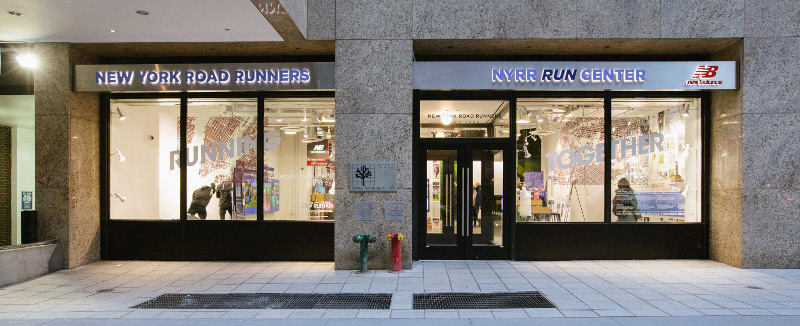 The NYRR RUNCENTER featuring the NB Run Hub serves as a direct link between New York Road Runners and its members. It showcases the latest in running education, training, and innovation. It serves as a meeting place for all members of the running community to come together to improve their health, fitness, and overall well-being.
As the NYRR's creative lead, I was part of the preliminary meetings with Gensler Architecture to help define the overall look & feel, color and texture palettes of the space as well as the visitors journey, making sure that the experience was consistent with the brand's values. 
I developed all the signage pieces of the space.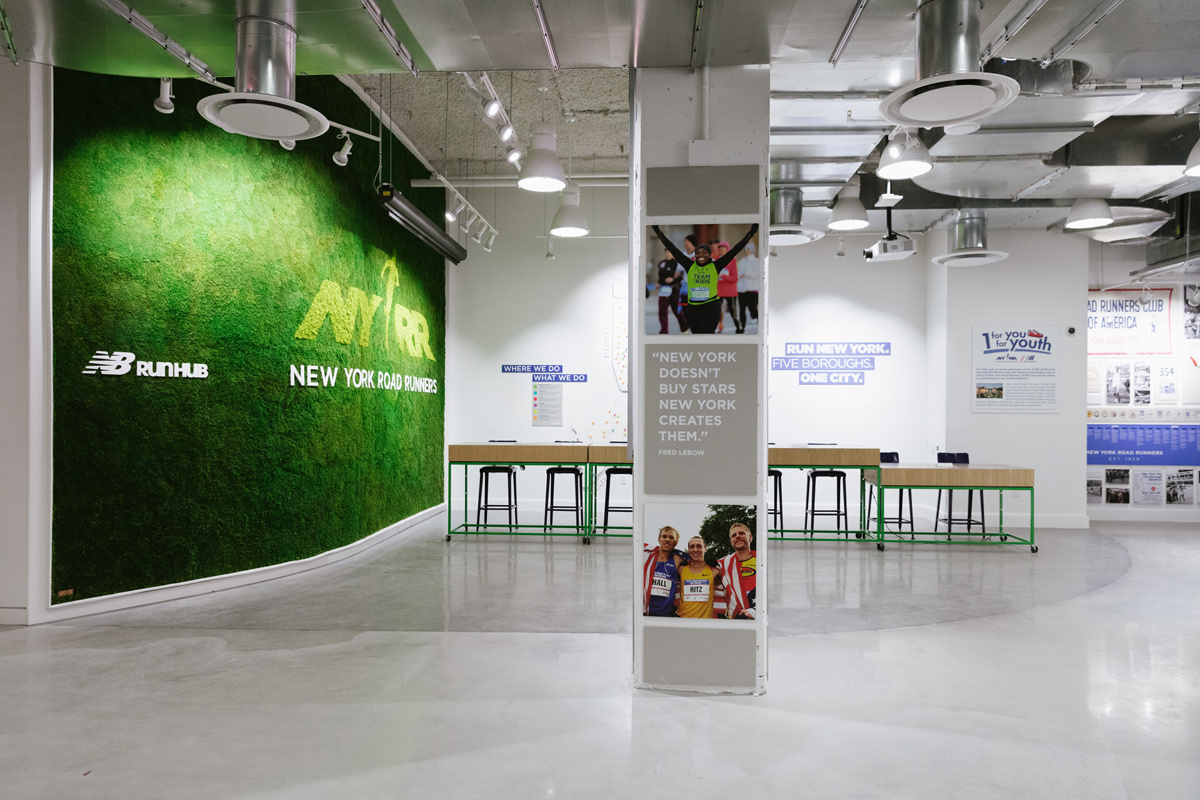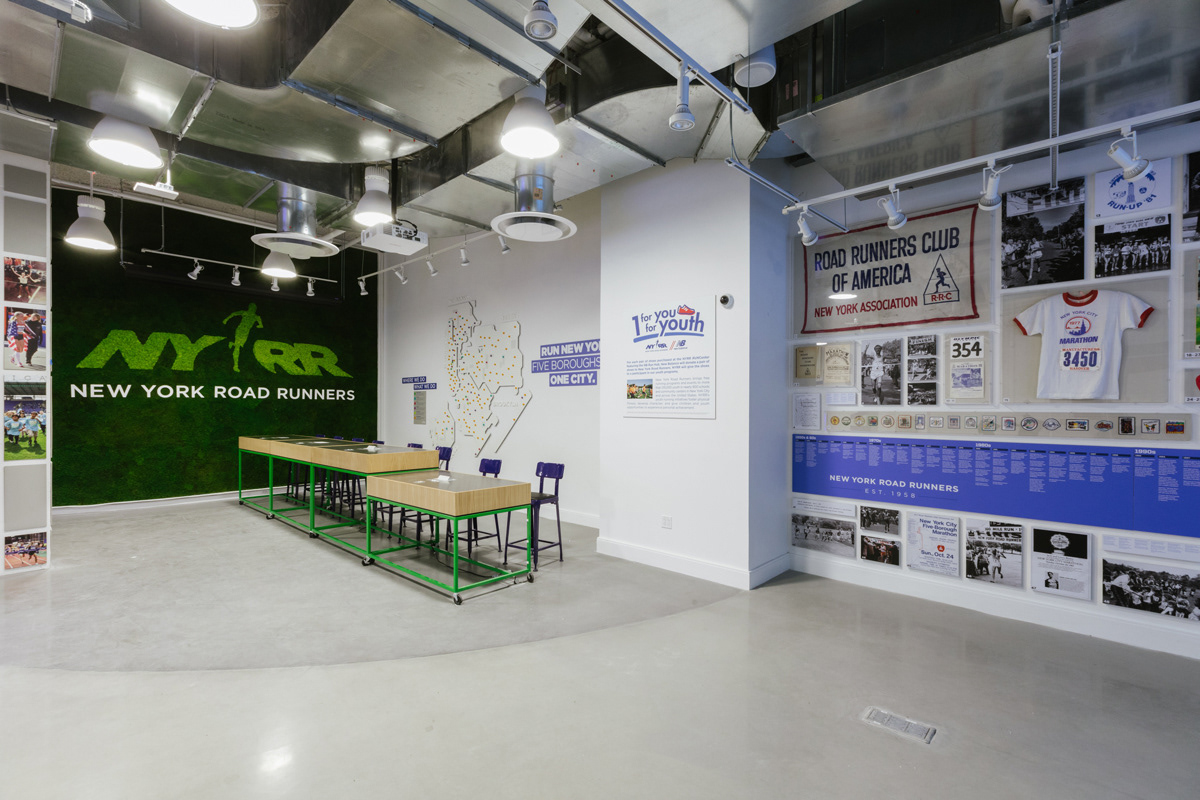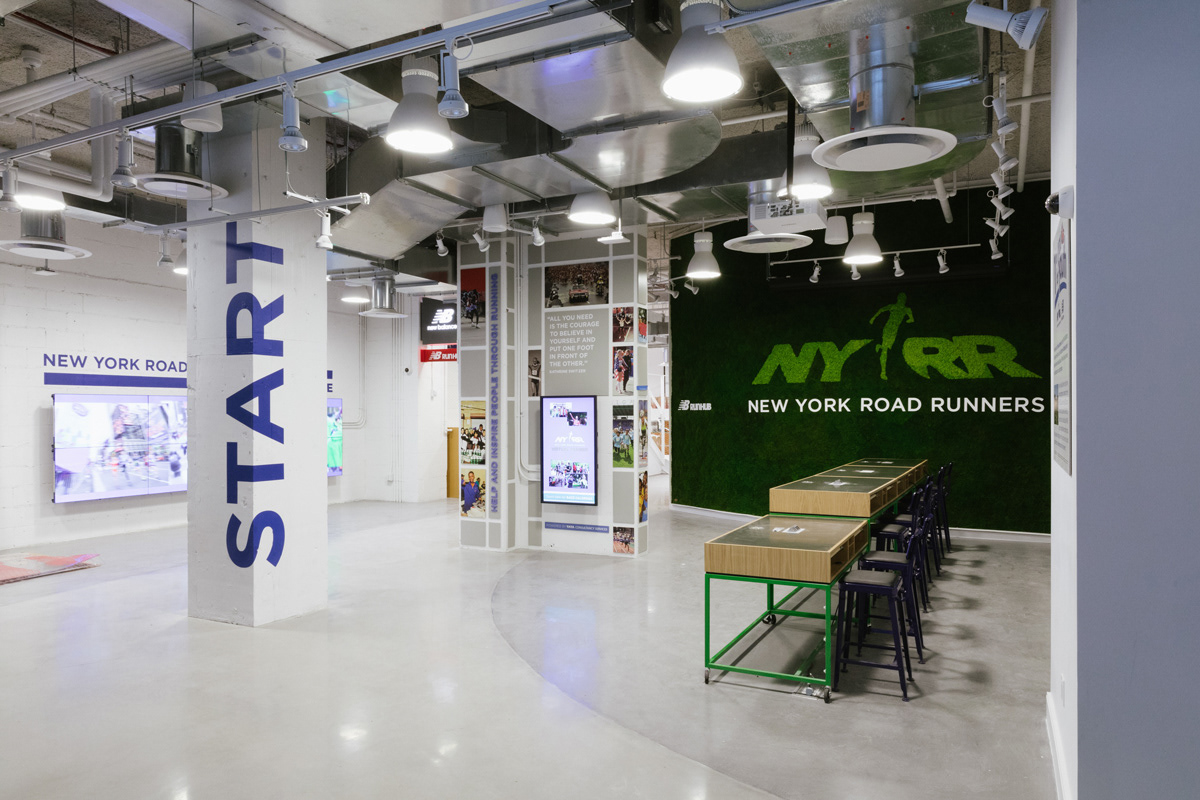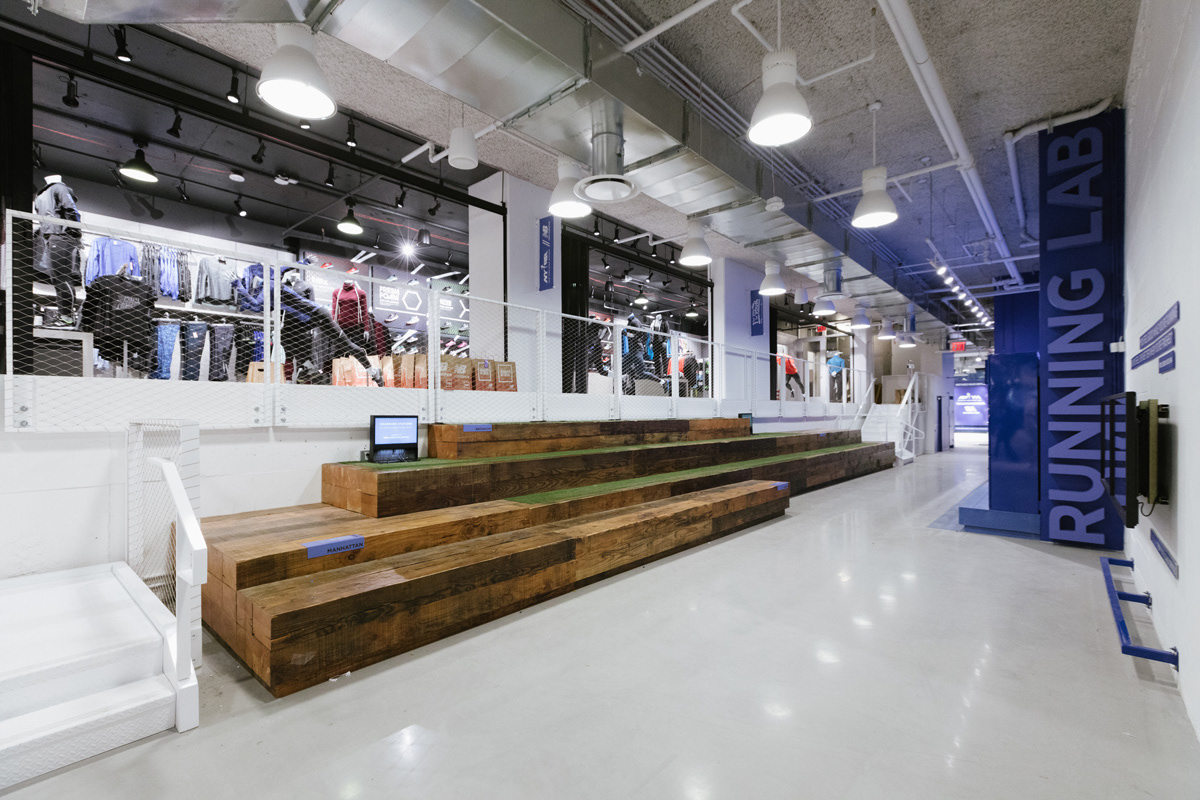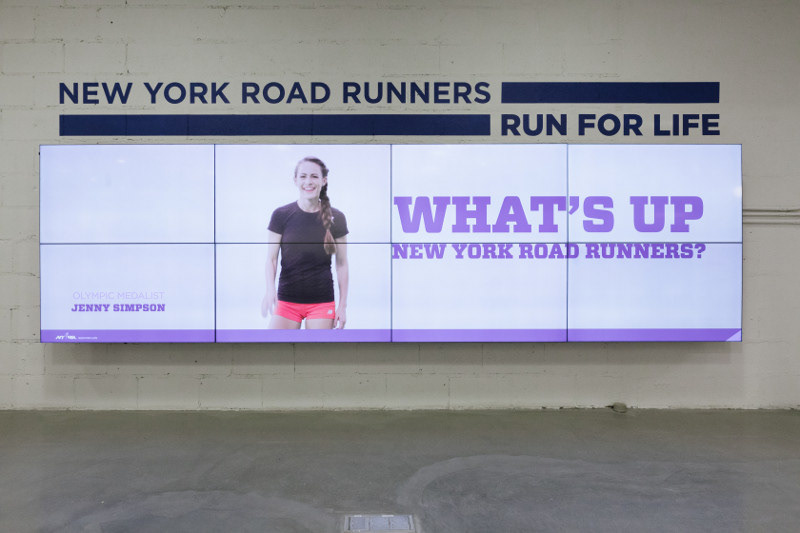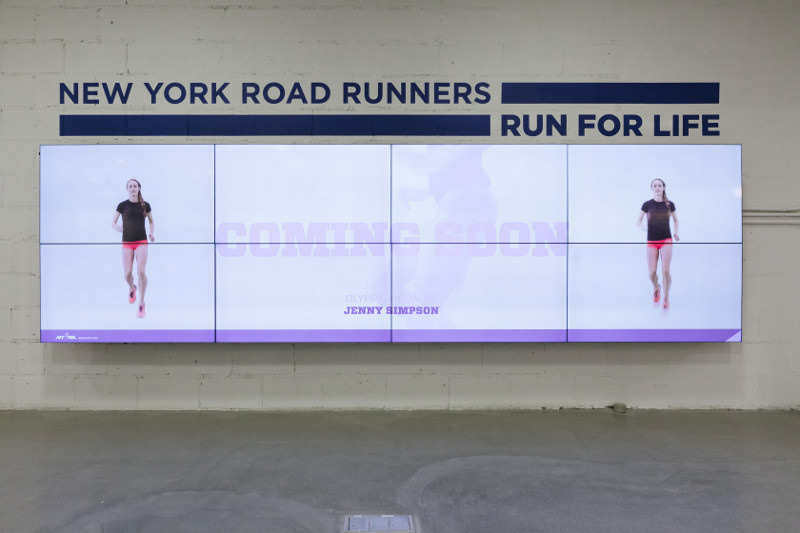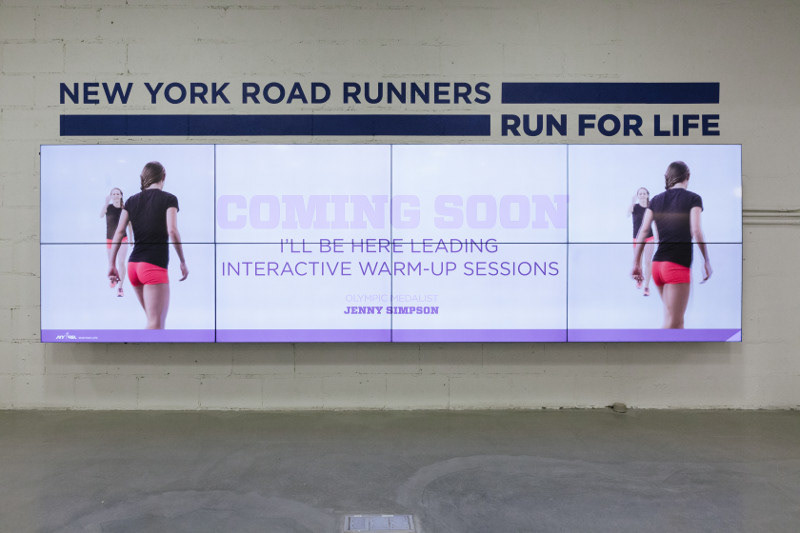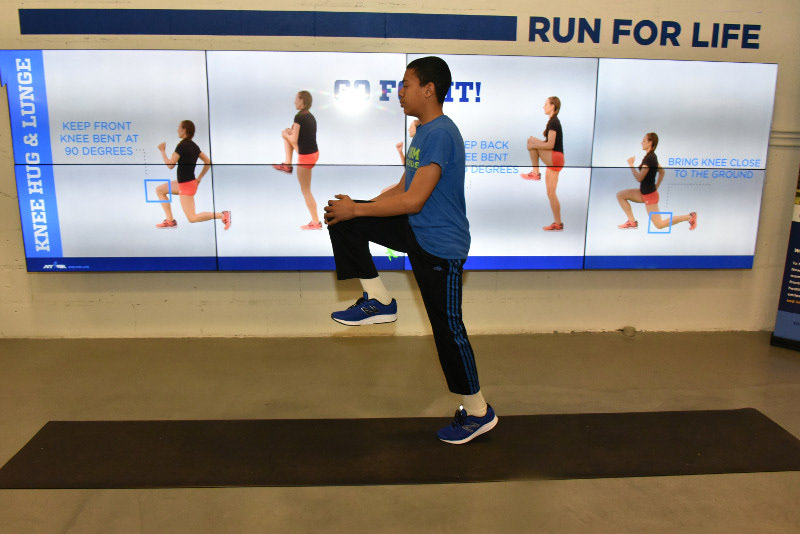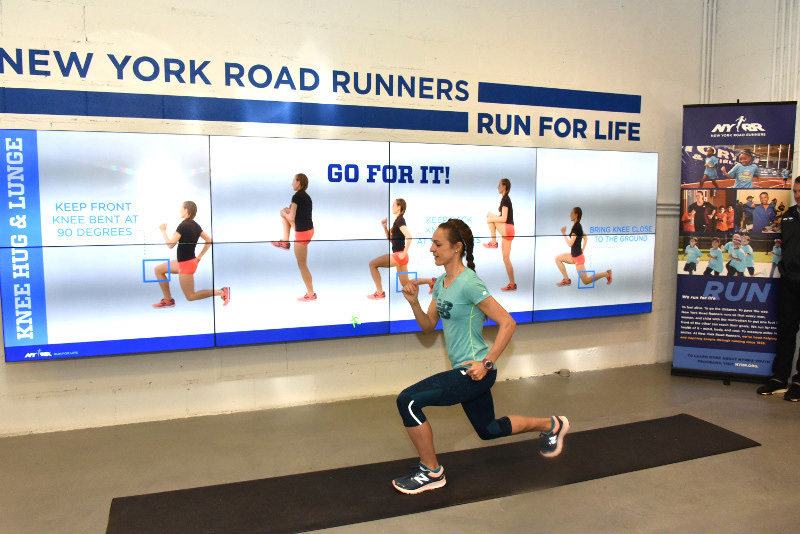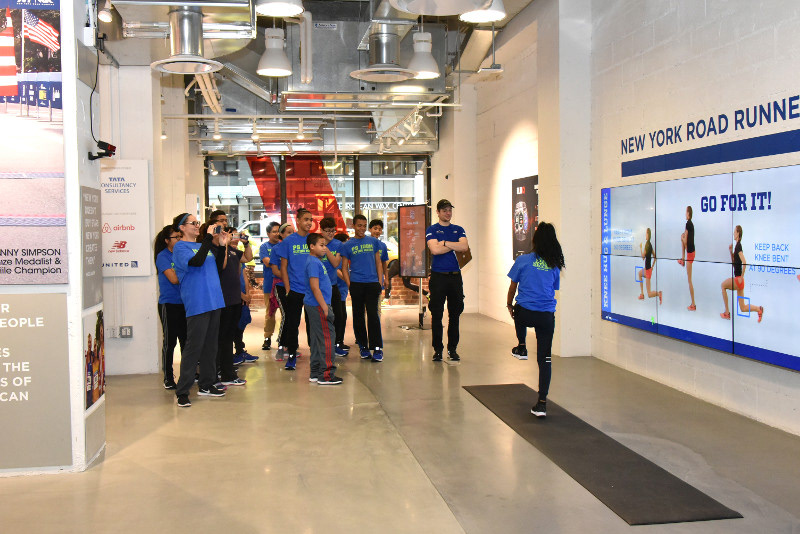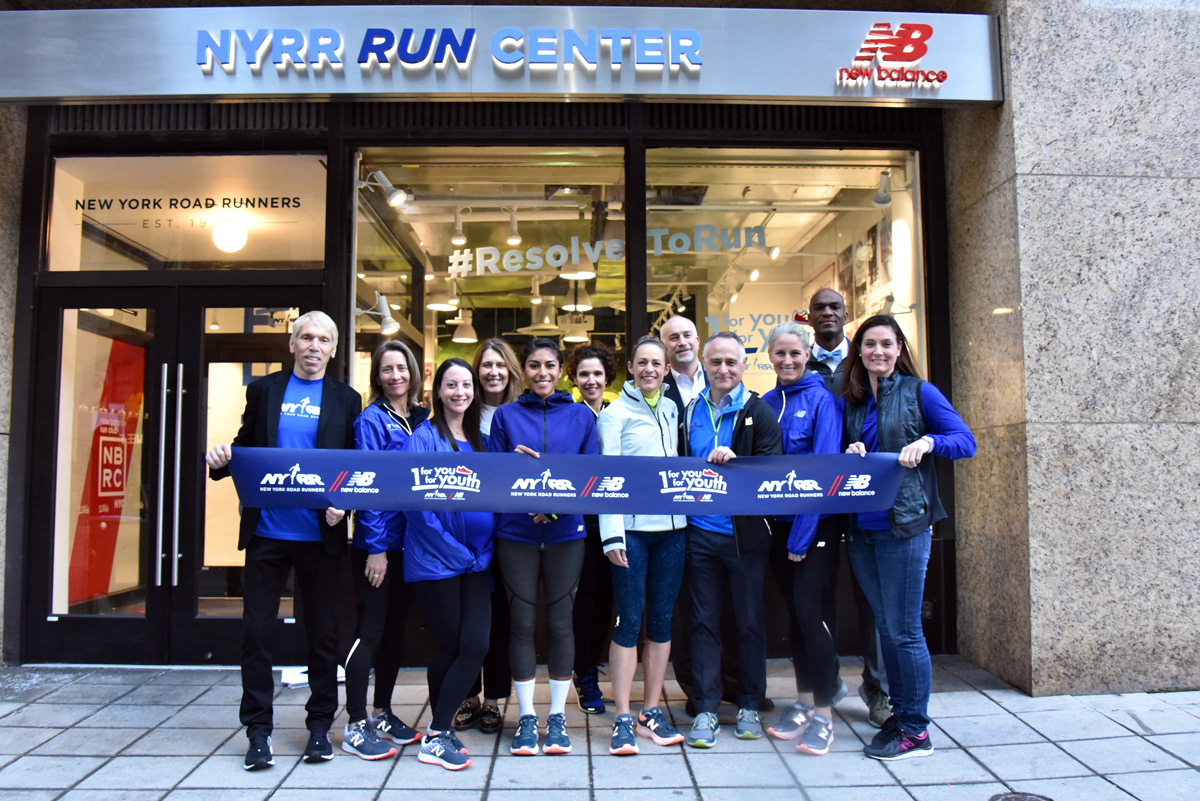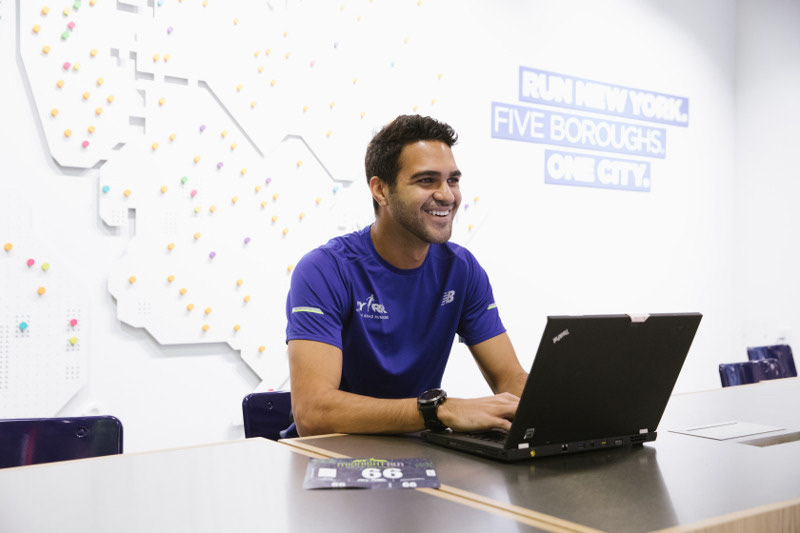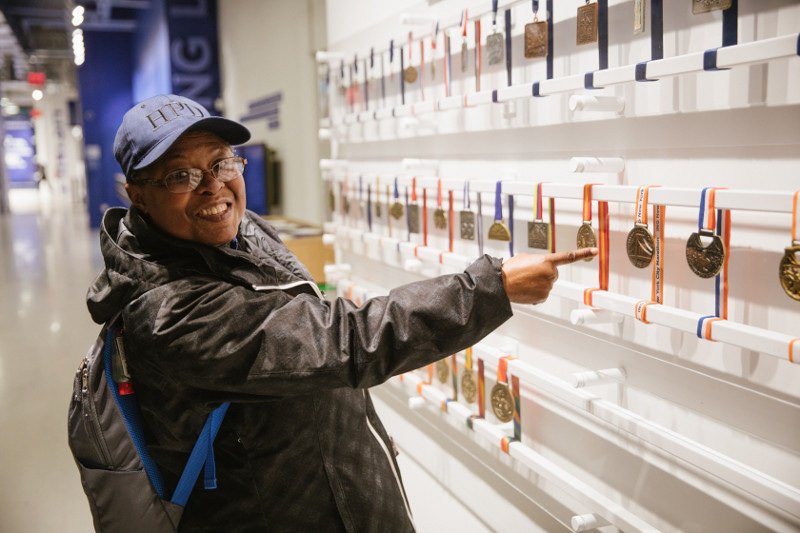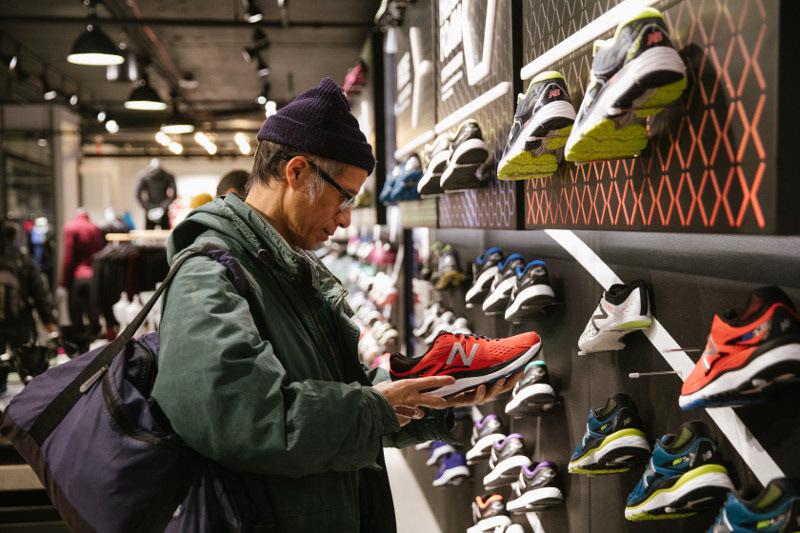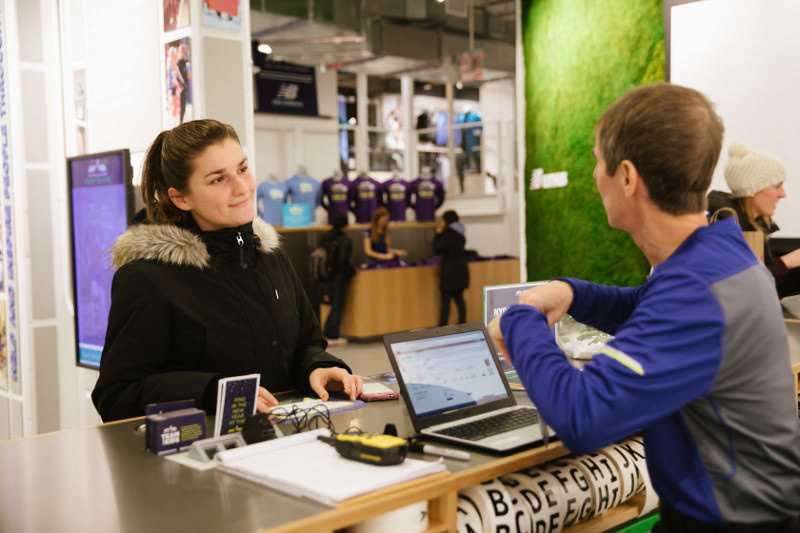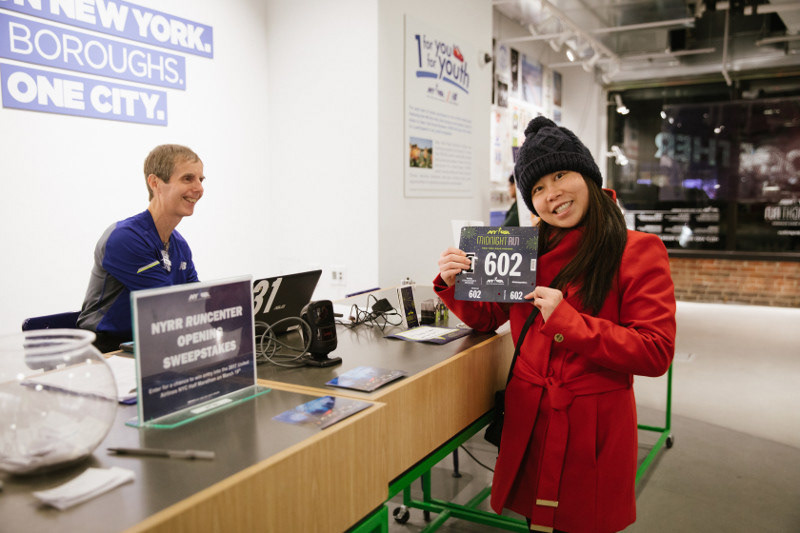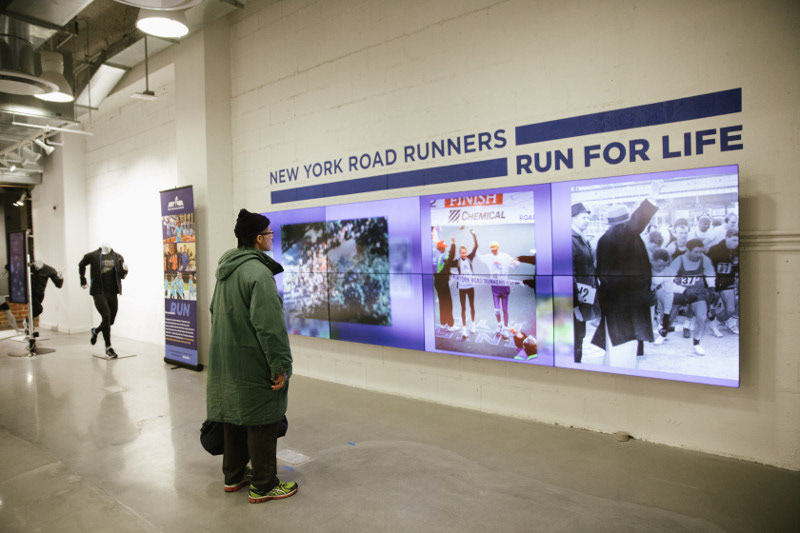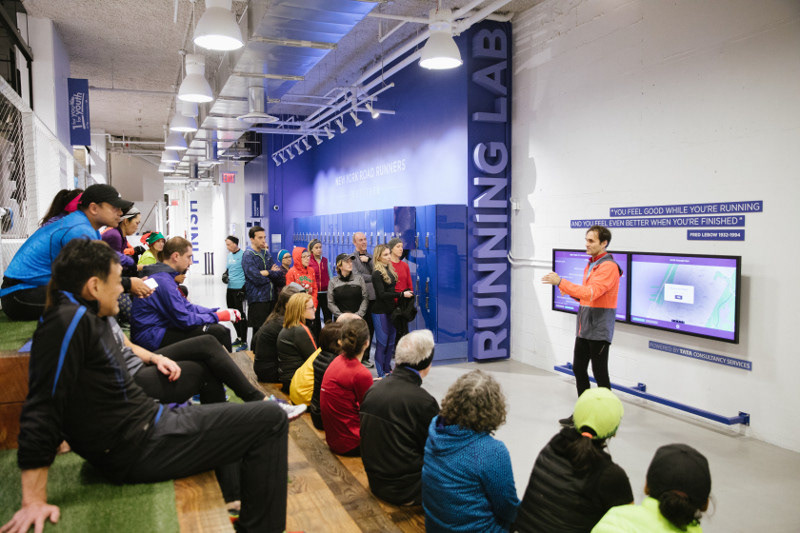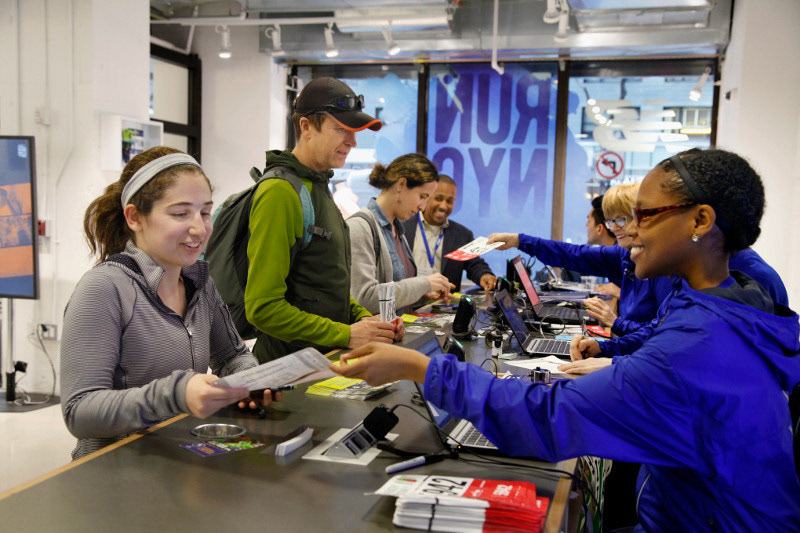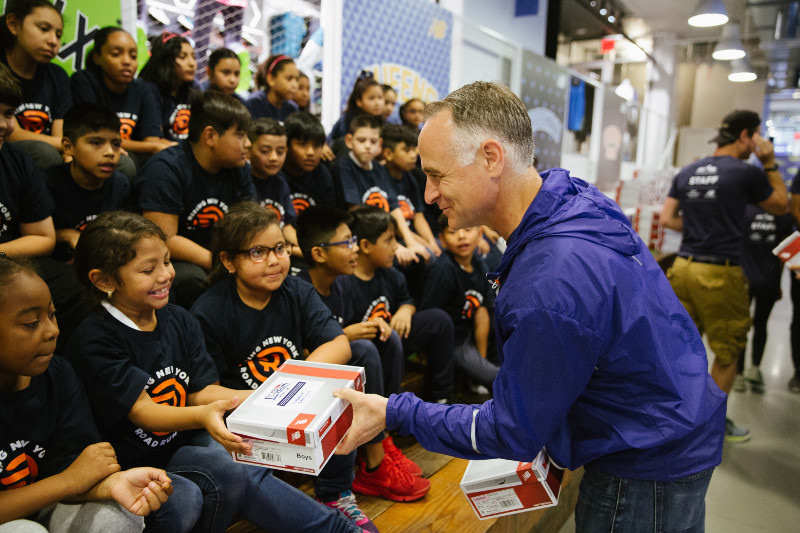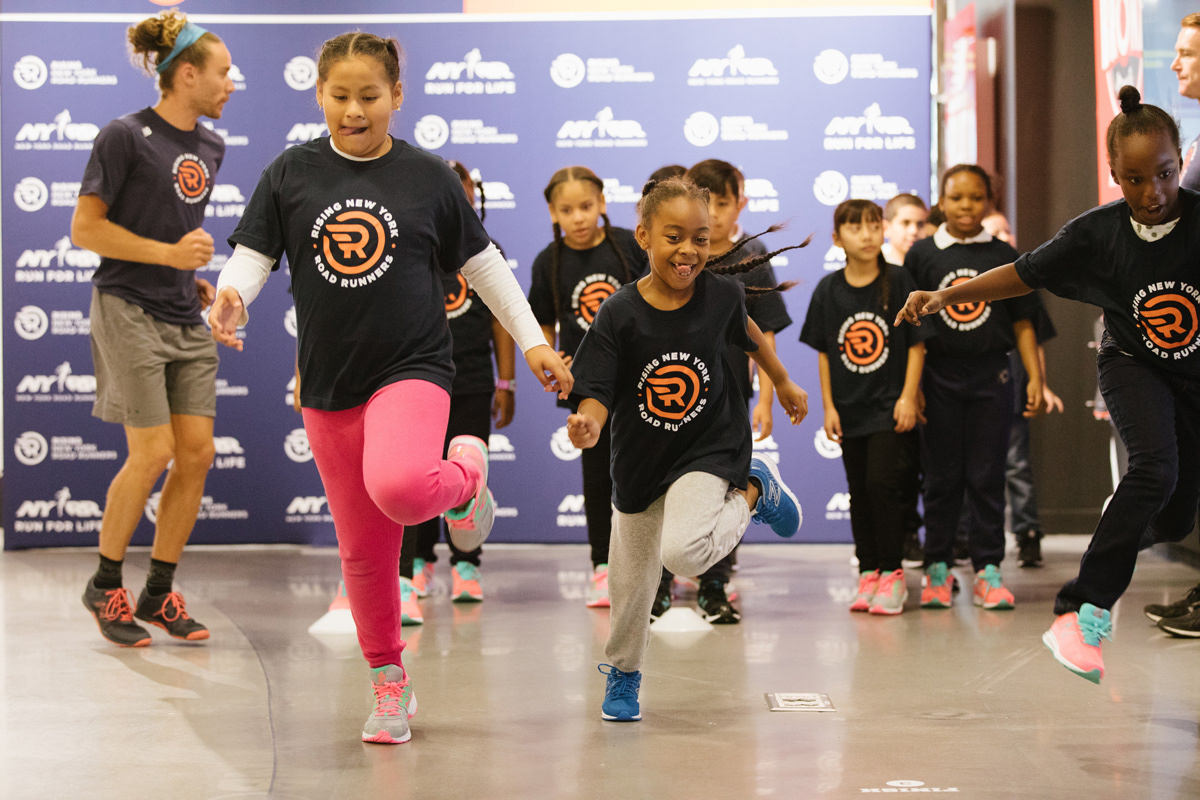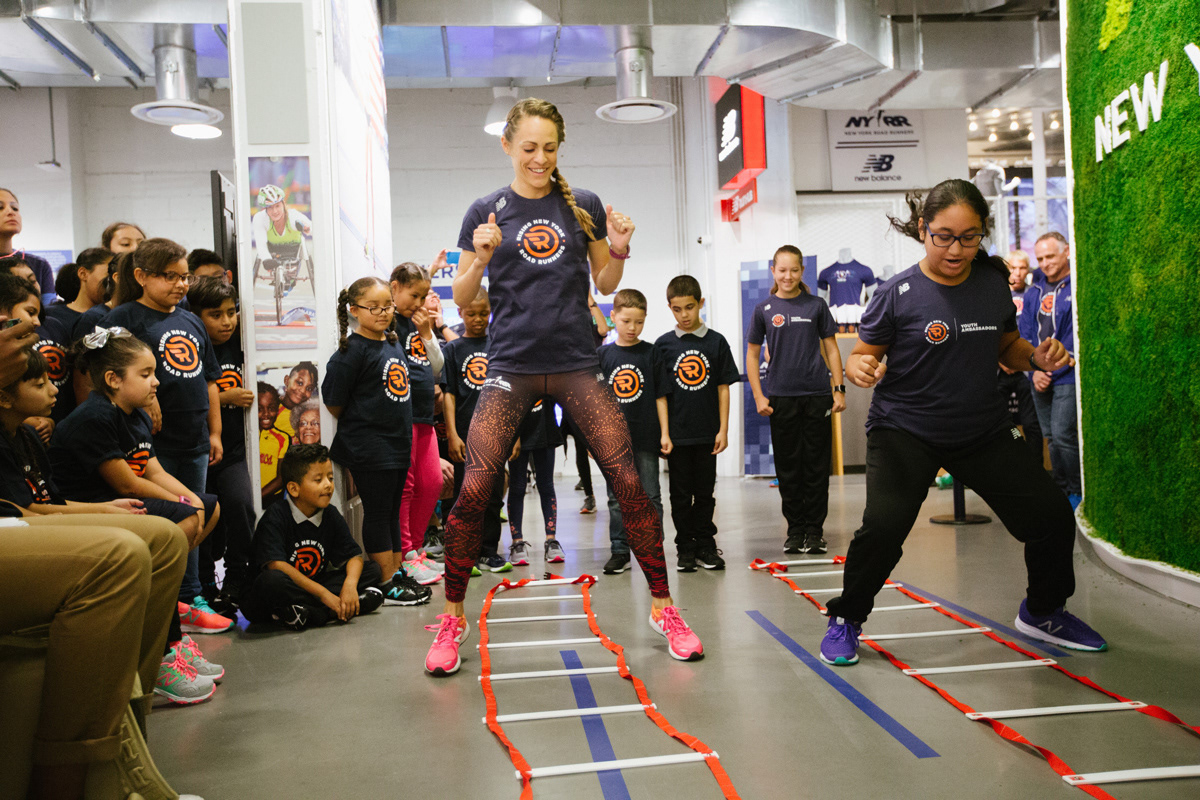 The NYRR France Run 5K is sponsored by Air France and is inspired by the incredible culture and offerings of France. 
It's a family-friendly event and a celebration of France with a New York twist. 
It takes place every Summer in Central Park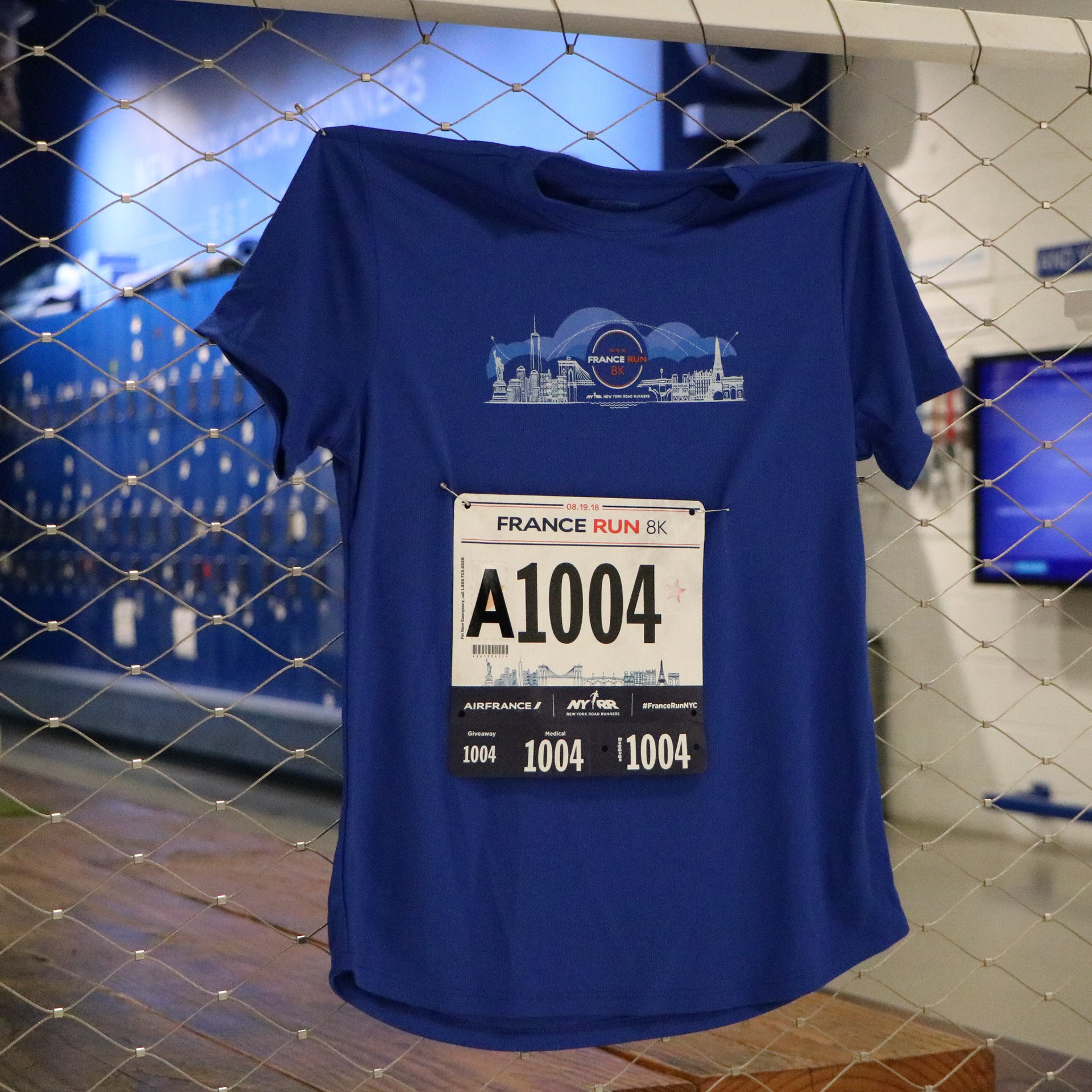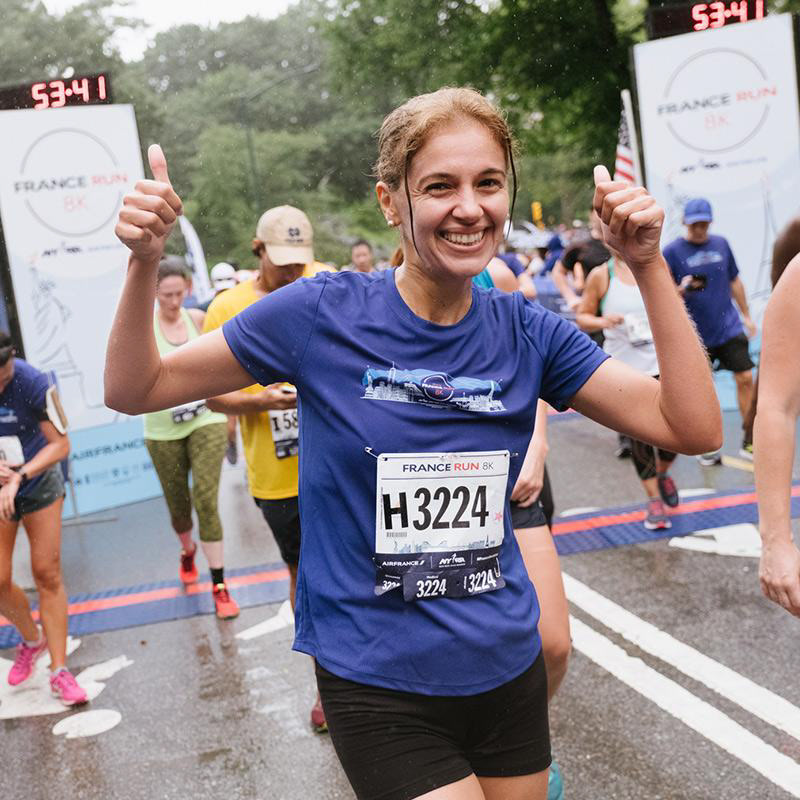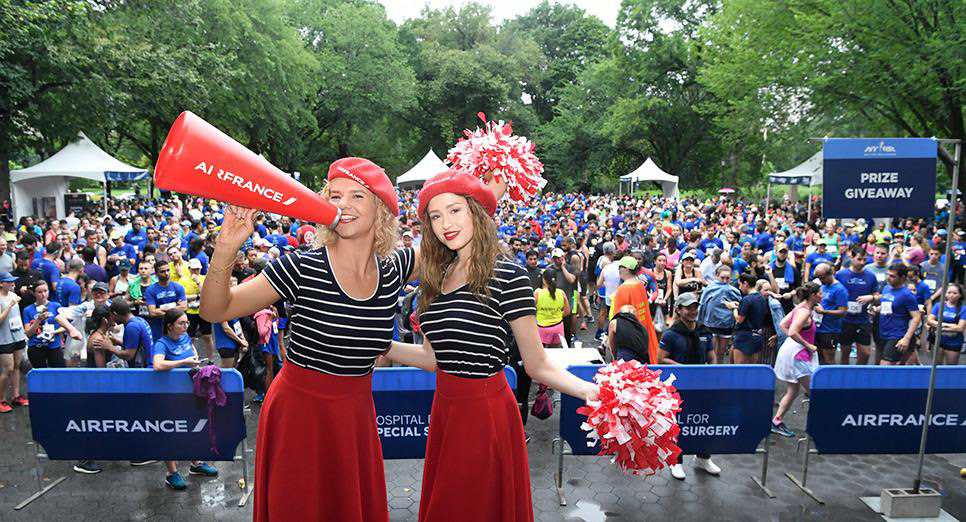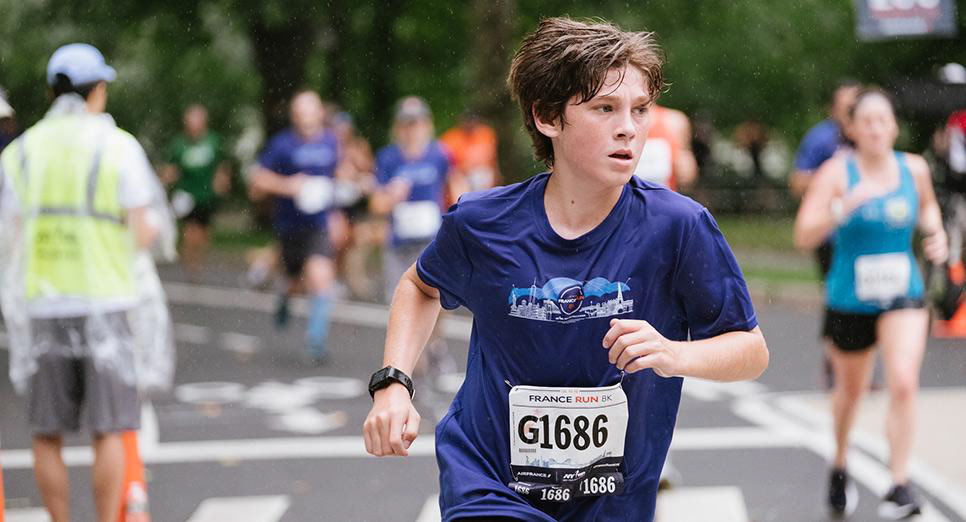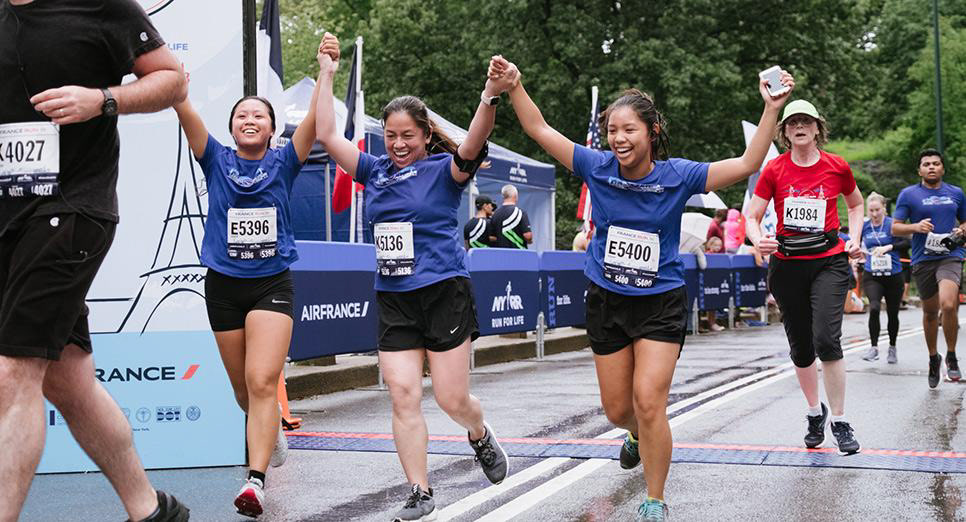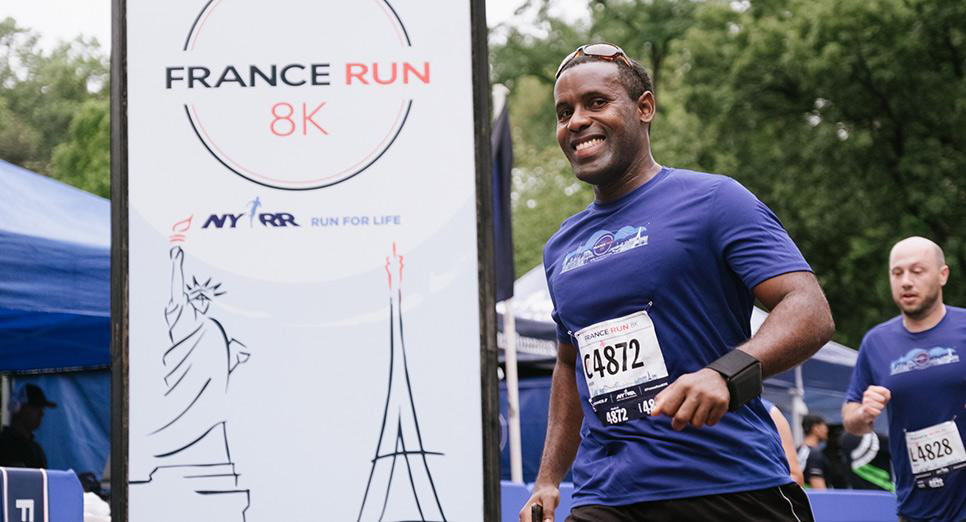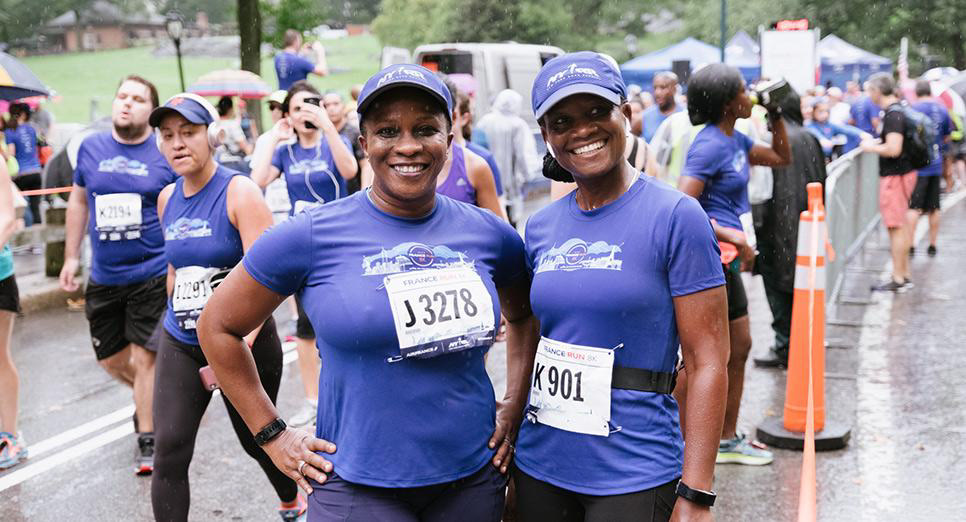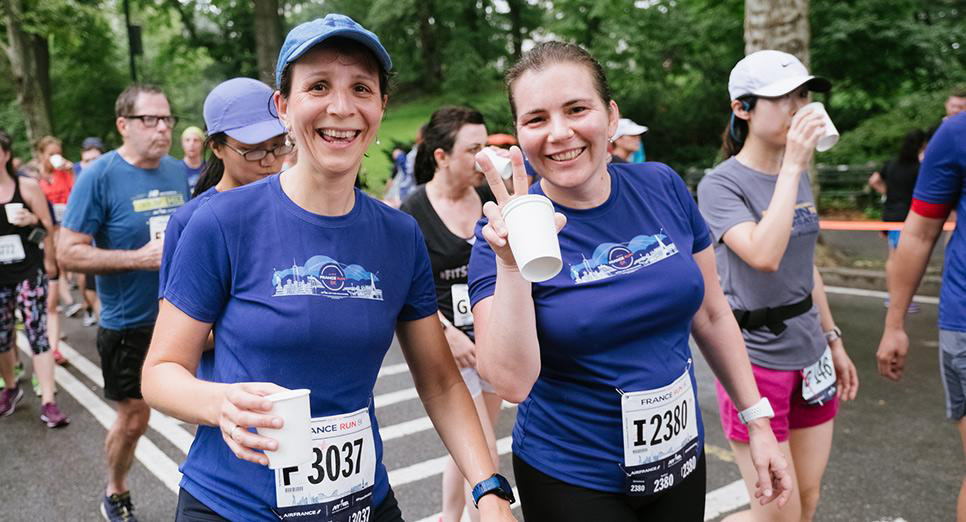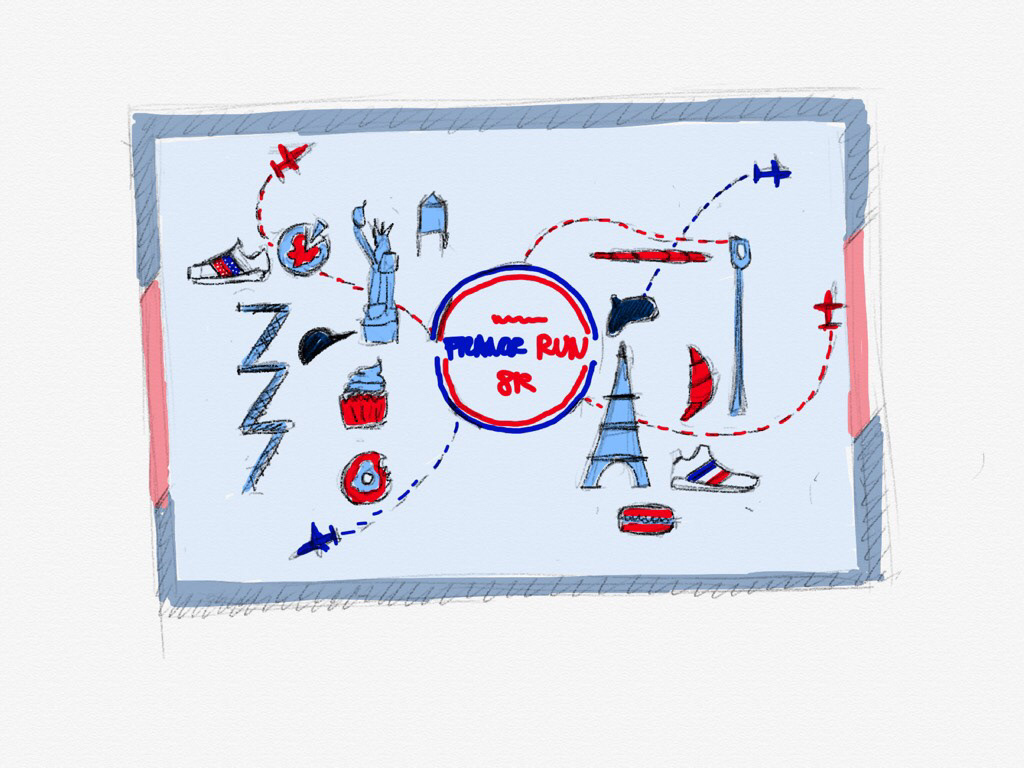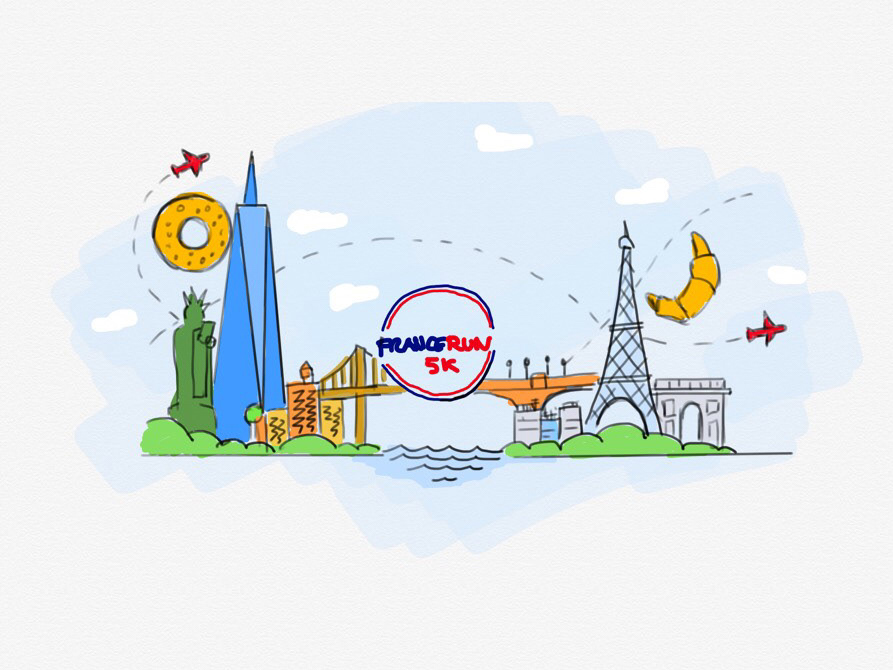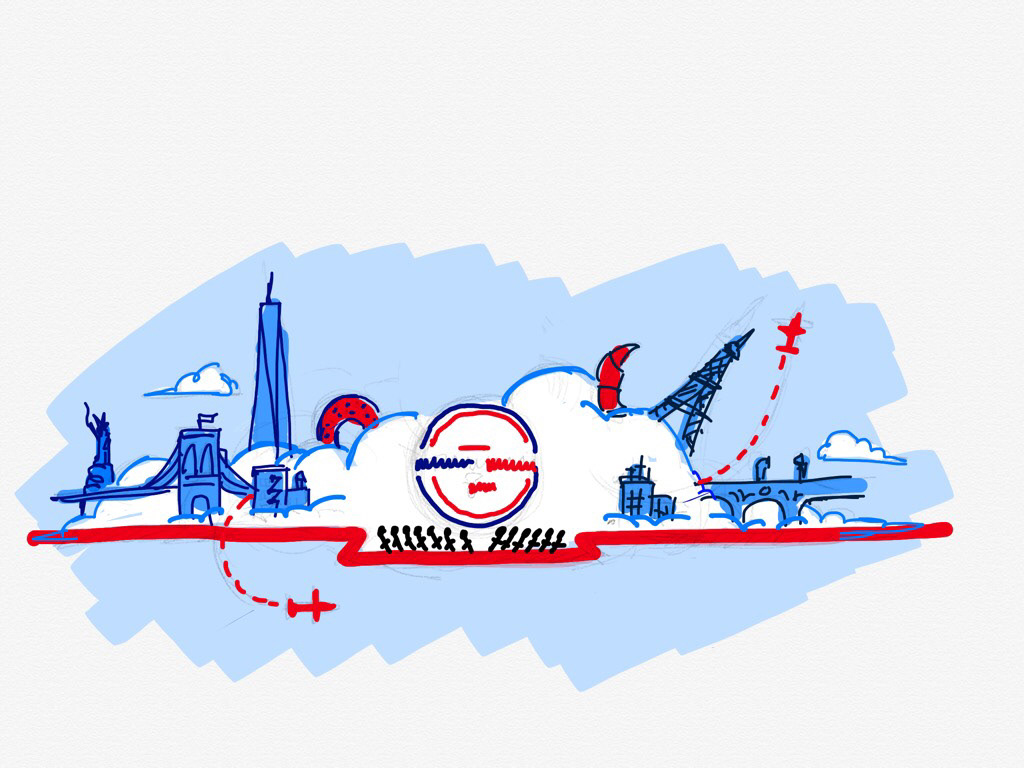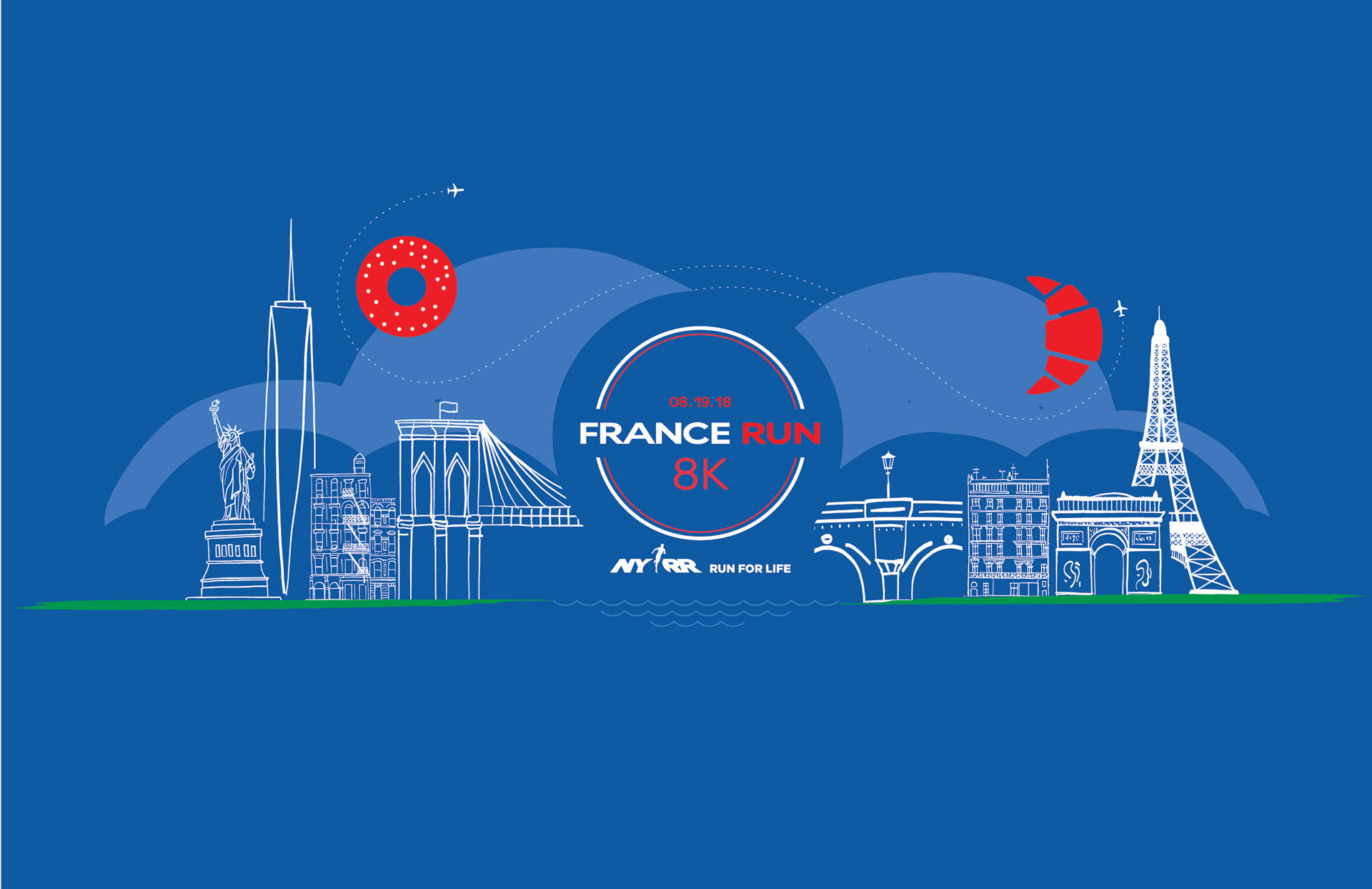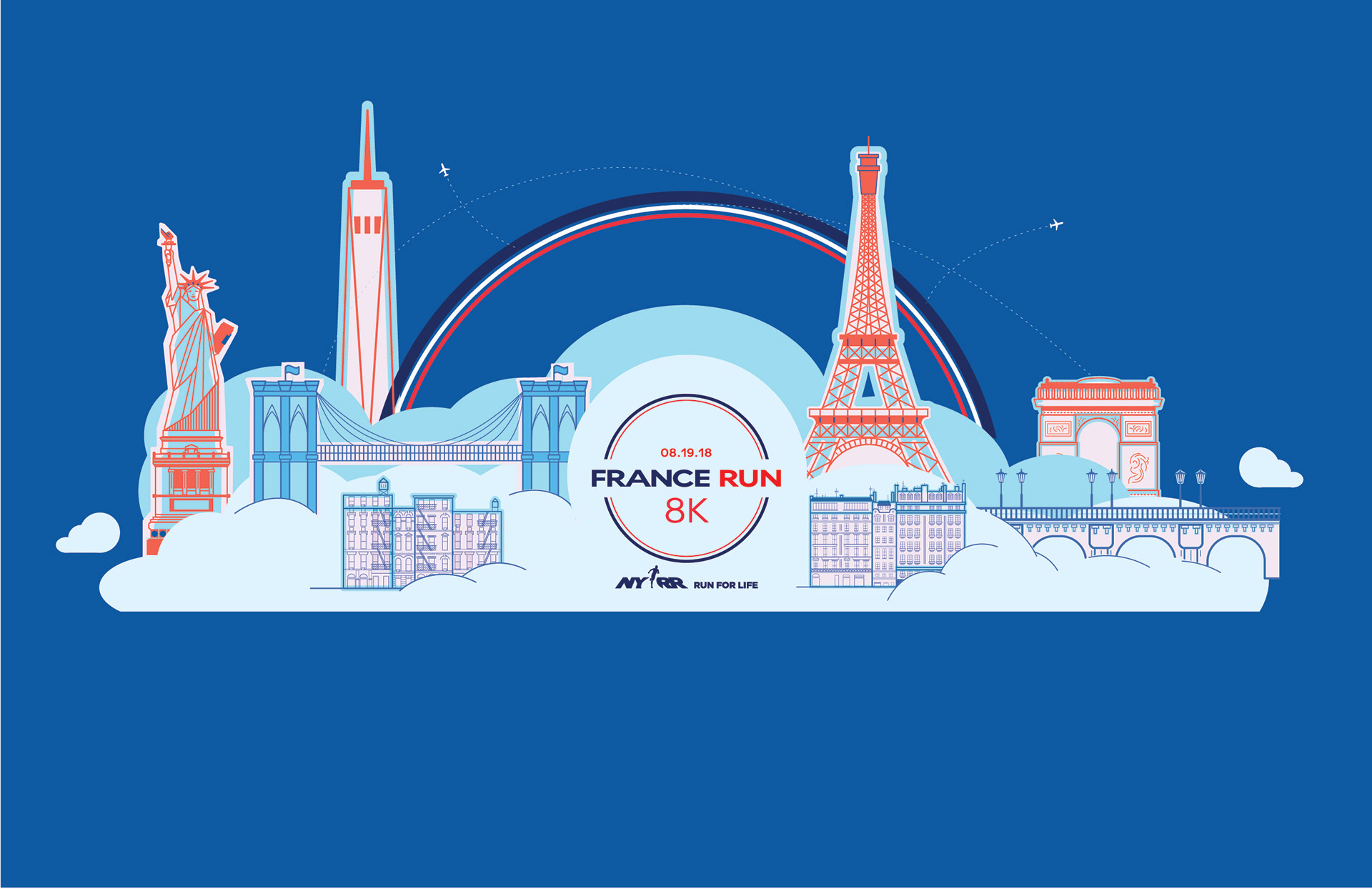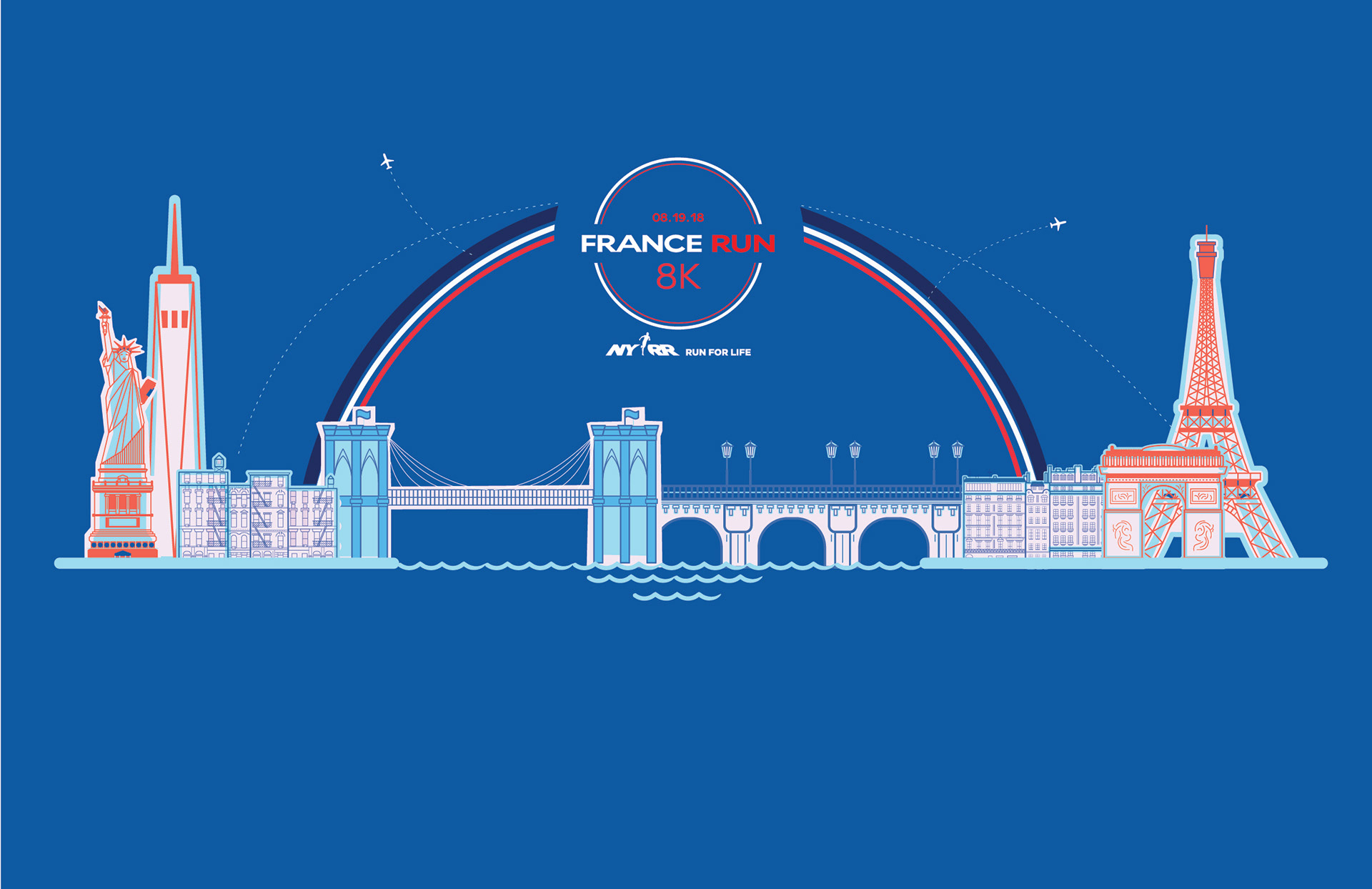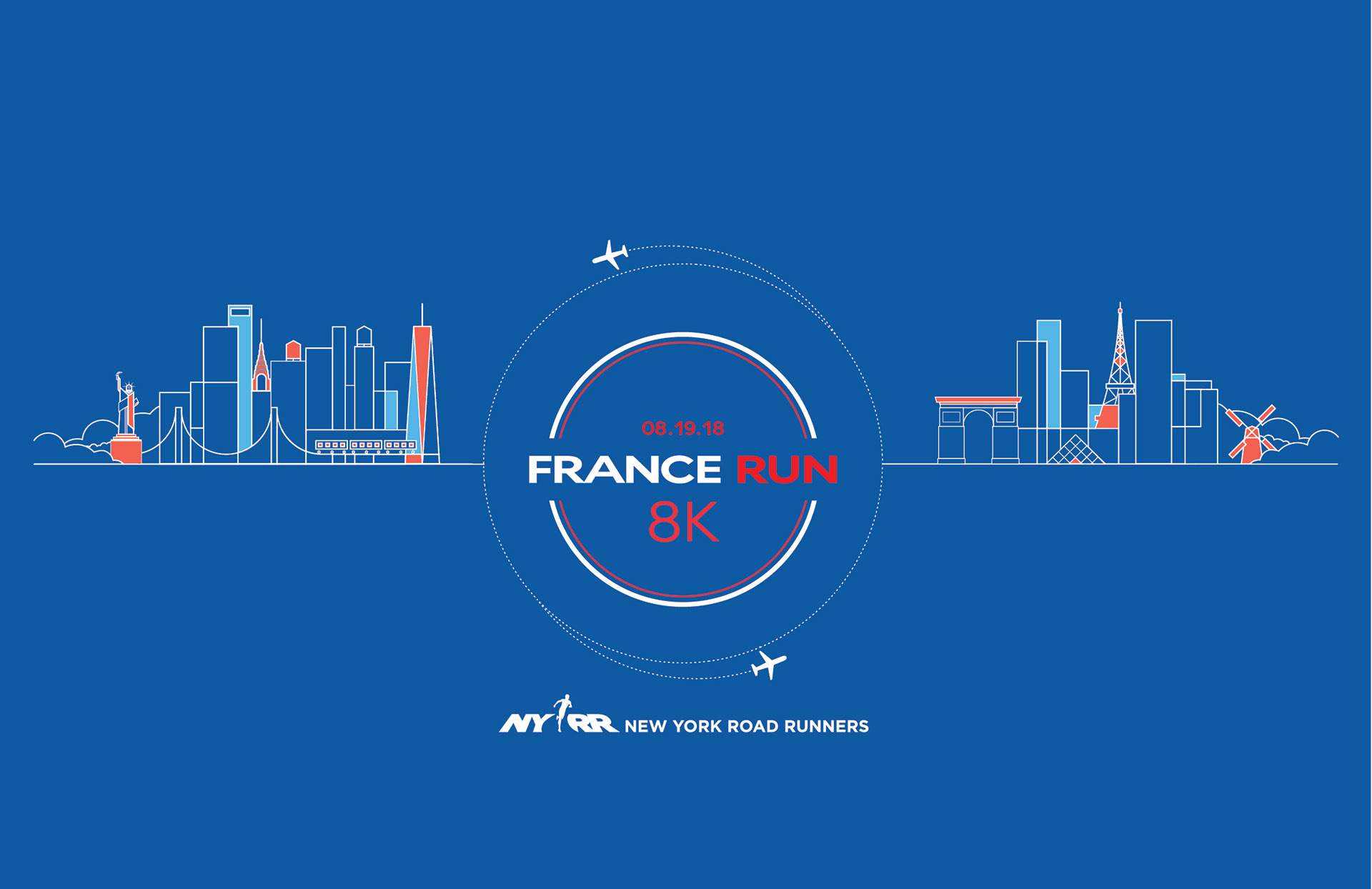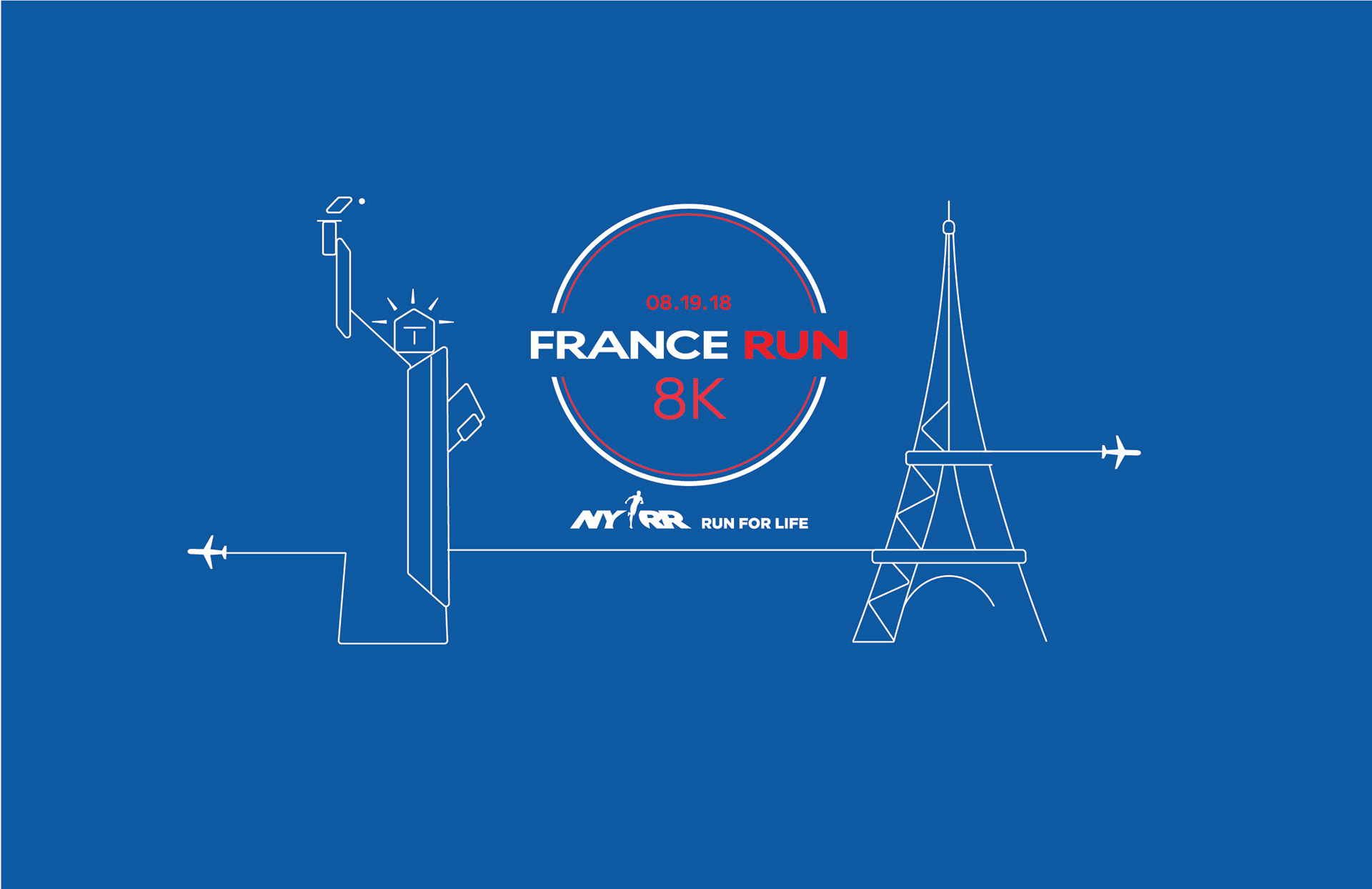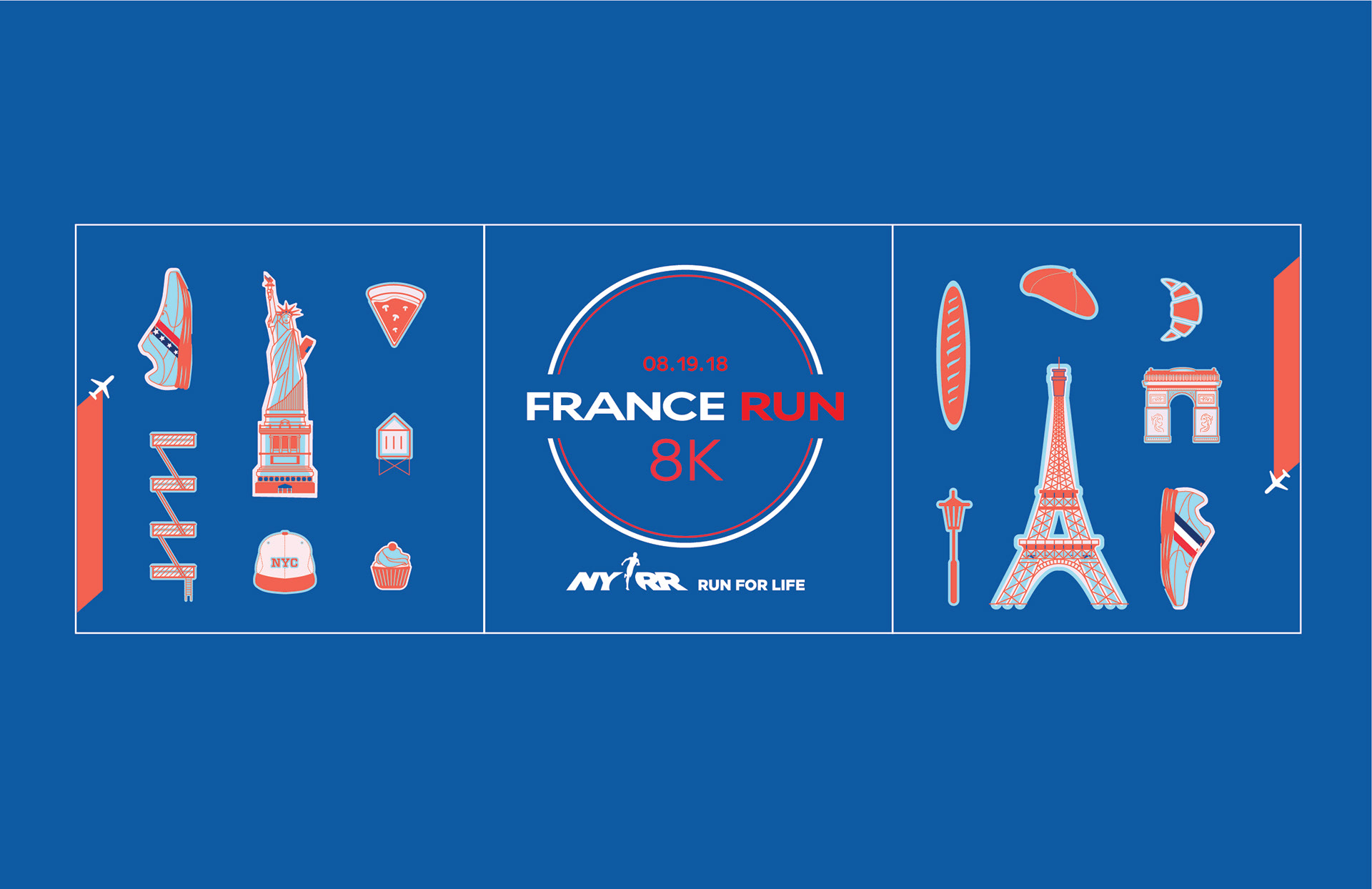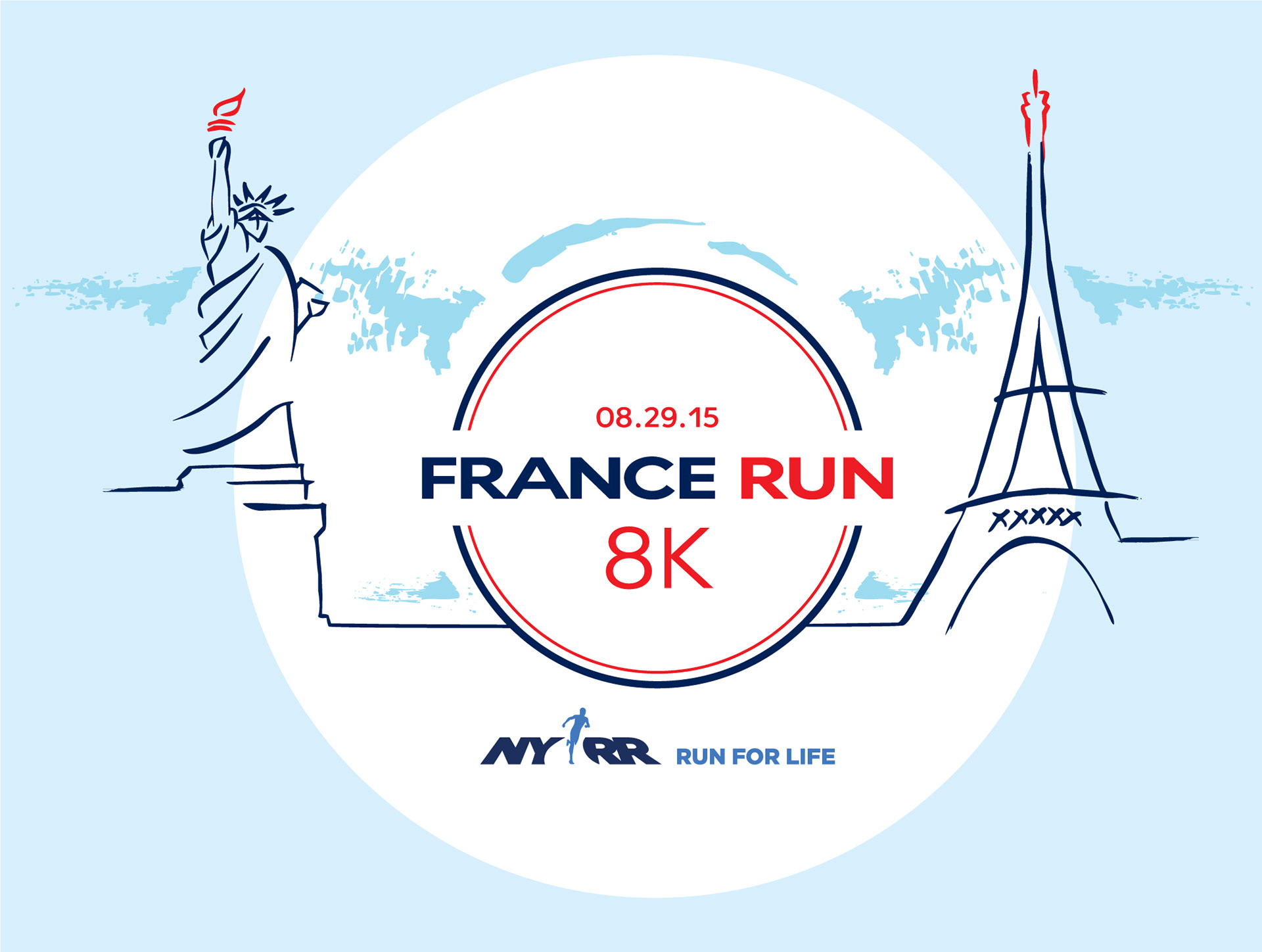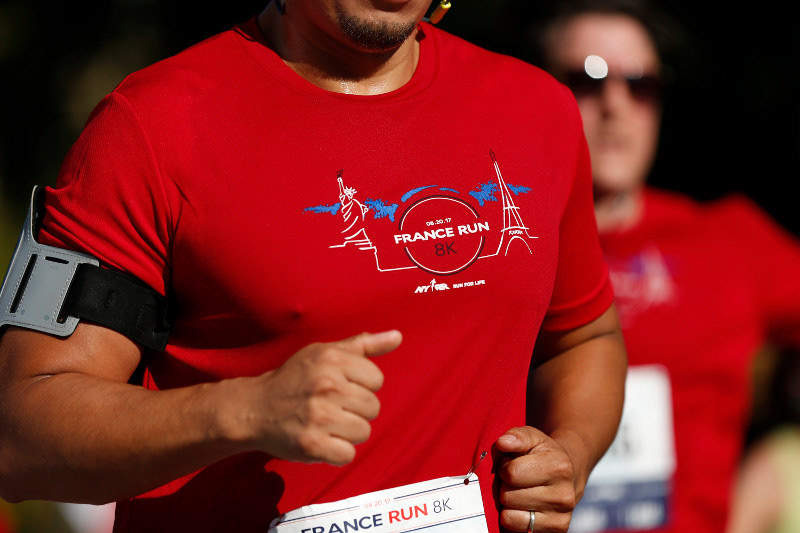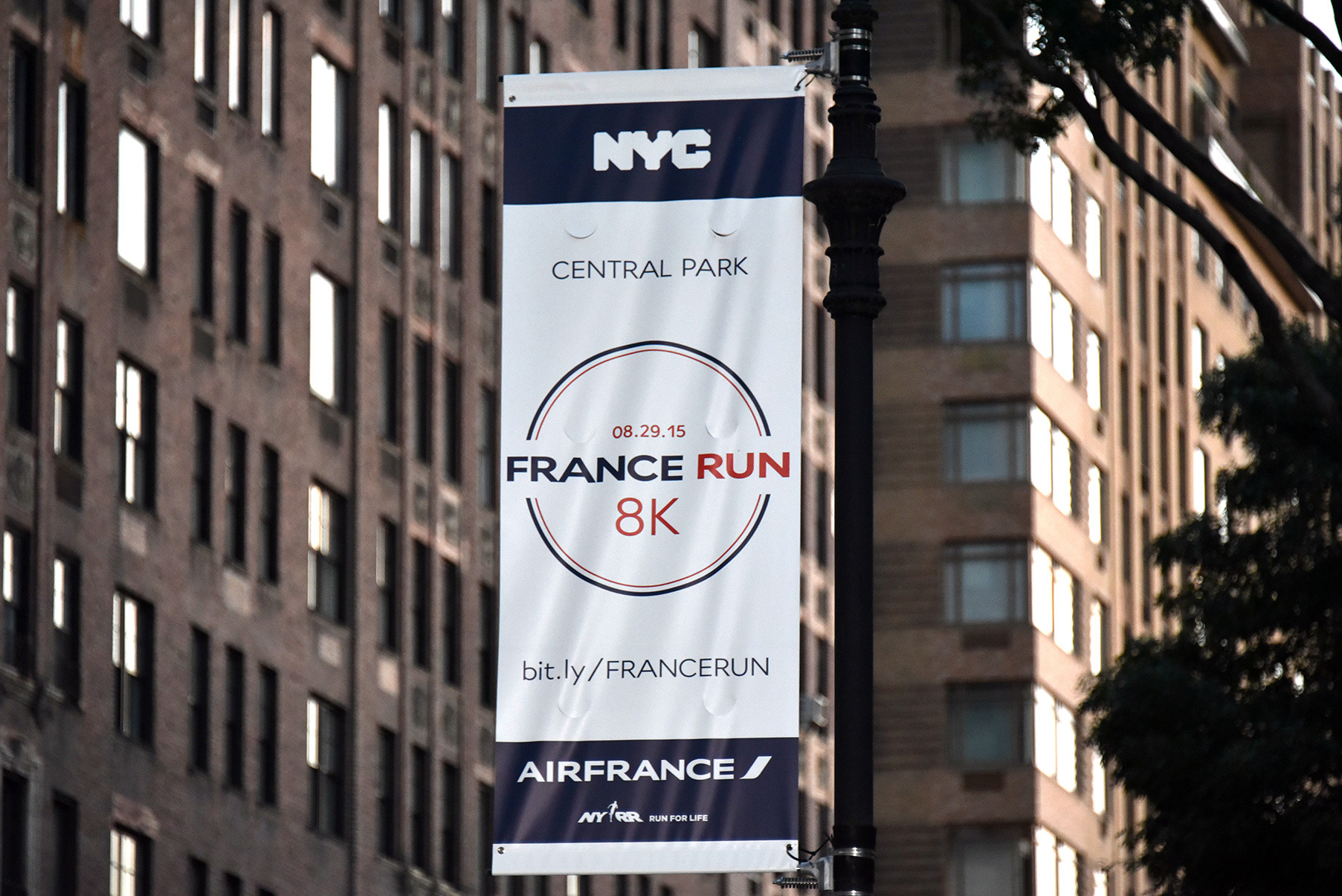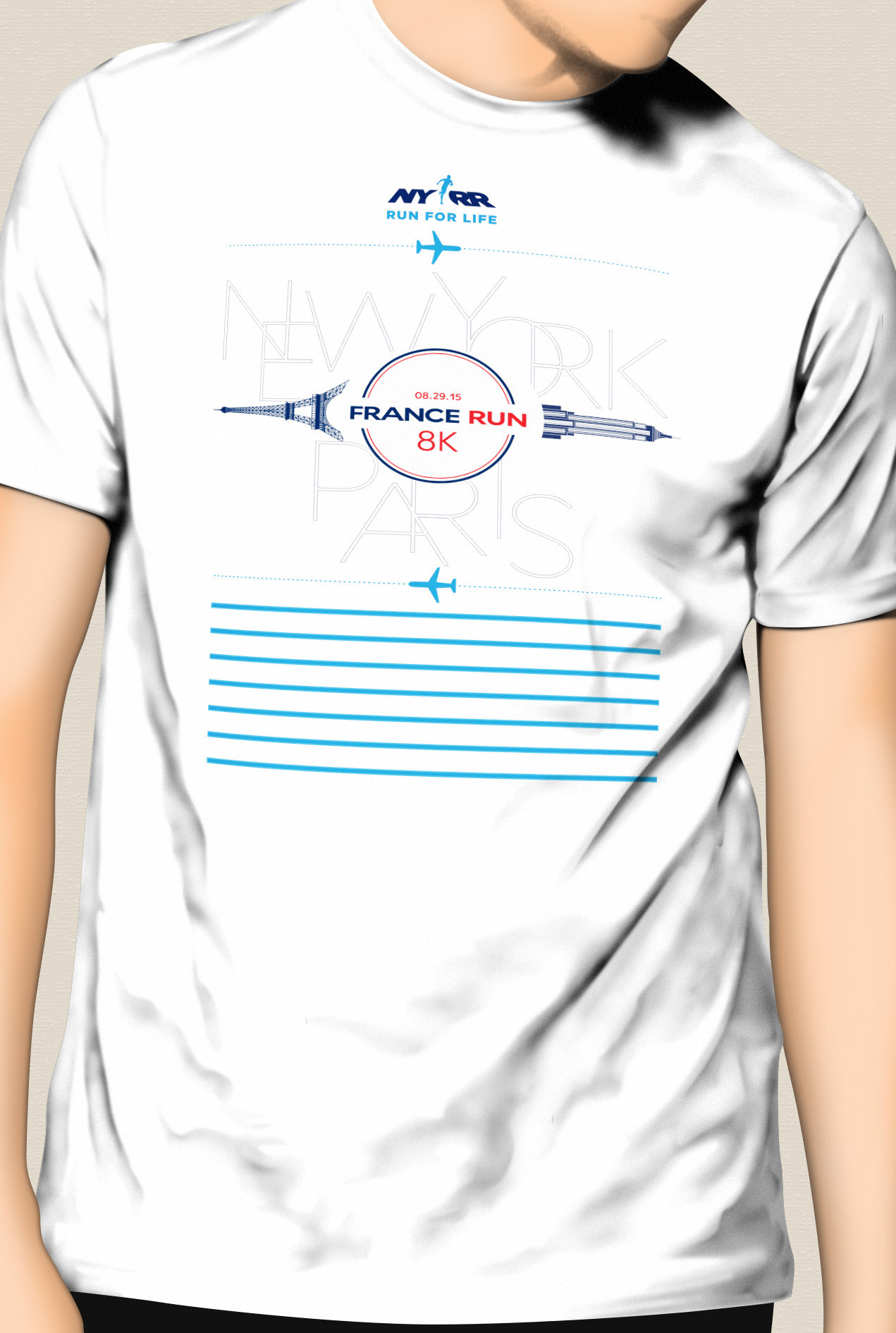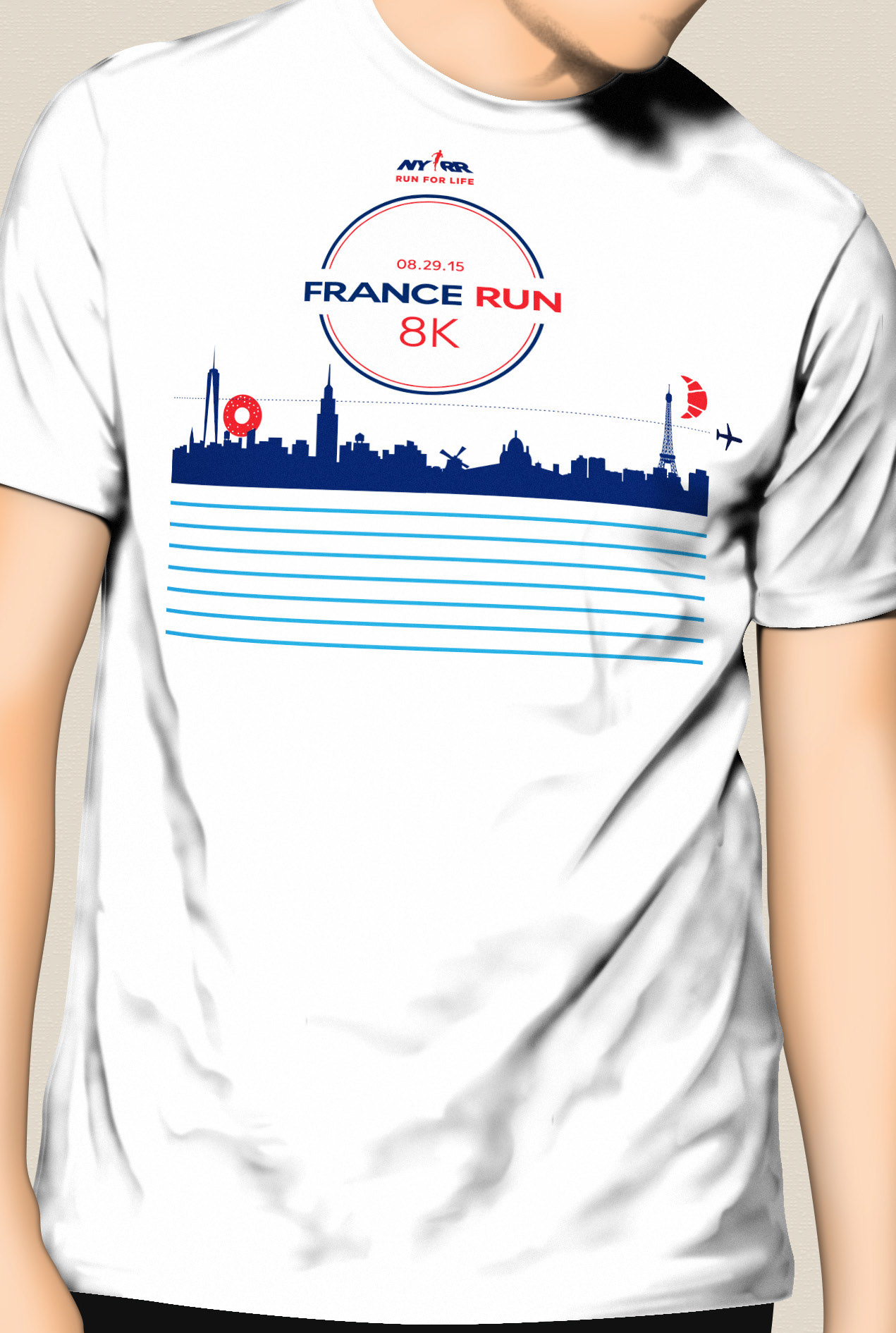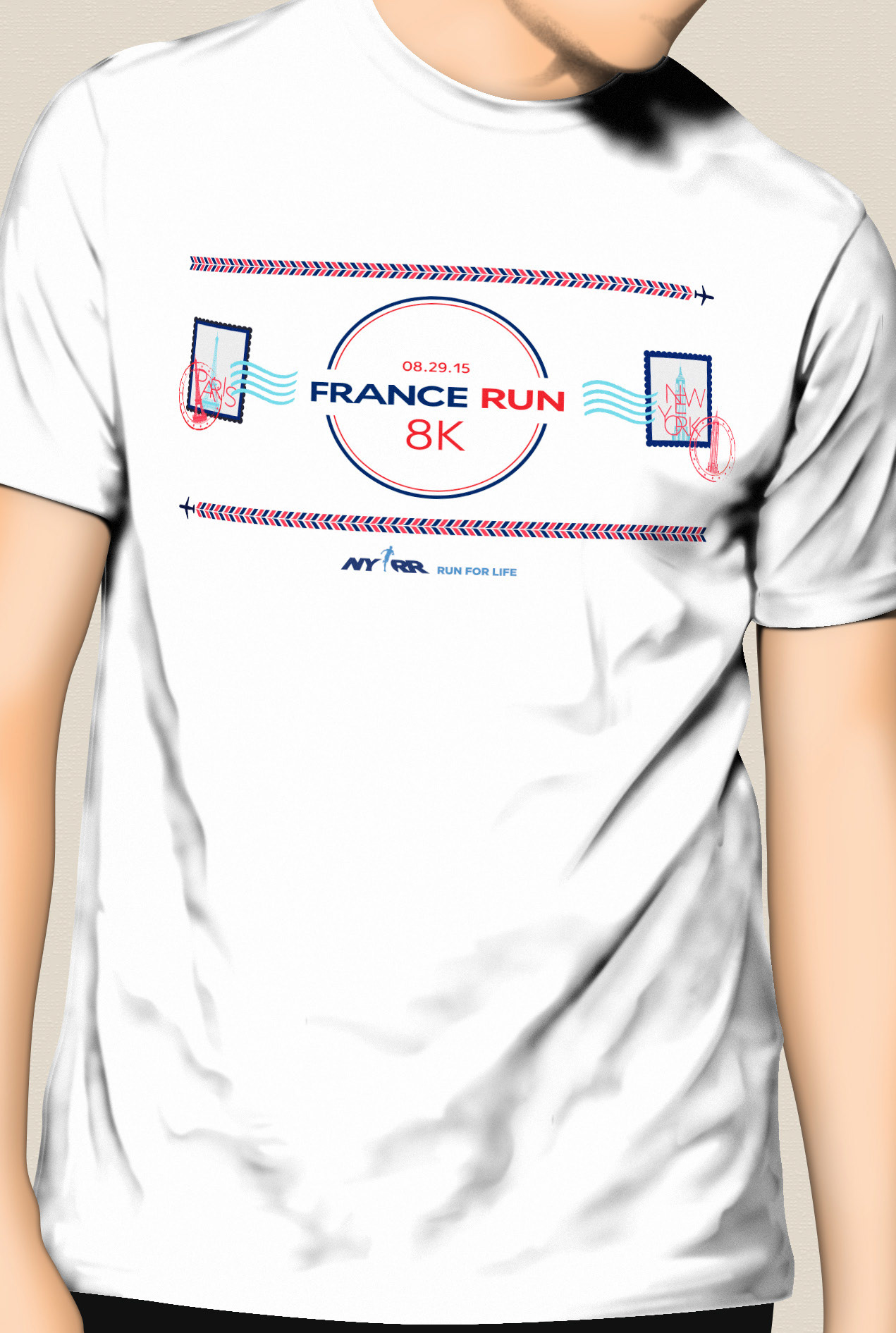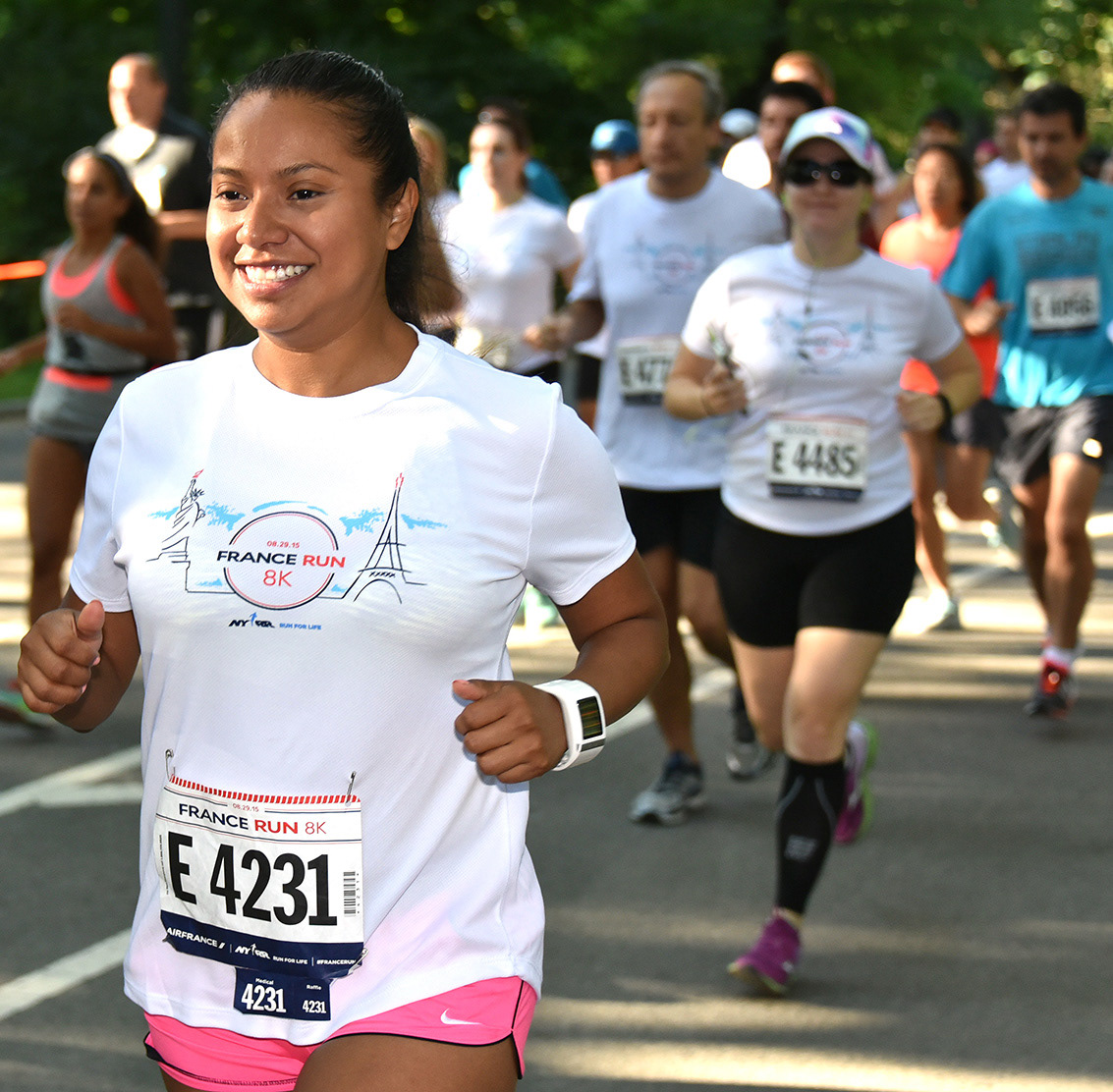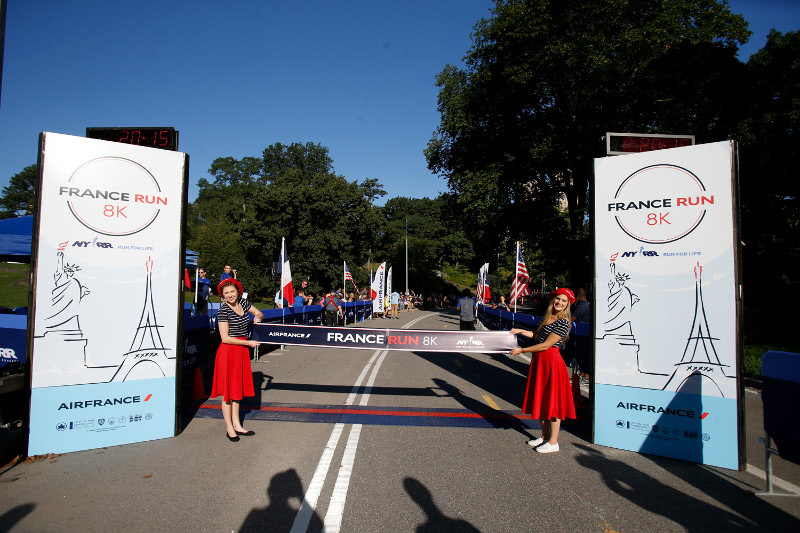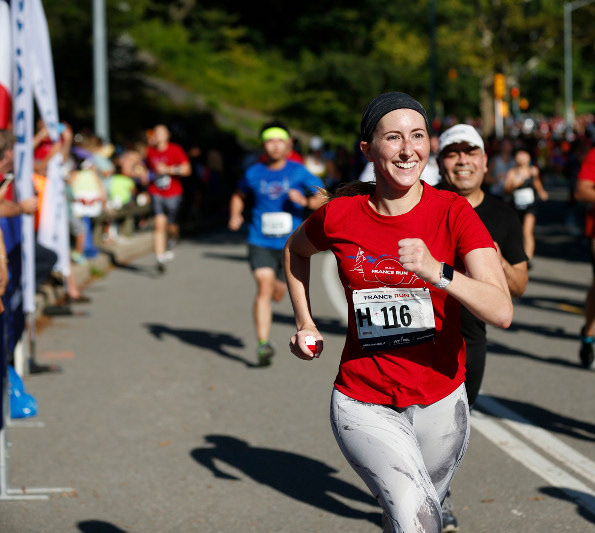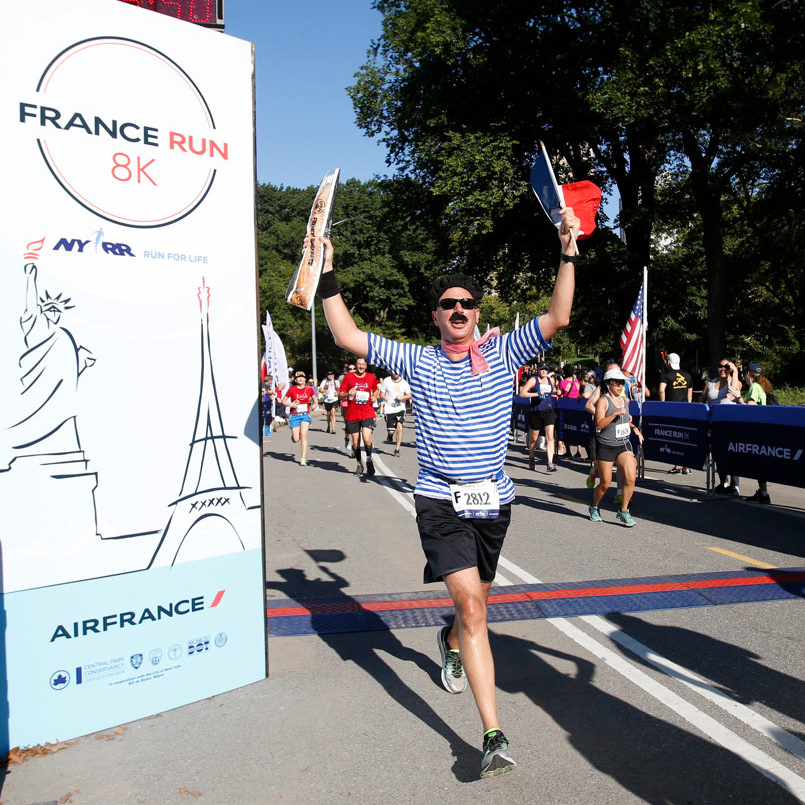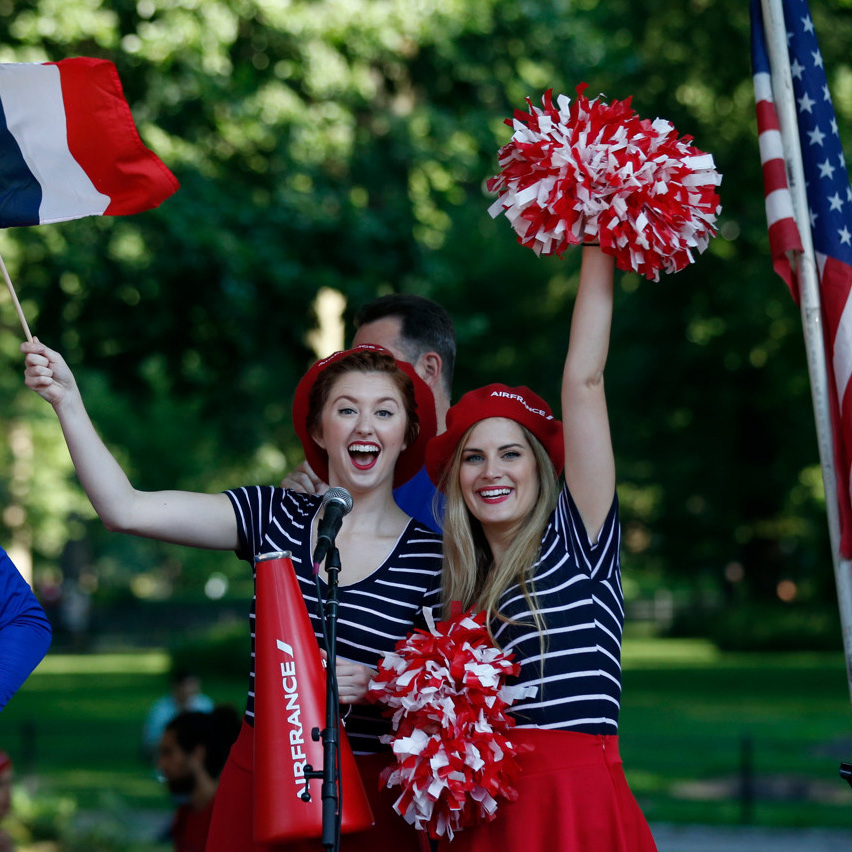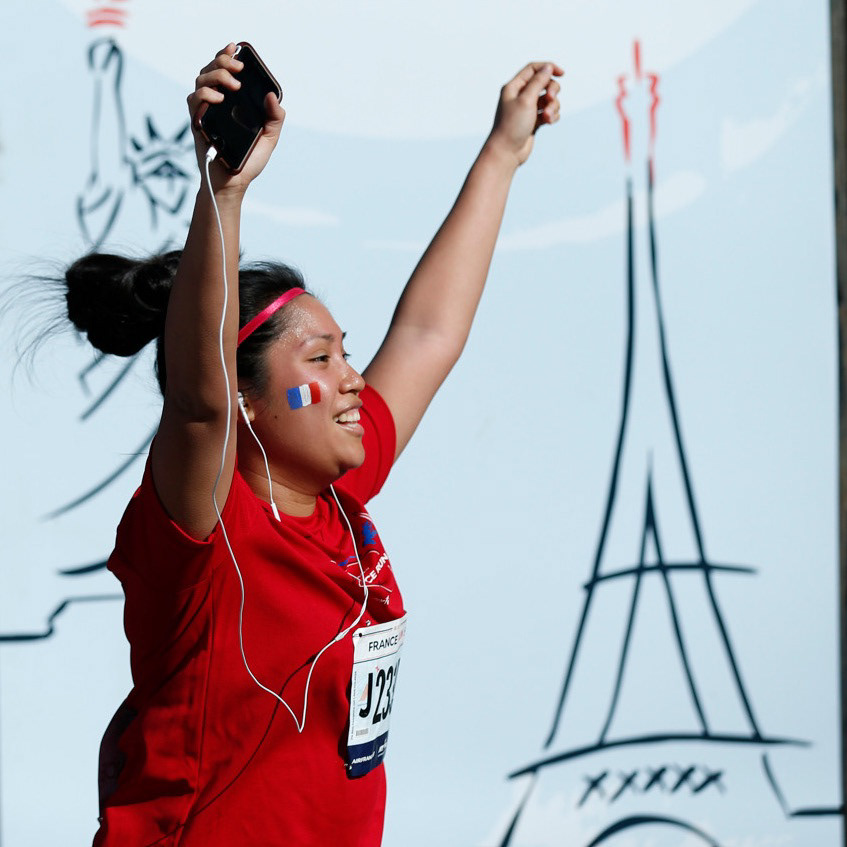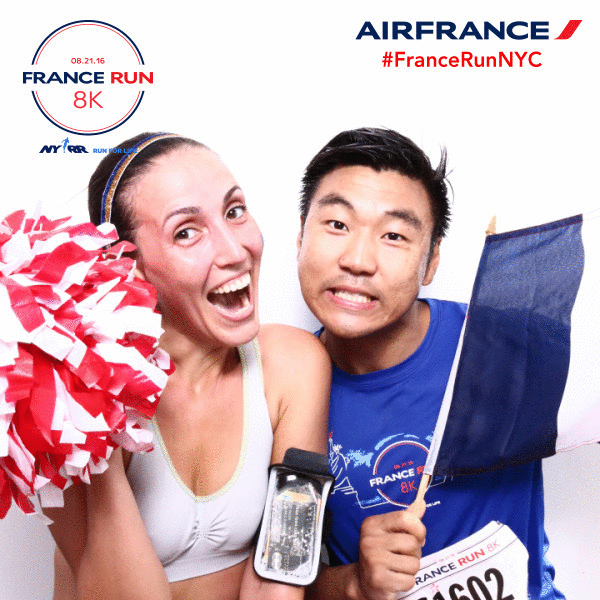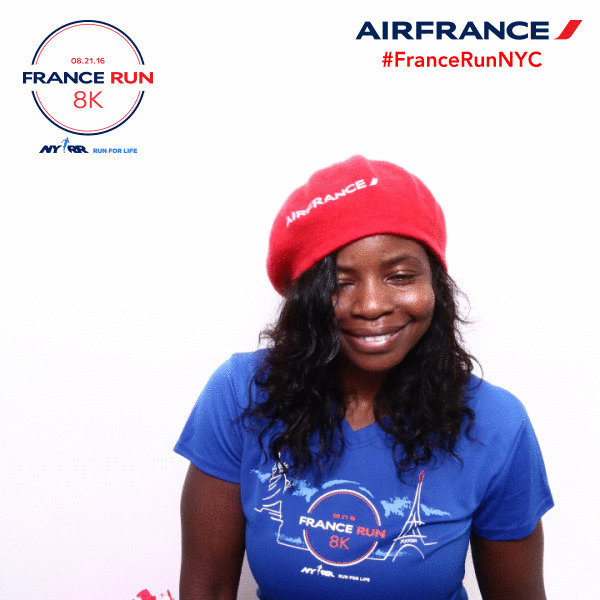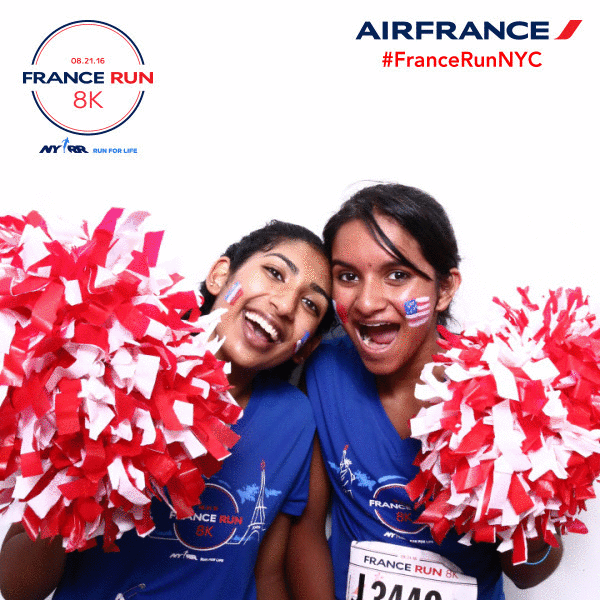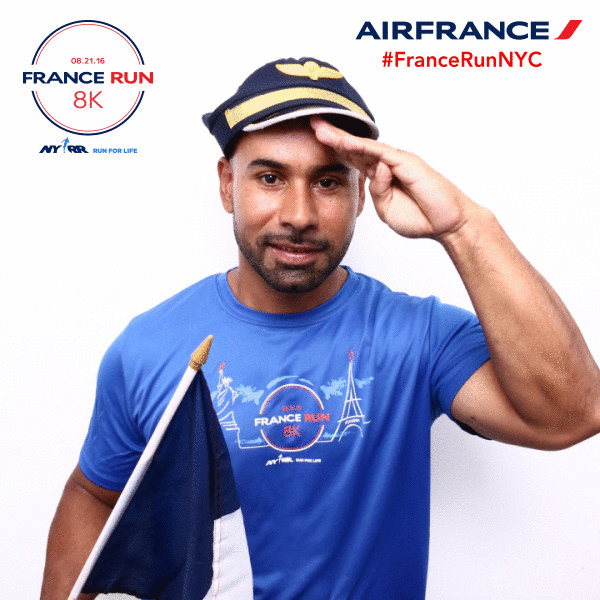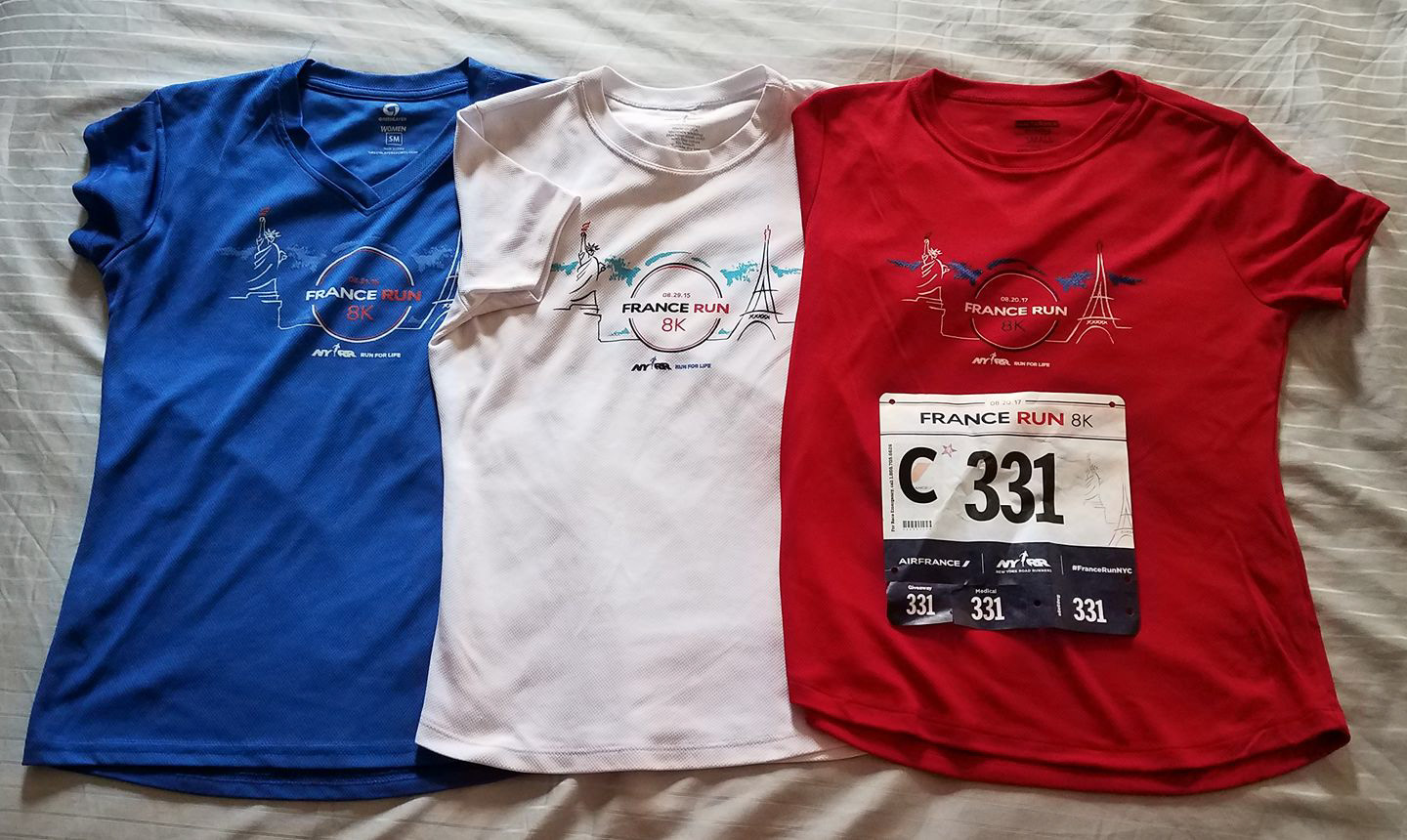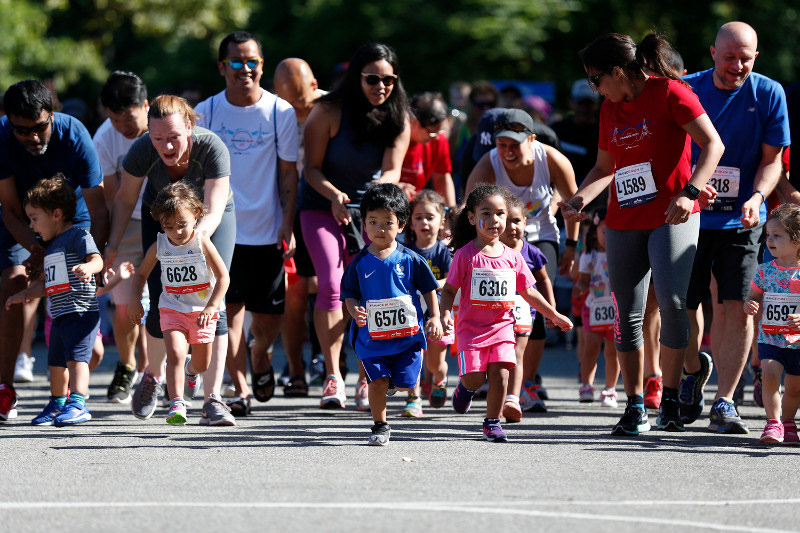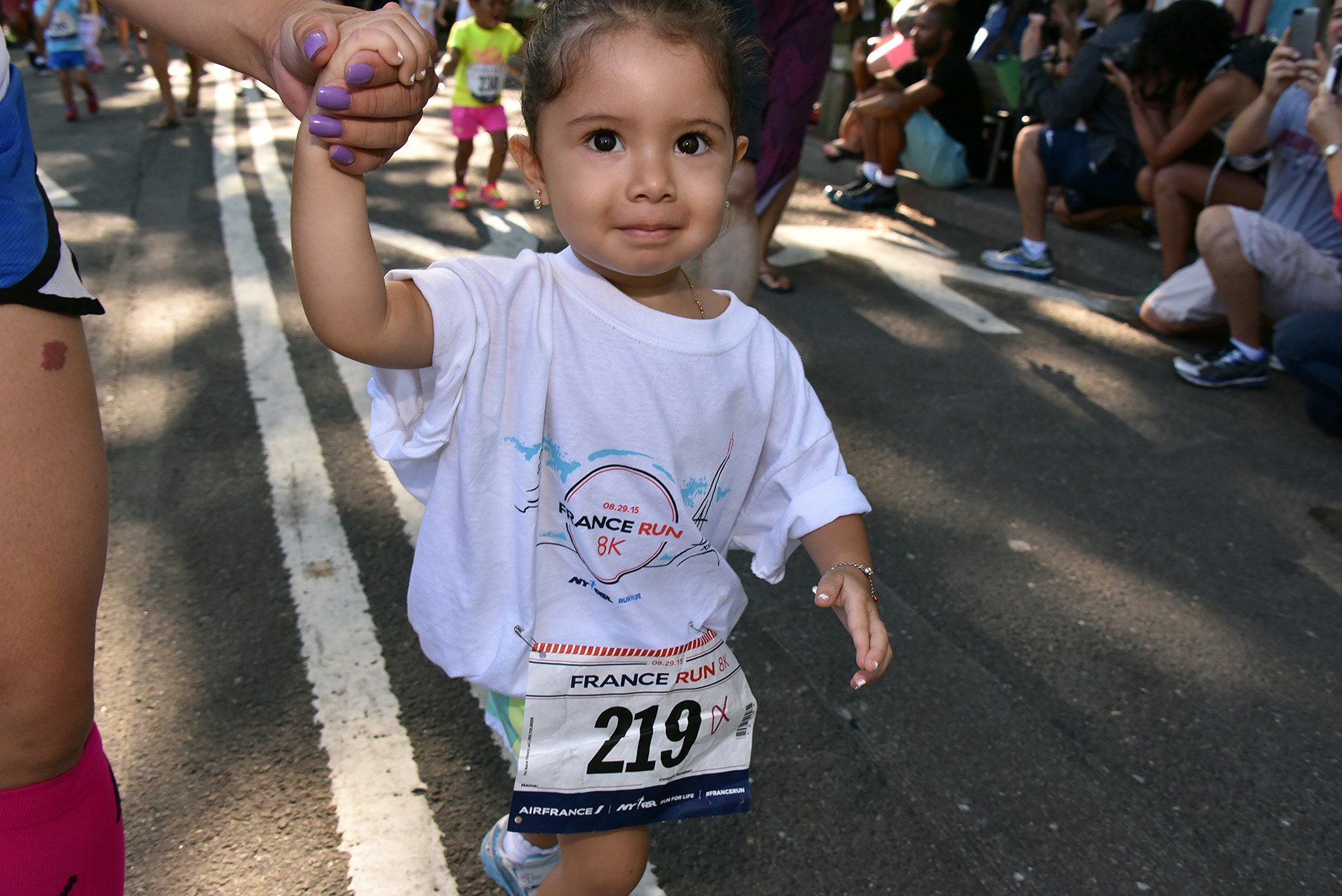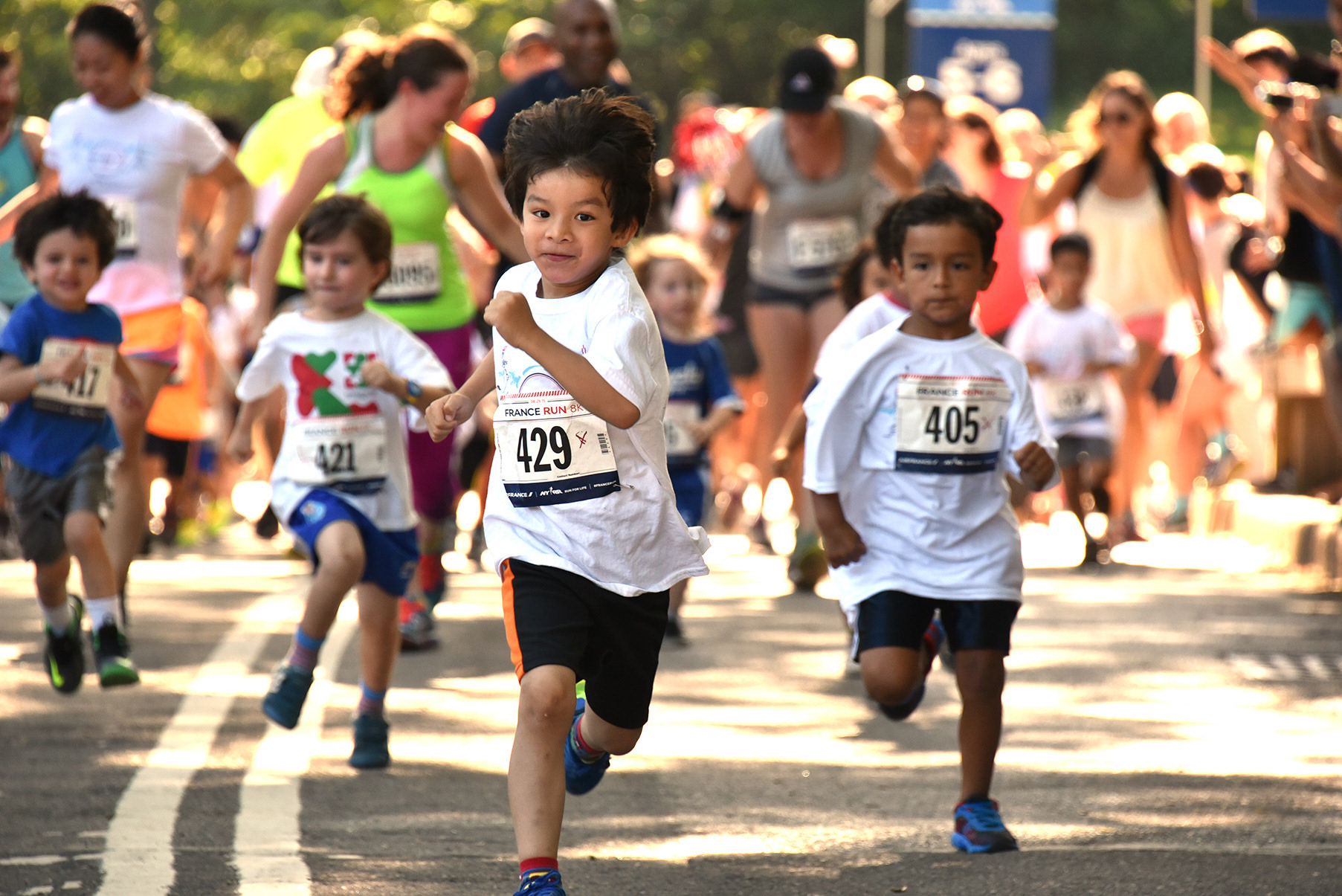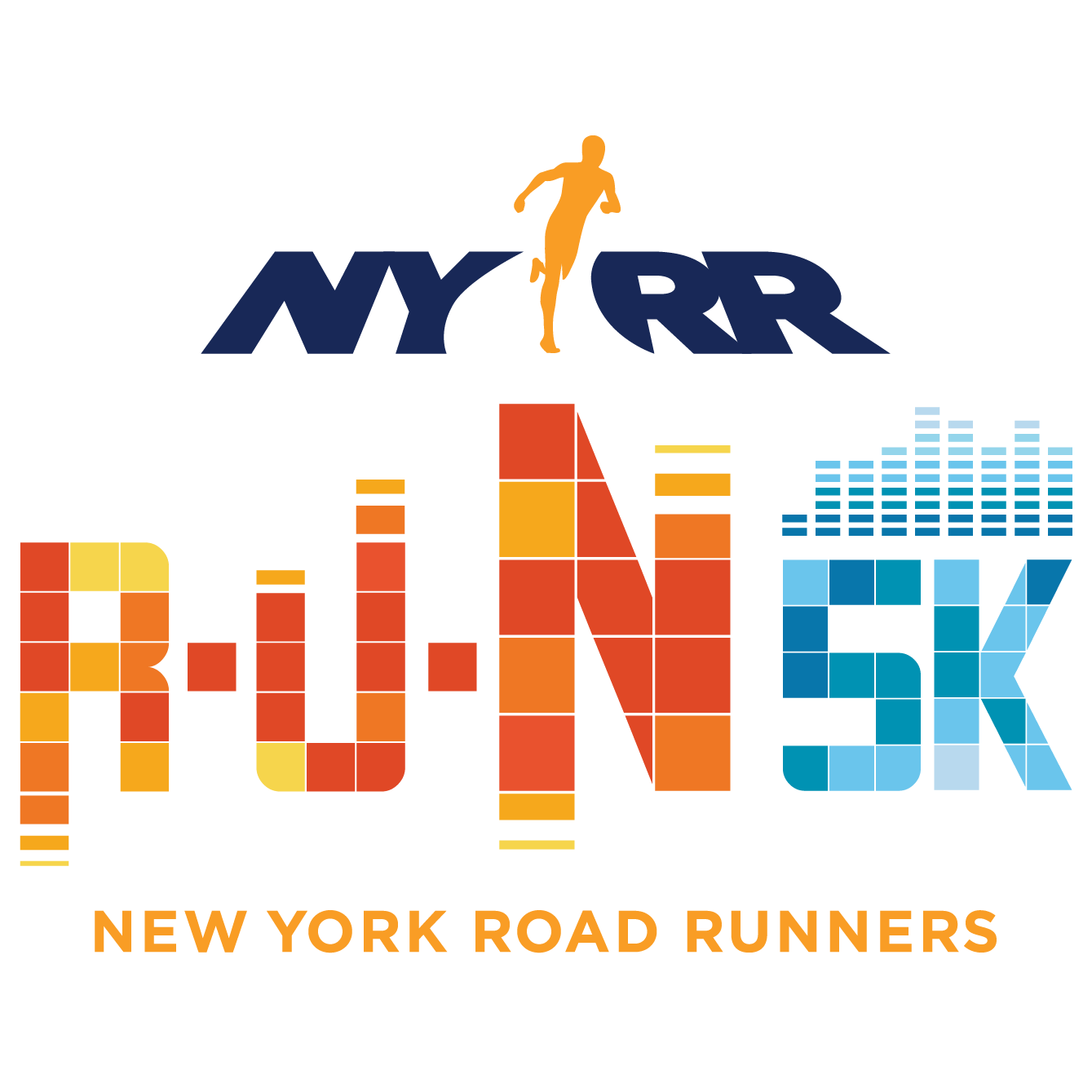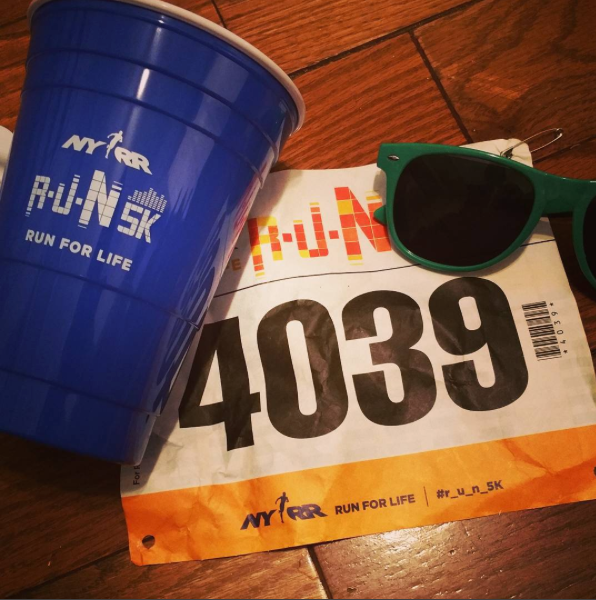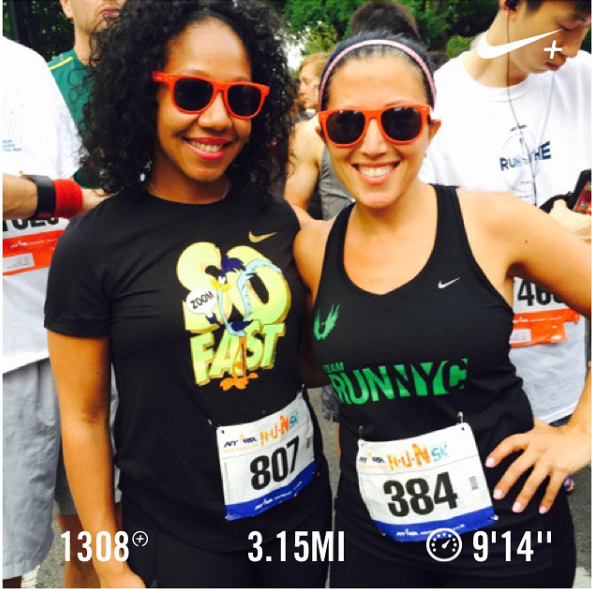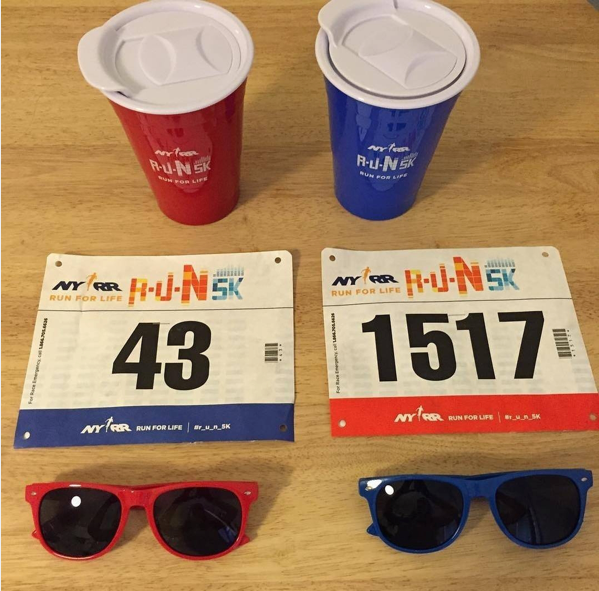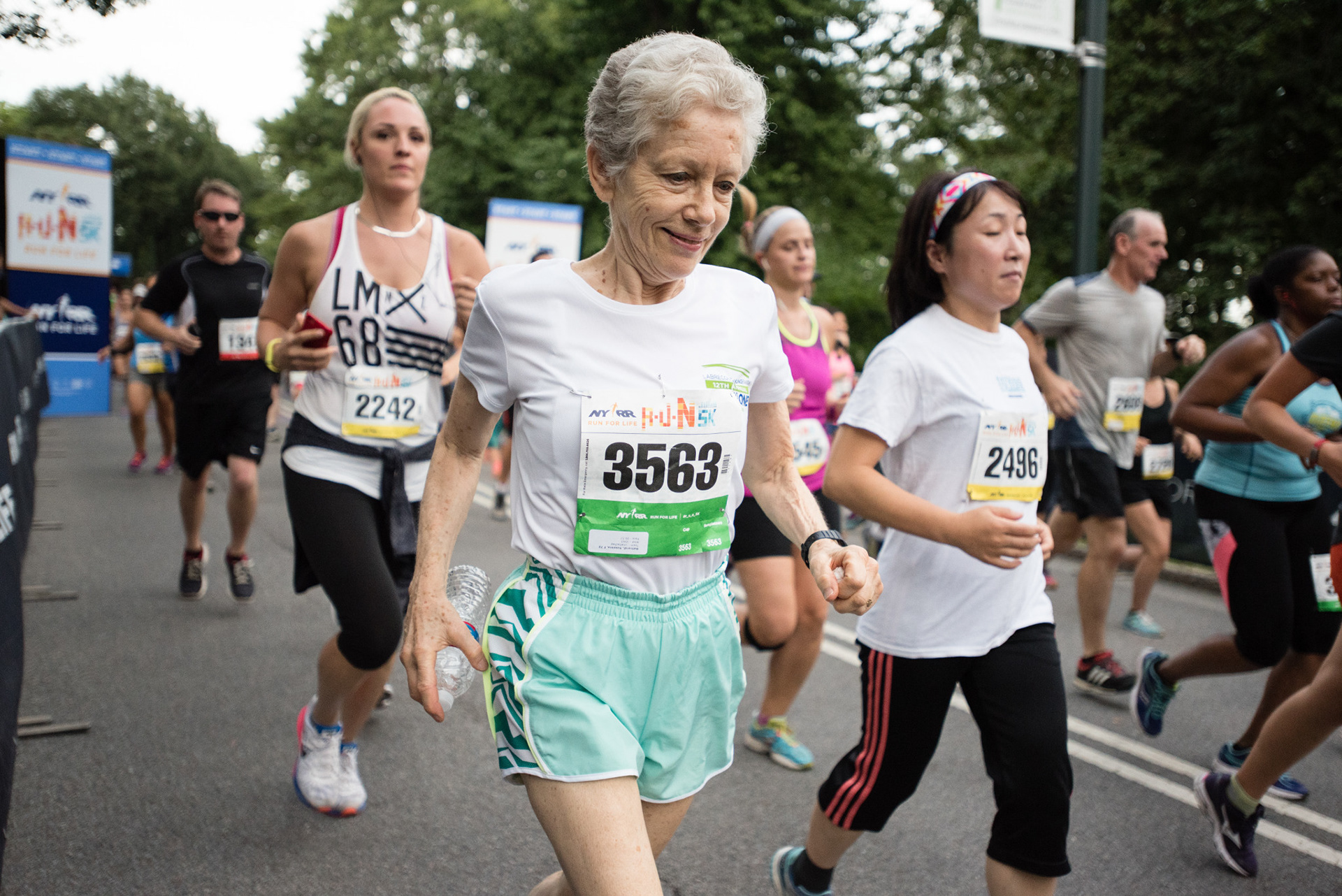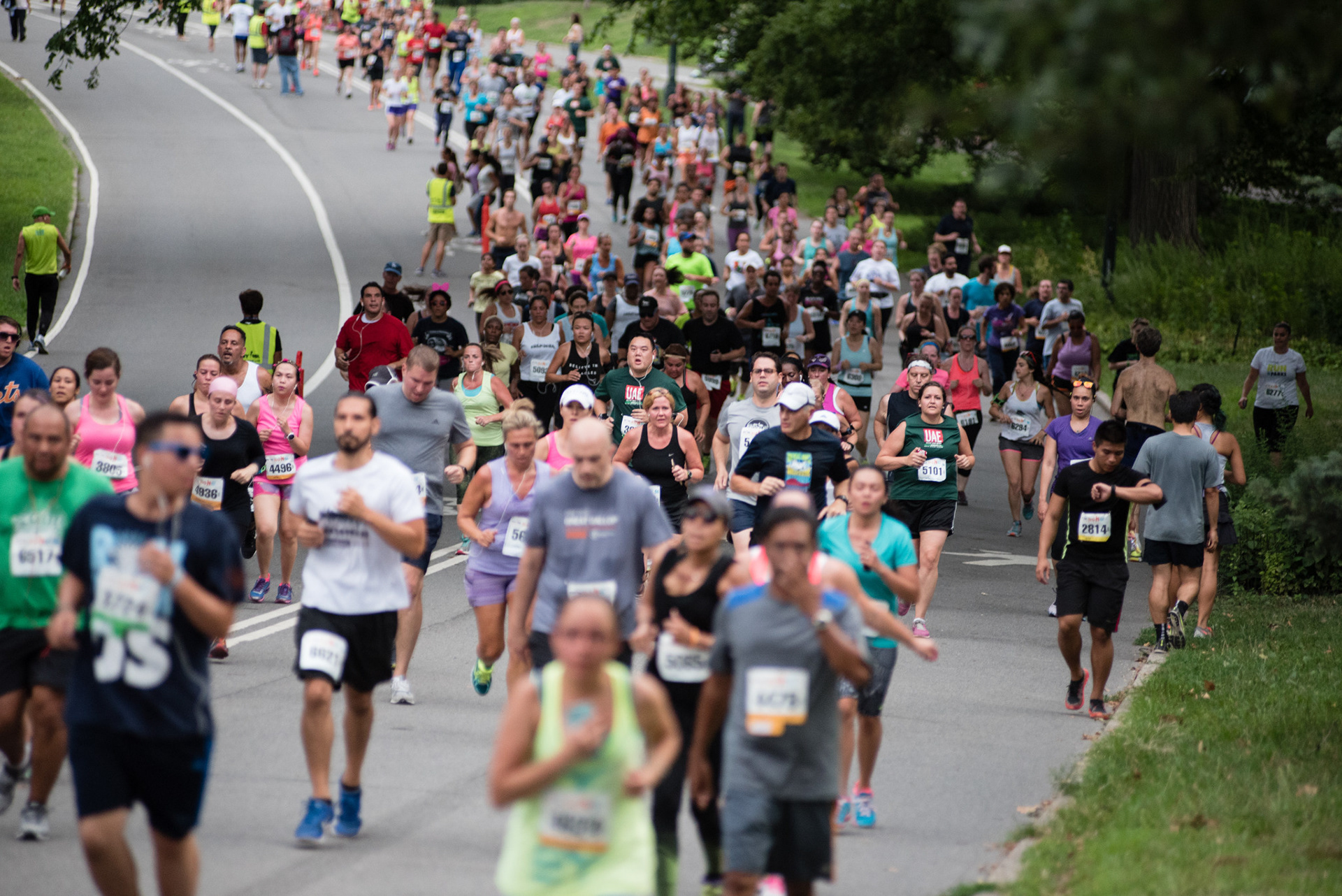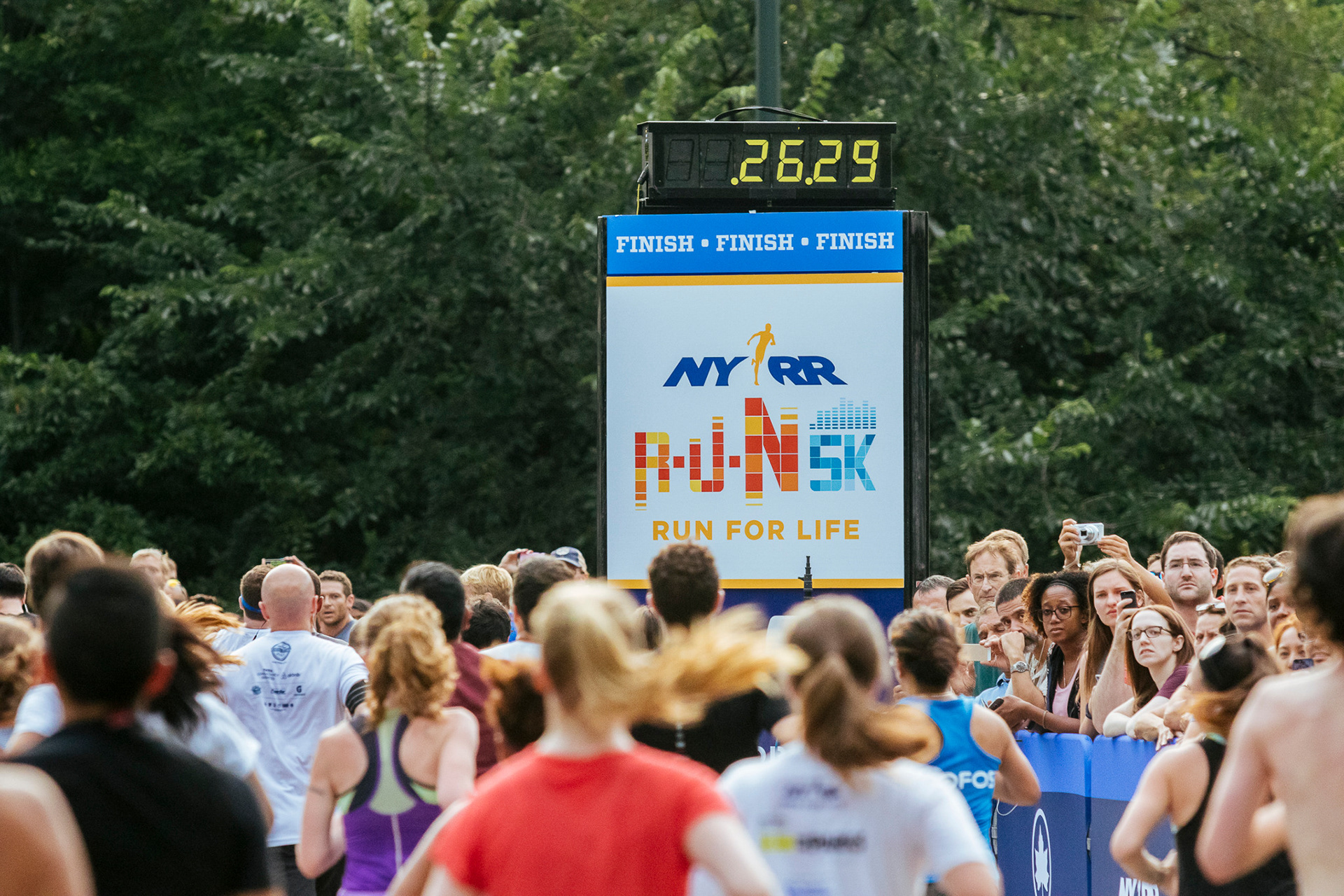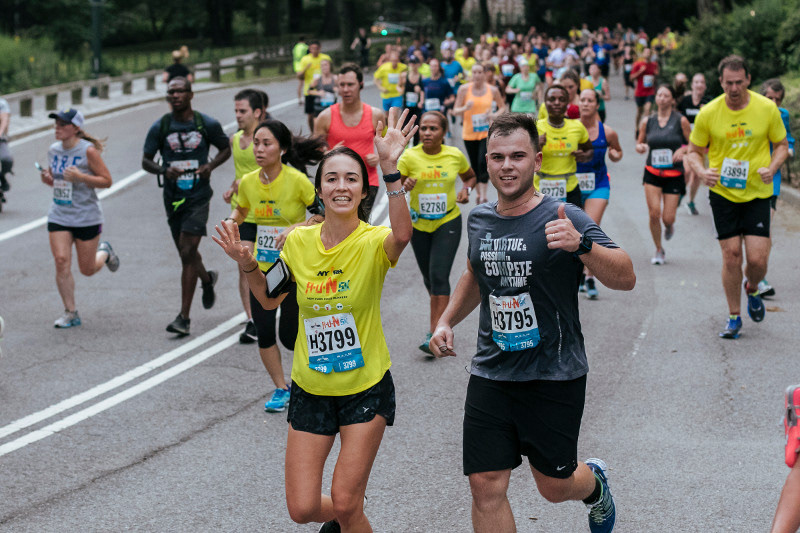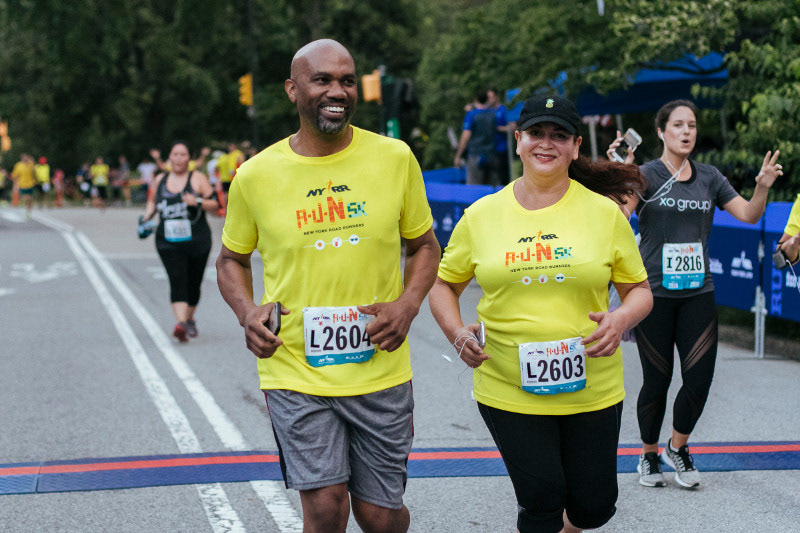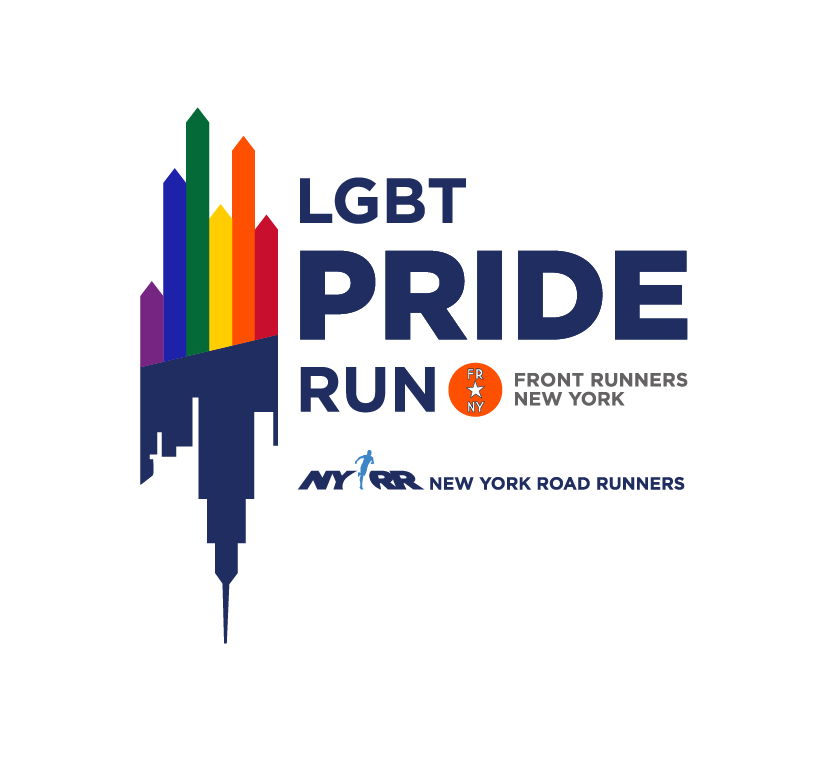 FRONT RUNNERS NYC LGBT PRIDE RUN 
This year marks the 37th running of this alliance between New York Road Runners and Front Runners New York, a competitive and social club for LGBT runners, multisport athletes, and their allies.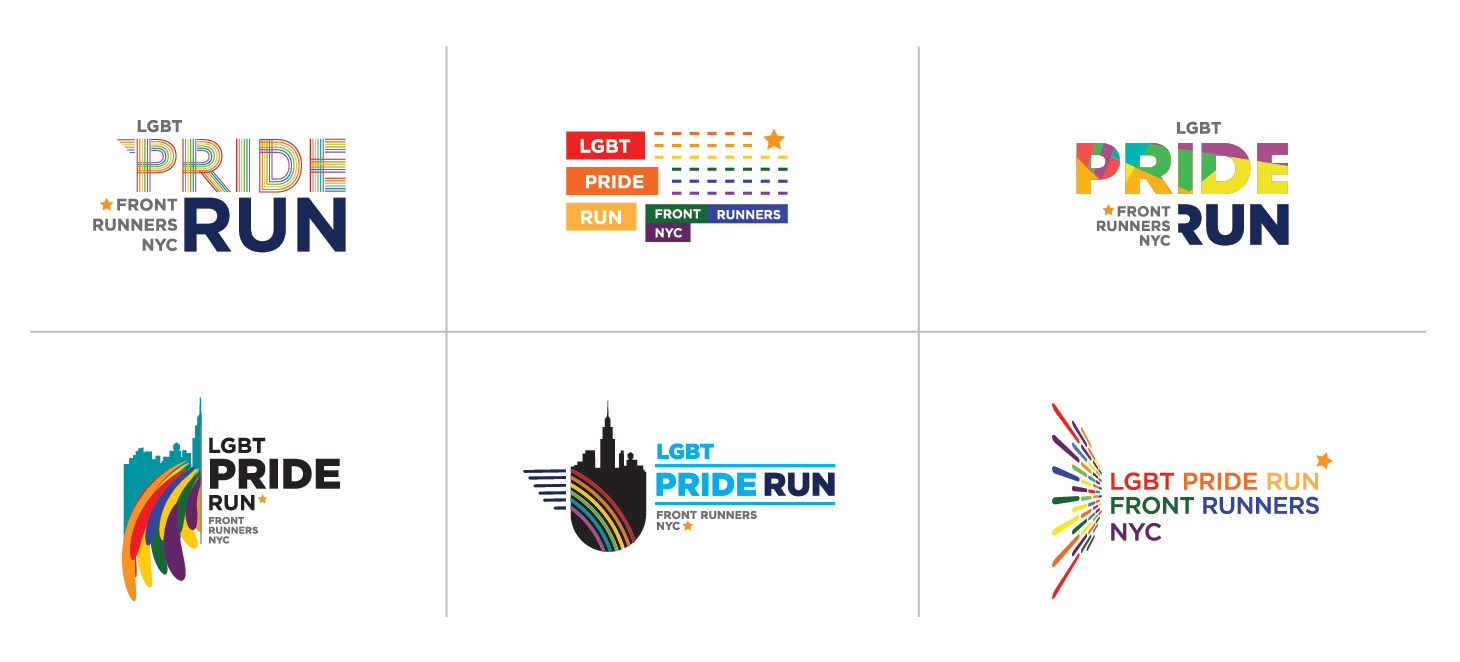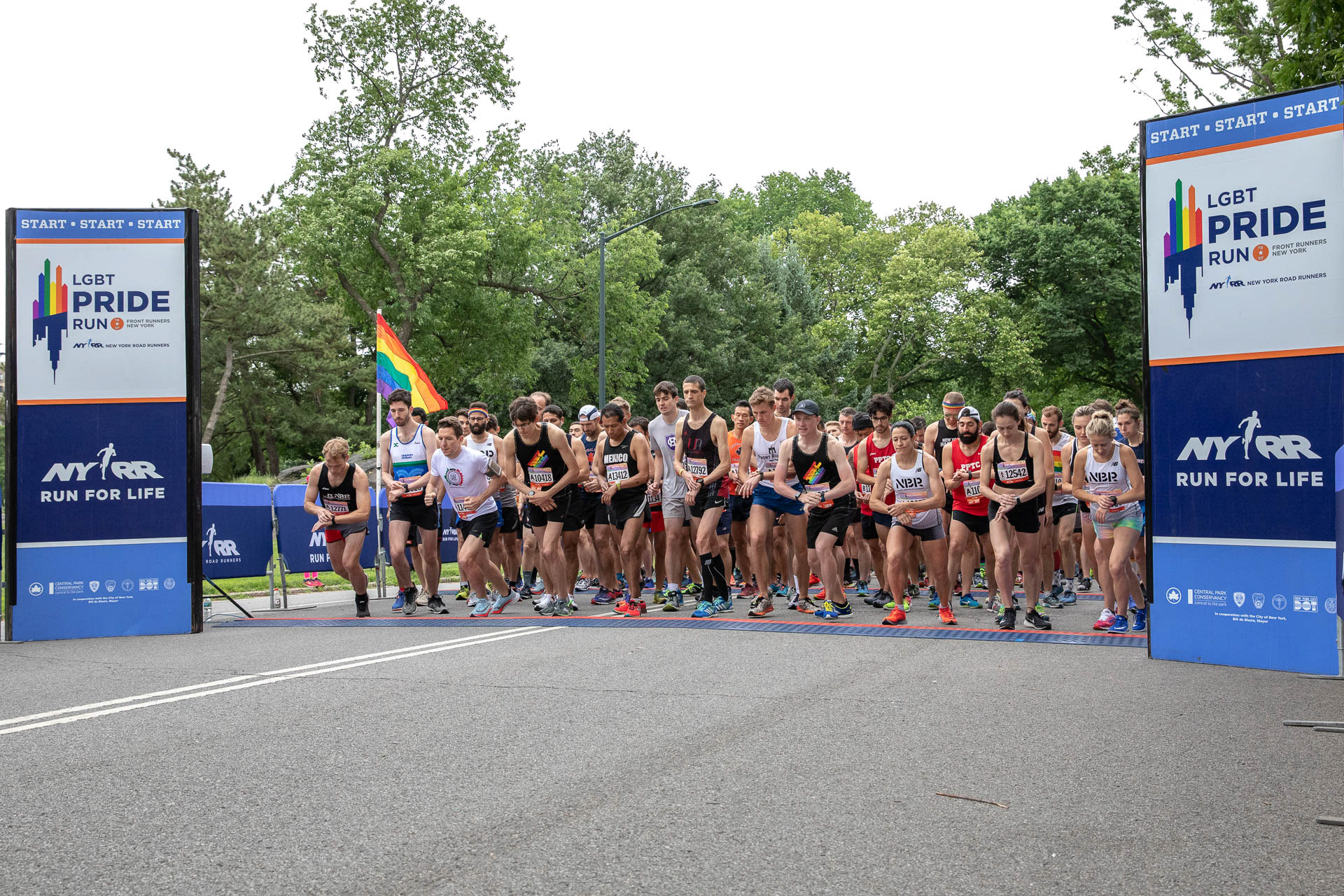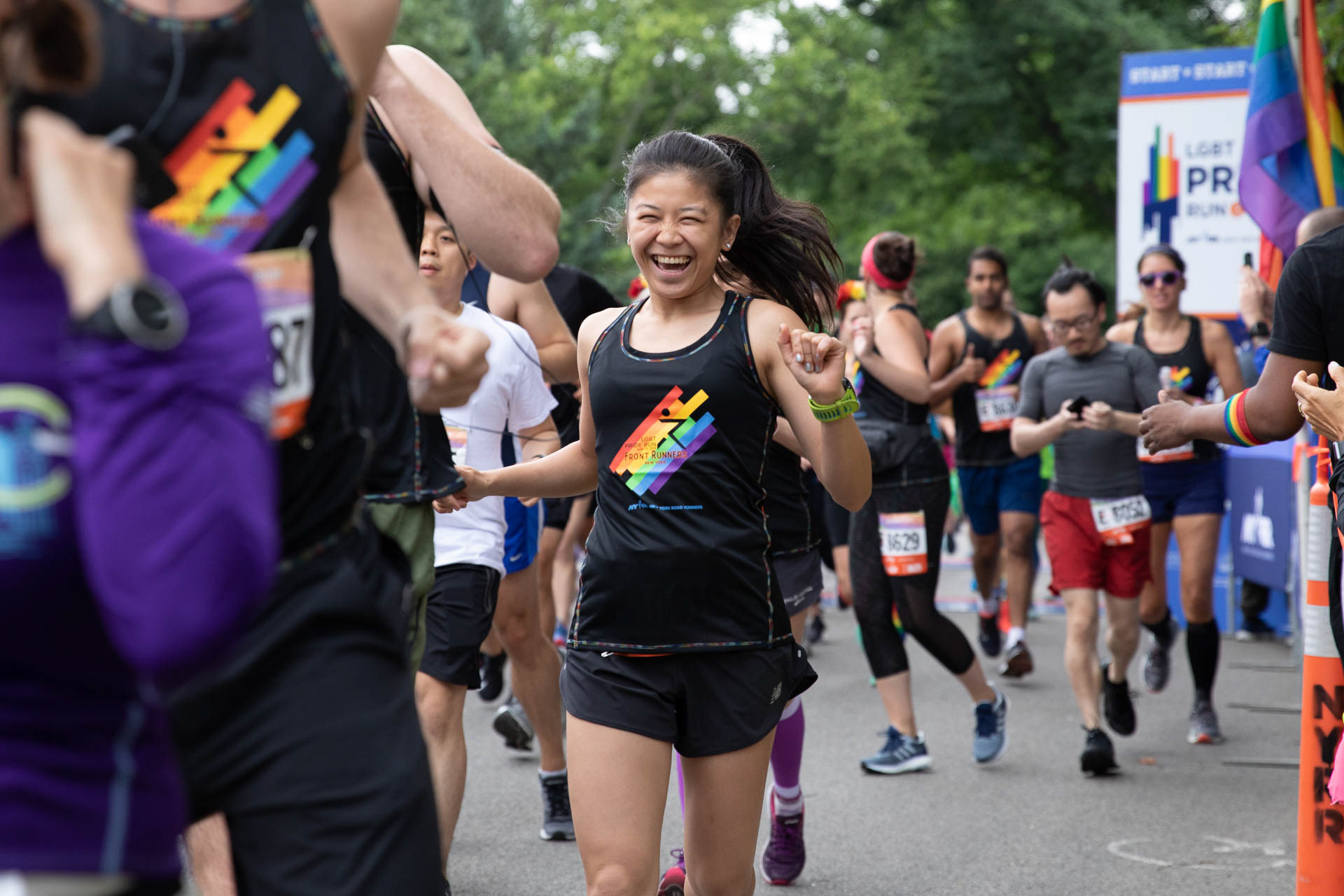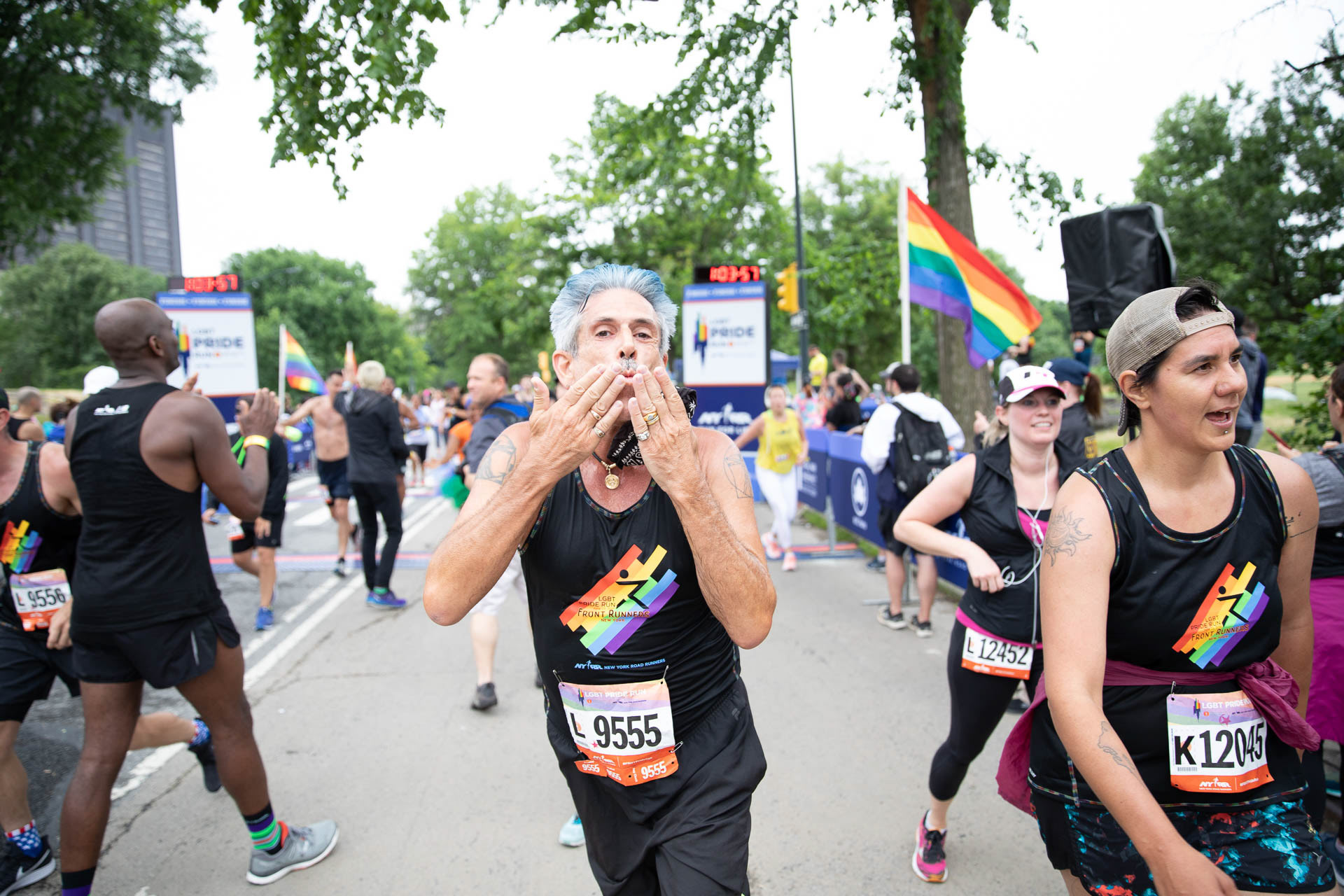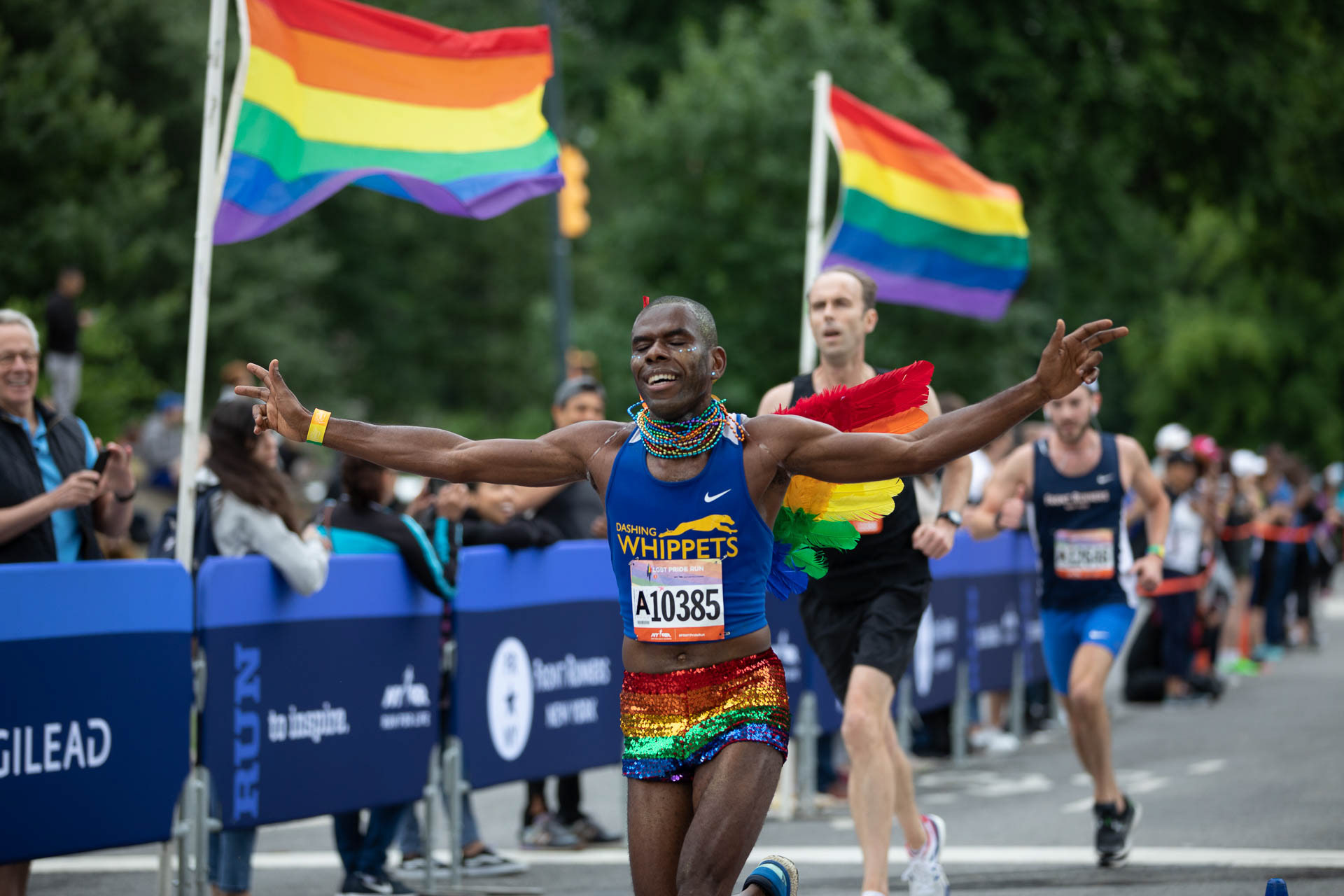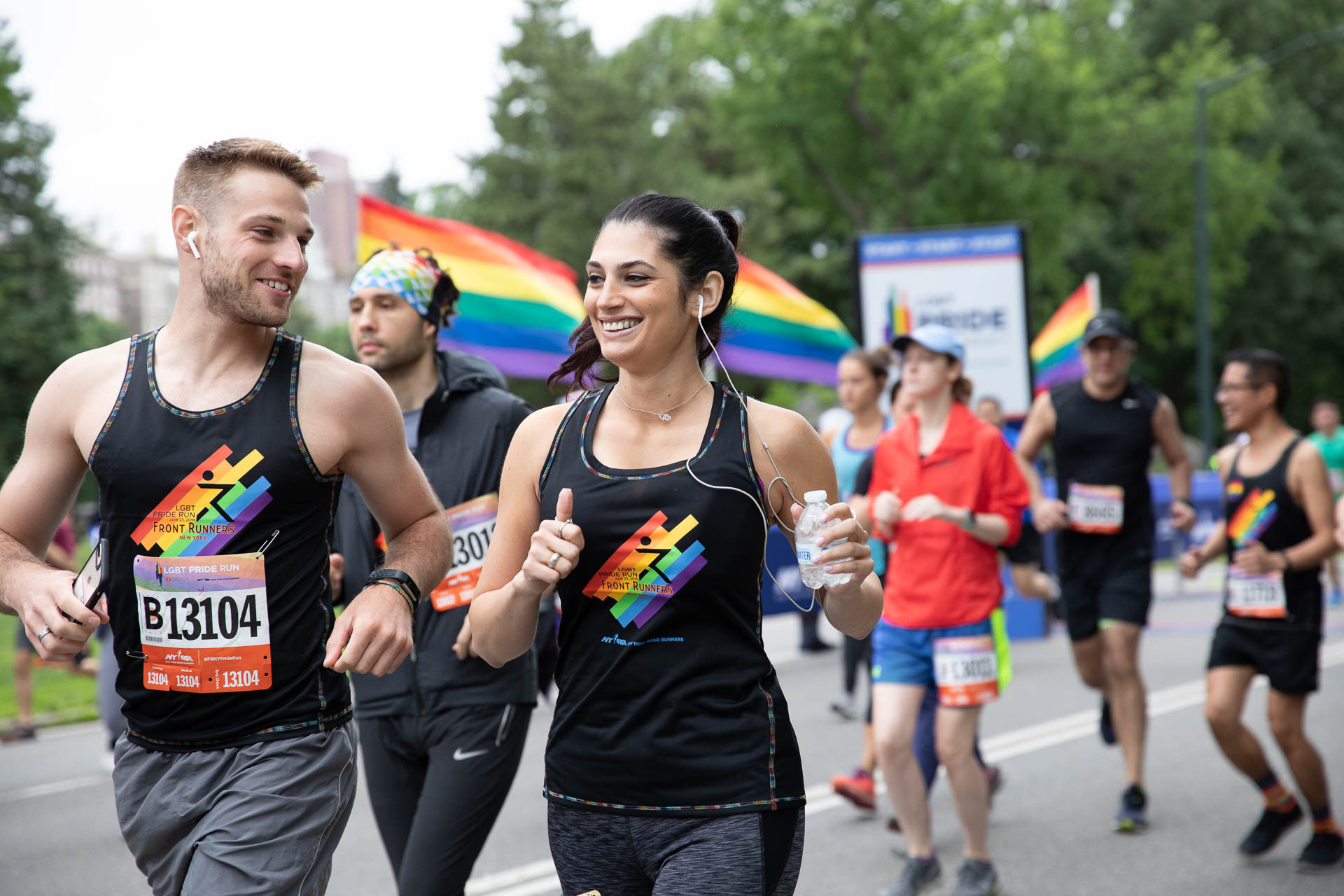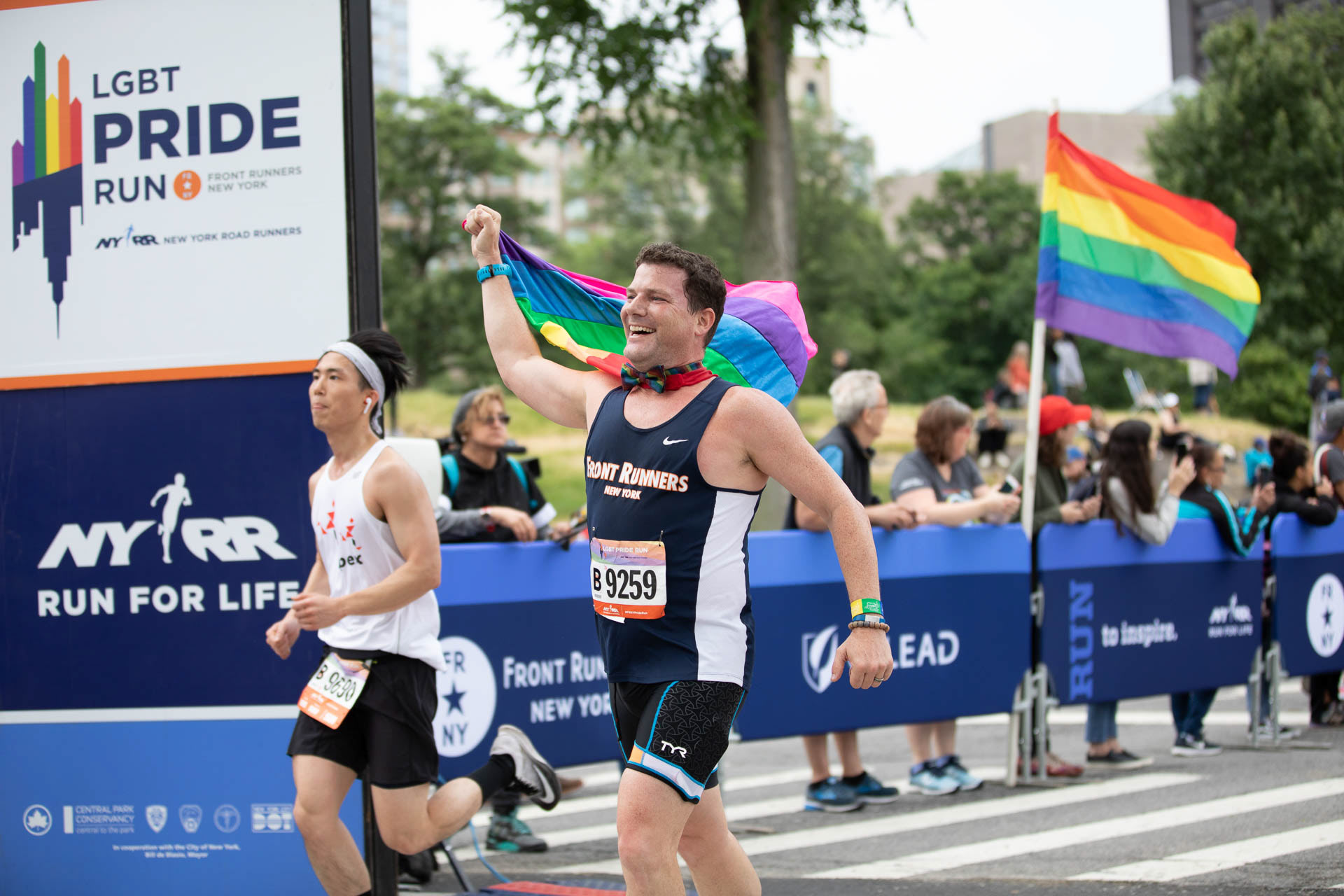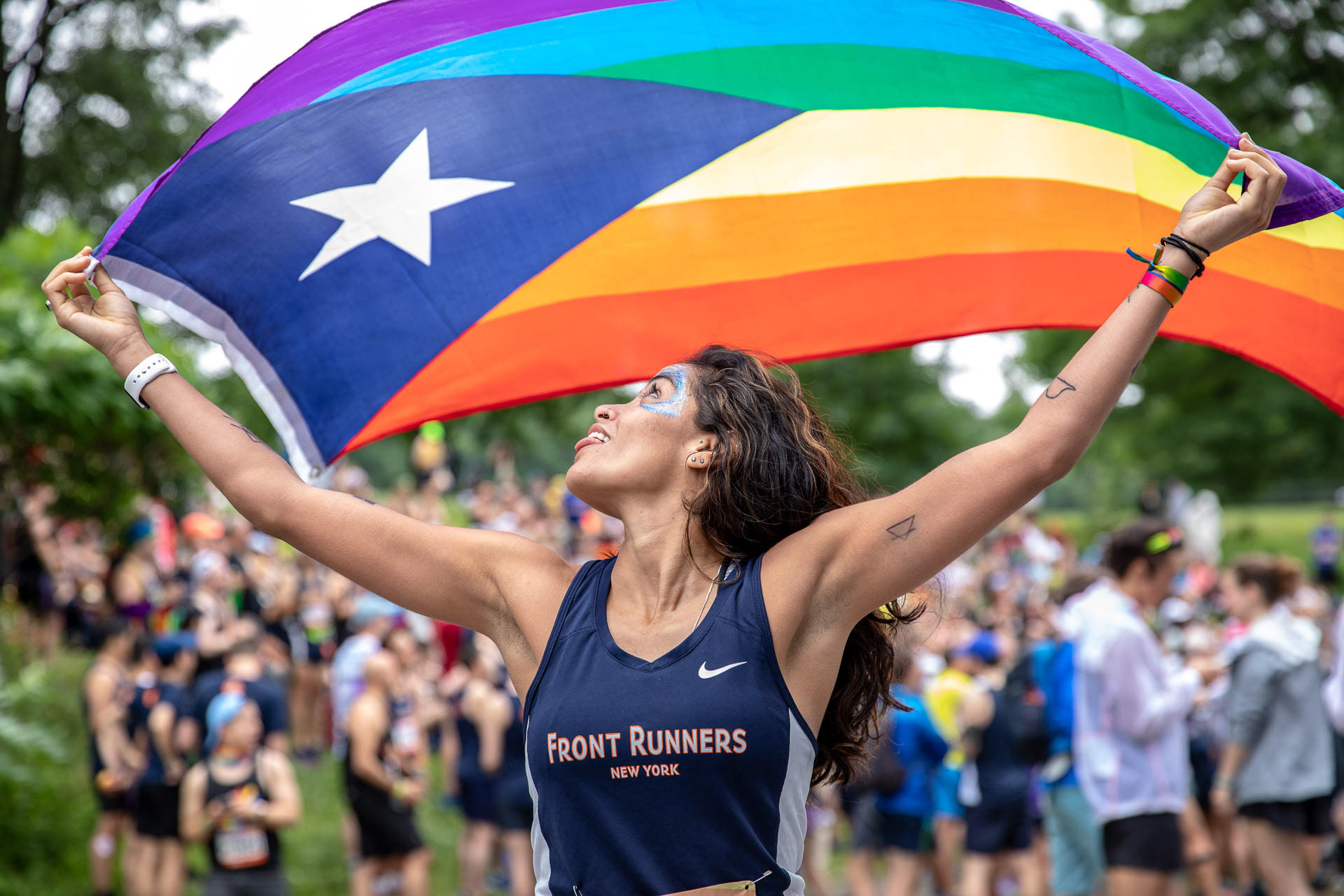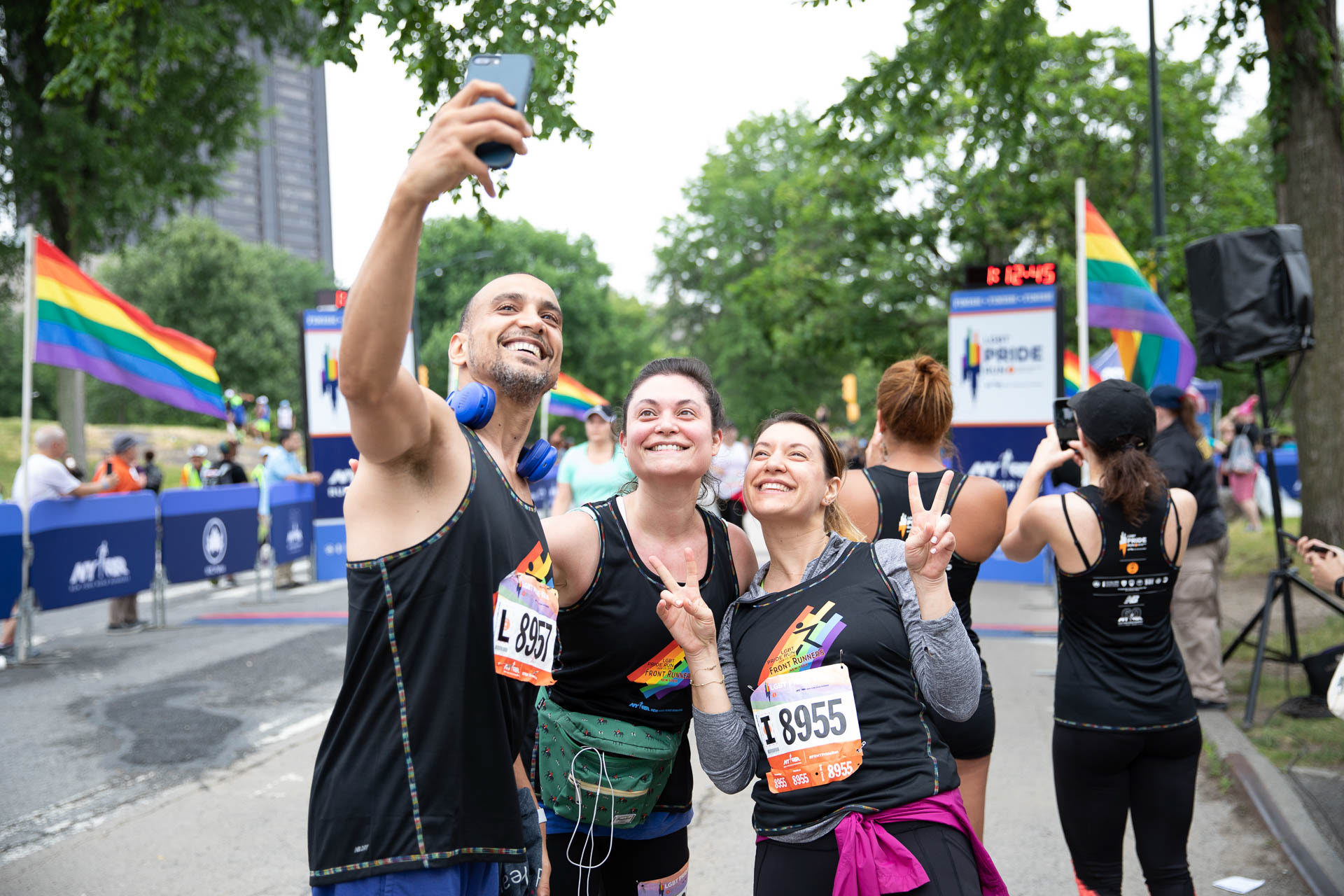 Employee Anniversary Patches